What do you think of when you hear the word yatai? Many would think of the food stalls at Japanese festivals. However, there are yatai that operate all year round at night markets or in specific places. They are an integral part of the Japanese nightlife. With yatai playing such a massive role in shaping modern Japan, this article is a must-see for everyone interested in Japan. Read on for your ultimate guide to yatai in Japan.
---
Contents

What is Yatai?
History of Yatai
Popular Yatai Dishes
Tips Before You Go
Tell me where!
What is Yatai?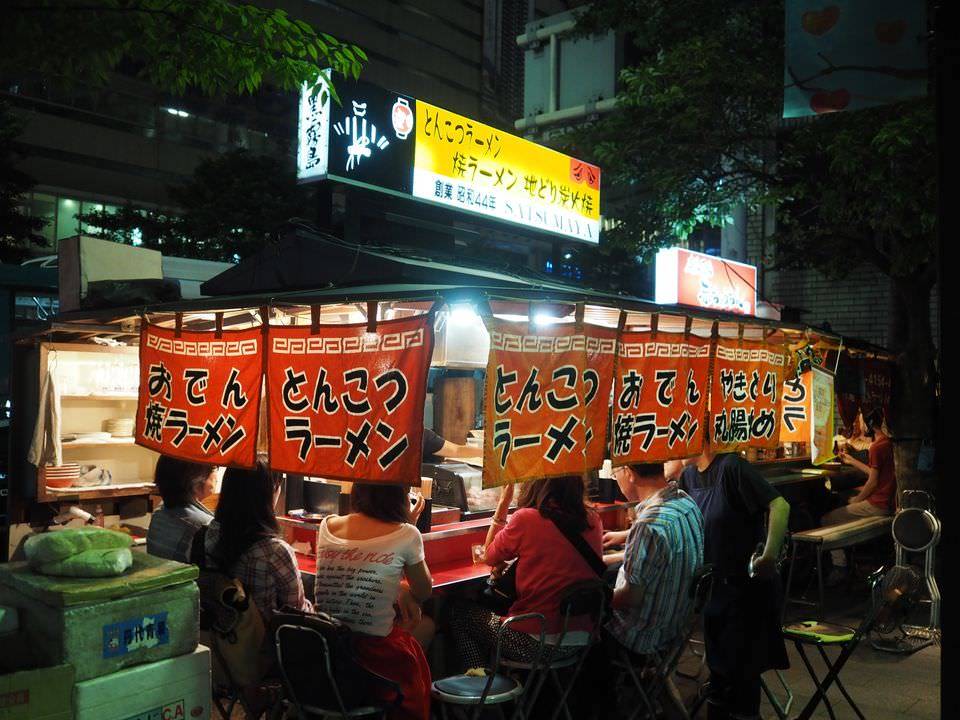 Photo via Gnavi
Simply put, a yatai is a restaurant on wheels. It is a compact wooden food stall that can accommodate up to around ten people. The sides expand out to create a countertop experience like no other for the customers. And with the electric generators, fridges, tanks, and everything tucked into a tiny little space, the stalls are always bursting with life.
Aside from bad weather, these yatai are usually open 6 pm – 2 am. Most stalls also take a day off one day during the week. However, it varies from one stall to the other, so make sure you do your research before heading there. The lines may also get long for the popular stands on Fridays and Saturdays. You may think this is a great place to meet locals, but in fact, most are Japanese tourists visiting from other regions.
History of Yatai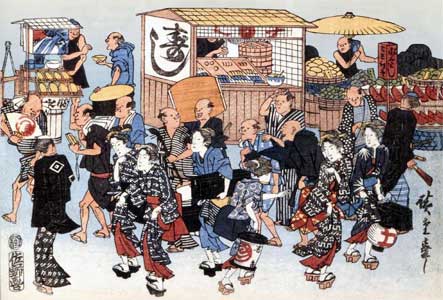 Photo via Eonet
Yatai was a common sight starting in the Edo Period (1603 – 1868). Yatai may have started as humble stalls outside shrines and temples, but the yatai food culture began to thrive due to its ability to move around freely. The population started to boom in major cities due to the increase in workers from the countryside. As a result, as many started to miss the taste of their hometown, these mobile food carts went around offering the familiar flavours and the nostalgia that many sought after. Yatai soon turned into a place offering quick meals for busy workers. And as the single male population grew in the cities, the popularity of yatai soared as well.
Unfortunately, strict regulations were imposed on the yatai by the Japanese government due to rising health concerns, and the preparations for the 1964 Tokyo Olympics. As a result, it marked the start of the decline of the food carts. Now, these beloved food carts are restricted to operate at festivals and specific places. Despite the struggles, there are still opportunities to enjoy this unique experience in some regions of Japan.
Popular Yatai Dishes
Surprisingly, many of the most popular Japanese foods today have their roots in yatai. Check out the list below to test your knowledge!
Ramen
The most iconic yatai food, Hakata ramen, are thin noodles in rich-flavoured pork bone soup cooked. The best place to enjoy them is at its birthplace, Fukuoka.
Yakitori
Yakitori is grilled chicken skewers seasoned with salt or sauce. Cooked over charcoal, it's the perfect match with a nice cold drink.
Oden
Oden is a light soy sauce hot pot made with fish or seaweed stock. Various ingredients such as radish, potatoes, eggs, konnyaku, and fish cakes are gently simmered for hours to help them soak up the flavours. Oden is the perfect dish for a cold winter day.
Nigirizushi (hand-pressed sushi)
Sushi started as a quick snack on the go during the Edo period. Its original name was edomae-zushi because it used fresh fish caught at Edo bay. Back in the day, toppings only included only tuna, halibut, eel, and shellfish. However, it has expanded to include a wide variety of fish that we see today.
Tempura
Tempura is a Japanese creation with Portugual influence dating back to the 1770s. Coated in a light batter, the crispy texture of the tempura has people going back for more.
Kabayaki (Thin grilled eel)
The eel is fire butterflied and then soaked in soy sauce, mirin and sugar. Afterward, it is grilled and then served as it is or on top of rice. Eels were so common in the Edo period that it provided nutrients to all people regardless of their social standing. As a result, there is even a day created for eating eel! Day of the Ox, usually in July or August, will see many families eating eel on that day to regain their strength because of its high nutritional value.
Soba (buckwheat noodles)
These noodles were eaten so commonly at night that the soba yatai have even made a unique name for themselves: yutakasoba (evening soba vendor). The practice of dipping soba in tsuyu and serving it hot were variations that developed later on in Nihombashi, where many old soba shops remain still to this day.  
In modern-day, many new dishes have arrived on the scene such as takoyaki, gyoza, and yakisoba. However, sadly several foods have also moved to restaurants, sushi, unagi, and soba.
Tips Before You Go
Photo via Yokonavi


1.  Take a bathroom trip before you go!
There are no bathrooms at yatai. If you dine alone and say that you want to head to the nearby public toilet, the owner may think that you will dine-and-dash. 
2. Check the menu!
Each stall has its specialty and may not offer what you are looking after. There is always a menu displayed outside, so check that before you head in without any disappointments.
3. Check the prices!
Stalls are obligated to display their prices under the law. If the prices are not displayed, there is a possibility the stall charges higher prices. Eating at a yatai may also not be necessarily cheaper than regular restaurants. Remember, you are paying for the atmosphere as well, not just the food.
4. Limited spaces
Yatai spaces are small, meaning yatai are not an ideal place to linger to chat, especially if there is a long line. So if you plan on going as a group, please limit it to 4~5 people at most.
5. Reserved seats for regulars!
This is one of the tricky unwritten rules at a yatai. The seats on the left are reserved for the regulars. Be sure to stay away from the left side!
6. No raw food
Following the strict regulations, foods served at the yatai must all be cooked. This includes vegetable salads, pickles, tofu, and much more.
Tell me where!

Photo via Tabelog
Nakasu (Fukuoka)
Undoubtedly the most famous place for yatai, these food stalls are located next to a river. The atmosphere is one of a kind.
Hakata / Tenjin (Fukuoka)
Although the food carts are spread throughout the city, it provides a rare opportunity to explore the city by embarking on a food tour.
Ebisu Yokochou (Shibuya)
A very different yatai experience. Instead of being outdoors, Ebisu Yokochou is inside a building, sheltered from the wind and rain. Even though this place is very different from a traditional yatai scene, no one can deny it is a great dining spot unaffected by weather all year round.
Nakamise Dori (Asakusa)
Nakamise Dori is composed of all types of stalls, from modern yatai selling souvenirs to traditional yatai offering snacks such as senbei and Dango.
---
Yatai is a great place to start if you want to really immerse yourself in Japanese culture and history. Not only that, it's a precious chance to experience a completely different Japanese nightlife. Make sure to put yatai on top of your list for your next Japan trip!
COMMENTS