Unfortunately, travelling in Japan is simply not feasible at this time. However, you can still plan for your epic adventure in Japan! Instead of binge-watching Netflix during these unprecedented events, why not plan your next trip to Japan. I get it. Planning holidays can often be time-consuming and daunting, yet it really helps to prepare your itinerary to perfection without any of those setbacks. So now, I'll be your Dumbledore to your Harry Potter, this article, Pre-travel guide to Japan, will compile all that long mundane necessary pre-travel Japan information, into one godsend guide!
What this Pre-travel guide to Japan tells you are…
---
1. WHEN TO GO?
There are four seasons in Japan, Spring (March – May), Summer (June – August), Autumn (September – November), and Winter (December – February). Depending on which season and district you travel to Japan will determine the events and activities available; the northern mountainous regions of Hokkaido in Winter will be plummeting with snow, whereas in the Okinawa prefecture you'll be soaking up the tropical sun with a saké in one hand.
Spring
March – April
Cherry Blossom Season (Sakura): From late March to early April, Cherry Blossoms will bloom like there in no tomorrow! A charming complexion of soft light pink colours re-energises the whole country! Japanese celebrate the event through Hanami (cherry blossom viewing), drawing up the largest crowds in Japan and the most expensive prices for accommodation. Book early for this season! For more on Spring festivals, please check our article Spring Festival in Japan.
May
Golden Week: During Early May, a collection of four Japanese holidays within one week starts. Japan will be extremely busy during this time and accommodation will be expensive. If you are interested in what kinds of holidays "Golden Week" is, please jump into this article: Golden Week
Summer
June – July
It's all sunshine and rainbows when Summer hits Japan, well not exactly. June is recognised as the rainy season in Japan, mix in that hot and humid weather. However, that shouldn't deter you away from June, because, the famous Hyakumangoku Matsuri starts. Also, there are so many inside activities in Japan, e.g. teamLab Borderless, themed cafes, karaoke, aquariums, cooking classes, arcades and more. But July begins to ease up the rain and from then, it's simply just hot and humid. Most notably, Mt Fuji will be open for climbing from the 1st July till mid-September. I highly recommend bringing a rain jacket for both June and July travelling in Japan. Furthermore, cheaper fares and accommodation can be attainable.
August
August is populated with many cultural festivals during Japan, accumulating large crowds and of course an increased rate on accommodation. The annual Buddhist event O-Bon during the 13th to the 15th of August is the busiest event in August. Also, commonly schools in Japan have school holidays from the ends of Jul through August, which means families going on a trip either domestically and internationally. However, it is definitely worth a shot to experience those cultural festivals in Japan.
Autumn 
September – November
As the humidity and warmth of the summer gradually begins to fade, the gentle autumn warmth takes in and a kaleidoscope of different shades of red, yellow and orange coloured leaves gradually appear. During September in Hokkaido, the autumn colours will begin early and by mid-October the southern island of Japan will flourish with colour. Autumn during October and November does have some crowds, so booking early is recommended.
Typhoons: August – September is recognised as the peak season for typhoons, bringing in unpredictable storms, torrential rain and high wind speeds, so please be cautious when travelling in those months and check the weather occasionally.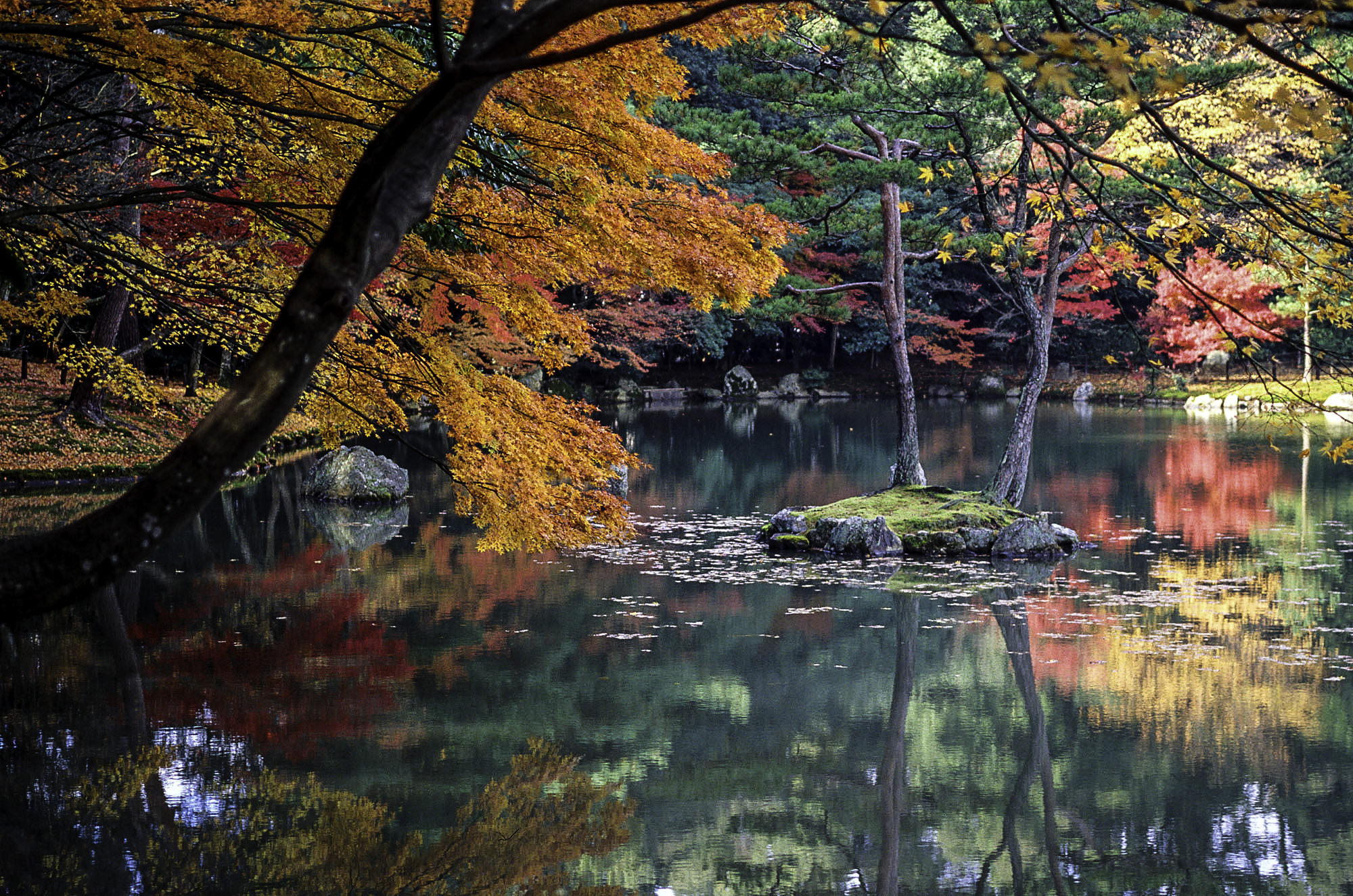 Winter
December – February
Yes, Winter is here. Mountain peaks are covered in snow and Hokkaido is experiencing its own peak season from mainland Japan, bringing in skiers and snowboarders into their winter wonderland ski resorts and winter festivals like Sapporo Snow Festival in early February. However, unlike Hokkaido and other ski resort areas, the rest of Japan will be relatively quiet and uncrowded, bringing accommodation and flight prices down to its lowest rates for the year. Please keep in mind, that during late December to early January many businesses will close for the New Year in Japan and during the period, your travel expense might be expensive.
---
2. USEFUL APPS TO DOWNLOAD
Google Maps
Trusty Google Maps will help you navigate through Japan, but most importantly, you can download the map for offline use on the phone.
Navitime
Navitime is practically your own Japan pocket travel guide, providing access to locate free Wi-Fi hotspots, train stations and ATMs in Japan. Not only that, but the app can also be used as an itinerary planner and destination guidebook. But best of all, it has offline accessibility!
HyperDia
HyperDia is an extremely useful transport app for Japan Rail Pass users. It provides information on transportation routes and timetables, providing the best transport routes for you to decide on the departure and arrival stations.
Google Translate
While in most metropolis cities in Japan the locals can speak relatively good English, while in rural areas it's another story. I shouldn't even need to suggest having Google Translate for any traveller, this is a pre-requisite for travelling to any non-English speaking country. Without this app, I'd probably be stuck somewhere in Japan. Also, we have listed very useful Japanese phrases for you when travelling, please check our article here: Essential Japanese Phrases for Japanese Journey
DuoLingo
Duolingo makes learning languages fun and accessible for everyone. Select Japanese of course and you'll be on your way to speak in perfect Japanese! All it requires is that little inch of motivation. Come on, you can do it! For more on languages, please check our article: Learn Japanese from home!
---
3. DO I NEED A VISA?
Congratulations, no! For Australians who are only travelling in Japan (not working), don't require a Visa to stay! Length of stay without a visa can last up to 90 days, otherwise, a visa is required. You can stay longer in Japan if you have a student visa, working visa, working holiday visa, etc. If you're considering on any of the above-mentioned visas, please check the Japan Travel website: Japan Travel
Do I need 6-month validity left on my passport?
No. As long as your passport is valid throughout the entirety of your stay in Japan, you are good to go!
---
4. IMMUNISATIONS
In general, vaccinations are not required in Japan. However, it is recommended to have a Japanese encephalitis shot as a precaution.
If you're travelling to Japan during the winter (Dec – Feb) an influenza shot is also recommended.
Otherwise, please consult with your medical practitioner for your specific risk and if any vaccinations are required.
---
5. SAFETY
Japan is a very safe country to travel to, although please use common sense and exercise with general safety precautions.
The typhoon season is from May to November, yet are more prevalent during August – September.
As some of you might know, Japan encounters an earthquake quite often than in Australia. Japanese are well-trained how to behave when it occurs, also the building structure and transport system can withstand a huge earthquake. So please don't panic when you travel in Japan and encounter. Just ask someone around you for help.
---

6. LAWS AND ETIQUETTE
Laws:
The legal drinking and smoking age is 20.
It's illegal to drive with alcohol in your bloodstream.
It is illegal to fly drones without a permit in many areas in Japan.
Foreigners must have their passport on them at all times.
Indoor smoking is prohibited in most venues
Smoking is prohibited in most busy districts, however, there are designated smoking areas.
Etiquette: 
Bow when you thank someone, meet someone or say goodbye.
Remove footwear when:

Entering someone's home.
Entering temples, traditional restaurants and tatami rooms.

Chopsticks:

Don't play with chopsticks
Don't leave chopsticks standing upright in a bowl of rice
For other etiquettes when having a meal in Japan, you can learn from here: Unique Table Manner in Japan

You don't tip in Japan
Please check out further detailed etiquette in Japan here: Travellers Guide to Japanese Etiquette
---
7. TRANSPORT
Getting around Japan is easy, convenient and reliable (ahem.. unlike Sydney transport). There are three key modes of transport to travel around Japan, either train, bus or ferry. I highly suggest downloading HyperDia and Navitime to help you figure out the best transport route options for your itinerary.
Please keep in mind that on the weekday's rush hours (around 7:00 to 9:00) in the big cities like Tokyo and Osaka, stations and trains will be extremely busy and literally packed with the crowd. If you are travelling with your kids in Japan, it's not a good idea to take a train during the period. (It would be okay if it's not a big city though.)
JR PASS
The Japan Rail Pass is unbelievably useful in Japan, providing access to a substantial amount of transport options: JR Group limited express trains, Shinkansen bullet trains (except Nozomi and Mizuho), some local JR bus lines, Tokyo Monorail and the JR-West Miyajima ferry service. The passes are valid for periods of 7, 14 and 21 days at a flat rate, however, the pass cannot be purchased in Japan, only before you travel to the country. The pass is also only available to those entering Japan on a foreign passport during the free 90 day period visa. For those intending on travelling Japan during a short period of time while constantly being on the go, will obtain the best value for money!
For more information about the Japan Rail Pass, please visit: Japan Rail Pass
Also, there are some fancy trains and it'd be entertaining you, not just as transport. Please check out our article here: The Incredible Train Rides of Japan
---
8. OTHER
Japanese Currency: Yen
Adapter: There are two different plug types that can be used in Japan:

Plug type A: Two flat parallel pins (RECOMMENDED).
Plug type B: Two flat parallel pins and a grounding pin.

Cash is preferred in most places.
Free Wifi is readily available in cities.
If you're dependent on having WiFi, buy a local Sim Card in Japan
Driving in Japan:

An International Driving Permit (IDP) and your Australian driver's licence is required.
Useful contacts:
Call 119 Fire and rescue services Medical emergencies
Call 110 for police
Call 3501 0110 for Tokyo English-speaking Police