Japan has astonishing depth as a travel destination, showcasing everything from futuristic cities to secluded temples, famously fine and dry powder snow, and brilliant coral reefs. To help you truly experience everything Japan has to offer, here is a guide to some basic tips that will ensure that you'll be travelling across Japan like a pro!
Money
One of the golden rules of travelling in Japan is to always have access to cash. It's still the main method of payment in Japan, and the only one available at many shops, restaurants, hotels and other accommodations. ATM awareness is the key: you'll find ATMs that accept cards with internationally recognised symbols like Visa, MasterCard, Plus and Cirrus inside 7-11 convenience stores; you can also use the same cards at Japan Post Bank ATMs.
To cash travellers cheques or exchange currency, head to a major bank or post office branch.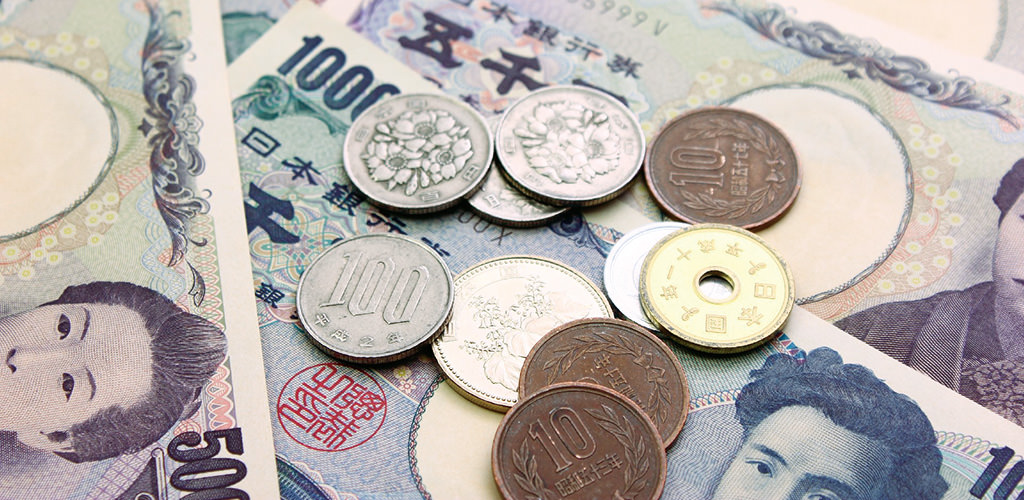 Time, Visas & Vaccinations
Japan Standard Time (JST) is an hour behind Australian Eastern Standard Time (AEST), and extends to two hours behind when states in Australia on AEST move their clocks forward to Daylight Saving Time. Australian passport holders may travel in Japan for up to 90 days without a visa. Contact your nearest Consulate-General of Japan for full details.
No certificates of vaccination are required to enter Japan.
Peak Travel Seasons
There are three times of the year in Japan when it seems the entire nation is on the move: New Year's, the Obon Buddhist Festival, and Golden Week. You'll need to make transport and accommodation bookings well in advance if you plan to travel during or around any of them. The New Year's holiday period falls between December 27 and January 3, Golden Week between April 29 and May 5, and Obon the week coinciding with August 15.
Weather
Japan's climate varies widely, and an essential resource that will help you pack accordingly is the Japan Meteorological Association's English website at www.jma.go.jp/jma/indexe.html. Particularly important to bear in mind is the summer monsoon and typhoon season; the monsoon begins in Okinawa during May and arrives in Tokyo by early to mid-June, leaving a trail of extreme humidity in its wake which persists until September. The typhoon season starts from the beginning of June in Okinawa, and can bring torrential rain to mainland cities like Tokyo, Osaka and Kyoto. August and September usually see the most typhoon activity, so check for updates as a typhoon can ground flights and bring traffic to a halt in affected areas.
Accommodation
With its unique combination of traditional, modern and just plain quirky, Japan offers accommodation options like no other destination.
Would you like to step back in time to the comfort of a traditional tatami room with a gorgeous Japanese dinner and hot spring bath? Experience a fusion of European period-style architecture with Japanese service, or perhaps sleep in a capsule hotel? You can experience all that, and everything in between.
Advance bookings are standard protocol wherever you stay, as is the custom of presenting a passport no matter whether it is a camping ground, or the Hilton Tokyo. The latter is at the top end of Japan's western-style hotel range, which caters for guests on business and pleasure alike in a wide range price brackets.
Suiting a similar range of budgets are ryokan, or Japanese-style inns. Many have been in business since the days of the samurai and have incredibly refined, attentive levels of hospitality, with menus typically showcasing delicious local produce of the season. Ryokan in hot spring resorts will often also have their own private hot spring bath, an incredible luxury which many guests stay specially to enjoy.
Japanese-style bed and breakfasts, usually run by local couples known as minshuku and pensions, offer traditional accommodation in the same vein as a ryokan, but at more affordable rates. They are a great way to experience traditional Japan up-close, with great home cooking!
Some other accommodation types worth looking up for a lower budget or for the outdoor traveller in Japan include youth hostels, saunas, capsule hotels and camping grounds, while anyone with an interest in experiencing temple life first-hand should look up temple lodgings.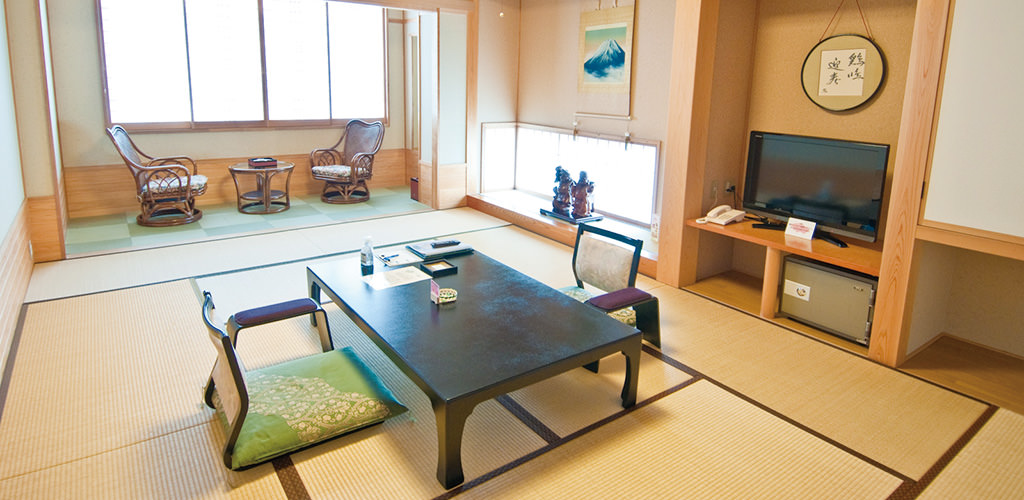 Luggage and Parcel Delivery Services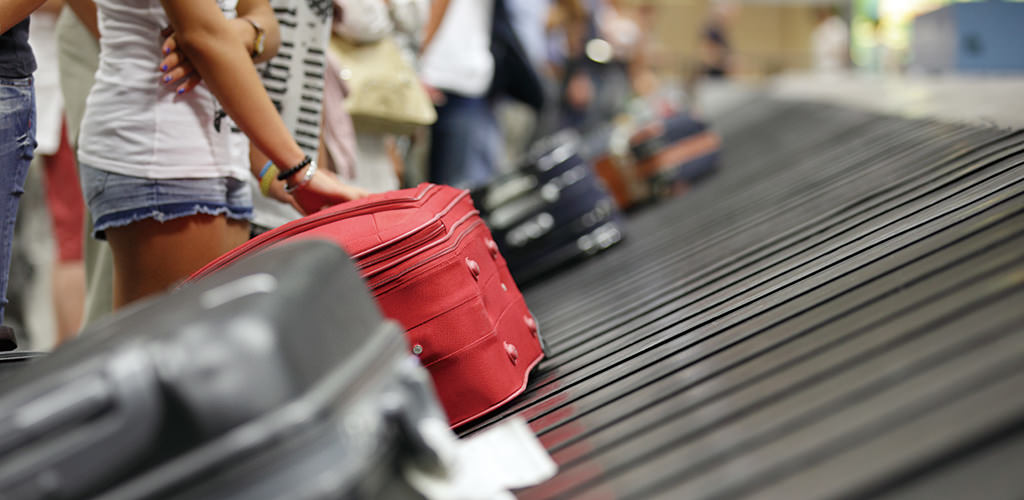 Thanks to Japan's luggage and parcel delivery services (takuhaibin), there's no need to drag suitcases, skis, golf clubs or other cumbersome items around everywhere you go on your journey. As well as designated pick up and drop off locations at airports, hotels and convenience stores, deliveries can be arranged between preferred locations. And they famously arrive on time, every time, providing a fast and convenient service that makes life even easier for travellers in Japan.
Mobile Wi-Fi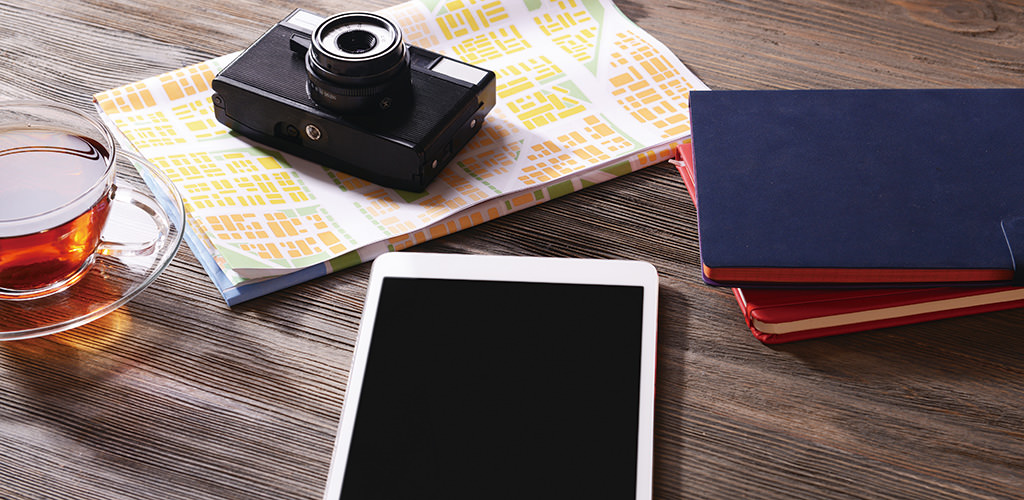 To plan your trip to Japan in real time, mobile Wi-Fi is a must. Whether you use it for updates on where the deepest powder is, or finding the best sales in town, access to the Internet at your fingertips will keep you in the know.
While there are expanding Wi-Fi networks specially for overseas visitors in major cities, the most reliable way to stay connected remains a mobile Wi-Fi plan. Prebook one before your trip – competitive plans offering excellent value for money are available, with fast network speeds and full English support.
Map
Even with smart phone technology it can be hard to find a Japanese address, especially residential addresses written in English when in non-metropolitan areas. On top of that, Japanese addresses use numbers more often than street names, and smaller street signs are in Japanese. That is why it's vital that you take an English street map with you as a backup tool to use with your phone's GPS function, knowing how to pin point your destination on a map will also help with asking the locals for directions.
Transport
There are many modes of transport in Japan, all reliable, all efficient and all fast-moving. The most commonly used by both locals and travellers alike are trains. There are several major and minor train networks including JR (Japan Railway) lines, privately owned lines and subways. However there's no need to worry about getting to the right spot at the right time, English signage can be found inside most trains and on the platform at most stations .
When it comes to the ticketing machines, there's an English option which will make buying tickets a breeze although the easiest way to travel via trains is to get yourself a travel IC card. The pick of the bunch is PASMO, which can be purchased from and charged at a ticketing machine at most train stations. PASMO will get you around Tokyo and most other major rail networks, all you need to do is to tap PASMO over the PASMO logo at gates.
Another great thing about PASMO is that you can use it on most buses which are also very efficient when travelling outside of metropolitan areas of Japan. Buses are cheap and most of them will have a set price for travelling regardless of distance. Buses have electrical signage in English which will tell you what the next stop is and you can signal the driver to stop by pressing one of the buzzers placed around the bus.
You will find many clean and comfortable taxis around train stations and metropolitan areas, but taxis are one of the more costlier modes of transport in Japan. Certain taxis will have a sticker that indicates you can use PASMO or other IC cards as payments too – another reason to get your hands on PASMO for easy travelling.
Low-cost carriers (LCCs) in Japan have blossomed since its domestic airline industry was deregulated, and tickets between major cities are often on a par with the bullet train in price – only the trip is faster.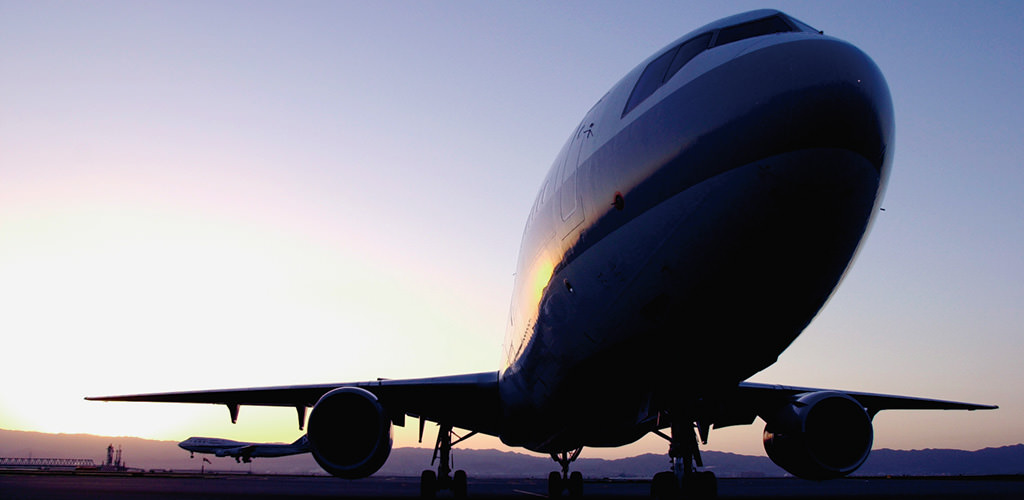 Japan Rail Pass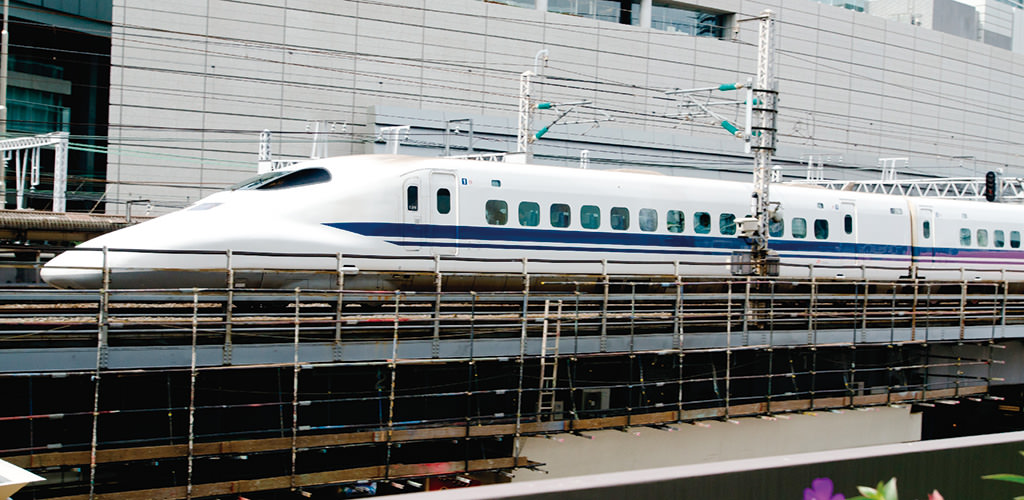 Bullet trains are not only one of the fastest ways to travel long distance in Japan but is also an exciting attraction for many tourists. To make the most of your time in Japan, taking the bullet train will not only get you to major cities across Honshu (main island of Japan), but it will also allow you to see scenic country sides of Japan from the comfort of your seat.  To arrive at your destination fast and cost efficiently, it's best to make use of the Japan Rail Pass. This pass allows for unlimited travel on almost all JR (Japan Railway) lines including the famous bullet train, and the value for money is exceptional. To get an idea of just how much you can save, if you bought a single standard return ticket on the bullet train from Tokyo to Kyoto, a classic trip between two of Japan's most-visited cities, you'd pay close to the price of a 7-day Japan Rail Pass. The pass must be arranged in advance through agents outside Japan and can be collected once you arrive, so don't leave it until the last minute.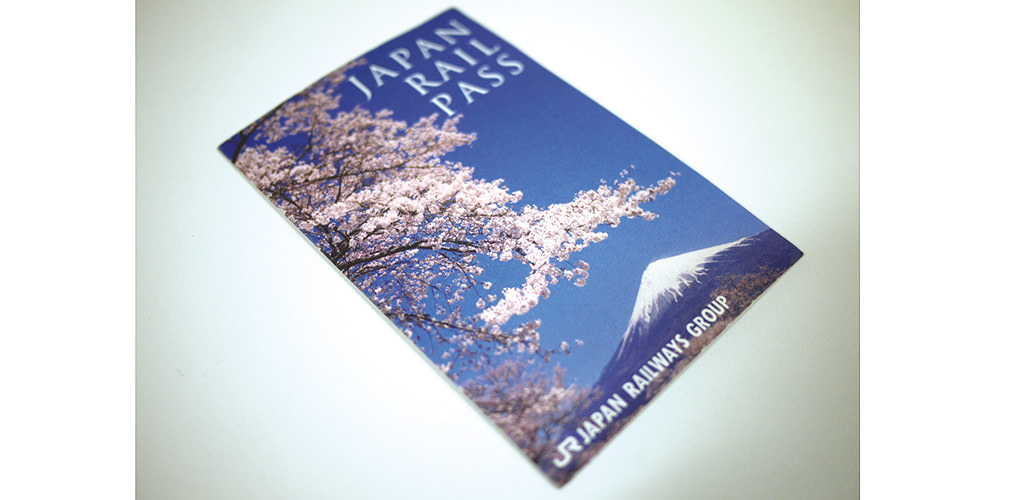 Discovering and buying food
Sushi is an internationally loved and known Japanese food, you'll find there are many sushi restaurants catering to a range of budgets – but sushi isn't the only food you can get in Japan. You'll find restaurants that offer various types of cuisines, from African to German to Chinese, and of course, many different types of Japanese food. A lot of restaurants have displays of the menu offered at storefront which makes it easy for overseas tourists to pick what they are looking for.
Restaurants aren't the only place to find good food in Japan, you can find delicious pre-made meals like croquette and yakitori (grilled skewered chicken) in super markets, onigiri (rice ball) and bento at convenience stores and even soup from vending machines. Another place to explore for food is depachika – this is usually at the basement floor of department stores where they have a food market. There you'll find small stalls that sell baked goods such as bread and cake, traditional Japanese sweets and teas, dumplings, Italian food, Japanese food, salad bars, you name it and they'll have it. Exploring Japan is a fascinating adventure and exploring food culture in Japan at places like depachika, is a different type of adventure you must take.
The best of shopping in Japan
Dive into Japan's futuristic cities and discover some of the world's most advanced technology and latest fashions, or get sidetracked in endless mazes of music, movies and games; further afield, explore its idyllic rural villages and towns for beautiful works of art and craft, and unique local delicacies. Japan is constantly evolving and expanding its range of products on store shelves, whether it's clothing, electronics or stationary, you can almost say they've got anything and everything.
This is a nation with a switched-on consumer culture, where quality and value for money are pursued relentlessly – and transcendental customer service is taken as a given. The attentiveness of Japanese shop assistants is another reason why shopping in Japan is so easy.
The shopping experience in Japan gets even more exciting during its biannual Japan Shopping Festival. Held in summer and winter, the festival brings together thousands of great stores in the shopping meccas of Tokyo, Kansai, Fukuoka and others for a special series of events and incredible sales. Right around the New Year's period, many department stores and high-end brands will put together  'lucky bags' known as fukubukuro which contain a whole range of products at hugely discounted prices. Like many popular brands and shops in Japan, the festival keeps in touch with its fans through social media, making a mobile Wi-Fi plan during your trip the perfect way to get the latest information on hot products and sales, and enjoy your shopping experience to the fullest.
COMMENTS