Interested in subscribing to our newsletter?
Our newsletter is packed with regular updates of travel information on Japan, and we cover a wide range of Japan related topics such as on food, events and Japanese culture – plus it's completely FREE.
By signing up you will also receive info on the latest deals and our prize draw competitions which come with prizes like return plane tickets to Japan and more!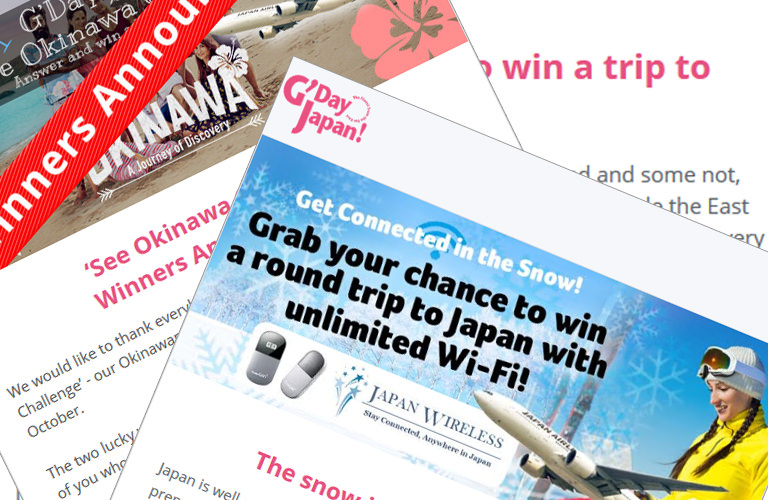 If all of that sounds like what you need enter your email below and click submit.