PURE POWDER PLEASURE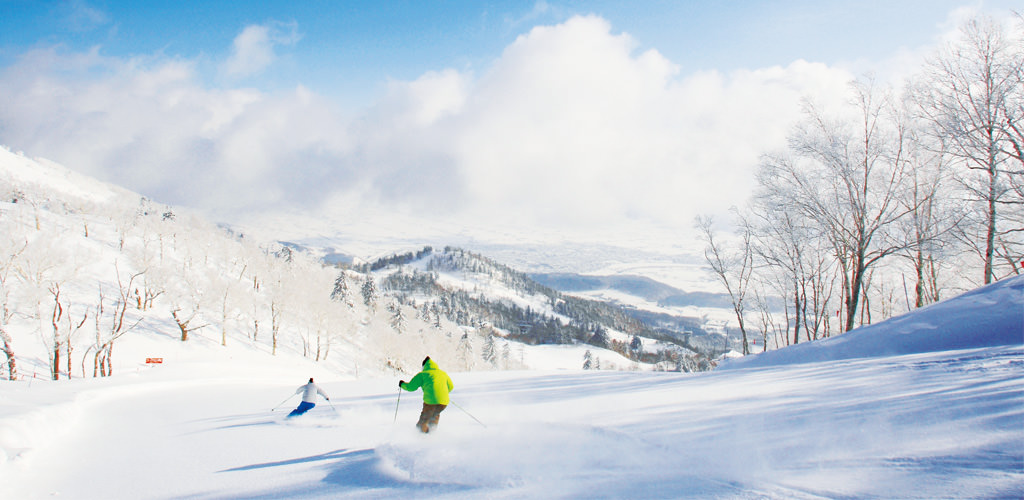 Furano receives an average of some seven metres of the lightest, driest powder there is to be enjoyed in Japan every winter. It is essentially a drier version of the bounty that hits resorts closer to the Hokkaido coast, due to the lower humidity levels inland, where temperatures can plummet to -30°C.
At Furano Ski Resort, riders send the powder peeling off the slopes as they criss-cross down its 23 different courses, with an overall vertical drop of 839 metres. They stretch for 25 kilometres across Furano Ski Resort's two zones, the Kitanomine Zone and the Furano Zone. Open from late November to early May, the Furano Zone has the longest season of the two, and both sides of the mountain are open for night skiing. To settle in to Furano Ski Resort, sign up for a free guided tour in English with one of the Furano Ski Hosts.
Kids under the age of 12 enjoy free lift passes at Furano Ski Resort, and the Family Snow Land adds to its family-friendly entertainment with snowmobiling, banana boating and rafting; the Snow Night Fantasy is another of its highlights, inviting visitors to enjoy sledding, light-up events, and igloo bars.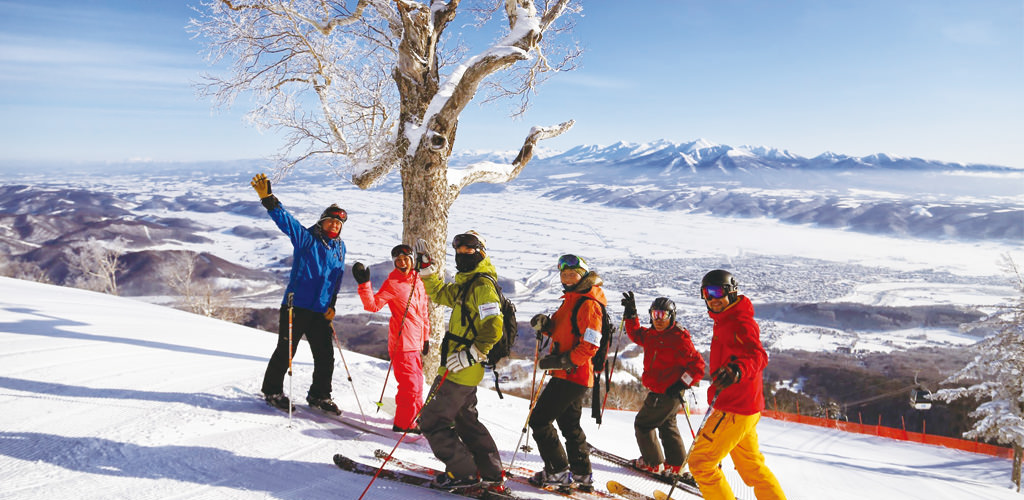 Ski and snowboard lessons for all levels are also available in English at Furano Ski Resort, and in the amazing powder conditions, it's a magical place to learn and develop.
The resort's upper slopes offer spectacular views of the Daisetsuzan Mountain Range, where veterans head out with local guides from Furano to enjoy backcountry skiing down the volcanoes of Asahidake and Tokachidake.
In town, Furano offers a fantastic winter program of authentic cultural performances and workshops, and with delicious local produce and hot springs, it's one of the Hokkaido Powder Belt's best choices for an unforgettable snow holiday.
---
www.princehotels.com/en/ski/furano.html
Nakagoryo, Furano-shi | 2+81-167-22-1111
Days 8:30-17:00, Nights 17:00-20:00
Travelling times to Furano Ski Resort Asahikawa Airport: 1 hr 5 min (bus), New Chitose Airport: 2 hrs 50 min (car)