Stay a while and explore Hokkaido from Hoshino Resorts Tomamu
G'Day Japan! exclusive deal, saving up to 80%! Limited time only!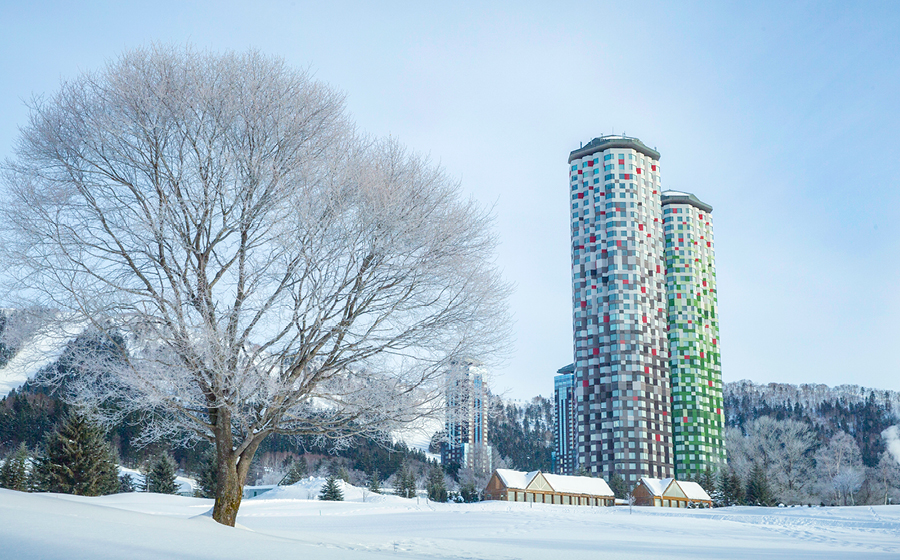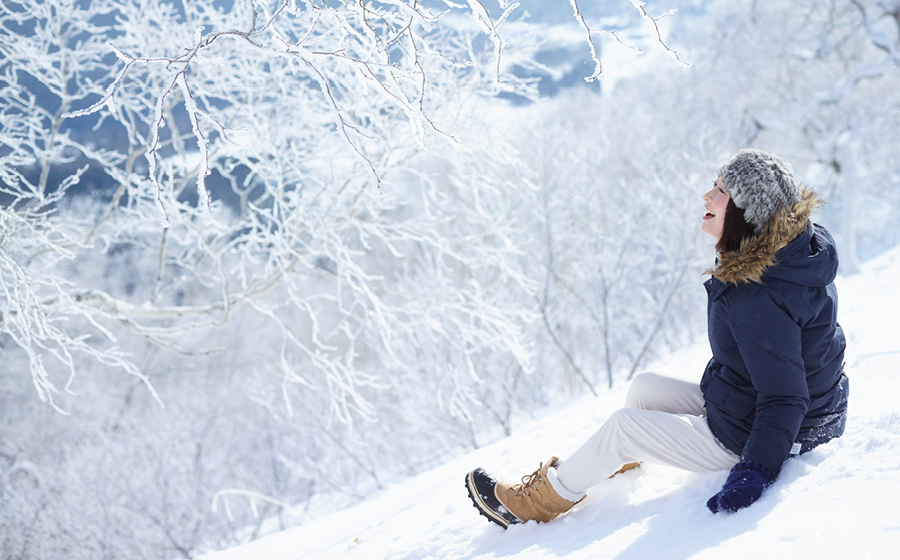 A great snow holiday area in its own right, Tomamu is a convenient base for visiting Furano, Sahoro and Kamui, and enjoying the best of the Central Hokkaido region. This area is famous for even drier, finer powder snow than Niseko, thanks to its lower inland humidity, and is home to the tallest peaks of Hokkaido.
Tomamu can go down to -30ºC on a cold day, but this extremely cold climate is the secret of Tomamu's attraction. The secret is that the cold climate provides the perfect environment for snow to remain in great shape for days on end, not to mention the super dry powder that falls in this area. Weaving through the foresty Mt. Tomamu feeling the powder snow beneath, is a thrilling ride you can't resist.
Getting to Tomamu is quite simple, it's a 95 minute plane ride from Tokyo on a domestic service. You have a choice of two airports in Hokkaido to fly in, either New Chitose Airport or Obihiro Airport. From either airports you can hop on to a train to Tomamu station, which will take about an hour.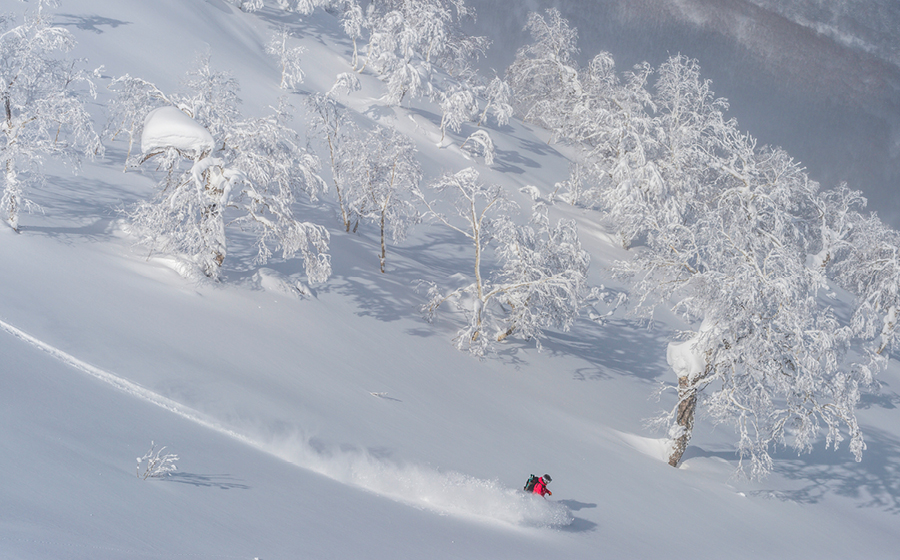 G'Day Japan! exclusive deal
G'Day Japan! readers have a unique opportunity to take advantage of an exclusive deal, which allows guests to enjoy maximum skiing during their stay, all while saving up to 80% compared to other current deals. Available for a limited time only!
The unique deal is available for the upcoming winter season, starting on the 1st of December 2018 until March 27th! What's even more fantastic about this deal is that there are no increased rates during the new years period which is a rare find in Japan. On the most discounted days, you can save up to 80% on rates! For more details on available rates, you can check it out just how much you could save on the booking page.
The deal is valid for stays of between 5 and 21 nights, meaning that you can take advantage whether they're in for a whirlwind few days or a longer, immersive getaway from the outside world. What that means is that resort guests can keep on enjoying the perfect Hokkaido powder snow without having the hassle of having to pack up and move around.
Variety over a long stay need not be a concern. Owing to its central location in the heart and centre of Hokkaido, the Hoshino Resorts Tomamu affords guests the opportunity to visit a number of different ski Resorts in areas such as Furano, Sahoro and Asahikawa – all situated within 2 hours journey either by bus or car.
This G'Day Japan! exclusive deal also includes free access to the 13-minute gondola trip up to Unkai Terrace to see the "Sea of Clouds", unlimited access to the everlasting summer water paradise of Mina-Mina Beach (Dec 1 – April 3) and the relaxing open air bath at Kirin-no Yu. There's also the day spa featuring a full range of treatments, many restaurants offering delectable cuisine to suit all tastes, and even a farm. And the extras don't stop there. Free entry to the mystical Ice Village is also included as well as a 3 Day lift pass!
So if you are serious about getting the best out of Hokkaido, you won't want to miss out on this truly fantastic exclusive deal!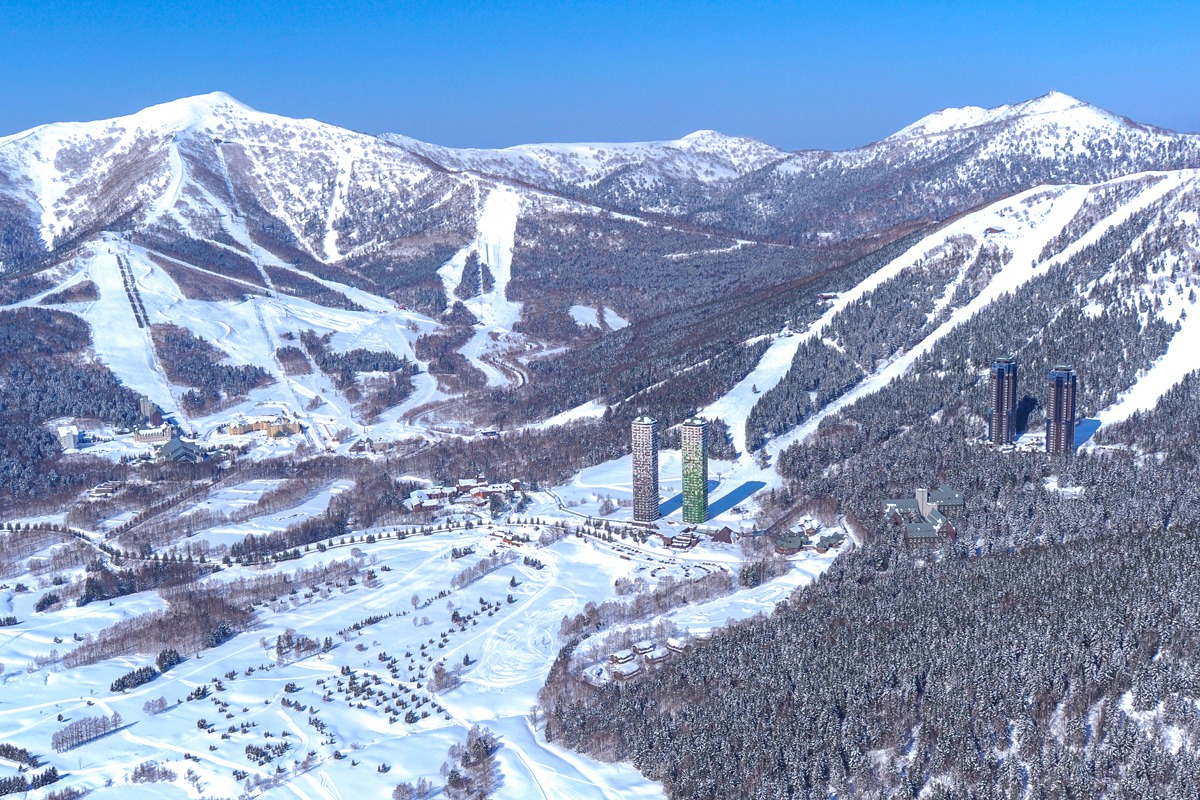 Hoshino Resorts Tomamu is located in Hokkaido within easy reach of three airports. It is the closest full-range resort to the New Chitose Airport, meaning a relaxing resort vacation begins the second guests step off the plane. Right in the middle of Hokkaido, the resort is in the heart of the boundless nature the island has to offer.
Fly straight in on a domestic flight to New Chitose Airport or to Obihiro Airport from Tokyo's Haneda airport and straight onto the famous powder on the same day. Once arrived at Hoshino Resorts Tomamu, guests have access to the superb Central Hokkaido highlights such as diamond dust and rime ice, and 29 great courses, this innovative, allage resort also features a magnificent Ice Village as part of its winter activity and entertainment program. Direct buses are available from Hoshino Resorts Tomamu to Furano, Sahoro and Asahikawa, offering even more slope variety, night life and other attractions.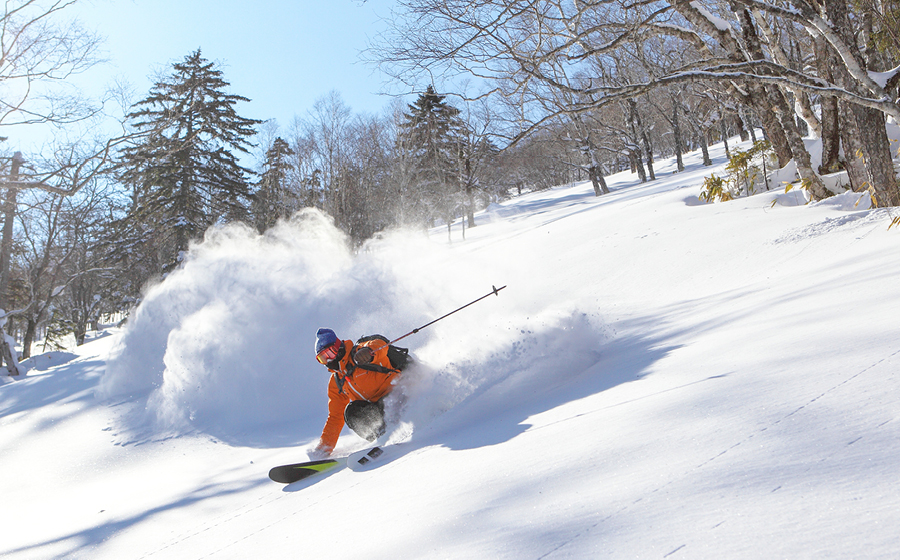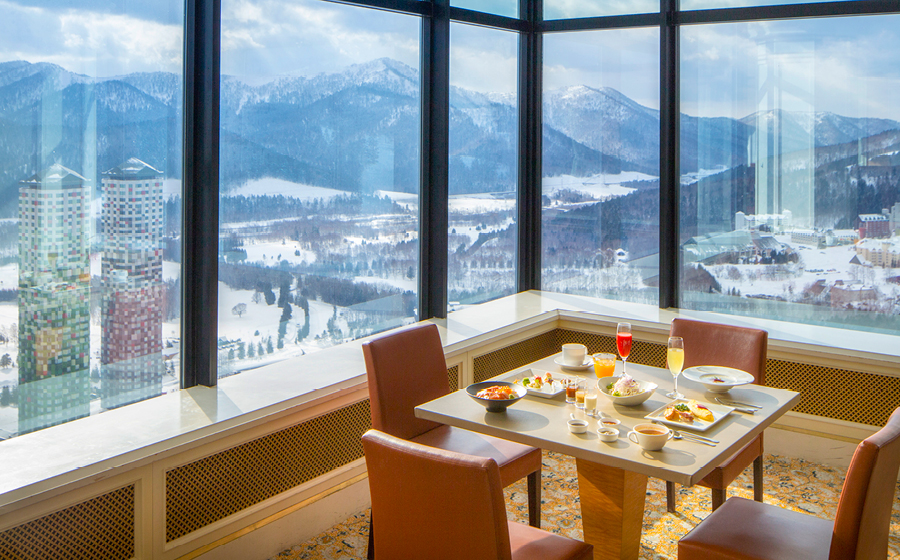 The Icy Wonders of Winter
The famous Hokkaido powder snow is certainly no secret. The secret is a very kind weather system that pushes extremely cold air across the Sea of Japan from Siberia, to the slopes of Japan's northern nature island, meaning that places like Tomamu enjoy at least one hundred days of snowfall per season. Offering the most reliable ski season in the world, filled with fluffy powder bliss, the skiing to be had at Tomamu is reason enough alone to visit.
Hoshino Resorts Tomamu is home to an expanded total of 29 different courses to suit all levels over a lengthy 21.3 kilometres. Allowing the resort to offer a matchless experience when compared to the rest of the powder crowd, however, is its inventive and original entertainment and attractions, for all ages. During the winter months, the allure of the Muhyo Terrace, or "Terrace of Frost Tree", is one point of difference.
Another is the magic of Ice Village, a wonderland for kids and adults. After the sun has set, musical instruments sculpted from ice provide the backdrop for ice skating, the slide at the Snow Park, and of course, the Ice Bar and Ice Café. Ice Village also hosts an array of different events throughout the winter calendar, so be sure to check the schedule. Santa's arrival at Christmas time and the Sweats Carnival of New Year's are particular highlights!
In addition to slopes which cater for kids big and small and of all levels of ability, there's the snow mobile and many other snow-related activities available to keep everyone occupied and thoroughly entertained. The bonus is that there is also a free shuttle bus to get from one place to another within the area.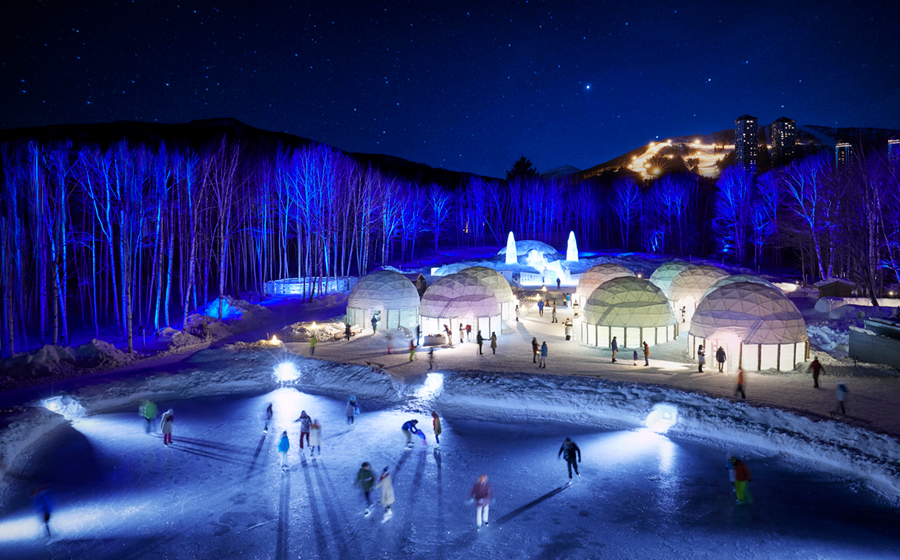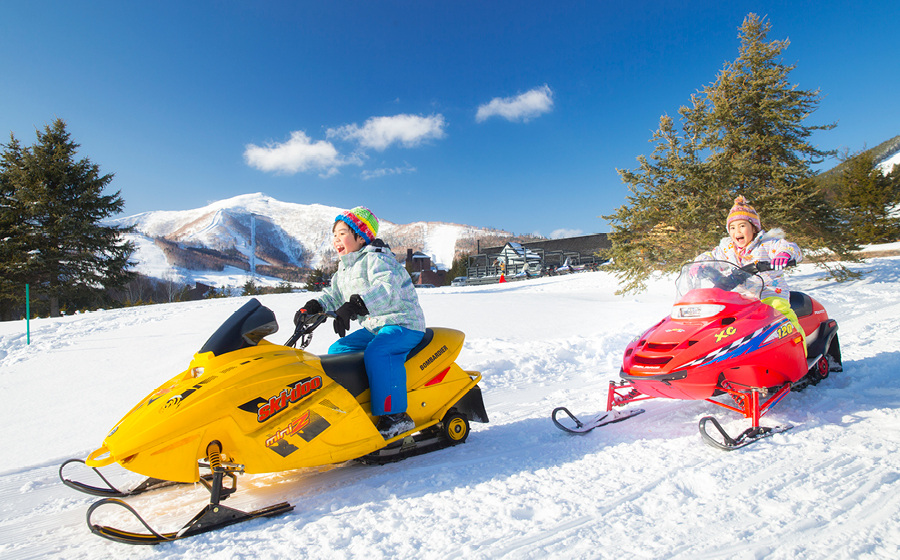 Hoshino Resorts TOMAMU
Nakatomamu, Shimukappu-mura, Yufutsu-gun, 079-2204
Phone: +81-167-58-1111
Open: 9:00am-4:00pm / 4:00pm-6:00pm OR 4:00pm-7:00pm (Fri-Sun, Public Holidays)
http://www.snowtomamu.jp/winter/en
Hoshino Resorts OMO7 Asahikawa
9 Rokujo, Asahikawa-shi, 070-0036
Phone: +81-166-24-2111
Reservation Time: 10:00am–7:00pm
https://omo-hotels.com/asahikawa/en
Hoshino Resorts Tomamu Resort Data
Snow depth: Dec 120cm/Jan 170cm/Feb 190cm/Mar 180cm/Apr 120cm
Terrain: Beg 25%/Int 40%/Adv 35%
Longest run: 4.2km
Gondolas: 1
Chairlifts: 5
Vertical drop: 699m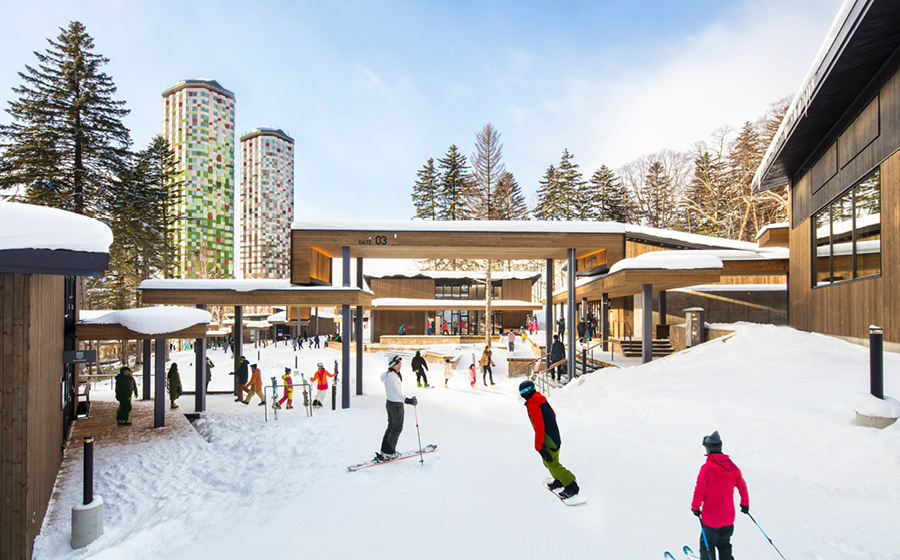 Hotalu Street
---
Hoshino Resorts Tomamu continues to produce facilities and activities that are highly unique, and last snow season they opened Hotalu Street. It's a ski-in-and-out shopping village, where guests can ski or snowboard straight in to enjoy some shopping, eating and drinking from the slopes or via a corridor connected to the hotel.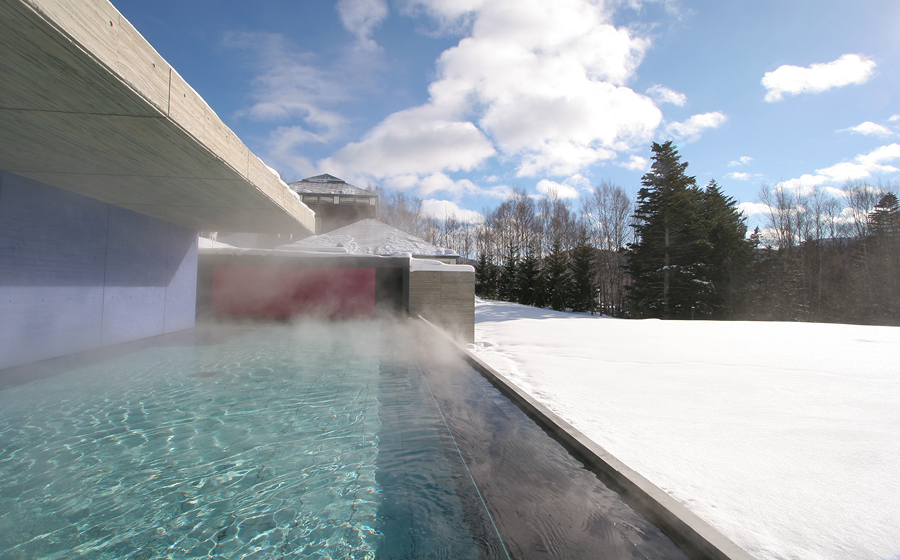 Kirin-no-yu
---
No snow holiday in Japan is complete without a nice soak in the tub après ski and Hoshino Resorts Tomamu does not disappoint in this either. Complete with provided amenities as well as a sauna, this open-air bath facing the rich forests of Tomamu has everything you need to relax and recharge after exploring the resort and snowy Hokkaido.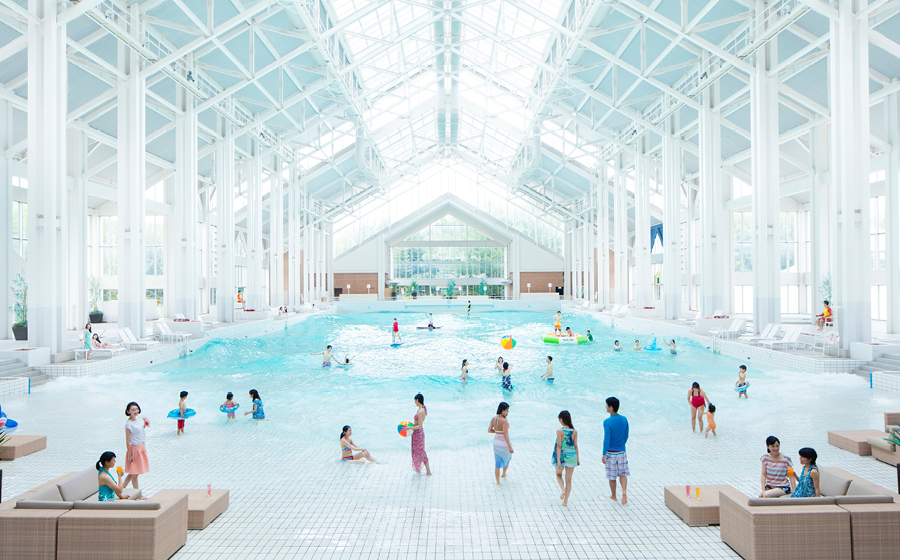 Enjoy the waves at Mina-Mina Beach
---
Even during the winter season guests can head to the beach without having to leave the resort. In the native Hokkaido Ainu language, "mina" means "smile" and Mina-Mina Beach is an enclosed area purposely designed to keep everyone in the family happy whether they're staying at the resort for its many activities or if it is relaxation that they seek. The Beach is open during the day but is perhaps best enjoyed after the sun has set, as the soft lights of the night reflect gently off the water.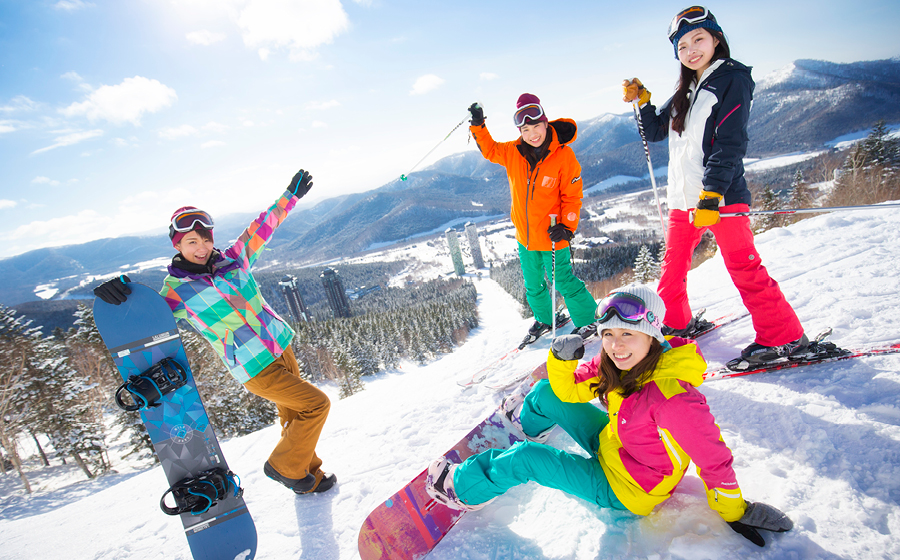 Rental Equipment to Play in Nature
---
Of course, during the winter months, making sure you have the right gear is integral to enjoyment and making the most of a stay in one of the planet's best powder snow playgrounds. Hoshino Resorts Tomamu's Rental Corner's have absolutely everything skiers and boarders may need at reasonable prices, meaning getting up on the mountain is as easy and convenient as it could be!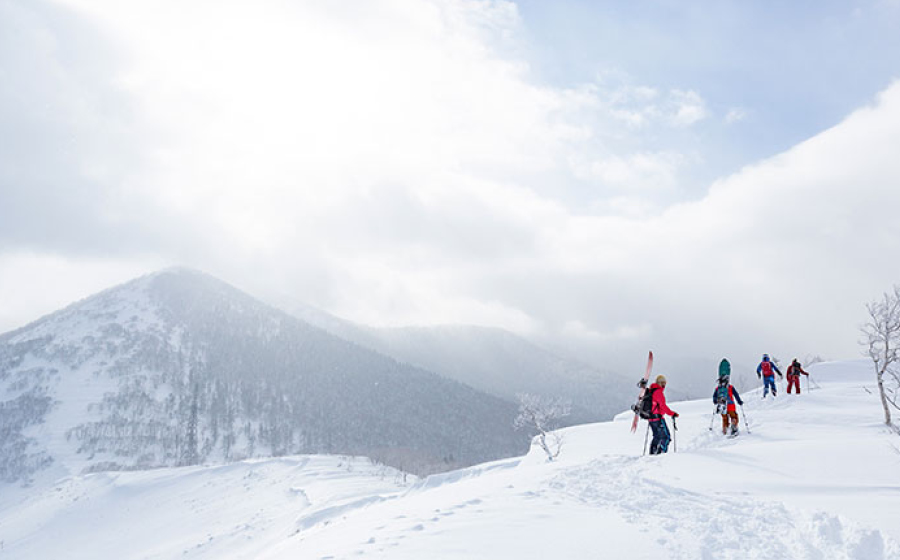 Backcountry Tours at Tomamu
---
Some of the world's best powder is found in Tomamu and along with it, some very experienced backcountry tour
operators. The guides will select the best spots on the day according to weather conditions and each individual's
ability, ensuring everyone is in safe hands and get the most out of an exhilarating backcountry experience.
Taking full advantage of all that Hoshino Resorts Tomamu has to offer doesn't end at its gates, it goes beyond. The resort is located very conveniently within the reach of multiple ski areas, and exploring the terrain of these during your stay will be what tops your Hoshino Resorts Tomamu holiday.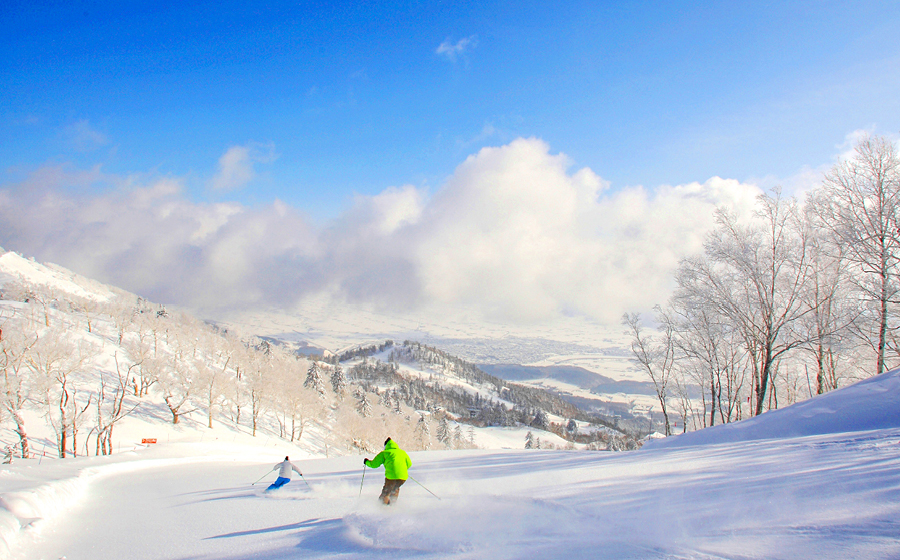 Furano Ski Area
---
Much loved for its ungroomed off-piste runs, the Furano Ski Area is the northernmost ski resort in Hokkaido. Although snow fall is slightly less than Niseko, you can still expect high quality knee-deep powder only the northernmost ski resort in Hokkaido can produce. This resort is suitable for all experience levels as well as families – they even provide ski and snowboard lessons for all ages in English as well as other activities including snow tubing and snow mobiling.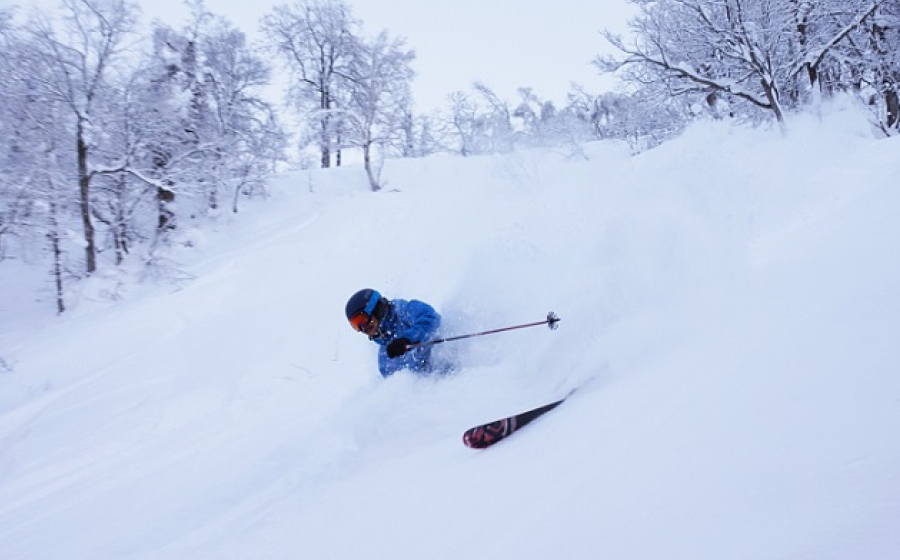 Kamui Ski Links
---
Kamui Ski Links is a smaller scale ski resort located 30 minutes from Asahikawa City. Compared to other, bigger resorts in the nearby area, here visitors will find a more traditional and intimate atmosphere. You can expect smaller, more local crowds at this resort which means more quality powder to go around.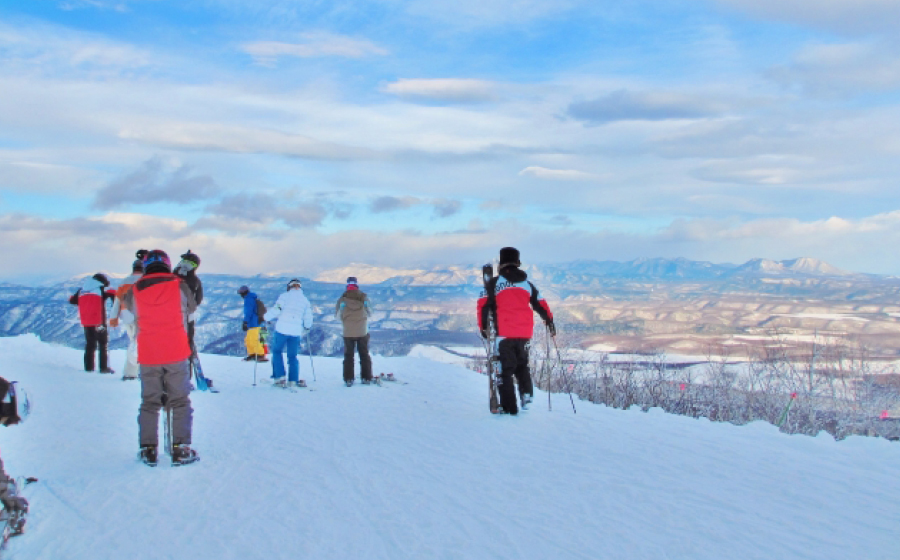 Sahoro Ski Area
---
Most suitable for advanced skiers and snowboarders, you can expect soft snow and plenty of ungroomed trails to shred on at Sahoro Ski Area. They also offer a host of other activities including snowshoeing and ice fishing as well as a night tour up the mountain on a snow tractor.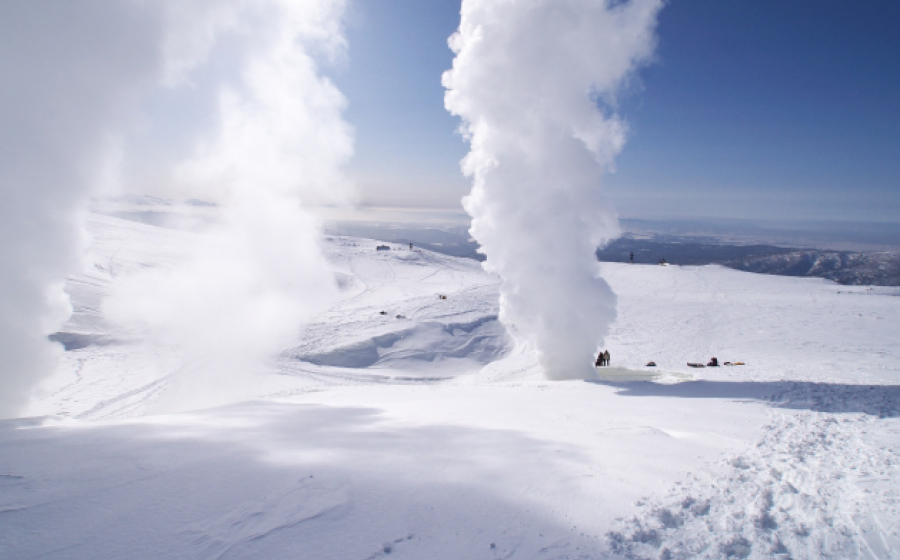 Mt. Resort Asahidake
---
This resort is located within Daisetsuzan National Park so you know its abundant in foresty, untamed runs. As well as ski activities, you can also climb to the peak of the mountain to see a unique natural phenomena: Diamond Dust (clouds composed of small ice crystals that only occur when the temperature drops below -15 on a sunny day) with your very own eyes.
Fly from Haneda to Tokachi-Obihiro Airport OR New Chitose Airport.
Arrive at Hoshino Resorts Tomamu
Relax and take it easy at the open-air bath at Kirin-no-yu, both of which are within the resort.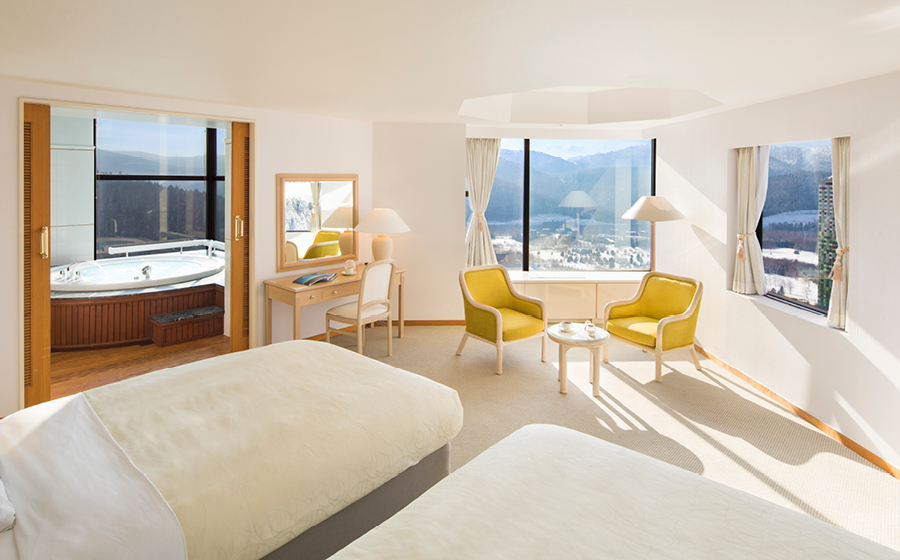 Hoshino Resorts Tomamu
Wake up early and take the gondola to Unkai Terrace to catch the sea of clouds.
Have fun in the snow at the resort, skiing or snowboarding, or even trying out the snow sleigh park, or the snow mobile.
Enjoy the magical atmosphere of the Ice Village in the evening.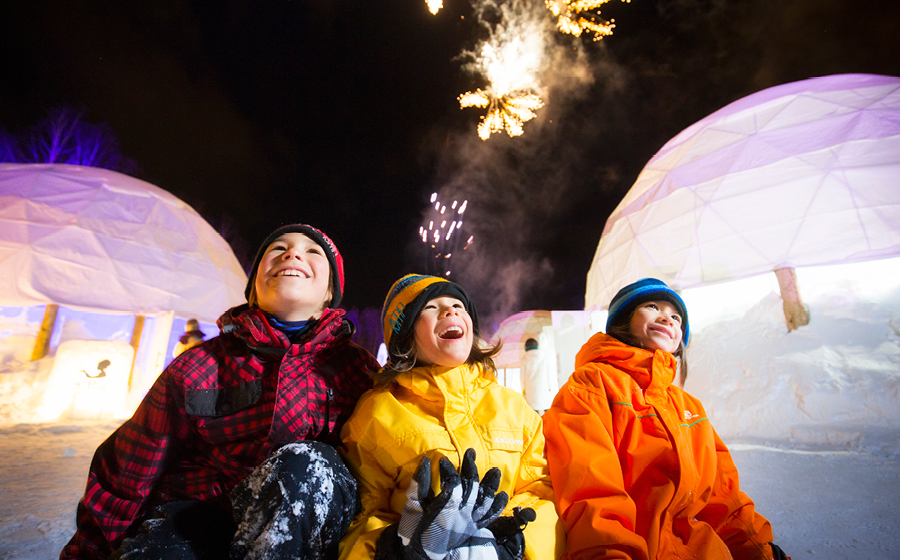 Furano Ski Area
Shred up the high quality powder at Furano Ski Area, maybe even explore the offpiste runs.
Biei Shirogane Blue Pond
Take in the mystical sight of this natural pond, shimmering in blue during the frosty winter season.
Head back to the resort
Warm up with rejuvenating open air onsen at Kirin-no Yu.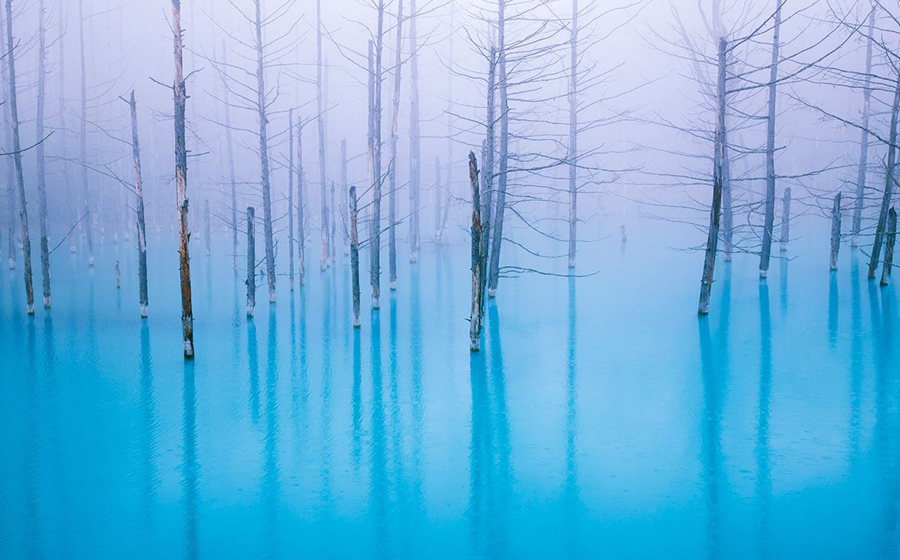 Hoshino Resorts Tomamu
Wake up early to go to get a second look at the sea of clouds at Unkai Terrace.
Try out the advanced level exclusive area on the slopes and maybe discover some secret powder spots and forests areas.
Ski right into Hotaru Street; the resort's ski-in/ski-out town, perfect for both shopping and eating.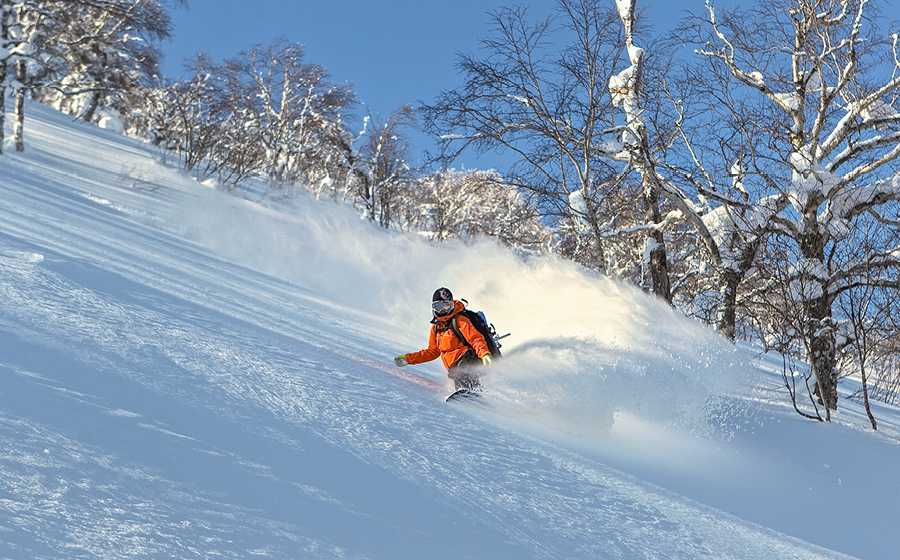 Head over to Japan's northernmost zoo, the Asahiyama Zoo, to meet some truly adorable animals.
Asahikawa City
Explore the Asahikawa City area for shopping and food.
Back to the resort
Warm up with rejuvenating open air onsen at Kirin-no Yu.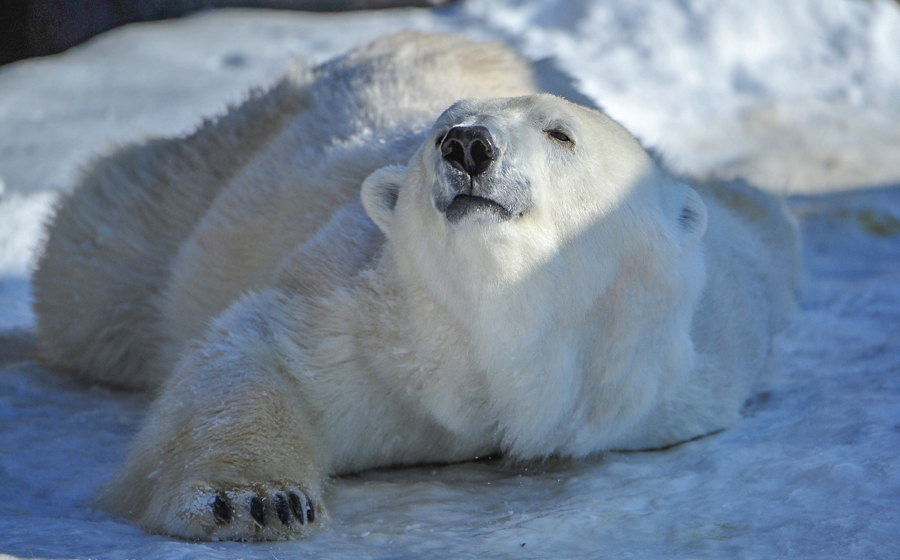 Hoshino Resorts Tomamu
Try out the back country tour!
Stretch your legs to Asahi-dake or Furano-dake. Perhaps leave small children at the childcare facility and dive right into the long runs and the powder!
Back to the resort
Warm up with rejuvenating open air onsen at Kirin-no Yu.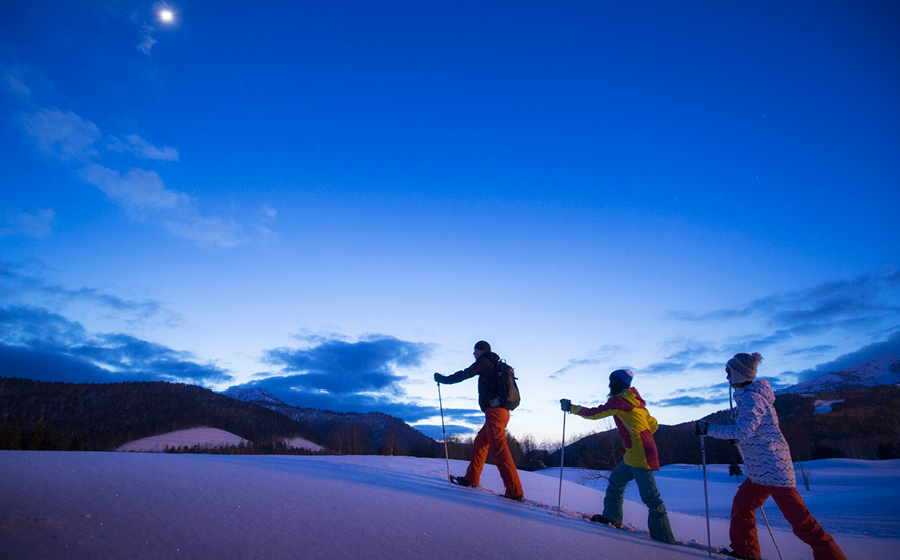 Sahoro – Sahoro Resorts
Take the snow tractor right up to the apex of Mount Sahoro. Join the night view tour out in the Tokachi Plain.
Back to the resort
Warm up with rejuvenating open air onsen at Kirin-no Yu.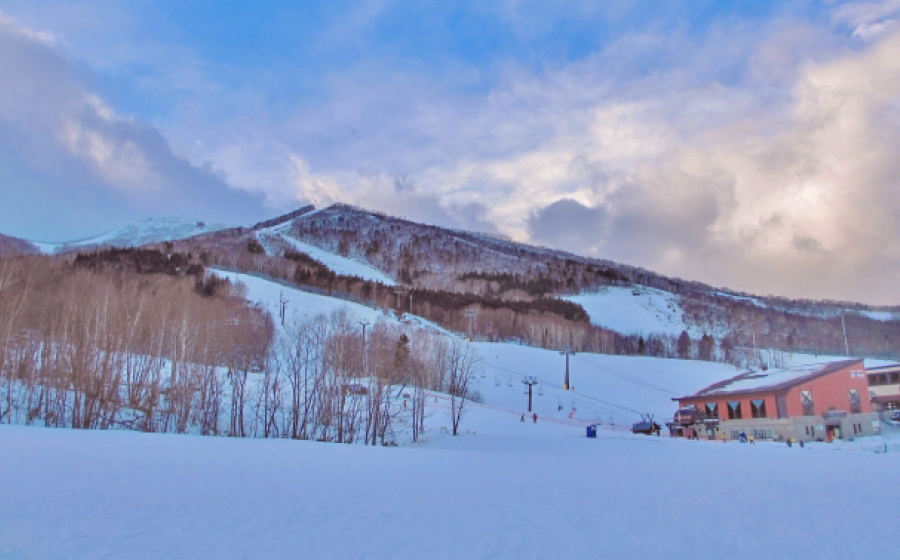 Kamui Ski Links
Enjoy a little peace and quiet on the slopes at Kamui Ski Links.
Asahikawa City
Find a place for a delicious after ski meal in Asahikawa City.
Back to the resort
Warm up with rejuvenating open air onsen at Kirin-no Yu.
Join Mushing Work's dog-sledding tour in the town of Shikaoi in Tokachi.
Back to the resort
Warm up with rejuvenating open air onsen at Kirin-no Yu.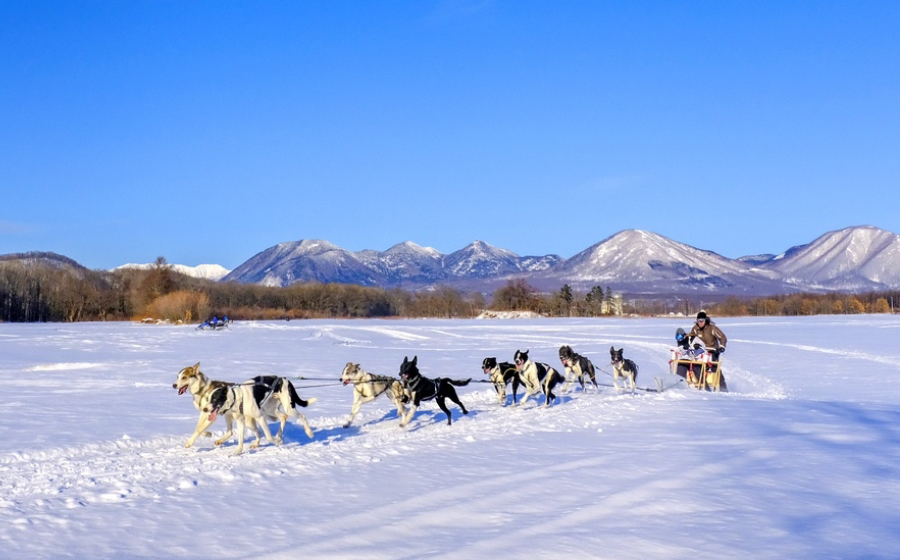 Mt. Resort Asahidake
Join their backcountry tour or go up the mountain to enjoy a spectacular view from the top.
Back to the resort
Warm up with rejuvenating open air onsen at Kirin-no Yu.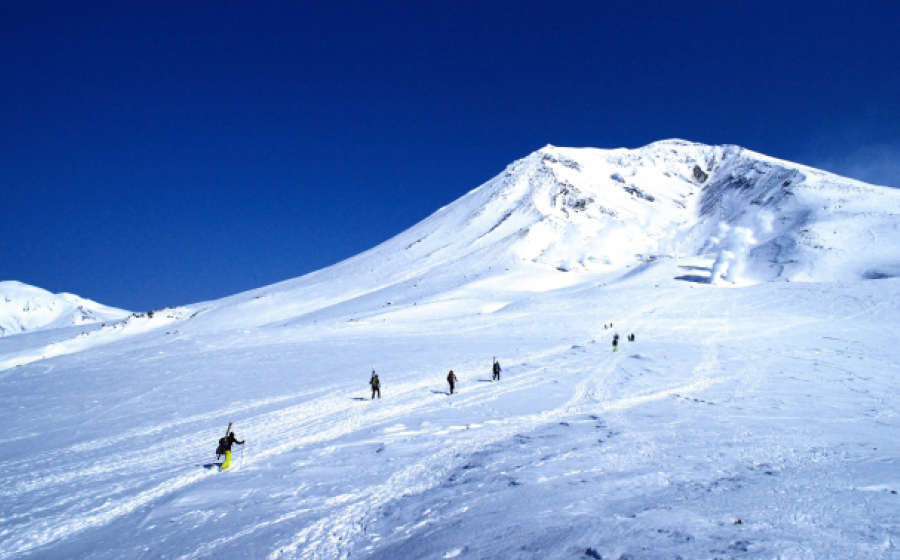 Hoshino Resorts Tomamu
Get one last look at the awesome sight of the sea of clouds at Unkai Terrace.
Back to Haneda from TokachiObihiro Airport or New Chitose Airport.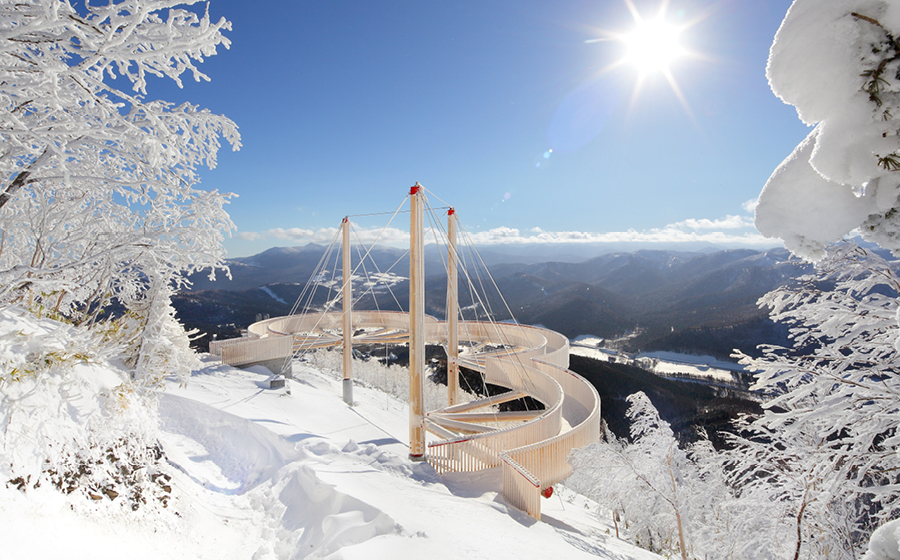 COMMENTS