Gateway to Japan and rugby.
Tokyo and very slightly to the west of Osaka is the city of Kobe. One of the most well known port city in Japan, and it is located in the Kansai region. Kobe looks up to the gorgeous mountains that surround the city and its many varied and unique sceneries attract visitors from all over Japan.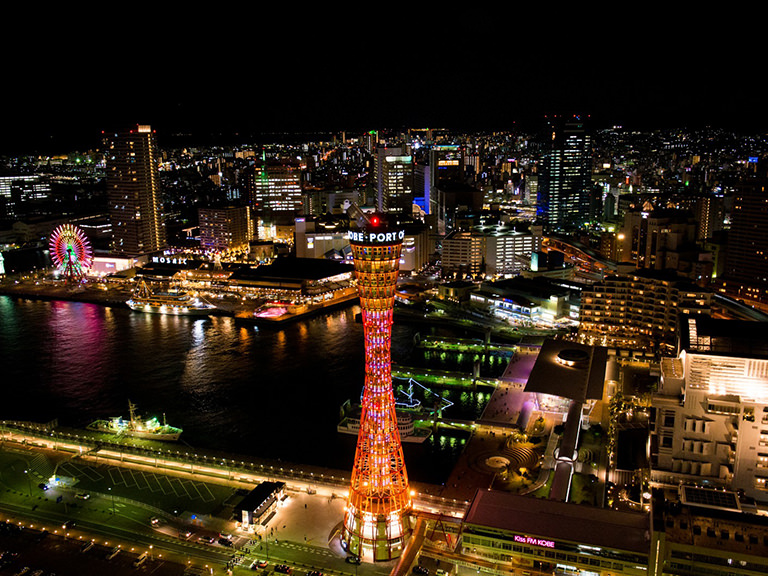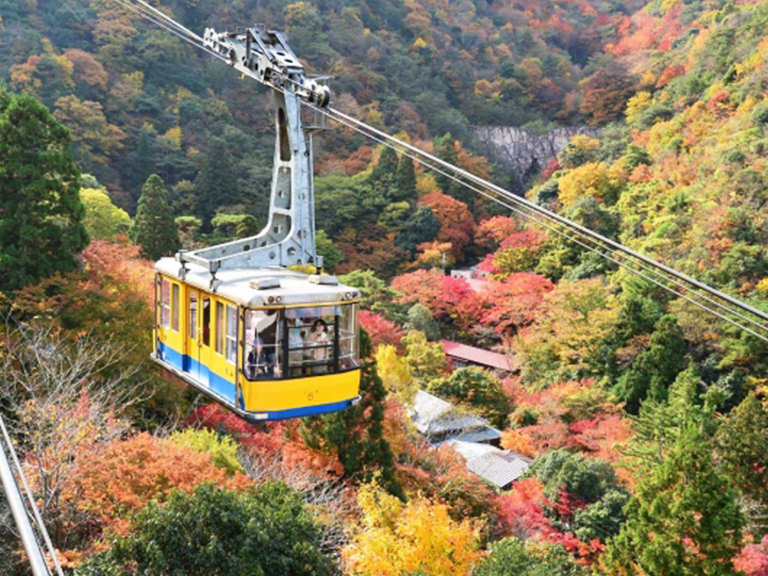 Kobe was a key location in a historic change in Japan back in the 1800s. For a little over 200 years, Japan closed its doors to the rest of the world, but after the Treaty of Amity and Commerce was signed between Japan and the United State, Kobe became the gateway to Japan for the world. Kobe became the starting point for trade and exchange between Japan and western countries like England. To this day, the streets of Kobe feature both western and traditional Japanese style architecture.
The beautiful and vibrant city of Kobe is packed with such a variety of sceneries and activities. For nature lovers there's Mount Rokko which is not only a popular hiking spot, but a mountain with great entertainment value, including its beautiful gardens to visit and the gorgeous view of the city night and day. On the other side of Mount Rokko is where Japan's most ancient hot spring, the Arima Onsen, is located. Hikers at Mount Rokko can grab a cable car down or just walk down to Arima Onsen and enjoy a nice, luxurious rest in the hot springs there.
If anyone has ever heard of Kobe before, it'll most likely be because of the term 'Kobe beef'. Kobe beef is the best quality and most premium type of the Japanese Wagyu beef. It is a must-try item when visiting the port city, which is known for being one of the best places in Japan for western cuisines and desserts.
Other popular activities include Japanese Sake brewery tours, walks in Sōraku-en, a traditional Japanese gardens and a visit to the Nunobuki Falls. Kobe also is the home to the world's longest suspension bridge, known as the Akashi Kaikyo Bridge.
Though Kobe is a very multicultural city, you can still dive into traditional culture there. The Takenaka Carpentry Tools Museum that is the only one museum of carpentry tools in Japan will give you a unique perspective on Japanese technology and craftsmanship.
Kobe is one of the biggest cities to host the Rugby World Cup this year. And will be a great place to explore for rugby fans before and after the games which will be played at the Kobe Misaki Stadium.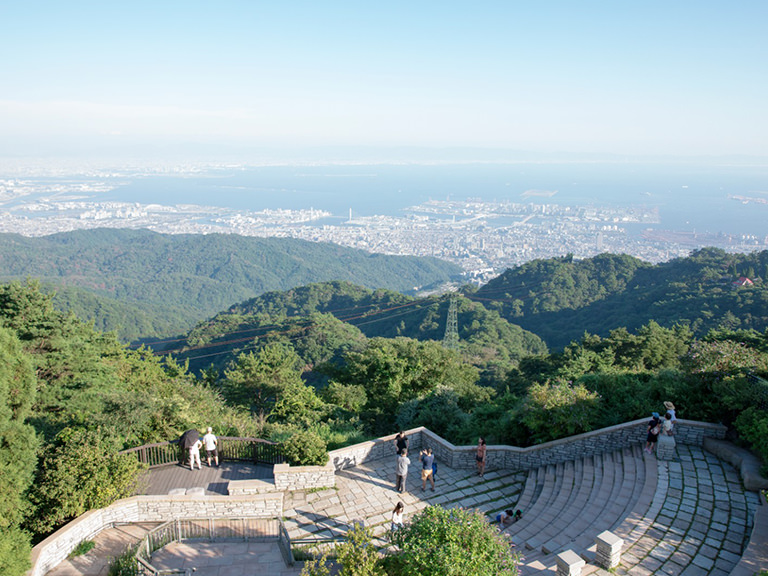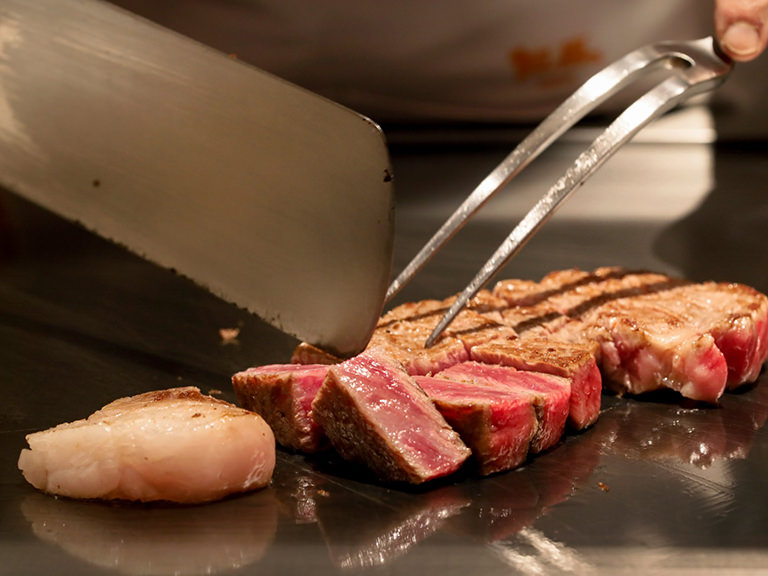 Just in time for the Rugby World Cup 2019, Kobe Tourism has put together a program of 25 must-do activities in Kobe on the official website. From enjoying matcha in tea ceremony with a view to tasting different Kobe beef steaks to trying out Zen meditation at a temple, we've got so much you can do during your time at RWC!
Be sure to check it out now before the program expires on the 15th of October

Kobe is very easy to access from anywhere in Japan, all thanks to it being on the bullet train line. Not only that, Kobe is so close to the major cities in west Japan; Osaka is just half an hour away, it's 50 minutes to Kyoto.  Also, from Hiroshima, it's a breezy hour and a half trip on the Shinkansen (bullet train).
From Tokyo, it's a two hour and 45 minutes ride on the Shinkansen so Kobe is a conveniently located pitstop on the journey down south from Tokyo city.
The UNESCO World Heritage Site, the Himeji Castle in Himeji is also just 40 minutes away, so staying and being in Kobe is a very convenient way to explore the rest of west Japan.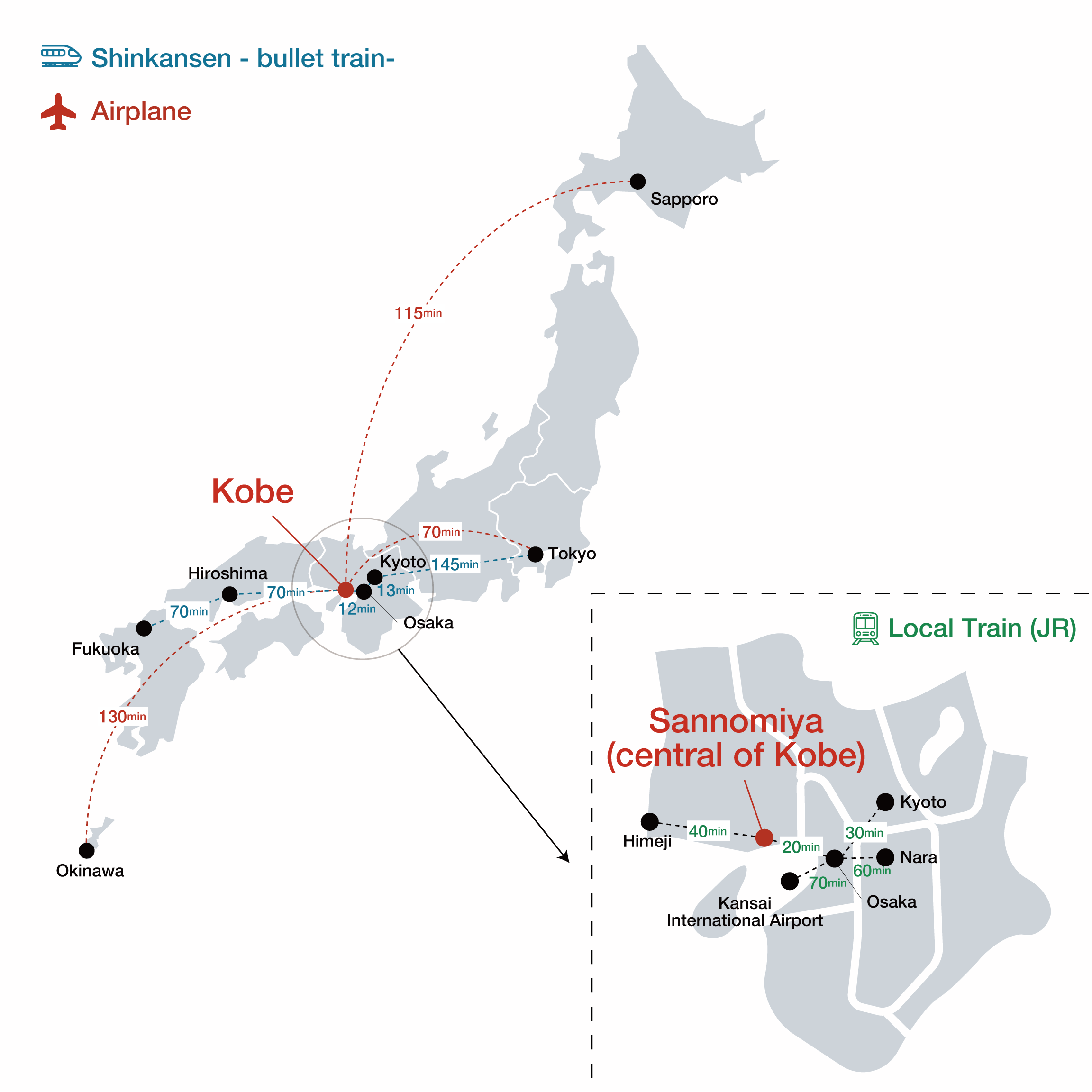 Kobe is one of the most prominent rugby cities in Japan.
It is home to the Japanese rugby team, the Kobelco Steelers, which is currently the top rugby team in Japan that won the 2018-2019 season of the Japan Top League.
Australia's very own rugby star who has played both in rugby league and rugby union, Craig Wing was a star player of the Kobelco Steelers for four years. His efforts and contribution to the team lead him to being one of the few foreign players on the Japanese national rugby team, and his name is well known across the rugby industry of Japan.
Rugby Star Craig Wing's exclusive interview
Craig Wing was a star player not only in Australia, but in Japan as well. He spent much of his time playing for Kobe Steel. He shared with us his tips and thoughts on travelling Japan. Follow the link to read all about his experiences now >> https://www.gdayjapan.com.au/travel-tips/tours-and-activities/star-rugby-player-craig-wing-on-japan-and-rwc-2019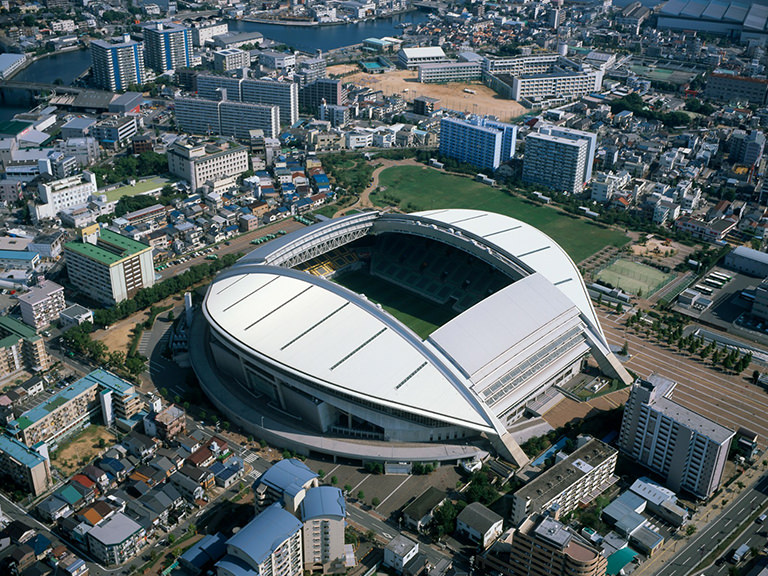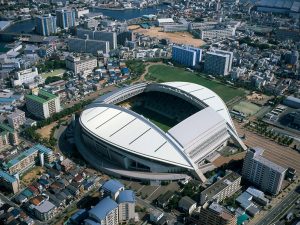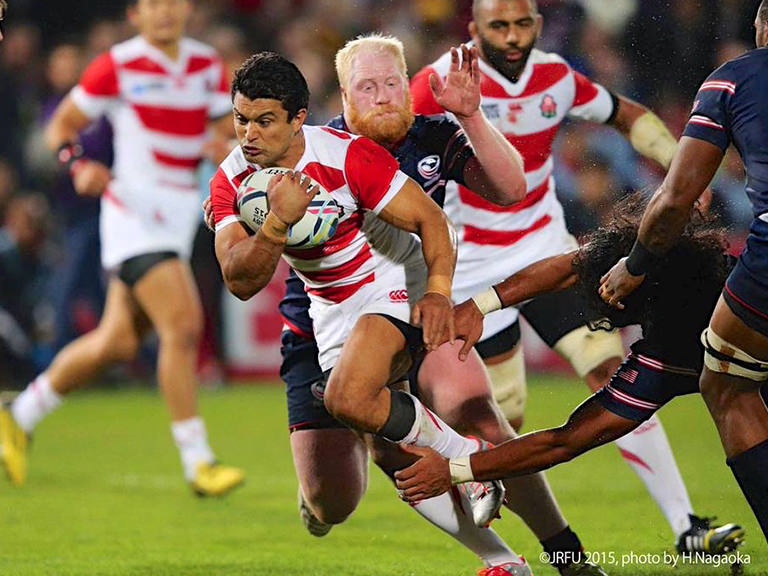 Three must-do's when in Kobe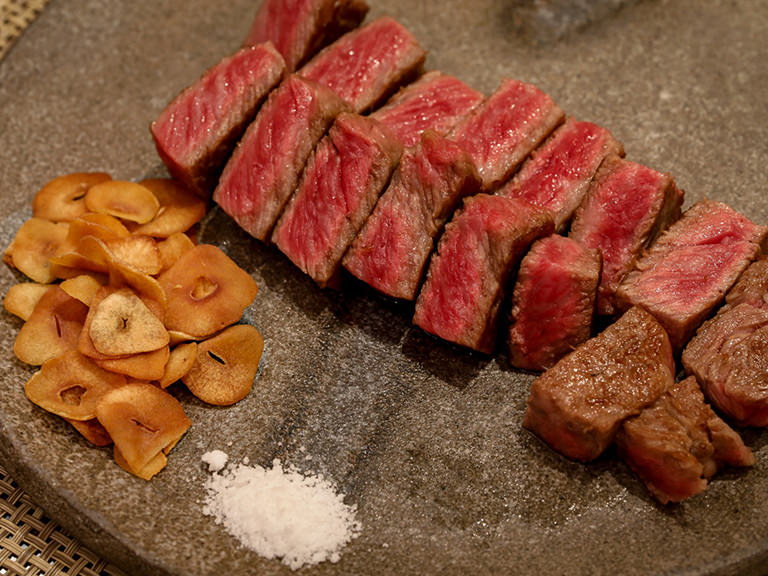 Kobe boasts having the best Wagyu brands in the world, the Kobe beef. The quality of beef is often heavily depended on its pedigree, but Kobe beef has always come from purebred Tajima cattle and has kept up consistency in the quality of the beef.
What's special about Kobe beef is how beautifully marbled it is, and that is what gives the meat a refined flavour profile with a very enjoyable, slight sweetness to the meat.
When Japan re-opened itself after two centuries, it did not have a culture for meat consumption. It all began when an Englishman gifted a cattle to a Japanese farmer, who then ate it and spread the word of how delicious meat was. From that point on the Japanese began to buy cattle from the foreign traders that traded from the port city and that is where the term 'Kobe beef' came from.
In recent years, President Obama specifically requested Kobe beef on his visit to Japan. Which is proof of how famous and loved Kobe beef is around the world. World famous politicians, royalties and Hollywood stars all visit Kobe just to have a taste of Kobe beef.
It is said that the hot spring of Arima Onsen is the oldest hot spring in Japan, discovered in ancient times. Its name became famous amongst the Japanese when the emperor visited and enjoyed a dip in the hot springs around the year 600. It is hidden behind Mount Rokko and has a beautiful atmosphere being surrounded by nature.
On top of the hot spring, the Arima Onsen area is where you will find a very traditional townscape, in contrast to the modern and westernised city are of Kobe. There you will find traditional Japanese food, traditional arts and crafts like the Arima basket and the adorable Arima Ningyo-fude (brush with a small doll at the top).
Most hot springs in Japan are located far away from the city area however, Arima Onsen is just 30 minutes from the city centre and an hour bus ride from Kyoto, so there's no excuses not to visit.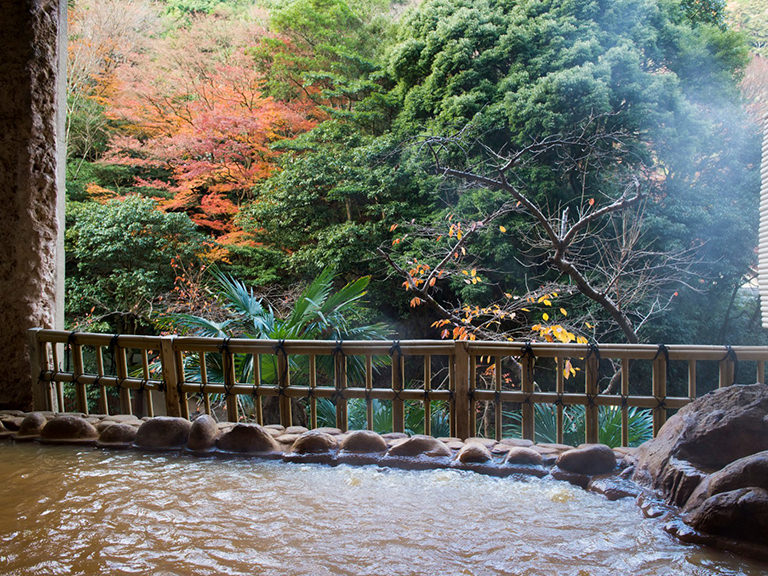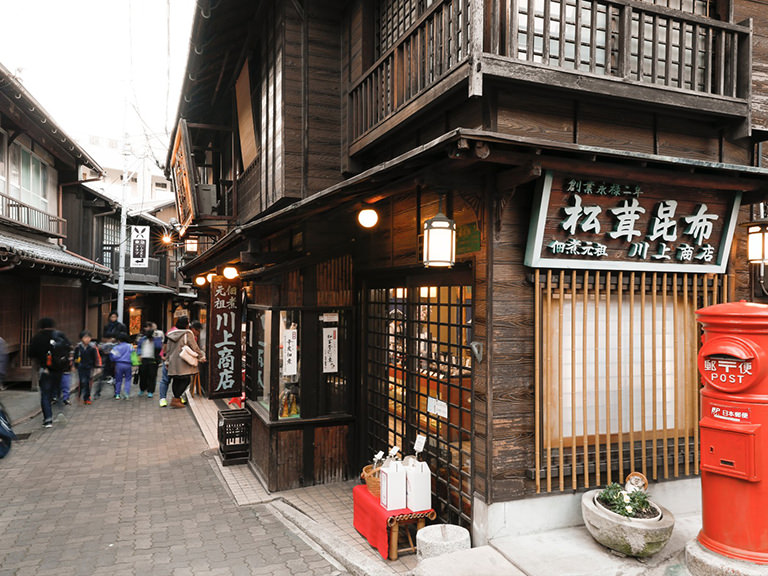 Nada is one of the most prominent producers of Sake in Japan. This is due to the high quality rice and mineral that come from the land, great climate and of course, fantastic craftsmanship of the local Sake brewers. The Hyogo Prefecture, where Kobe is located, is the number one producer of Sake in Japan, and Nada produces the lion's share of that.
The area is split up in to five parts known as the Nada-go-go, which loosely translates to five local areas of Nada. There are over 25 breweries in Nada; each producing its own original Sake.
There are breweries where you can visit to see how Sake is traditionally made, including the Hakutsuru brewery and the Kikumasamune brewery. They also offer taste testing of their best products, which will surely entice you to take a bottle home to Australia with you.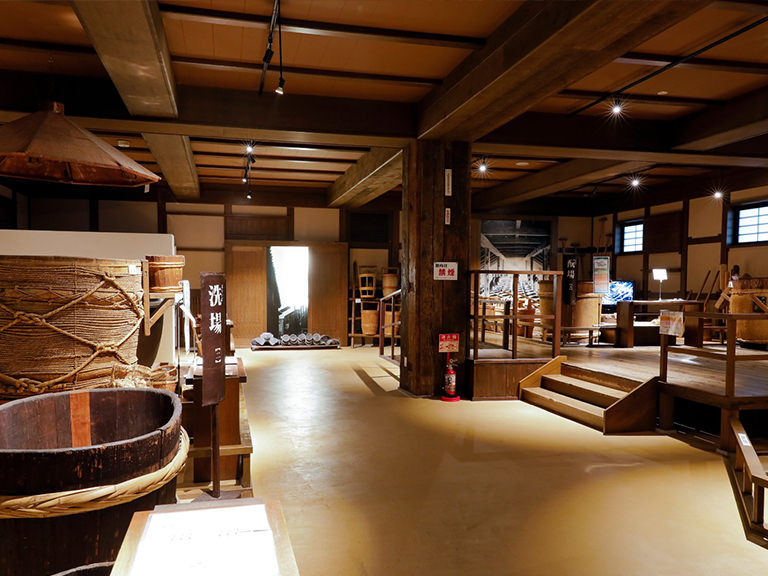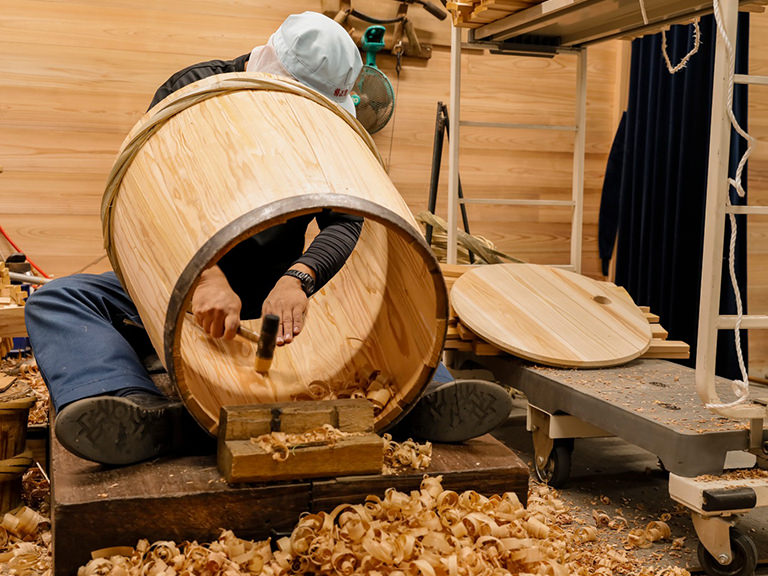 © KOBE TOURISM BUREAU
http://plus.feel-kobe.jp

Art in Kobe – Event Guide 2019
Not many people know this just yet but Kobe is not only a port city, but it's also a place of exquisite art. There are couple of art events to note in Kobe this year, held at the same time as the Rugby World Cup. Why not take a little time out of sport, and dive into the world of art during your trip?
Rokko Meets Art     13th September to 24th November 2019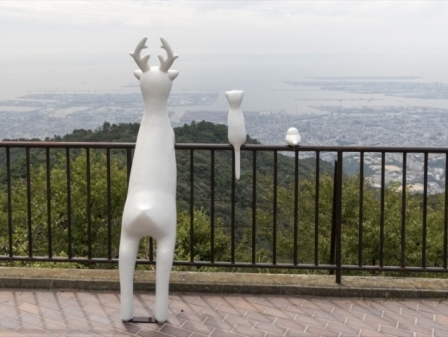 Yusuke Kasai [Animals are looking at the scenery too.] Tenran Observatory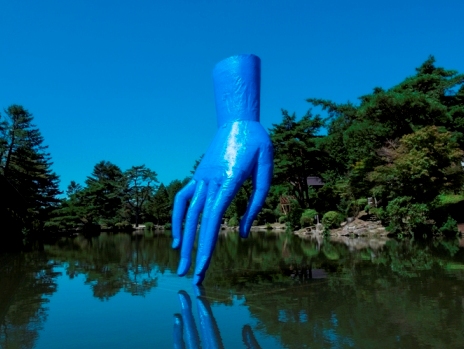 Hiroko KUBO [Gentle Hand]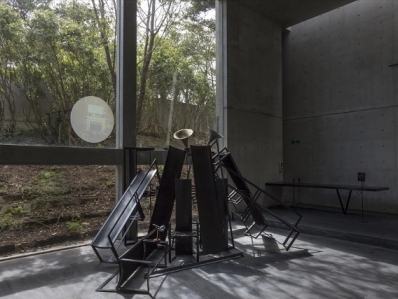 Sawahiraki [absent] the wind of charch
Held amongst the incredible views from Kobe's iconic Mt. Rokko, this event combines natural beauty and the beauty of modern art. Rokko Meets Art began back in 2010, and have exhibited art by over 300 artists in the last 9 years. Take a stroll from venue to venue to see some truly incredible, fascinating art with the backdrop of Mt. Rokko. You are sure to find inspiration and peace at this event.
For more information >>https://www.rokkosan.com/art2019/la
Grab this tourist pass to make your trip up to Mt. Rokko easier >>https://www.rokkosan.com/en/pass
Art Project: TRANS-     14th September to 10th November 2019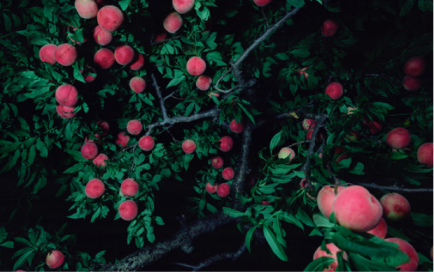 Kawanakajima, 2016, digital print ©2018 Miwa Yanagi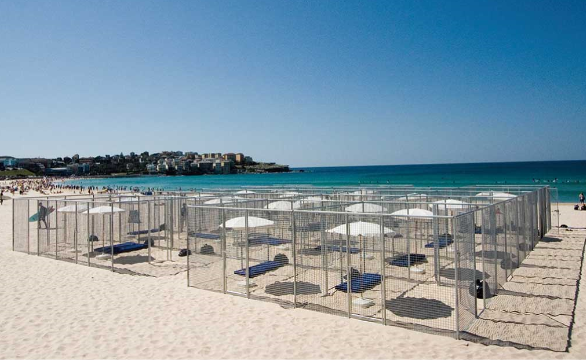 Bondi Beach, 21 Beach Cells, 2007, metal mesh, air mattress, sunshade, garbage bag
© Gregor Schneider / VG Bild-Kunst Bonn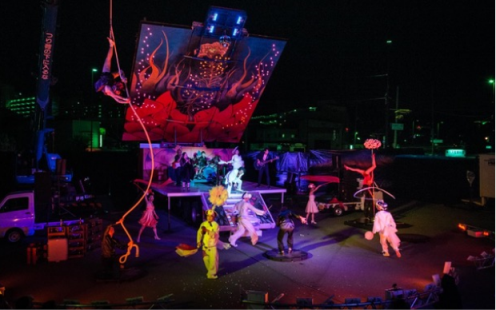 Outdoor play, Nichirin No Tsubasa (The Wing of the Sun) , 2016 ©Miwa Yanagi
TRANS- will have you immersed in the historic town of Kobe through art by two artists; Gregor Schneider and Miwa Yanagi. Both artists are known to create lifesize installations that utilises a space that is not confined to a gallery or a museum, and in this project, they will be utilising the town and people of Kobe. The concept of the project itself is already intriguing – perhaps you'll become a part of their works while you're there. Visit to experience for yourself.
More information>> http://trans-kobe.jp/en/
COMMENTS