Marumori town
A wholesome country town watched over by Nekogami (Cat God)
Abundant in nature and vibrant with creative people who have a love for traditional values and innovating a lifestyle of wellness for everyone.
It is a truly unique town where approximately 80 stone monuments of cats decorate its streets. This is due to the town's history of worshipping cats as gods, as when sericulture was growing in town, cats would help the townspeople by getting rid of rats that would come into eat the silkworms.
Now, there are 15,000 or so people living in Marumori and though it faces the challenge of having an ageing population, Marumori is also a town where traditional culture, lifestyle and food culture remains alive and well, passed down from one generation to another.
In the last few years, couple of dozens of young people from all over Japan have moved to the town, each armed with their own ideas for bringing back vitality to Marumori and they are each working hard to realise their big visions.
Artisans, farmers, brave youth, local residents… Marumori is a charming country town that is made up of all sorts of people.
Spending time in Marumori will surely provide new inspiration. The interaction between the locals and getting to know their values and thoughts and experiencing the towns culture through food and other activities are just some of the ways to get inspired.
The town has also developed brand new experiential programs that combine traditional culture and wellness to cater to any kind of visitor.
The kind, deep, eccentric and passionate people of Marumori awaits you.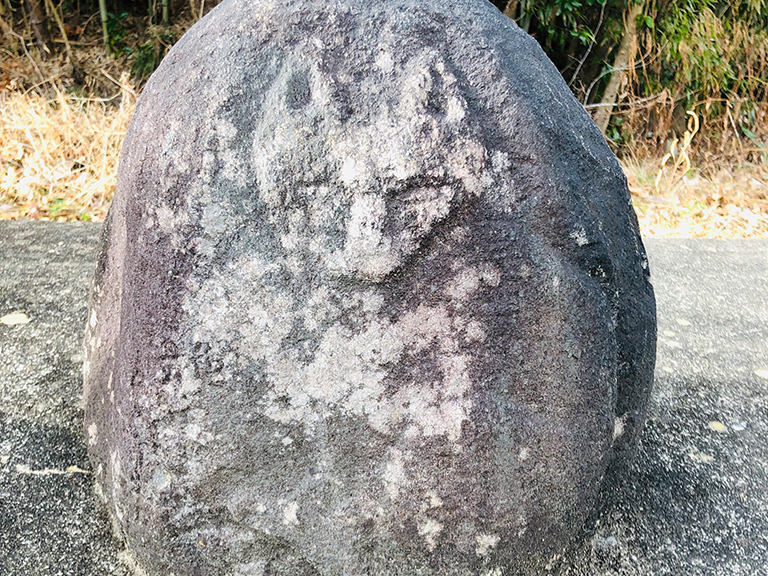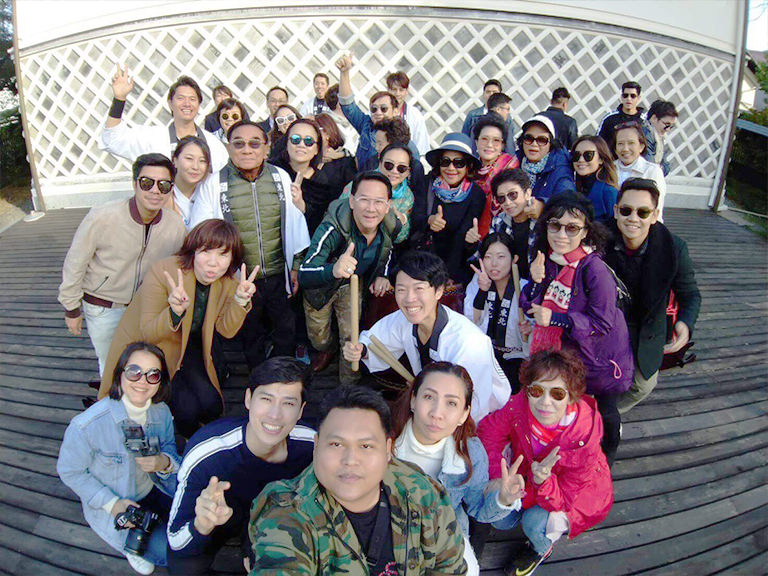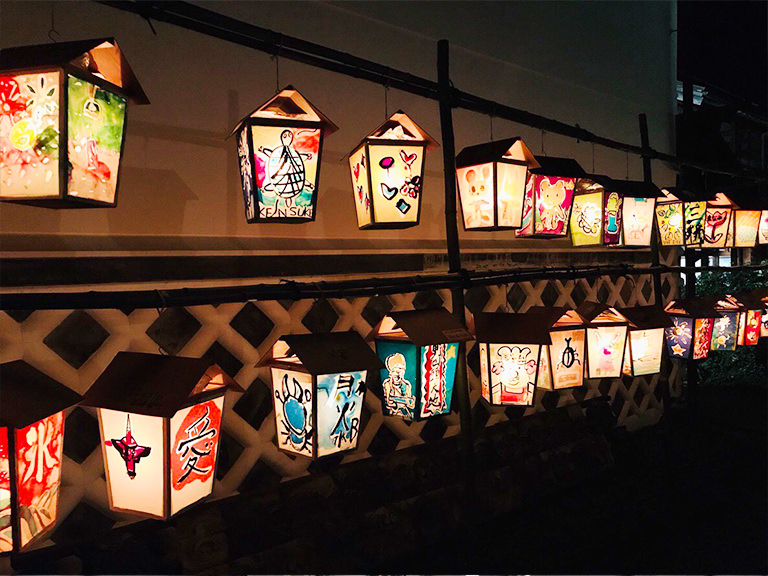 Wadaiko Mindfulness at Sari-Yashiki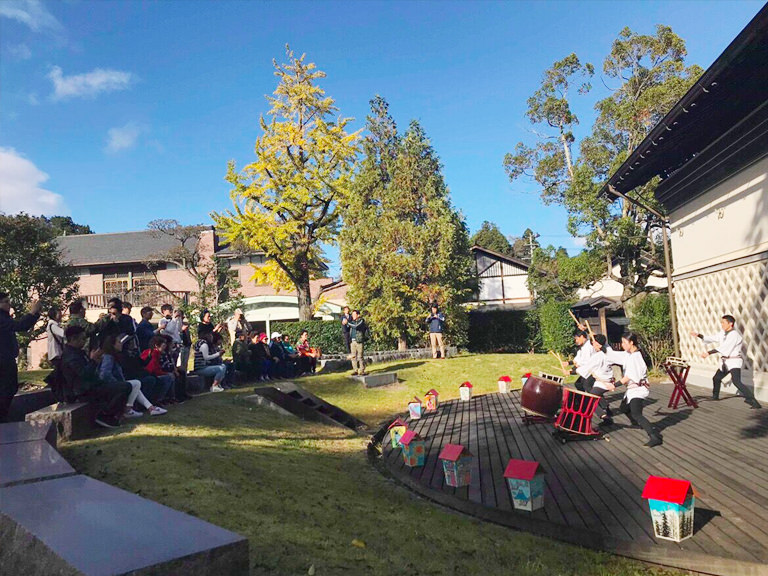 Connect with yourself through the art of Wadaiko – the Japanese traditional drum. The workshop is held at a traditional Japanese storehouse building and will begin with a Wadaiko performance by members of professional Wadaiko ensemble, Tabidaiko. After the performance, you will get to learn to play simple rhythms on the Wadaiko. The focus required for this workshop makes it a great mindfulness activity. At the end of the workshop, you will wear traditional Japanese costumes to play the song they learned at the outdoor stage of the storehouse. The staff will take videos and photos on your phones and cameras so you can take home those memories with you.
Sairi-Yashiki
25 Machinishi, Marumori-machi, Igu-gun, Miyagi
Contact Us: info@gm7.jp
Just click on the "Book Now!" button to book the tour.
Abukuma River cruise featuring Wadaiko performance
Enjoy the beautiful, serene views of the Abukuma River as you cruise down on a riverboat whilst watching a performance by Tabidaiko, the professional Wadaiko ensemble. After the performance, you will have a chance to learn how to play Wadaiko and even perform the song you've learned in Japanese costume.
Marumori Town Hall
12 Shimotaki, Marumori-machi, Igu-gun, Miyagi
Contact Us: info@gm7.jp
Just click on the "Book Now!" button to book the tour.
Secondhand bookstore in the heart of a mountain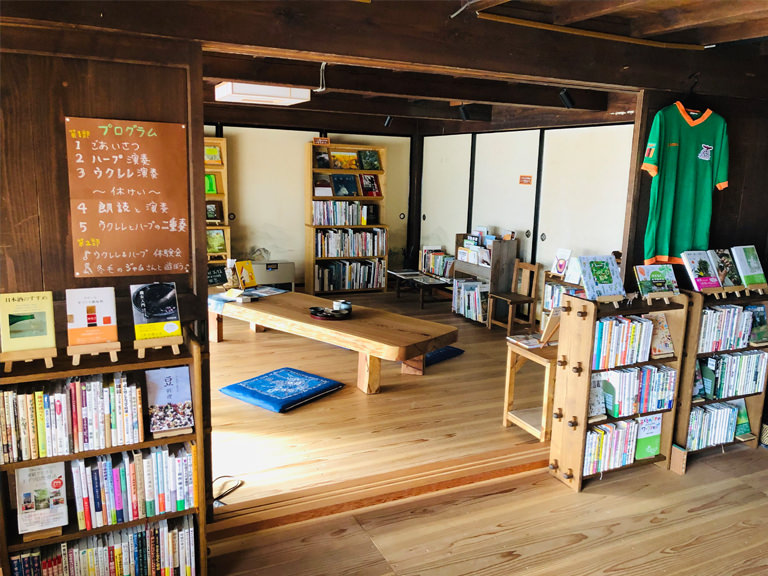 A quaint secondhand bookstore that stocks all sorts of Japanese books from picture books to ancient texts and novels and more. This bookstore is run by a married couple who love donkeys, and there even is a donkey at the store called 'Jam'. You may just find a life changing book here.
ROBA no HONYA
55 Iri-Kōya, Marumori-machi, Igu-gun, Miyagi
Gelato made from local produce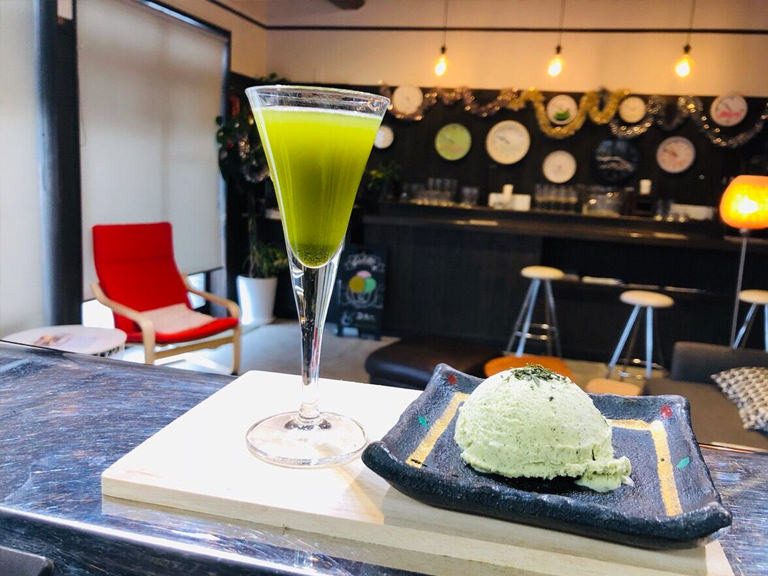 A creative yet authentic gelato shop that uses milk and produce from the local area. The stylish atmosphere and the delicious gelato will surely bring a smile on your dial. Plus, on Friday nights only, the shop turns into a bar. There you can enjoy rare cocktails that are created from Japanese green tea and Japanese sake.
GELATERIA LA FESTA
22-2 Machinishi, Marumori-machi, Igu-gun, Miyagi
Contact Us: info@gm7.jp
Honey shop in the heart of a mountain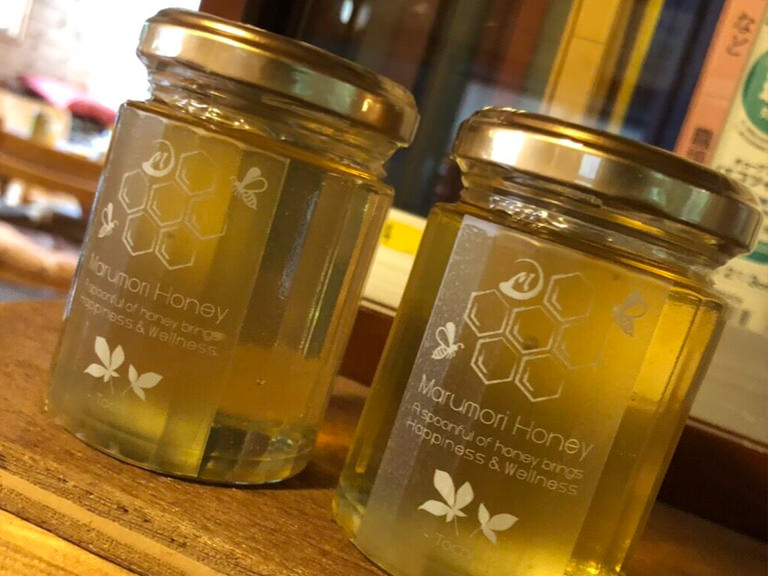 For those health conscious visitors to Marumori, this is a wonderful little shop to visit. Not only can you purchase Japanese honey but you can also participate in beeswax candle making or even help with collecting honey. You can even create your own original packaging for your honey to take home as souvenir here.
Ishizuka Bee Garden
1 Otakamaruichiban-Kōya, Marumori-machi, Igu-gun, Miyagi
Indigo dyeing with a hermit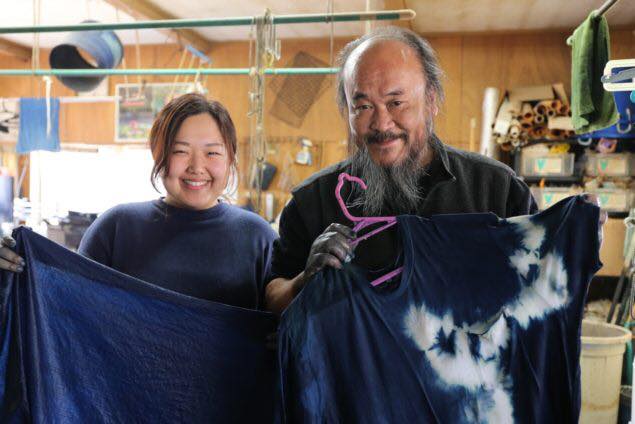 Try your hand out at the Japanese traditional technique of indigo dying. Japanese indigo, known as 'Ai' is an original shade of blue created in Japan. Why not take home a completely unique item? The deepness of the colour, patterns and the overall design of the towel or handkerchief you'll dye will be completely up to you.
Indigo dyeing studio Yafu
26-1 Kamidakihigashi, Marumori-machi, Igu-gun, Miyagi
Sleepover at a Japanese high school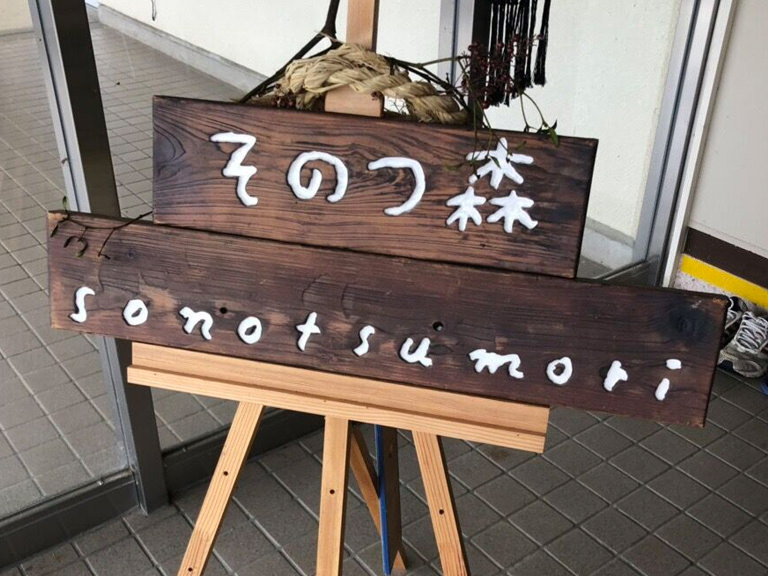 A closed down high school in town was renovated to create the accommodation facility, Sonotsu-mori. It is a free-range style accommodation where guests bring in their own food and cook for themselves or host dinner parties. There is a Hinoki (Japanese cypress) bath which will certainly help you relax too. During the week the facilities are used for a daytime aged care service so staying here is limited to weekends.
Sonotsu-mori
73 Wada Hippo, Marumori, Igu-gun, Miyagi
Cycle around Marumori town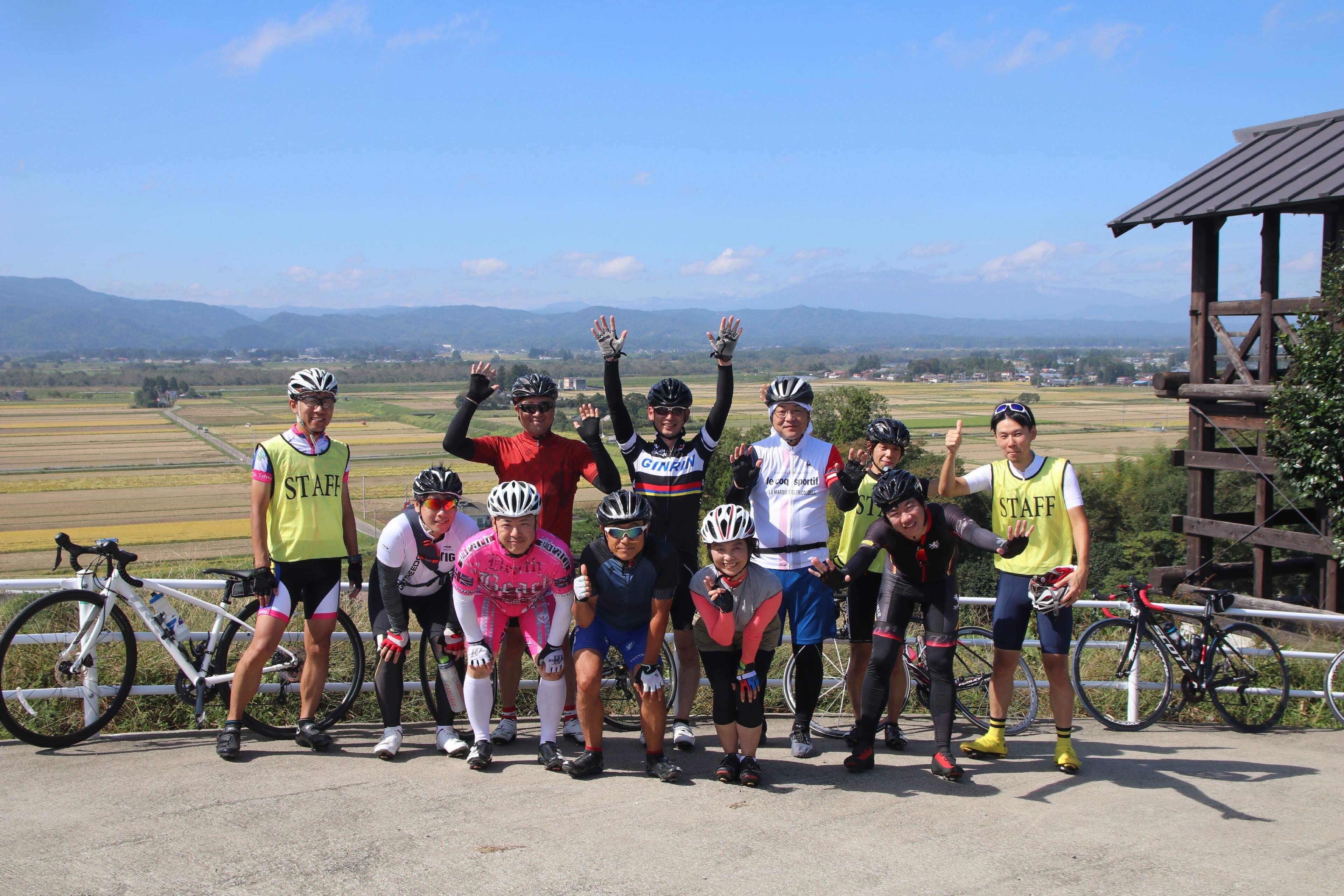 Marumori is a fantastic location for cyclists. There are local guides who will take you around to their most favourite places. There's even a chiropractic doctor who acts as a guide, and you will start the cycling tour with a light workout to warm up and will take you on a health-conscious tour of the town.
Contact Us: info@gm7.jp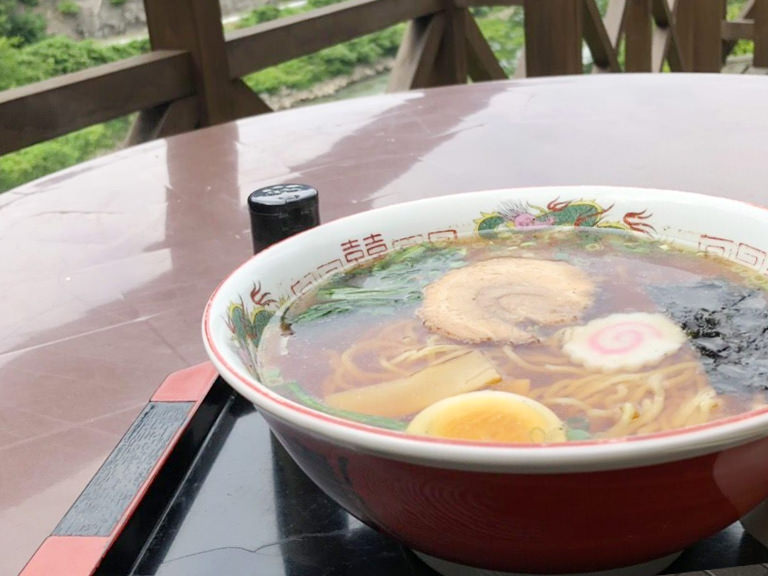 Ramen is one of the most famous Japanese foods, and you can certainly enjoy ramen in Marumori as well. Here, however, you will get to sit out on the terrace and have your ramen with a side of a gorgeous view of the mountains and rivers of Marumori. With request, you can also experience the Wadaiko workshop here or even borrow the space for a nap!
Tengu no Miya Industrial Museum
34-13 Takinokami, Marumori-machi, Igu-gun, Miyagi
Try Marumori's unique vegetables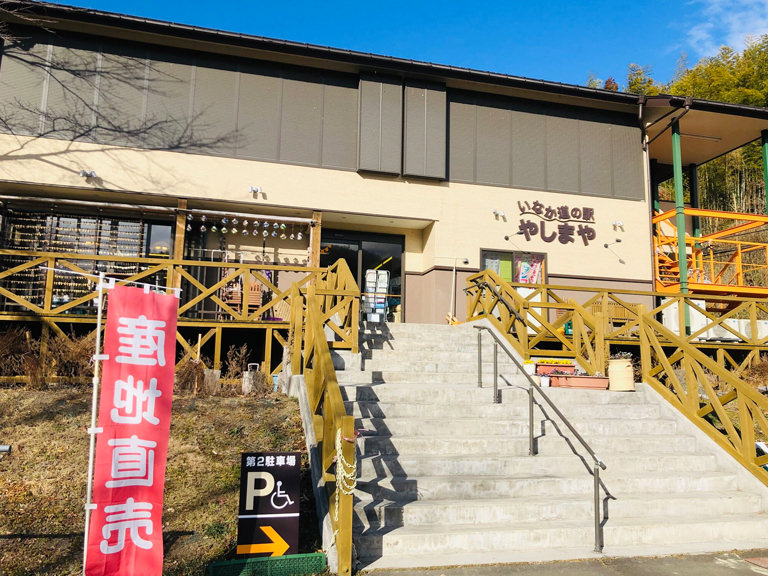 The town of Marumori is famous of a few unique vegetables. These are; dried persimmons, bamboo shoots and a delicacy made from a daikon-radish known as 'Heso-Daikon'. This translates to 'belly daikon' and the name comes from the fact that it is made by drying the daikon with a hole in the middle, like a belly button. You can try these out at restaurants or participate in harvesting and processing them. Stop by the country roadside station, Yashimaya, perhaps while cycling the town.
Country Roadside Station, Yashimaya
62-1 Numa-Kōya, Marumori-machi, Igu-gun, Miyagi
Hütte momo: a healing hillside inn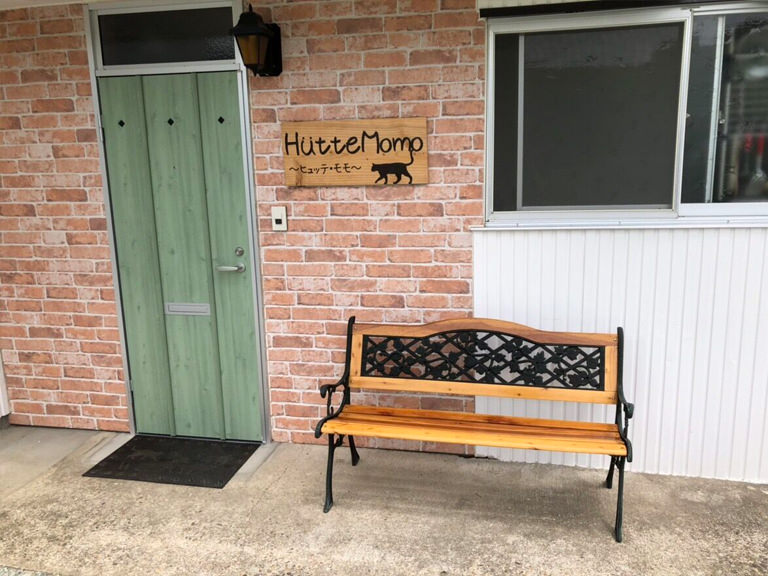 Hütte momo is a gorgeous little hillside inn that will have you forgetting the flow of time. A kind, elderly woman will make you delicious Swiss food and cheese fondu to help you take a load off and relax. Why not slow down and enjoy being in a space unlike any other?
Hütte momo
51 Sanonishishimo-Ōuchi, Marumori-machi, Igu-gun, Miyagi
The springless hot spring inn
This traditional Japanese style ryokan inn was once a hot spring inn, however due to the East Japan Earthquake in 2011, they have not been able to access the hot spring. However, they decided to keep going and find other ways to bring joy to its guests. You can sample 'Aoba Tofu' which comes from a famous tofu-store here. They will also help you go for a site visit at the tofu store too.
Seiunkaku
73 Aobanishi-Ōuchi, Marumori-machi, Igu-gun, Miyagi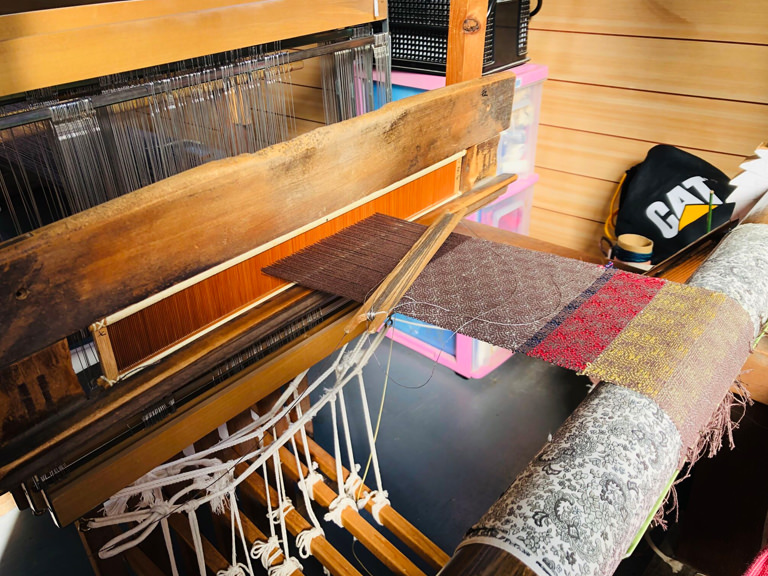 Spend some time with a female artisan who is passionate about keeping Marumori's sericulture industry and learn how to create silk with silkworms. You can also try out weaving the silk on a machine or create your own original amulet with her guidance.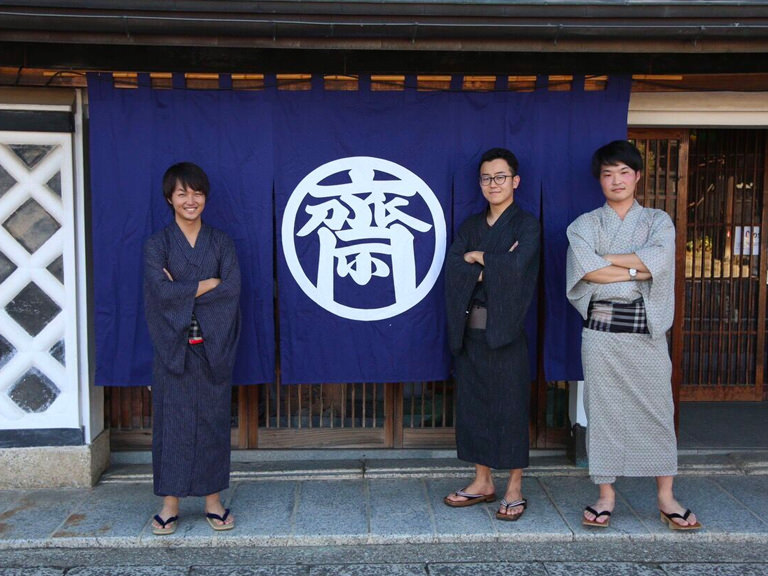 Sari-yashiki is an icon of Marumori town. It is a truly picturesque traditional Japanese mansion with the atmosphere of the days past. Here you can have your picture taken by a professional cameraman, and not only that, you can do the photoshoot whilst wearing a kimono! You can take the photos home with you straight after and use it as you wish.
Contact Us: info@gm7.jp
COMMENTS