Osaka: The Vibrant City of Old and New
The world famous Osaka is the capital of west Japan; a trade and cultural hub that offers a completely different experience to that of Tokyo city. Located in the Kansai region of Japan, Osaka is the second largest metropolitan area in Japan.
You could say that Osaka is the downtown of Japan – it is, in fact in the centre of mainland Japan. Osaka has that very charming, exciting, modern yet comfortable vibe that you would expect most downtown locations to have.
Osaka is a place where you will find yourself getting lost amongst brightly lit neon billboards, enticing aromas of fried food and very friendly local people.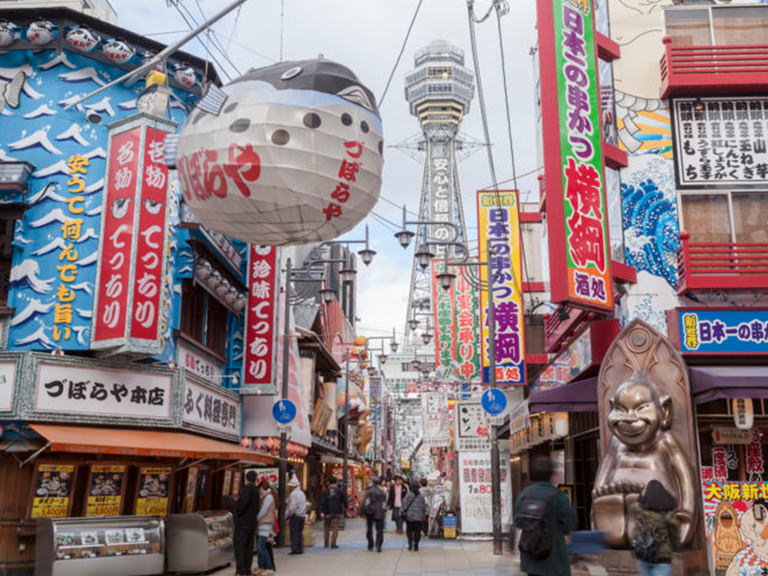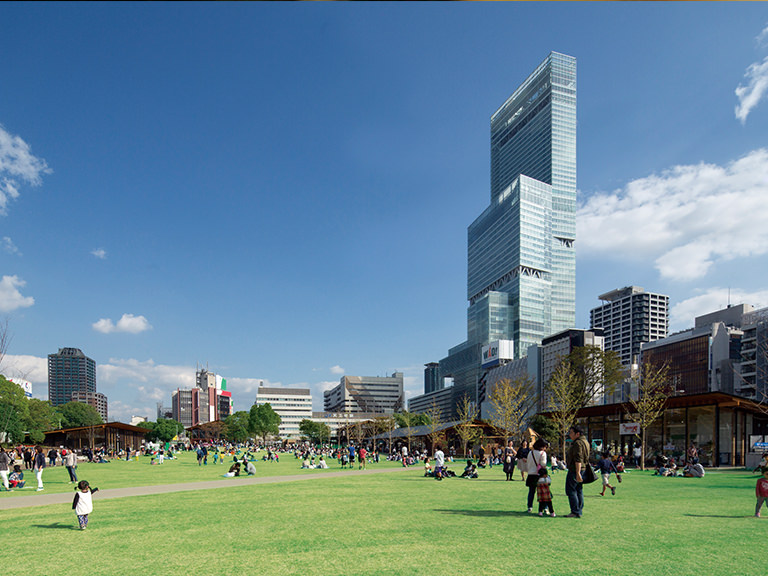 Being so close to ancient cities like Nara and Kyoto, Osaka saw a lot of action and was a major part of historic events throughout the lengthy history of Japan. As far as recorded history goes, the Osaka, formerly known as Naniwa, was the very first capital city of Japan in history.
The thing that symbolises the prominence of Osaka in history is the Osaka Castle, which is located just outside of the city centre. This castle was built in the 16th century by Hideyoshi Toyotomi, a great lord of the west at the time. Visitors can go into the castle and see Osaka from above, just as the ancient lord of Osaka watched over his city back in the day.
The people of Tokyo would describe the people of Osaka as charming, funny and vibrant. The streets of Osaka are always bustling with visitors and local alike. Not only that, but most places are decorated with brightly coloured signage and decorations, with talkative shop keepers who love a chat and even a little haggling when appropriate.
There are many different types of shopping districts in Osaka; there is the Doguyasuji Shopping Street, which specialises in crockery and dinnerware that will excite any passionate cook. There's also America-mura or American Village, where you'll find rare and unique vintage clothing and quirky cafes. In the city centre, you will find massive shopping malls stocked with all of your favourite brand names and more.
Osaka has its own unique food culture, which come from the innovative minds of its people. Both instant noodles and sushi train was invented in Osaka, but that's not all there is to Osaka's food. There are many tasty deep-fried and greasy delicacies that originated in Osaka; a truly unique food journey awaits here.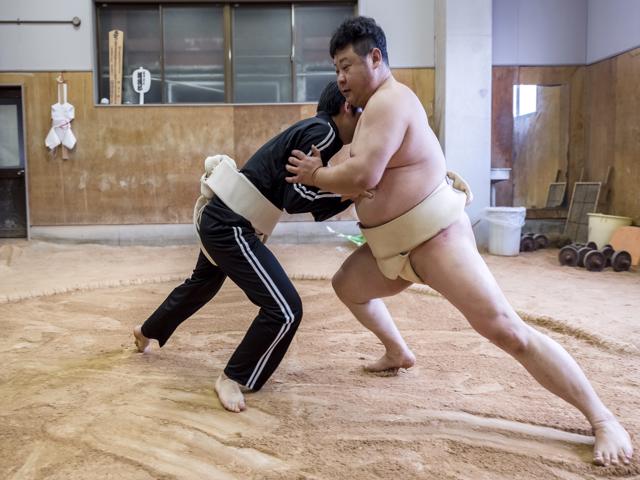 Osaka city as a whole is a one big entertainment district. In the evenings, you can expect to experience a fantastic nightlife at the any of its charming izakaya's and bars – where you'll indulge in delicious sake and local food. During the day there's an aquarium, plenty of temples and shrines, Sumo trial, plus interesting architecture like the Abeno Harukas, Japan's tallest building where you can enjoy the view from 300 metres above ground.
If you step a little bit outside of the city centre, you'll find yourself in places like Shin-sekai, means "New World", where the time seems to flow differently and the town definitely has a nostalgic vibe to it. You'll find delicious local foods and unique retro scenery in this area, which will give you a clue into what Osaka was like 50 or so years ago.
A visit to Osaka will have you travelling through different moments of history, culture and subculture as well as incredible city and townscapes.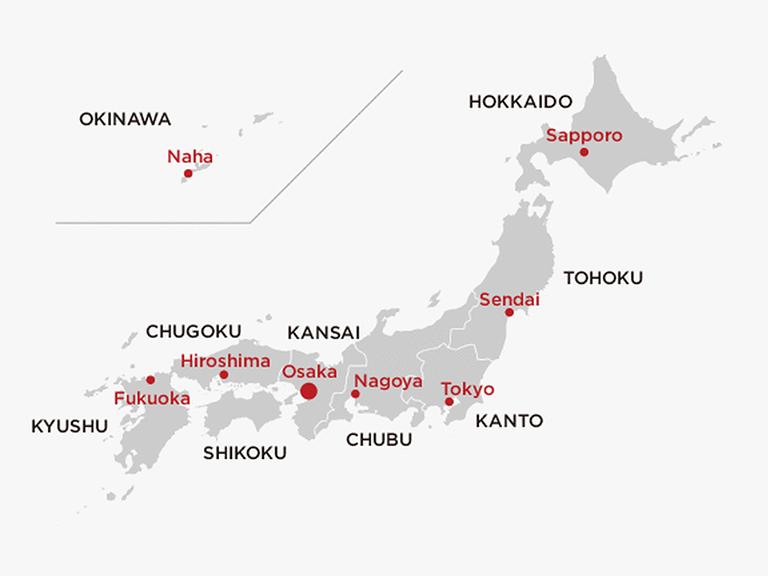 Osaka is located in the belly of mainland Japan and is also in the middle of all twelve locations hosting the Rugby World Cup. Osaka has two airports, the Itami airport and the Kansai International Airport, also known as KIX, which connects to Sydney, Gold Coast and Cairns via direct flights. You have the option to fly in to Osaka from other cities in Japan or get a bullet train: From Tokyo it's only two and a half hours to Osaka.
Osaka has great access to other cities in west Japan. To the historic cities of Nara and Kyoto are approximately an hour on the train, so you can set up camp in Osaka and take day trips out. Hiroshima is also an hour from Osaka on the bullet train.
For Rugby World Cup, Osaka will be hosting games for Argentina, Tonga, Italy and the United States, but it is also very close to Kobe city, which will be hosting England, Scotland and Ireland. Even for the games held in Kyushu, Osaka is on the way down from Tokyo, so it's a must-visit pitstop during your world cup tour of Japan.
It is said that Osaka is the biggest rugby city in Japan and it has a very long history with rugby as well. The Rugby World Cup will be held at the Hanazono Rugby Stadium. The stadium was built in 1929 and it has the most history out of any other locations, and is the most famous rugby stadium in Japan. The Hanazono Rugby Stadium was largely renovated in recent years, so it is going to be a fantastic location to watch the game from.
Just 7 minutes on the train from the station closest to the stadium is the Hiraoka Shrine. During Rugby World Cup, on the 14th and the 15th of October, the shrine will put on the Shugo-sai Autumn Festival.
The Hiraoka Shrine is said to have been founded even before Japan's first emperor took his place. The shrine is famous for a tree grove made of 500 plum trees – a truly gorgeous sight to see during spring time. The shrine puts on many seasonal events throughout the whole year including the Shugo-sai event.
The Shugo-sai Autumn Festival is a harvest celebration held in the middle of Japanese autumn. The local men and women gather to carry out 23, large and beautifully adorned floats through the town and to the shrine. The floats are called Futon-daiko, and they are drum stands made of futon mattresses, and drummers play the Japanese taiko drums on top of them in the afternoons.
The festival brings out everyone in the local and surrounding area to celebrate and be merry with some festival food, traditional music and interacting with their community.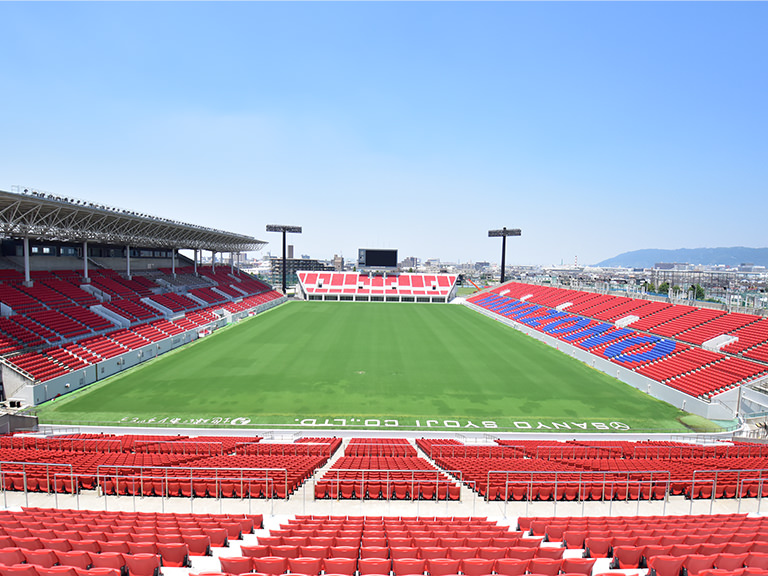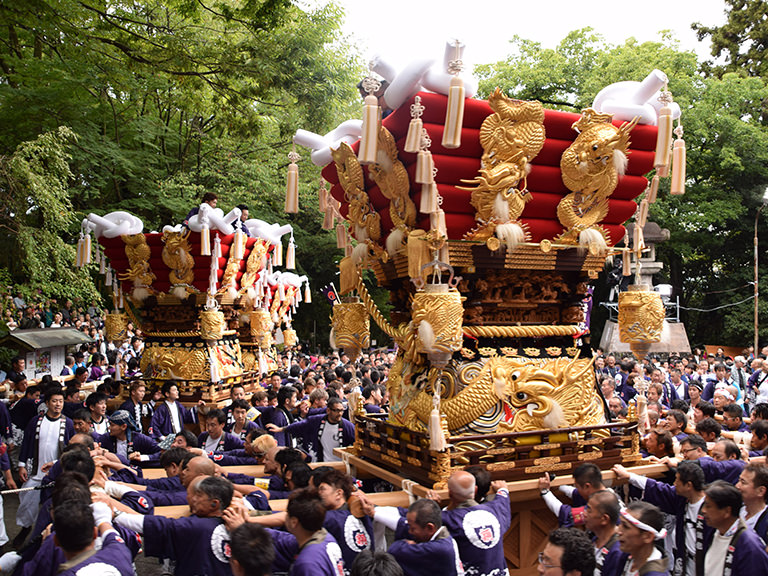 The best ways to enjoy Osaka
Osaka may be the second largest city in Japan, but it has a very downtown, casual and relaxed atmosphere. On top of that, there's plenty of nature, historic sights and cultural experiences that awaits you.
Osaka is often referred to as the city of water, with many canals and waterways flowing through it. A very special way of seeing the city is from aboard a boat; especially in the evenings when the bridges and riverside areas are lit up with gorgeous lights.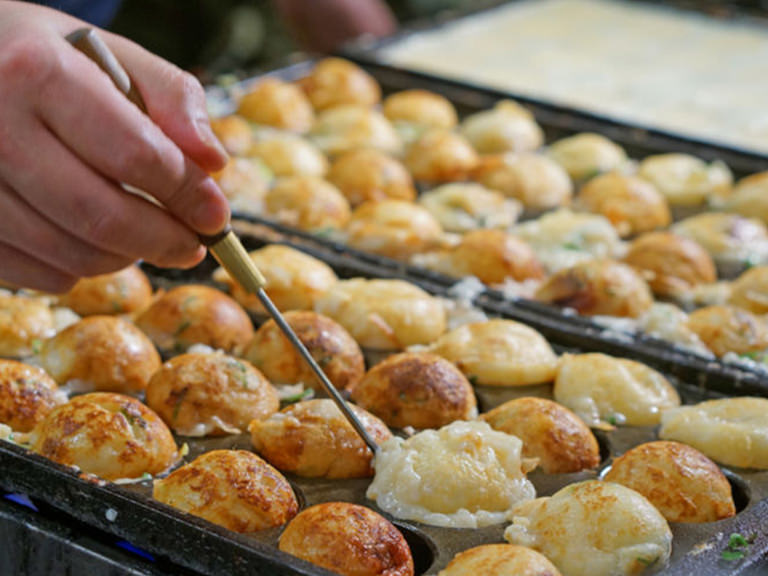 If you ask any Japanese person what food they think of when they think of Osaka, they will say 'Takoyaki'. It's a savoury flour based balls with an octopus in its core – like the Italian arancini ball minus the cheese and the pasta. Though you can find Takoyaki in any city of Japan, it originated in Osaka so you must try it while there. In the city centre of Osaka you'll find streets lined door to door with Takoyaki joints. There you'll get to watch experienced Takoyaki chefs cook it fresh right in front of your eyes.
Much like Takoyaki, Okonomiyaki is a popular dish world wide and a must-try when in Osaka. Okonomiyaki is a savoury pancake packed with condiments, cabbage and a protein of your choice. Each restaurant tends add their own flair and style to it, so be sure to try a few different restaurants.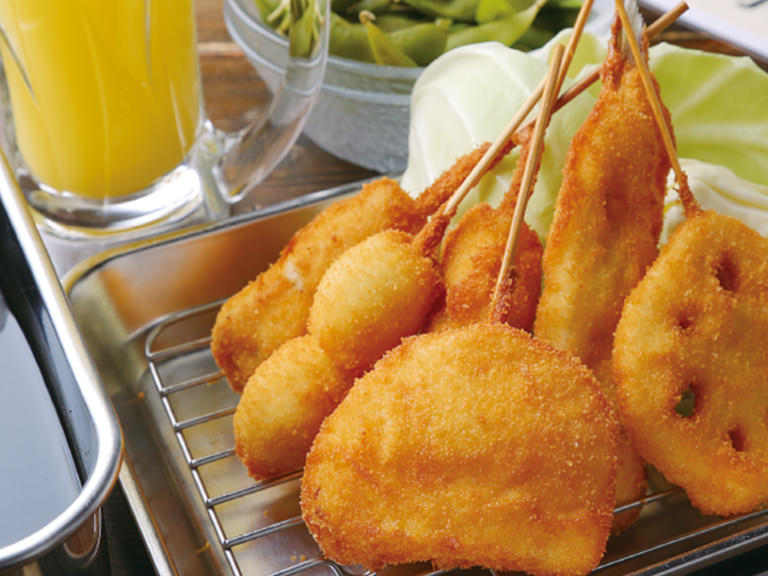 Fried pork cutlet on a stick is known as Kushi-katsu in Japan, and this is another one of Osaka's popular local food. You can find Kushi-katsu on the menu at most Japanese restaurants and izakayas in Osaka, and they will fry it fresh and serve it hot for you upon order. This is one food item that the Japanese will not miss out on whilst visiting Osaka.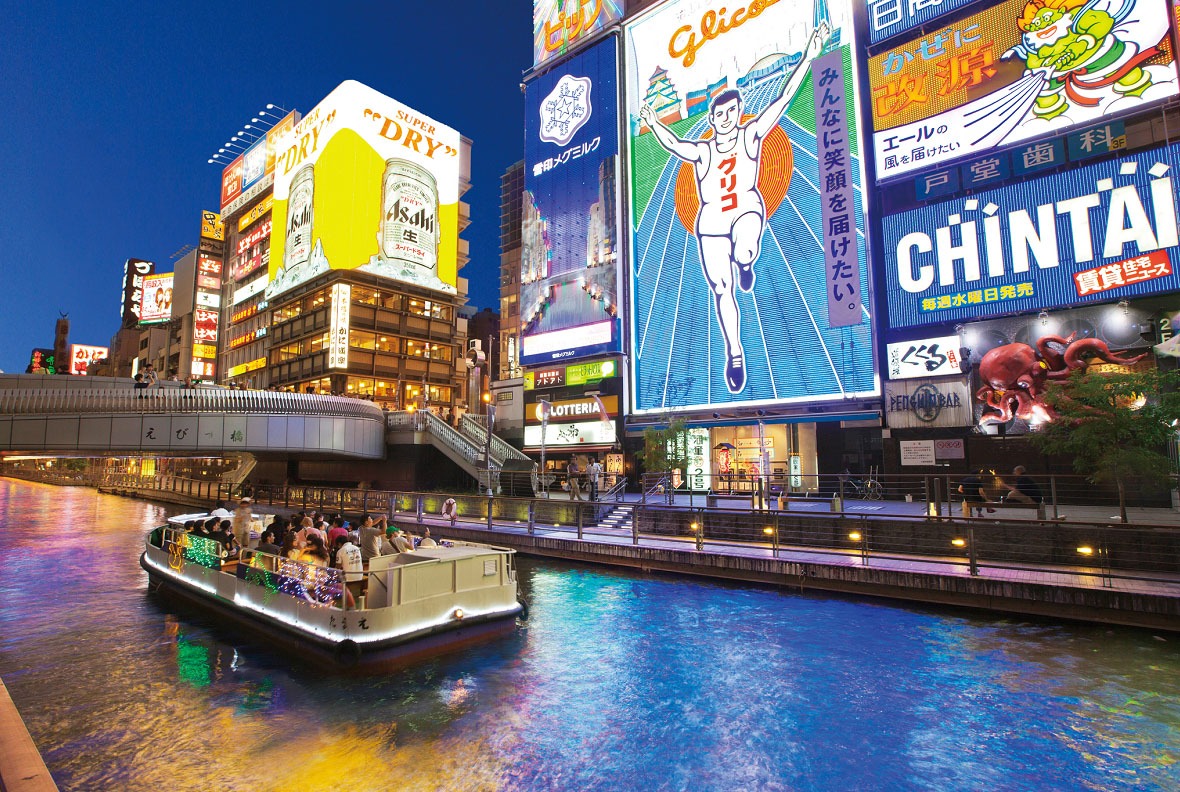 The Namba area of Osaka city is where all the fun, nightlife in Osaka. There you will find Japanese style pubs, where you drink standing and you can dive into their vast selection of beers, Sakes, Japanese cocktails and whiskies.
Osaka city has plenty of western style pubs, themed bars, izakayas and night clubs so you will have plenty of options to kick on after watching the game.
Though Osaka is a city, it is also very close to the ocean as well as mountains. You have many ways to participate in physically active experiences, from cycling and running tours, to going to the ocean to do some stand-up paddle boarding.
COMMENTS