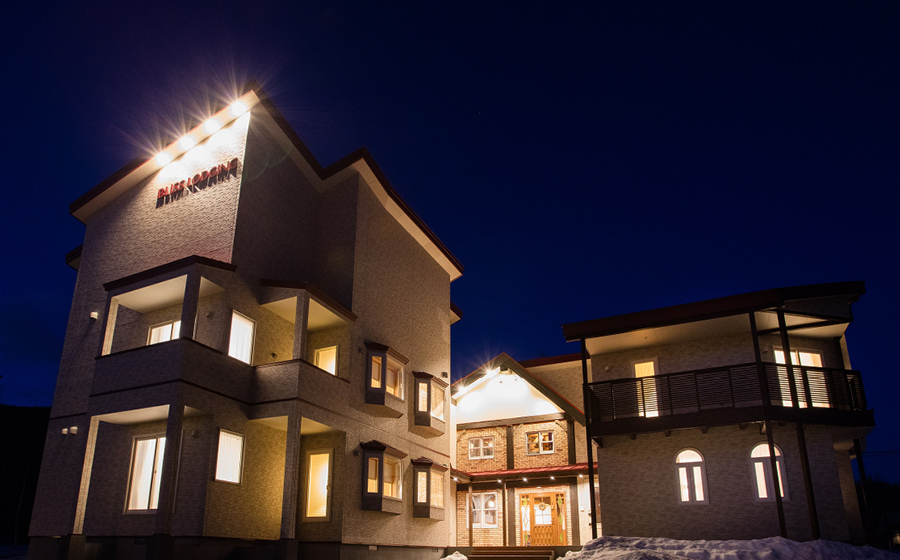 If you're looking for a resort that offers pristine slopes and serene hot-springs that caters for all; for the grand adventurers, or those preferring to bask in the peaceful, placid way of life, look no further than Bliss Lodging.
Bliss Lodging is located on Japan's northern island of Hokkaido, a 15-minute walk from the town of Niseko, and it's a beautiful destination for all outdoor travellers. Bliss Lodging can be found between two ski slopes: the Niseko Grand Hirafu – known as the largest resort in Niseko – it offers a range of diverse courses, and a captivating view of the active Mount Yōtei volcano, and Hanazono Resort – which is distinctive for its family-friendly appeal and is an unmissable powdery delight.
After a day out on the slopes, you can unwind at Bar Lounge – a rustic, relaxed room with a natural interior to make you feel like you've found a cosy mountainous cabin. The resort staff organise activities so tourists can meet new people and learn about the culture of Japan.
Bliss Lodging includes a courtesy pick-up service from JR Kutchan Station at the Hirafu Welcome Centre to ensure your stay is convenient and memorable.
76-90 Yamada, Kutchan, Abuta, Hokkaido
Phone: +81-136-55-5248
info@bliss-lodging.com
http://www.bliss-lodging.com