THE WINTER MYSTIQUE OF GEIBIKEI GORGE AND HIRAIZUMI
Discovering Iwate's World Heritage-listed Buddhist sites, and one of Japan's 100 famous landscapes
GEIBIKEI GORGE
Winter cruises on the Satetsu River through Geibikei Gorge depart throughout the day from December to February, and can be complemented perfectly with a lunchtime banquet. Served aboard a traditional "kotatsu-bune" barge with a heater underneath the tabletop, the delicious meal includes a hot pot of chicken and local vegetables in a miso broth, together with hot local sake.
The roof of the barge is clear, providing an excellent view of the monochromatic winter landscape of the gorge. A wilderness area that was traditionally unknown to all but a few local loggers and villagers, it is said that this was once the hideout of surviving warriors from the Northern Fujiwara clan, who made a living collecting ironsand there.
Officially included among Japan's 100 famous landscapes, the towering limestone cliffs of Geibikei Gorge wend their way along the path of the river for some 2 km, and the return journey features plenty of memorable stopping points, including a cliff face sculpted by natural forces into the shape of a lion's nose.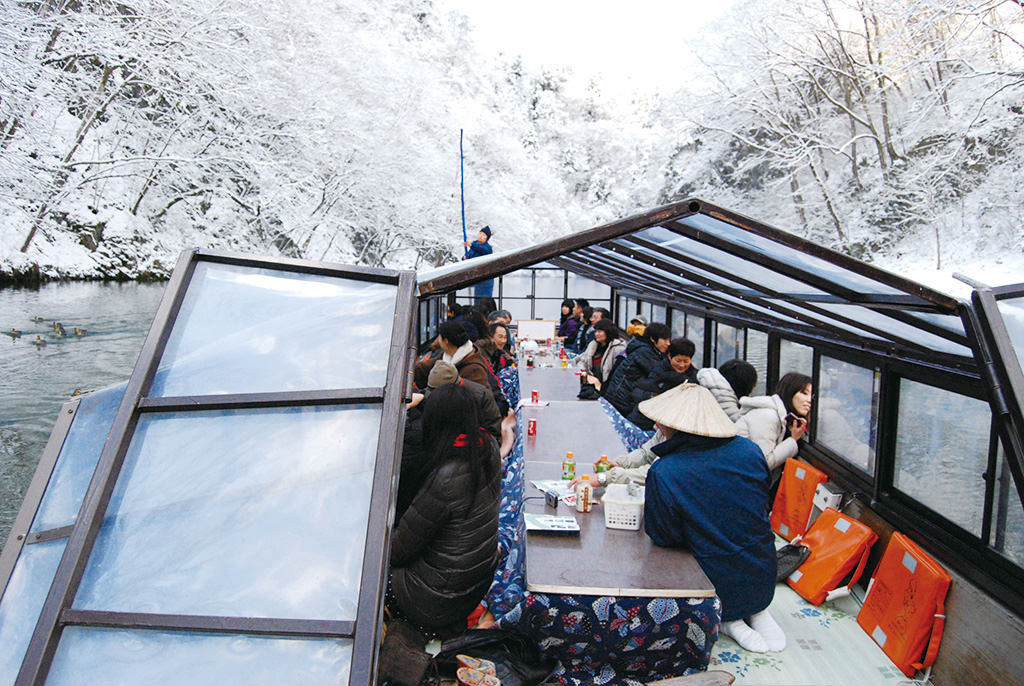 HIRAIZUMI
Before they were forced to flee by shogun Minamoto no Yoritomo in 1189, the Northern Fujiwara controlled a large swathe of the Tohoku region centred on Iwate. Prospering from trade in gold, livestock and luxury goods, the clan built up a powerful kingdom that rivalled Japan's ancient rulers in Kyoto. The stronghold of their domain was Hiraizumi, now a farming town on a fertile plain to the west of Geibikei Gorge, and the gold-encrusted Pure Land Buddhist temples constructed during their reign are now World Heritage-listed.
The leaders of the Northern Fujiwara now lie at peace in the mausoleum of Chuson-ji Temple in Hiraizumi. Decorated with gold leaf and mother-of-pearl, it is known as the Golden Hall (Konjikido), and is one of the must-see highlights of the five World Heritage-listed sites around the town.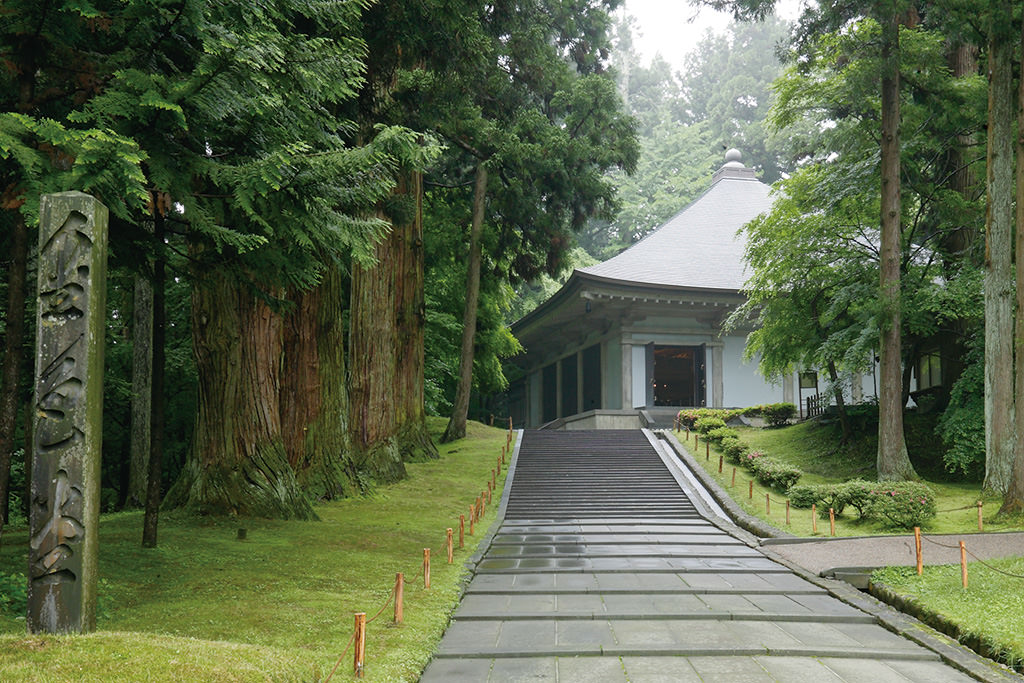 TRIP NOTES
The gateway to Hiraizumi and Geibikei Gorge is Ichinoseki, a city in the south west of Iwate. Connected to Tokyo in around 2.5 hours by the Tohoku Shinkansen bullet train, buses departing from Ichinoseki Station provide convenient access to each destination in 30 to 40 minutes.
LEARN MORE
Geibikei Gorge: www.japan-iwate.info/app/location_detail.php?lid=119
Chuson-ji Temple: www.japan-iwate.info/app/location_detail.php?lid=1
---
APPI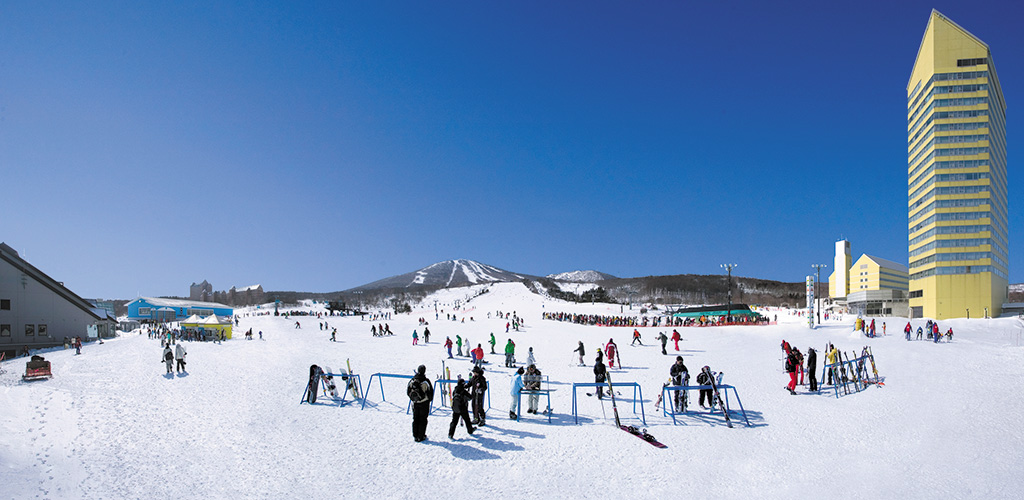 Three stylish, modern hotels lie at the heart of this all-season outdoor playground among the rugged peaks of Towada-Hachimantai National Park, which turns into one of Japan's biggest and best snow resorts in winter. With plenty of great snow activities and day tours to enjoy in addition to its expansive variety of runs, Appi is an impressive destination for a snow holiday in Iwate.
HACHIMANTAI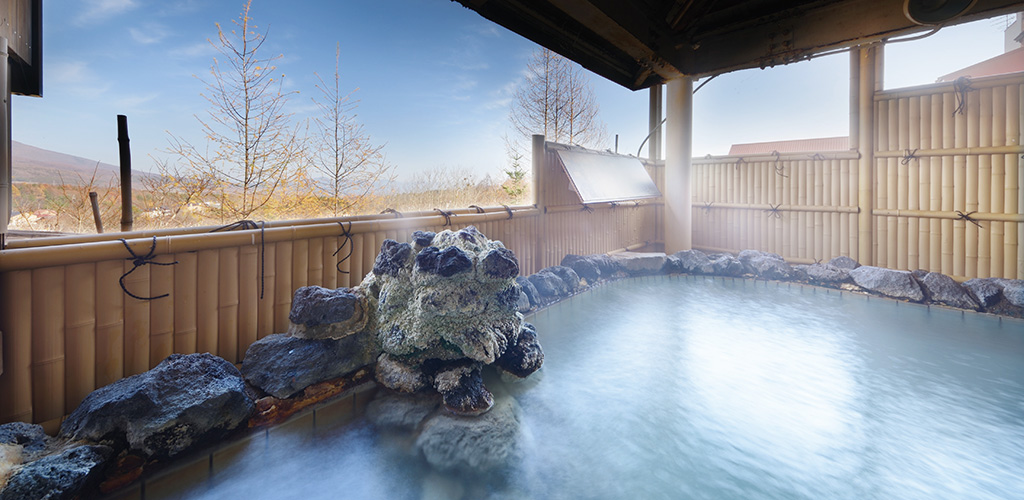 The centrepiece of the Hachimantai City area is the colourful Hachimantai volcanic plateau, a magnet for lovers of the great outdoors, hot springs and the region's local cuisine. Sitting high up at an altitude of 1,613 m, it is inundated with huge amounts of powder snow throughout the winter, and dominating the Hachimantai skyline is the 2,038 m Mt Iwate, the highest peak in the prefecture.
MORIOKA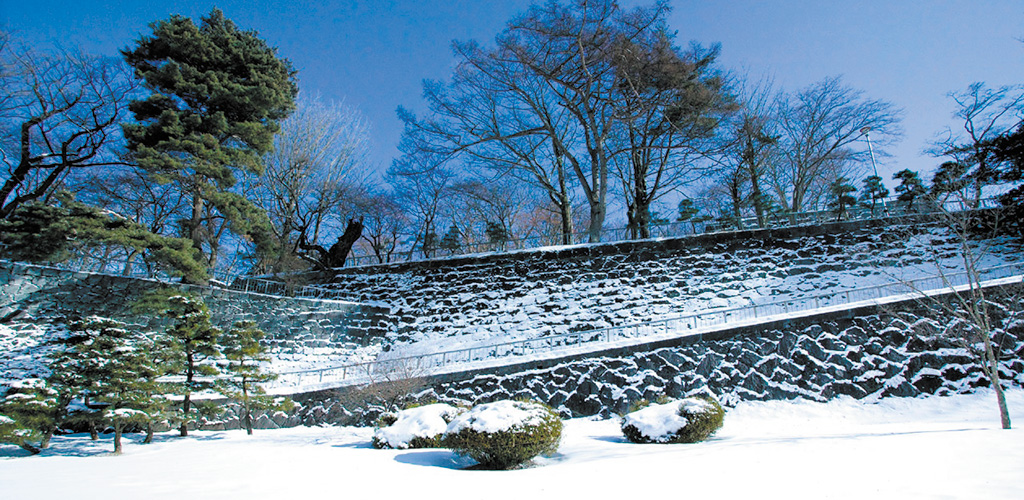 Dwarfed by Mt Iwate on the horizon, the castle ruins and beautiful heritage buildings around Morioka's central business district reflect its long history as Iwate's capital. The city is also a centre of local art, craft, and cuisine, and one of its biggest winter highlights is the famous Yuki Akari candle and lantern display around the ruins of Morioka Castle in Iwate Park.
SHIZUKUISHI,AMIHARI & IWATE KOGEN SKI AREAS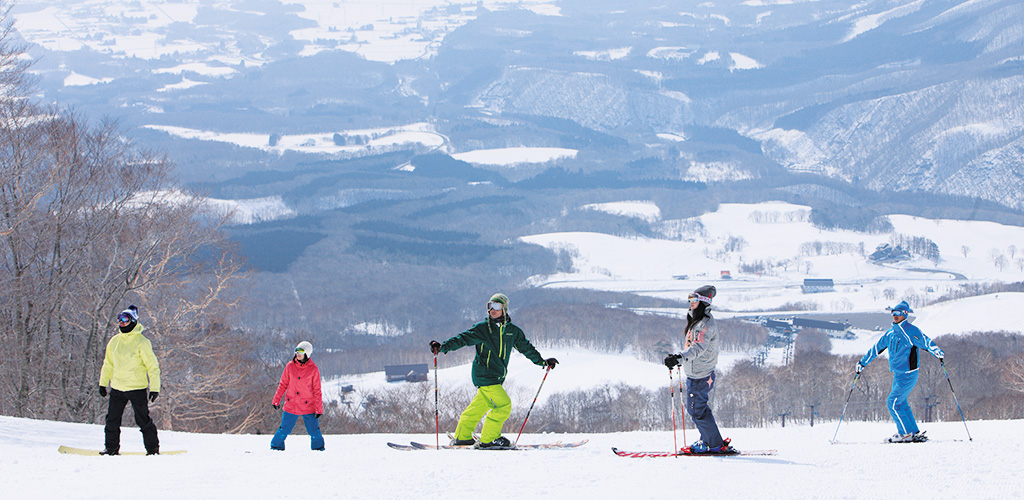 Although they're a supporting cast to Appi by comparison of size, the Shizukuishi, Amihari and Iwate Kogen ski resort areas are no lightweights when it comes to powder snow, scenic runs and facilities geared to support everyone from pros to young kids just learning to ski. Conveniently located within an hour of Morioka, they are also a great day trip for visitors based in the city.
GEIBIKEI GORGE & HIRAIZUMI
Rich natural colours and fascinating cultural heritage make these destinations some of Iwate's most popular. Both are conveniently accessible by rail and bus, and Chuson-ji Temple and Motsu-ji Temple, two of Hiraizumi's World Heritage-listed Buddhist sites, beautifully represent the different flavour and artistic splendour of the Pure Land Buddhist culture which thrived in the region some 1,000 years ago.
KOIWAI FARM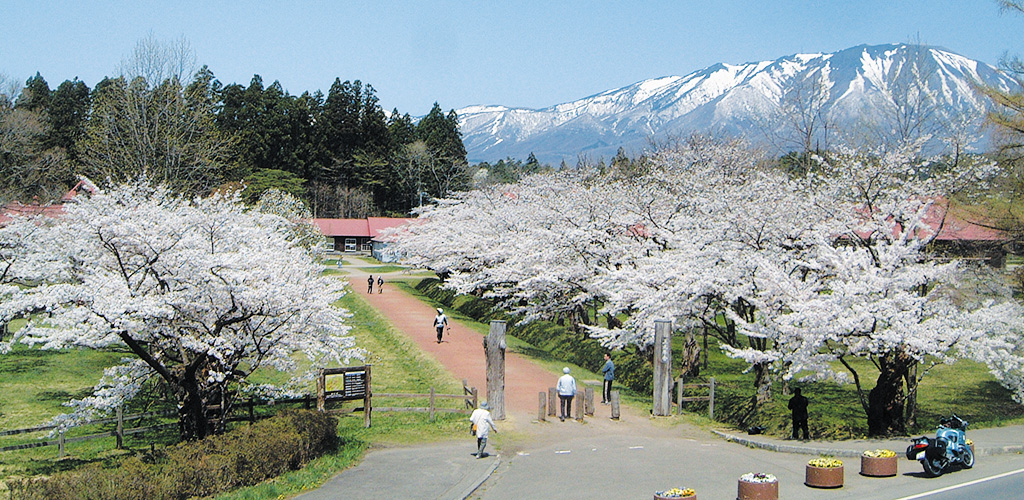 Koiwai Farm transplanted European dairy farming culture into late 19th century Japan, and has become one of the country's most renowned dairy brands. A fun day out with plenty of activities for young and old, its restaurants are an excellent choice for sampling the best of Iwate's local produce, and its winter event line-up includes the popular Iwate Snow Festival in early February.