Where the polar bears play, and the skiers stay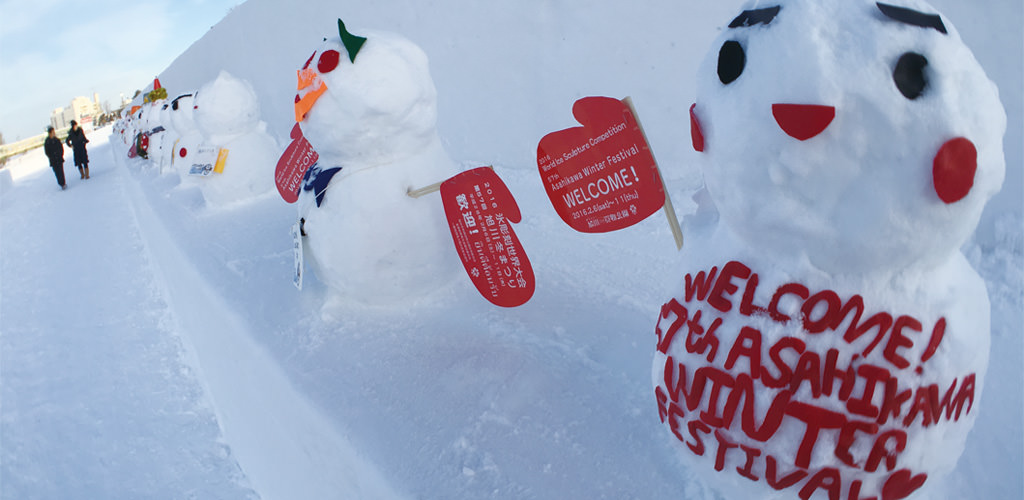 Mid-winter in Asahikawa, Hokkaido's second-largest city, is a time of diamond dust sparkling in the morning sun, and giant snow sculptures lighting up the night with luminescent colour.
The city's average daytime temperature during February is a frosty -2.1 degrees, making it possible to create gargantuan sculptures for its Asahikawa Winter Festival.
In 1994, a near life-sized replica of Hwaseong Fortress in Korea was created for the festival, setting the Guinness World Record for the world's largest snow sculpture. Projection mapping and beautiful lighting brings the sculptures to life, sending close to one million visitors each year reaching for their cameras.
Festival activities including snow sculpture building, tubing, live snow stage events and a terrain park, and it is a fun place for all ages to hang out day or night, and enjoy the magic of Asahikawa in winter.
This is one of the best times of year to visit the city's Asahiyama Zoo, when polar bears, penguins, and endangered Amur leopards can be seen up close playing the snow, and making a splash in the viewing tanks of this pioneering zoo. Asahiyama Zoo re-creates the natural habitats of an astonishing variety of species, and uses feeding techniques that cultivate their natural instincts.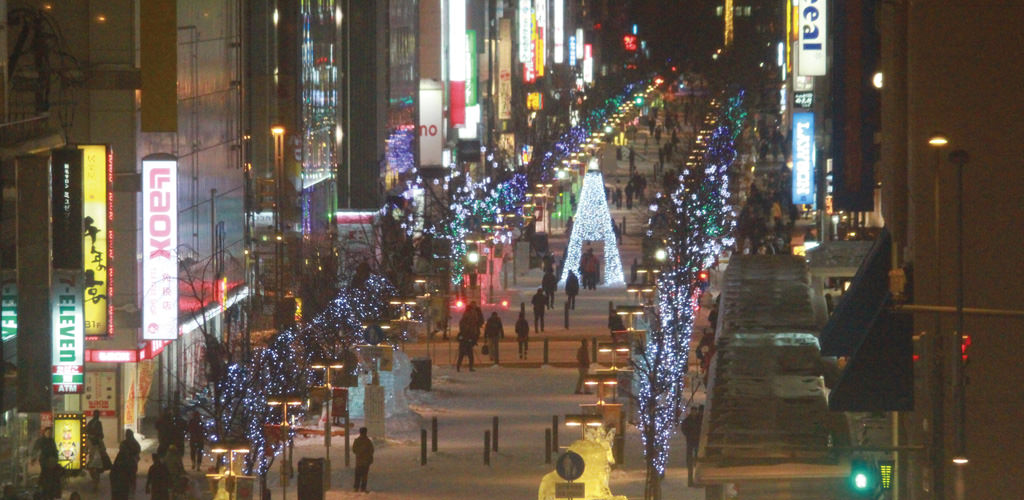 When your own feeding time strikes in the extreme winter of Hokkaido, Asahikawa is one of the best places to be. Its Sanroku-gai district is packed with restaurants and bars, many serving the local specialty of Asahikawa Ramen. With a rich, umami-drenched flavour, one of its secrets is a 'double soup' broth, using pork bone and seafood-based dashi stock.
The range of winter attractions in Asahikawa makes it a great base for exploring the surrounding Hokkaido Powder Belt – start with the resort of Kamui Ski Links, just 30 minutes away…
Travelling times to Asahikawa
Asahikawa Airport: 40 min (bus)
Domestic flight times to Asahikawa Airport
Tokyo: 1 hr 35 min; Nagoya: 1 hr 45 min
Further Information
www.city.asahikawa.hokkaido.jp/kankou/index.html