Island-hopping around Okinawa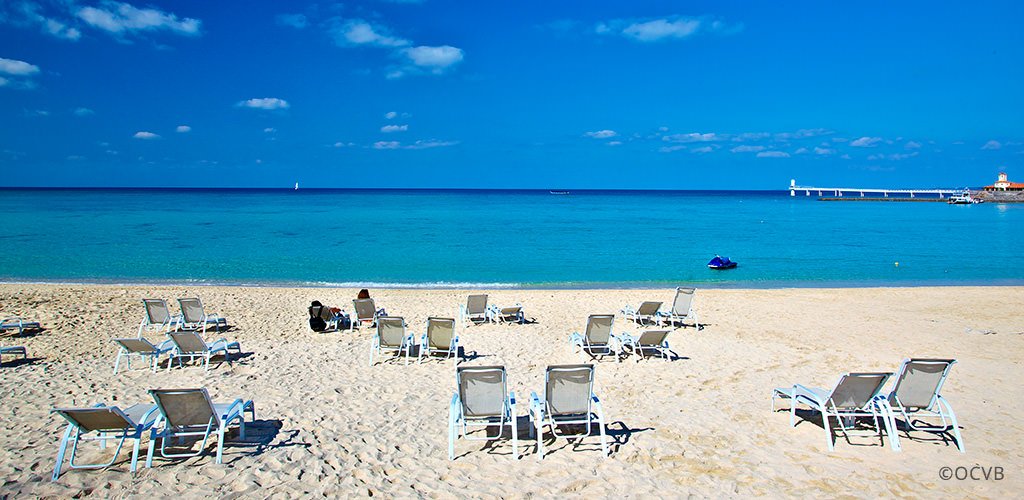 Subtropical Okinawa is traditionally known as the Ryukyu Islands, and enjoys the best of Japan's most amazing beaches. What helps seal the deal for international visitors is the fascinating native culture of the Ryukyus, which sets them apart from other beach resort destinations in the region with unique cuisine, architecture, art, craft, music and other charms.
Rent a car if you're going to be doing much more than visiting Shuri Castle and the other World Heritage-listed sites clustered together in Naha, Okinawa's capital. Nearby Naha Airport is the domestic gateway to Okinawa from mainland Japan, and international flights connect it directly with Taiwan, China and Okinawa's other Asian neighbours.
Naha lies in the southern, more densely populated region of Okinawa-hontō, Okinawa's main island. Drive north and you'll find major beach resort destinations like Manza and Nago, as well as the enormous Churaumi Aquarium, with whale sharks swimming around in its Kuroshio Sea Tank.
Along the way, you'll encounter a number of beautiful, laid-back coastal villages like Yomitan and Onna, which are famous as centres of Ryukyuan pottery. These are also good places to experience the magic of Okinawa's coral reefs in a relaxed, family-friendly environment. Colourful coral and marine life can easily be enjoyed with a simple mask and snorkel set, just off the beach.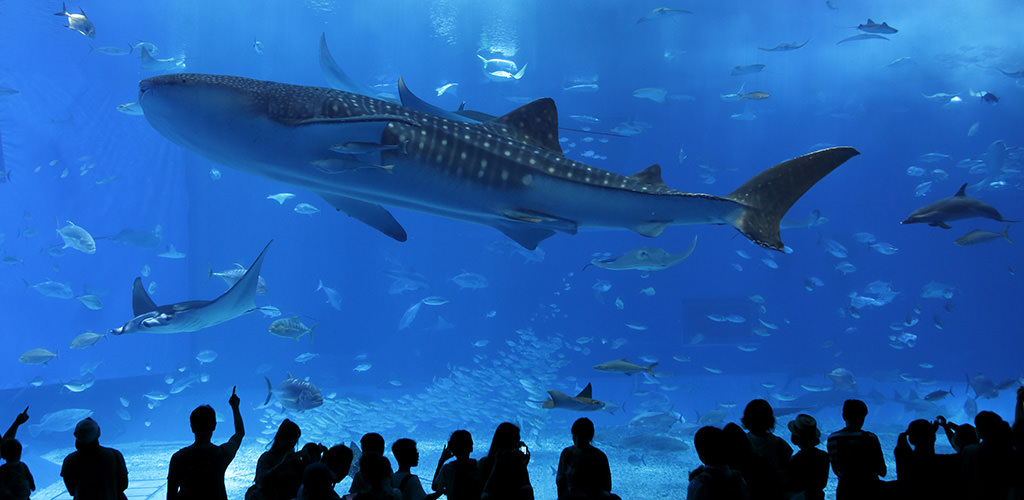 To go a bit deeper, take a flight or ferry from Naha to one of the other 160 islands that make up Okinawa Prefecture. Located in the Yaeyama Archipelago in the deep south, Ishigaki is a major port of call among the outer islands of Okinawa, popular for its friendly atmosphere and pristine subtropical environment. Just next door is Taketomi, a small and welcoming island which famously provides water buffalo carriage tours through its lovely traditional village, with brilliant red roofs, Shisa guardian statues and coral walls.
Okinawa's National Parks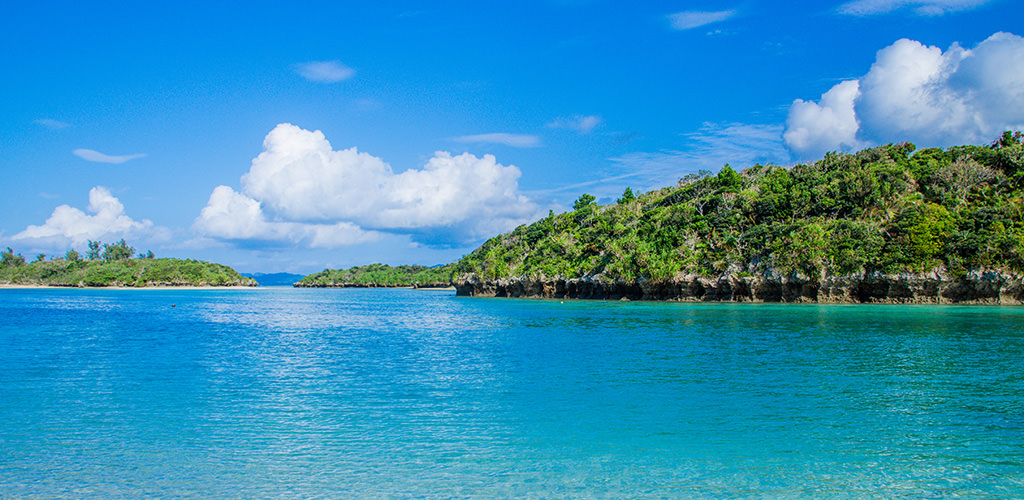 Okinawa has two stunning national parks: the Kerama Islands National Park, and Iriomote-Ishigaki National Park. A cluster of 30 islands some 20 km to the west of Okinawa's main island, underwater visibility around the Kerama Islands is especially clear, and they are a rewarding, readily accessible dive spot. Located much further south in the Yaeyama Archipelago, enchanting Iriomote-Ishigaki National Park is home to the incredibly biodiverse Sekisei-shōko lagoon, spanning some 20 km from east to west, and the dense, primordial jungles of Iriomote Island – an outdoor lover's paradise.
---
Japan's three great hot springs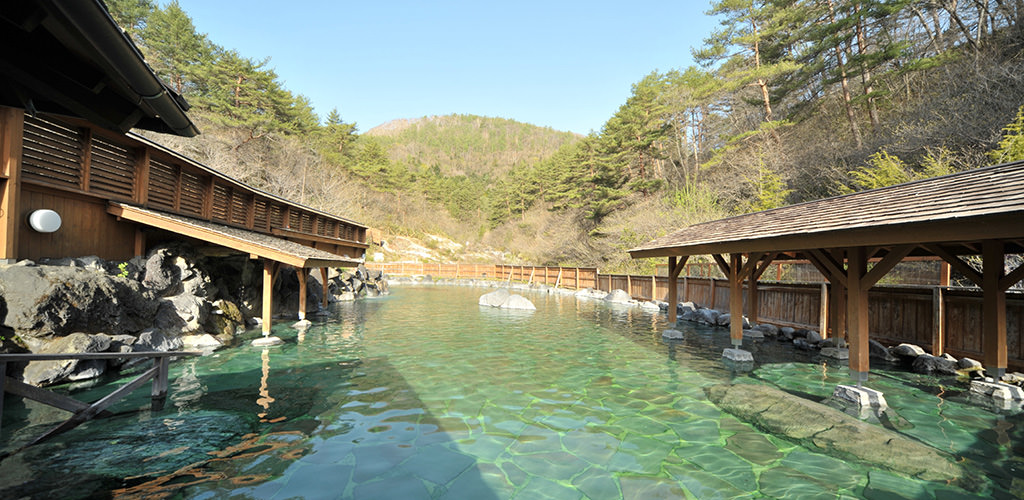 When a rebellion during 1467 escalated into a decade of war and strife, monk Banri Shuku fled Kyoto for the mountains. Even after he returned, he was never to forget the beauty and healing power of three hot springs, which he crowned in his travelogue poetry as the finest in the land: Kusatsu Onsen, Gero Onsen and Arima Onsen.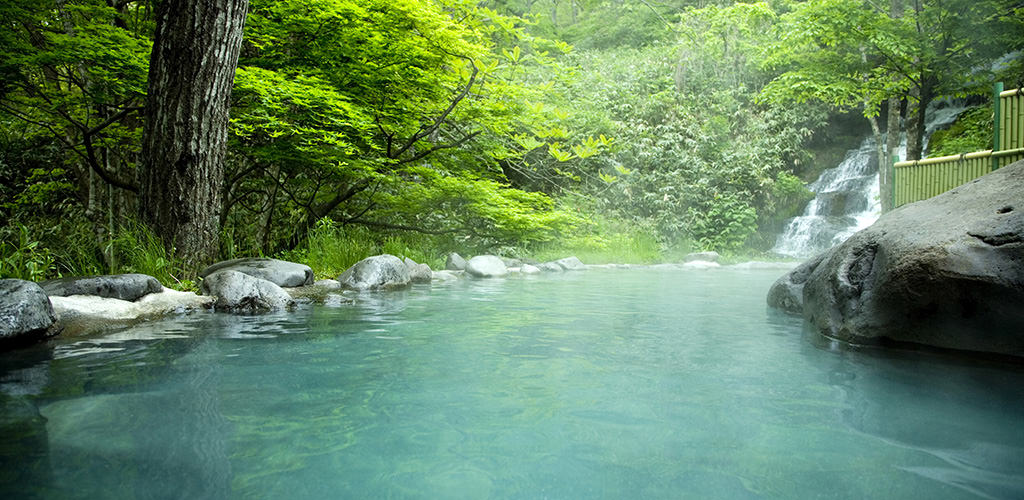 Now known as Nihon Sanmeisen, each spring has a distinct colour, ranging from crystal clear to turquoise, jade and milky brown. The mineral content of the spring water is famously effective in combatting a variety of ailments, and improving overall health and wellbeing.
Some three million people a year now visit Kusatsu Onsen, and it is just three hours from Tokyo by bullet train and bus. The village is also renowned for its whopping output of 32,000 litres of hot spring water per minute – the highest in Japan.
Gero Onsen and Arima Onsen are similarly accessible as easy day trips by train from the cities of Nagoya and Osaka.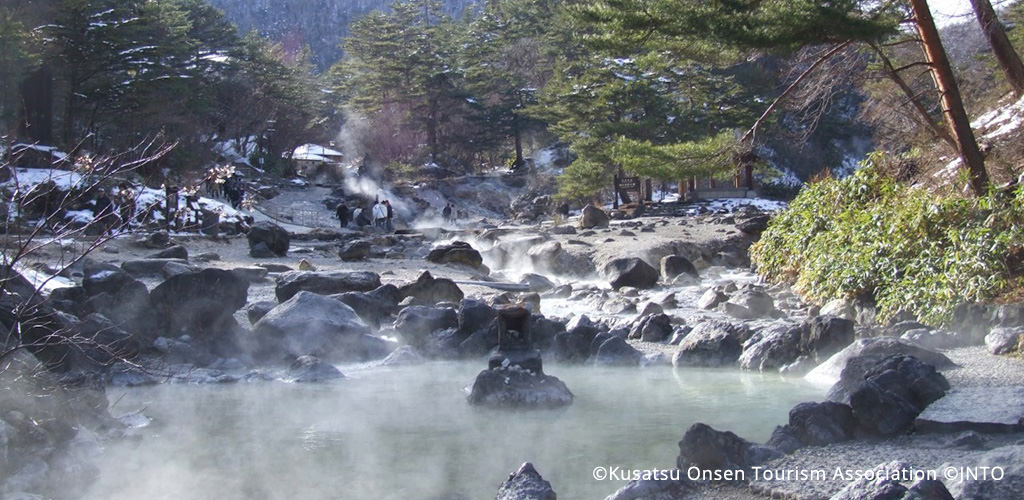 Hot Spring Inns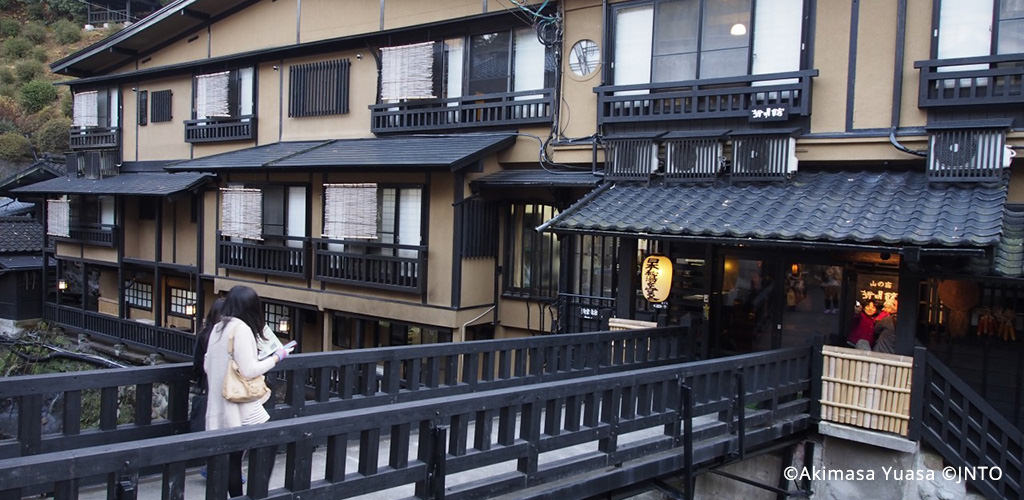 Combining the calming atmosphere and exquisite food of a ryokan with the luxury of a hot spring exclusively for their guests, "onsen ryokan" hot spring inns refresh both body and soul, and are a highly recommended choice of accommodation in Kusatsu Onsen, Gero Onsen and Arima Onsen.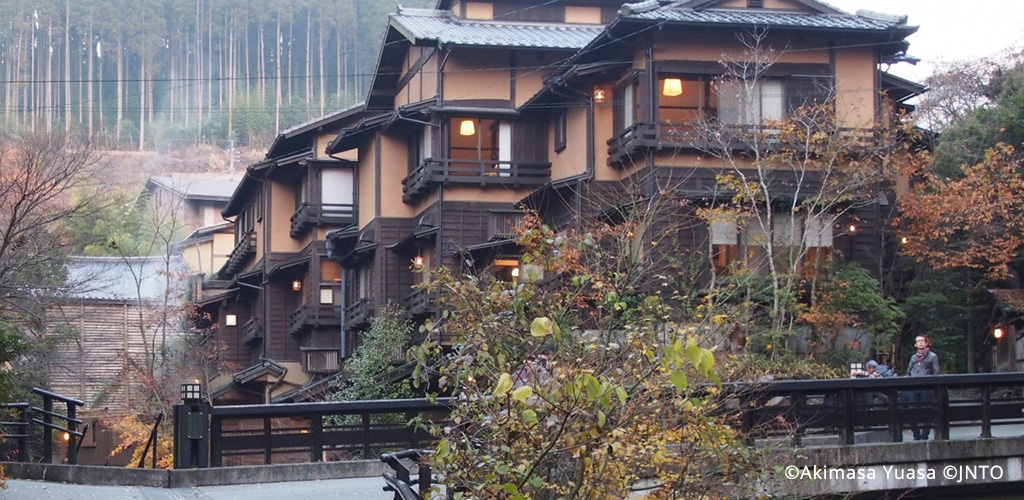 ---
Temple life at Koyasan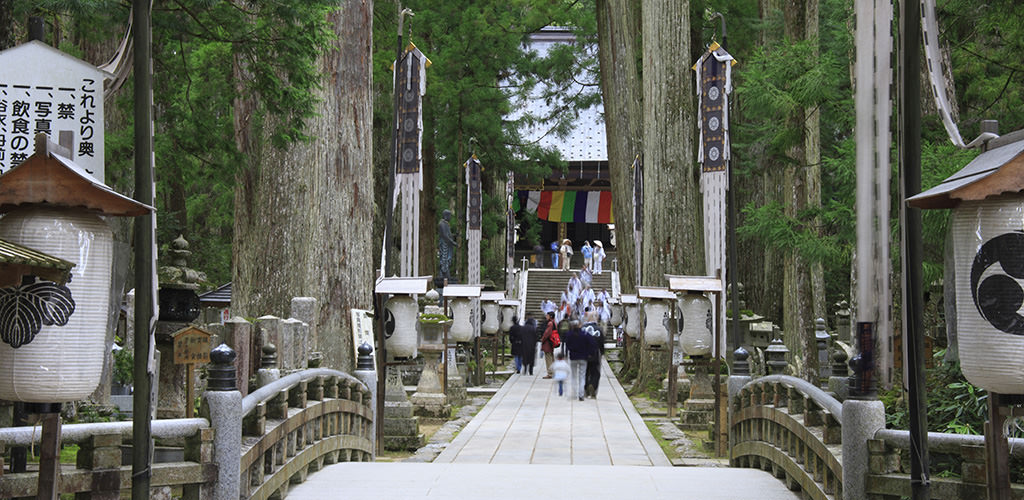 Deep in the mountains of Wakayama, bells ring out from a lotus-shaped forest enclave. It's the dawning of another day at Koyasan, Japan's World Heritage-listed centre of Shingon Buddhism, and for guests awakening in the shukubō (temple lodgings), there are few signs indicating that it's the 21st century.
The only screens in guest rooms are still of the sliding shōji type, opening to reveal beautiful gardens that can be enjoyed while sipping green tea. Shōjin ryōri, the traditional vegetarian cuisine of the monks at Koyasan, starts the day on a healthy note, from where it could progress to meditation, copying sutras and exploring the inspiring, mystical grounds of the monastery.
Meet the spirit of Kobō Daishi, the founder of Koyasan and Shingon Buddhism, with a bow at the Ichi-no-hashi (First Bridge), from where he is said to walk with visitors to his mausoleum at the entrance to the Okuno-in cemetery, the holiest place in Koyasan.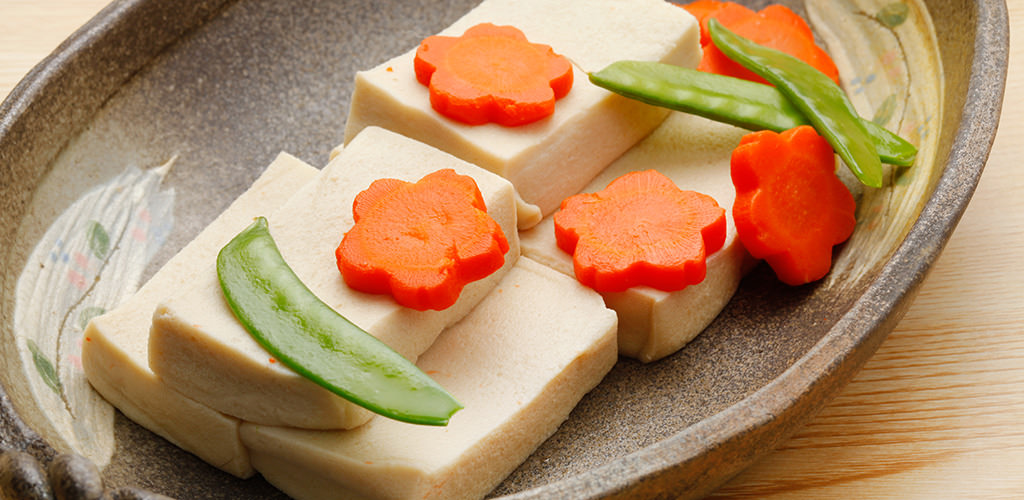 Travelling with a Kansai Thru Pass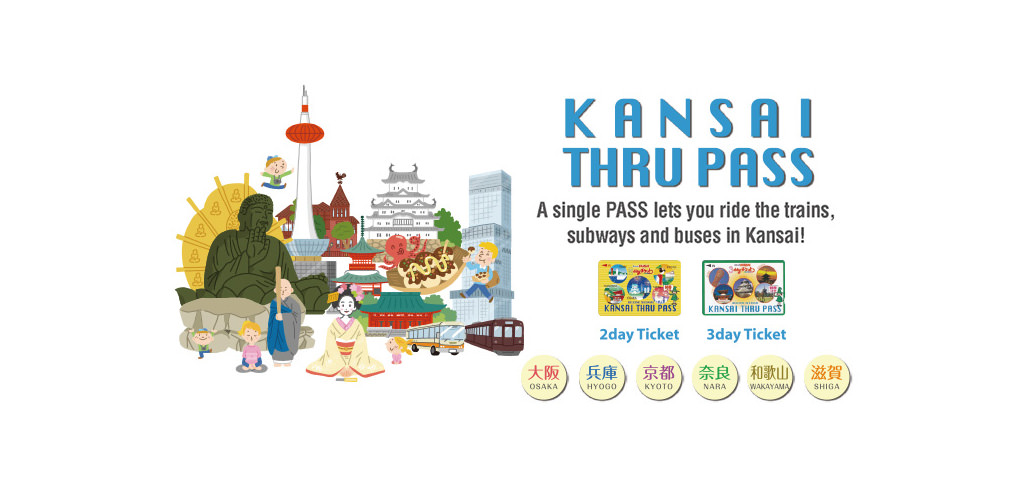 Koyasan is located in Japan's Kansai region, near Kyoto and Osaka. Japan Rail (JR) Passes aren't recognised by operators of the private, and often only bus and train services that link Koyasan with major cities, so having a prepaid Kansai Thru Pass at the ready can make the journey a lot smoother.
---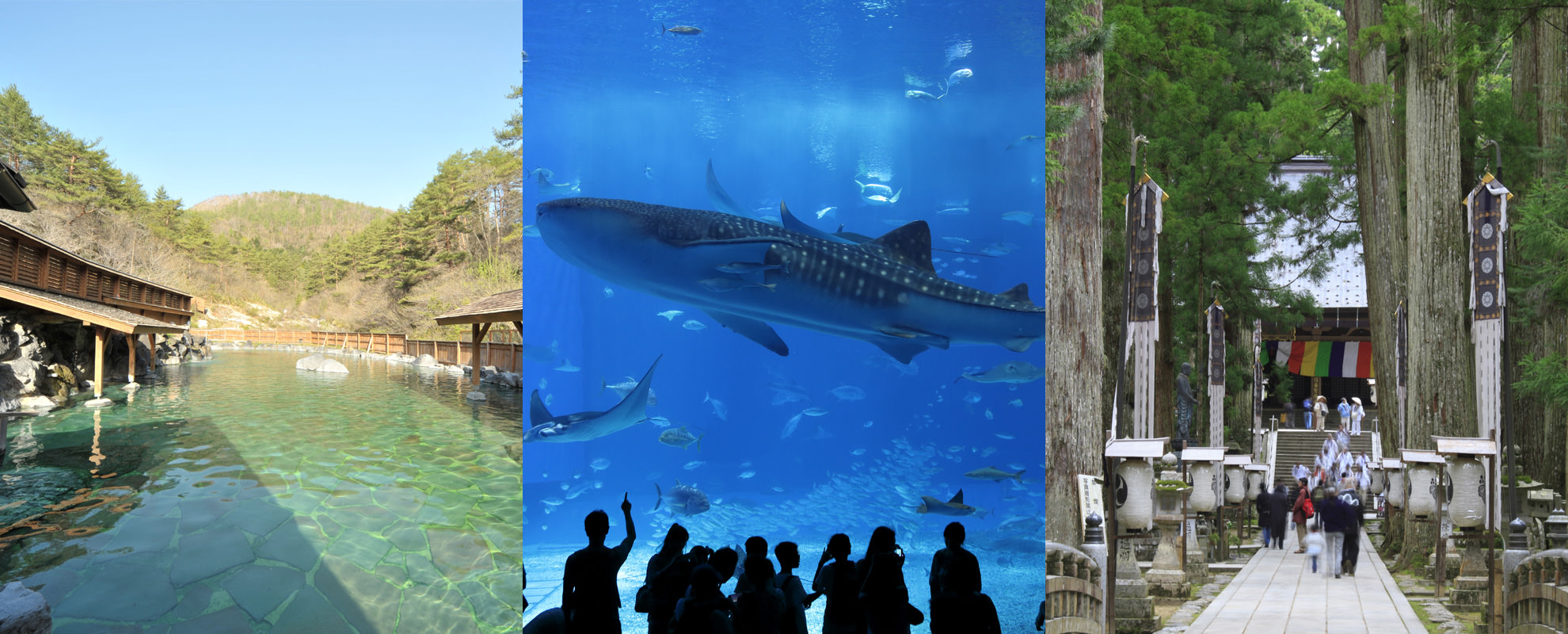 RELAX
Just want to put your feet up and let the world float by from the comfort of a beach or hot spring? Or perhaps you're ready to experience temple life with Buddhist monks, and hone your meditative powers…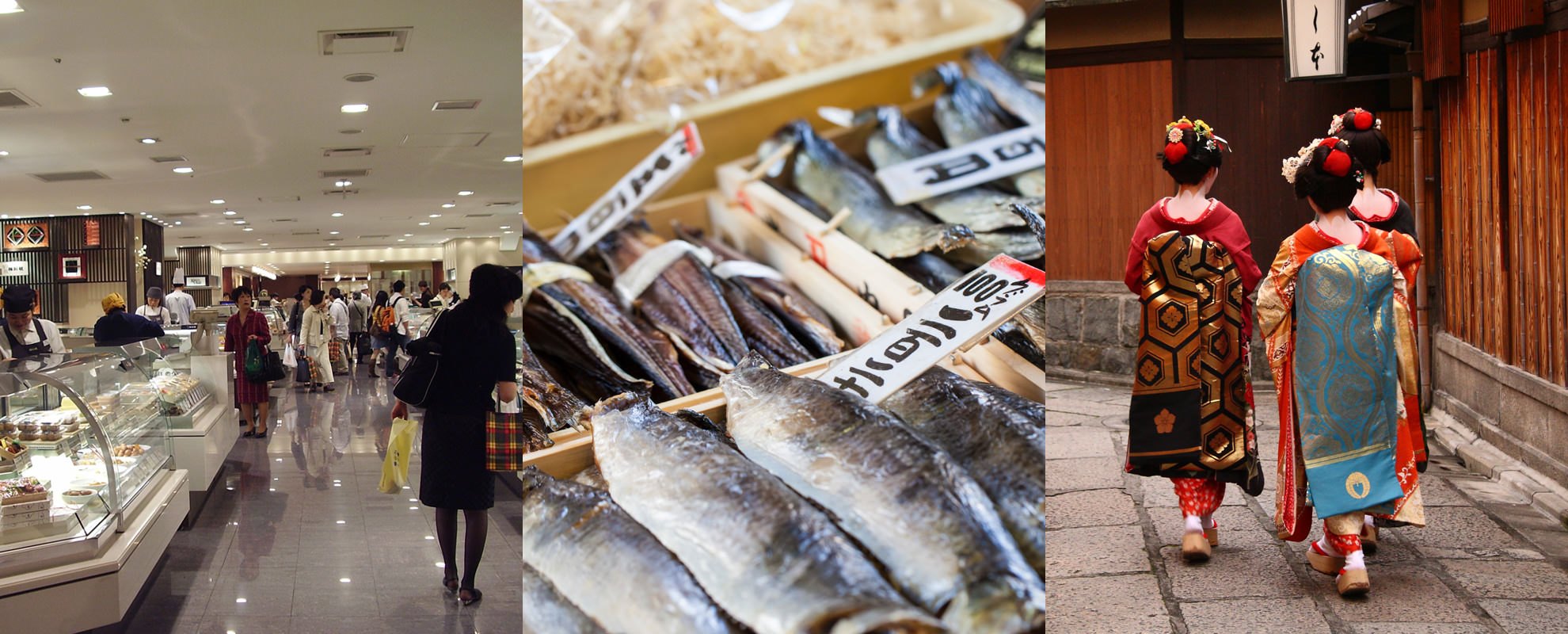 TASTE
Fresh, fresher or freshest? Nothing's going off on the sushi counters of Tsukiji, where melt-in-the-mouth quality is an obsession. Meanwhile, Dōtonbori and Gion fly the flag high for foodies in Osaka and Kyoto…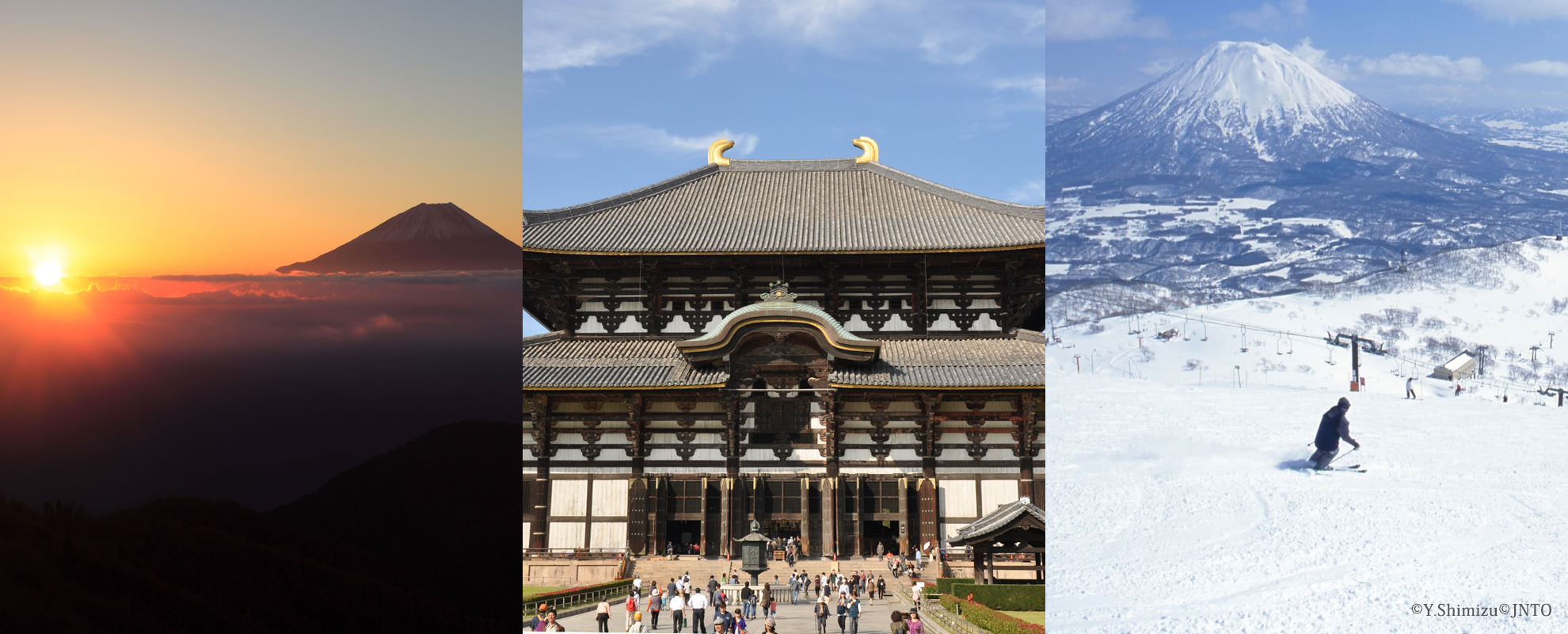 DISCOVER
Ancient capitals Kyoto and Nara are packed with breathtaking temples, shrines, and other historic treasures of Japan. The natural treasure is everywhere, and must-sees include Mt Fuji, and the snow country of the north…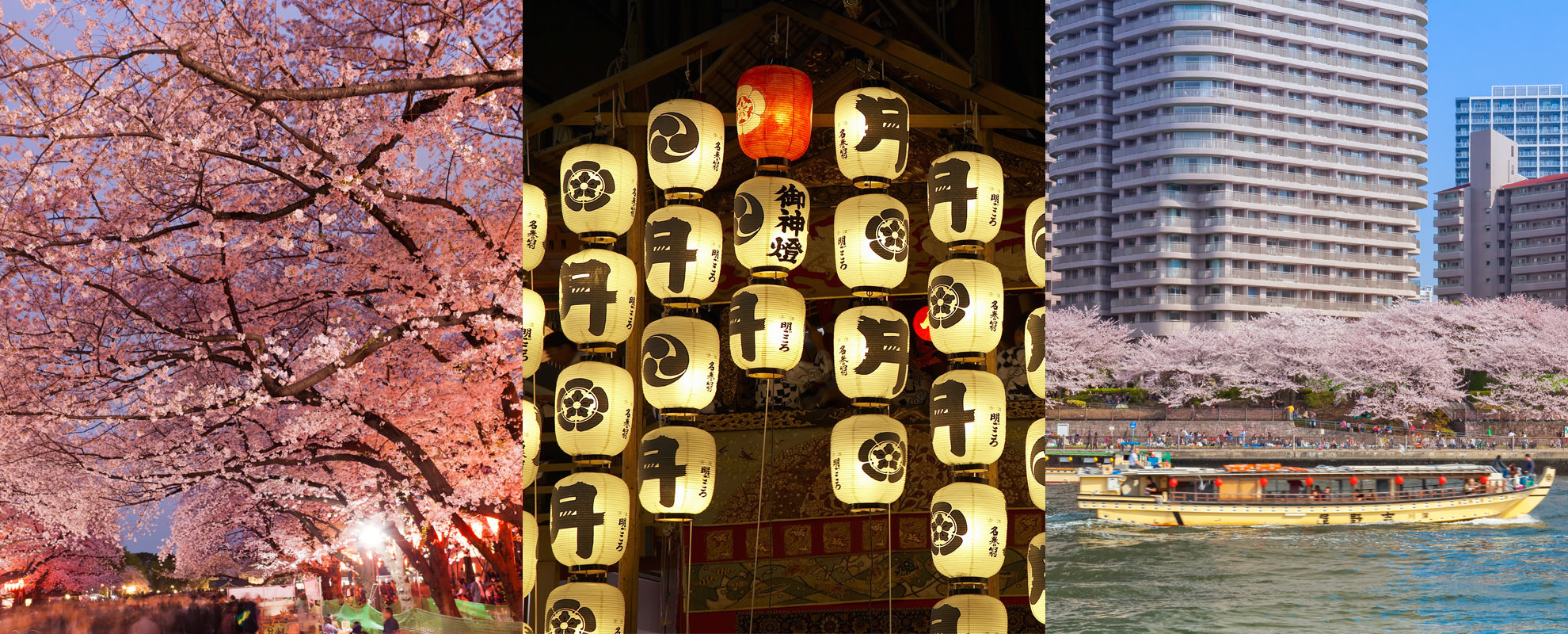 CELEBRATE
Held on land and water, Japan's top three festivals celebrate the vibrant local cultures of three of its great cities. Join the nation as it comes out to play for the cherry blossom season, and round things off with a spectacular dinner cruise in Tokyo…
COMMENTS