Taste sensations of Tsukiji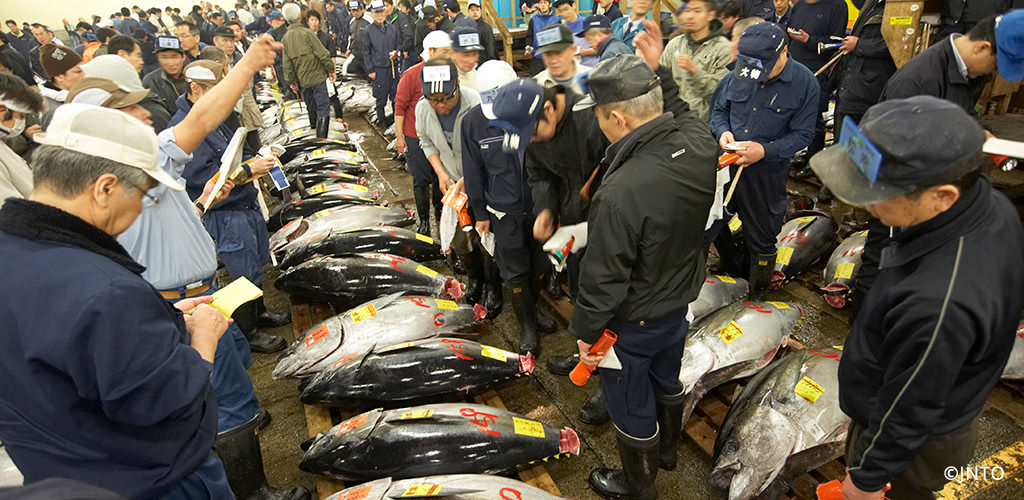 Just a stone's throw from the biggest wholesale fish market in the world, sushi restaurants in Tokyo's Tsukiji area easily attract breakfast queues that snake out onto the footpath well before sunrise.
Sushi Zanmai and Sushi Dai are two budget to mid-priced breakfast favourites. With a truly "only-in-Tokyo" level of fanaticism for its food and customers, Sushi Zanmai restaurant stays open for business 24 hours a day, 365 days a year, serving sushi to constant crowds.
To dig a bit deeper, go exploring in the Tsukiji Outer Market. Kakigoya (Oyster Hut) is always a great choice for its specialty, juicy oysters poached in sake, known as "gan gan yaki". Oysters, abalone, scollops and other seafood fresh from the market feature in the variety of delicious set dishes at Kakigoya, which can be enjoyed with a few drinks at incredible value for money in a friendly, down-to-Earth atmosphere.
Another gem to look out for in the Outer Market is Tsukugon, which also breaks out of the sushi mould with its "chiyoda" – deep-fried fish cakes wrapped in bacon, which have a devoted following.
These places are just the start of course – it's quite entertaining to stroll through the Tsukiji Outer Market to witness – and smell – the seemingly endless number of ways seafood and other products are put to use in Japanese cuisine.
Adjacent to Tsukiji is Yūrakuchō, a pocket of Tokyo famous for its "yokocho", late-night laneways with wall-to-wall izakaya bars and specialty restaurants. Take your taste buds on a journey to Yūrakuchō's Sanchoku Inshokugai, a particularly interesting yokocho right on the train line slightly south of Yūrakuchō Station, with seven izakaya bars serving farm-direct regional specialties normally hard to find in Tokyo.
Shopping for chef's knives in Tsukiji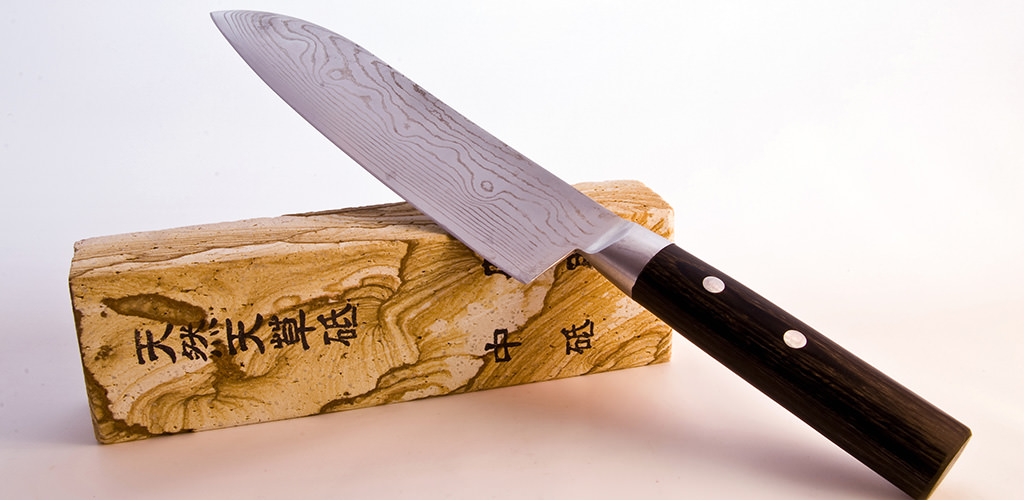 As well as taste some of the best seafood of your life, Tsukiji is the place to buy the knives used to prepare it. Japanese chef's knives are an essential tool in preparing great sushi and sashimi, designed with a bevelled edge on one side only to prevent damage to the flesh of the fish – keeping the taste as fresh as possible. If you're really serious, a good place to start is Tsukiji Masamoto. One of Tsukiji's elite knifesmiths, this is where pros do their knife shopping, and its knives are legendary for their perfection of the same techniques used in samurai swords.
---
Heaven is in the basement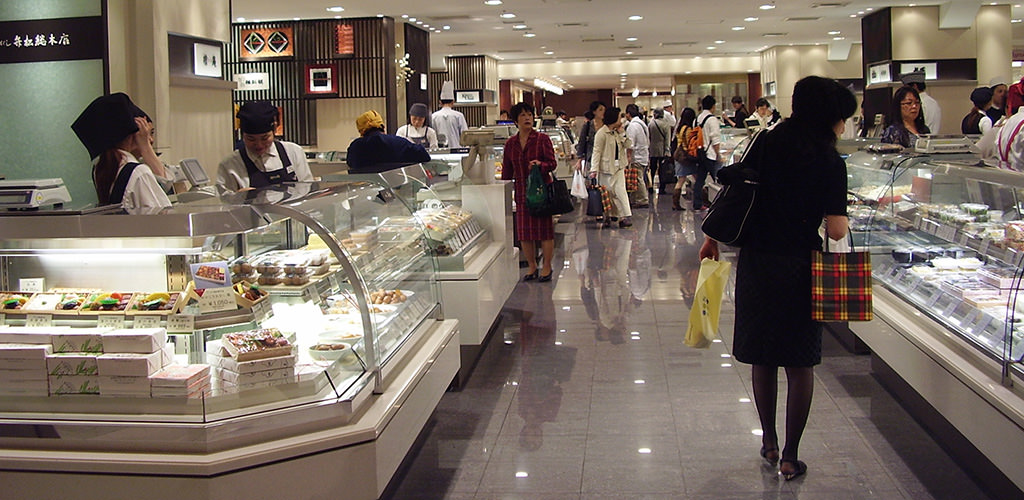 With a level of grandeur comparable to Harrods in London, Isetan's Shinjuku department store is one of the rare pre-World War II buildings in Tokyo today. For foodies, its basement level epitomises all the fine qualities of Japan's "depachika", or department store food floors: freshness, quality, variety, and wonderfully polite customer service.
Depachika are such a convenient, delicious meal solution, and so much fun to visit that you could easily return to the same place and choose a packed lunch using seasonal specialties from a completely different region of Japan each time.
Fresh fruit, bento lunches and pastries are the ultimate companion in a variety of situations, including bullet train rides, temple and shrine visits, and cherry blossom viewing in the park.
Especially renowned for its variety of bento is the Daimaru Tokyo depachika, which is directly connected to Tokyo Station. More than five hundred different choices are typically on offer, with constantly refreshed seasonal themes that make it a joy to explore.
Gift shopping at a depachika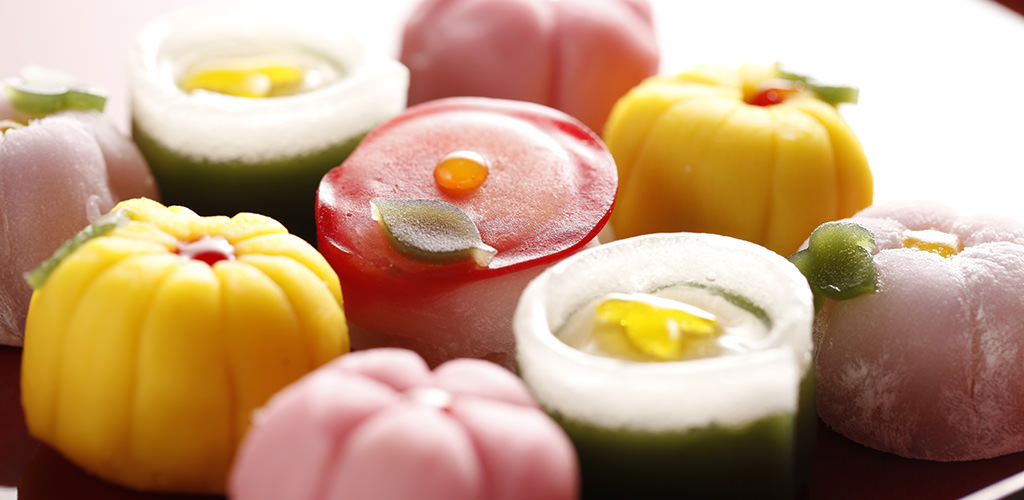 Boutique regional sake, premium quality green tea, and exquisite Japanese confectionary can make lovely gifts, and are readily available in depachika. Gift-giving is an integral part of Japanese culture, and assistants will wrap your items on request with pleasure.
---
Gourmet fast food and traditional fare in Kansai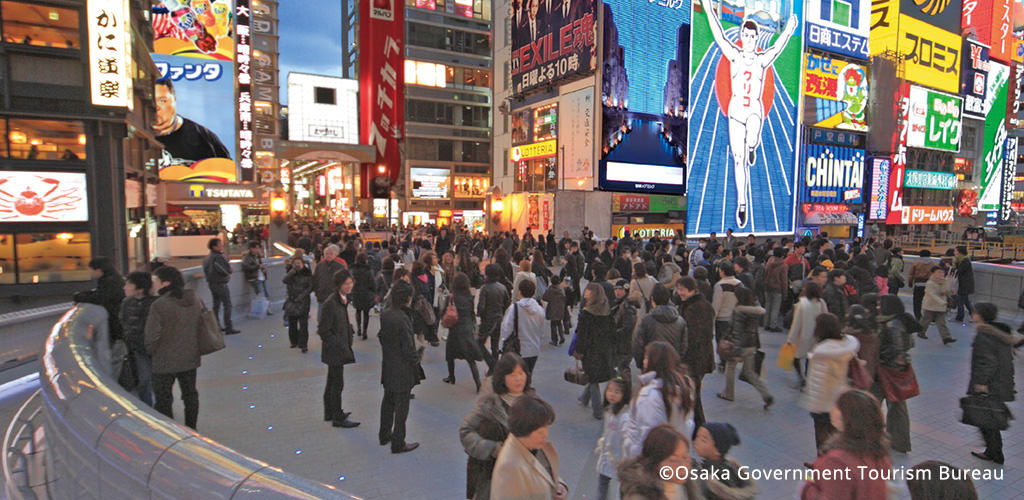 Dotonbori and Gion are two important names to remember for foodies travelling in Japan's Kansai region.
Two key dining areas in the cities of Osaka and Kyoto, they are also contrasting icons of gourmet fast food, and refined traditional cuisine.
The Dotonbori area of Osaka contributes significantly to the city's status as the spiritual home of okonomiyaki pancakes and takoyaki octopus balls, and is one of Japan's gourmet fast food hotspots. The 6.5 m Kani Doraku crab, suspended above the legendary Kani Doraku restaurant, is also a Dotonbori rite of passage, dedicated to the enjoyment of crab in all its forms.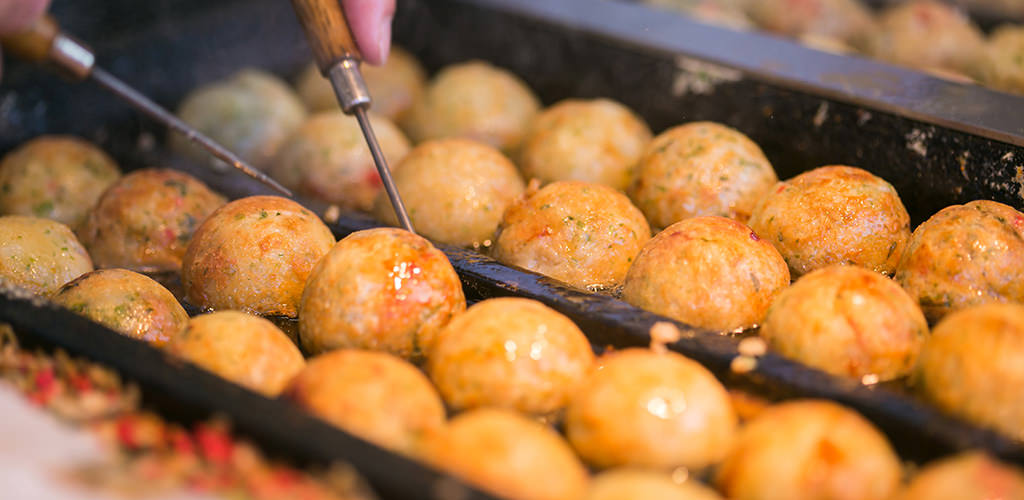 The instant gratification of Dotonbori is a world away from Gion in Kyoto, Japan's classic geisha district. As an ancient entertainment quarter for society's movers and shakers, Gion has deeps roots in traditional Japanese cuisine, and its ryōtei (fine dining restaurants) are an excellent place to experience a seasonal kaiseki degustation banquets.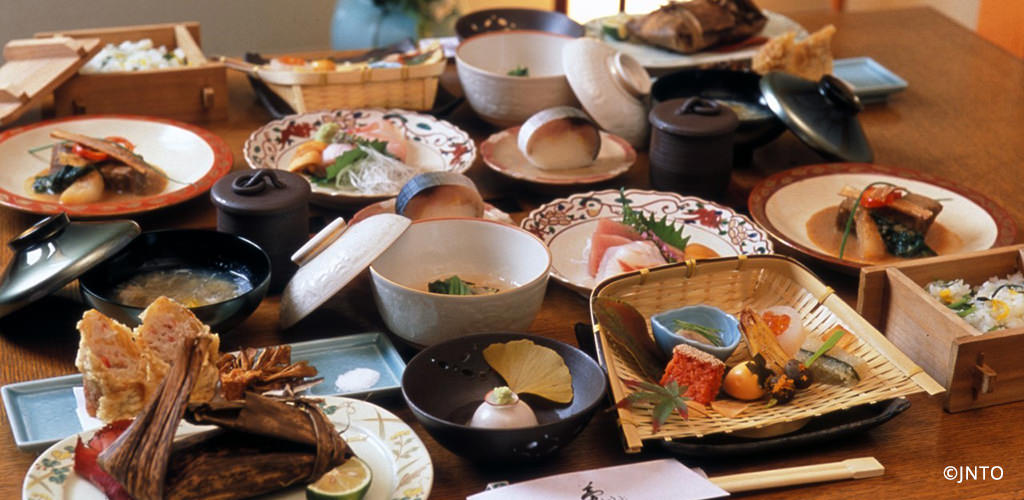 Hōzen-ji Yokocho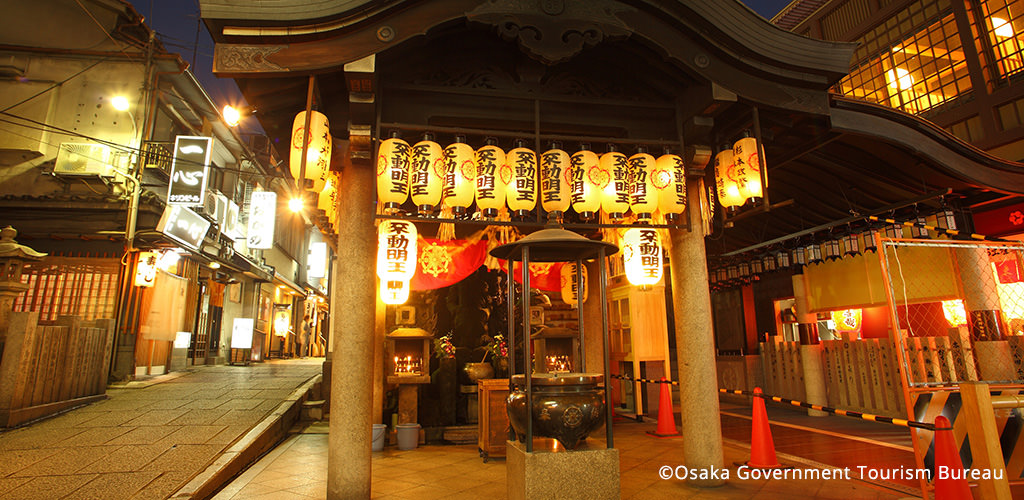 Just a stones throw from Dōtonbori is Hōzen-ji Yokocho, a narrow traditional street leading to Hozenji Temple, lit up at night with the soft glow of red lanterns. Inviting restaurants and izakaya bars line the street, and are calming oases of authentic traditional Japanese cuisine away from the hustle and bustle nearby.
---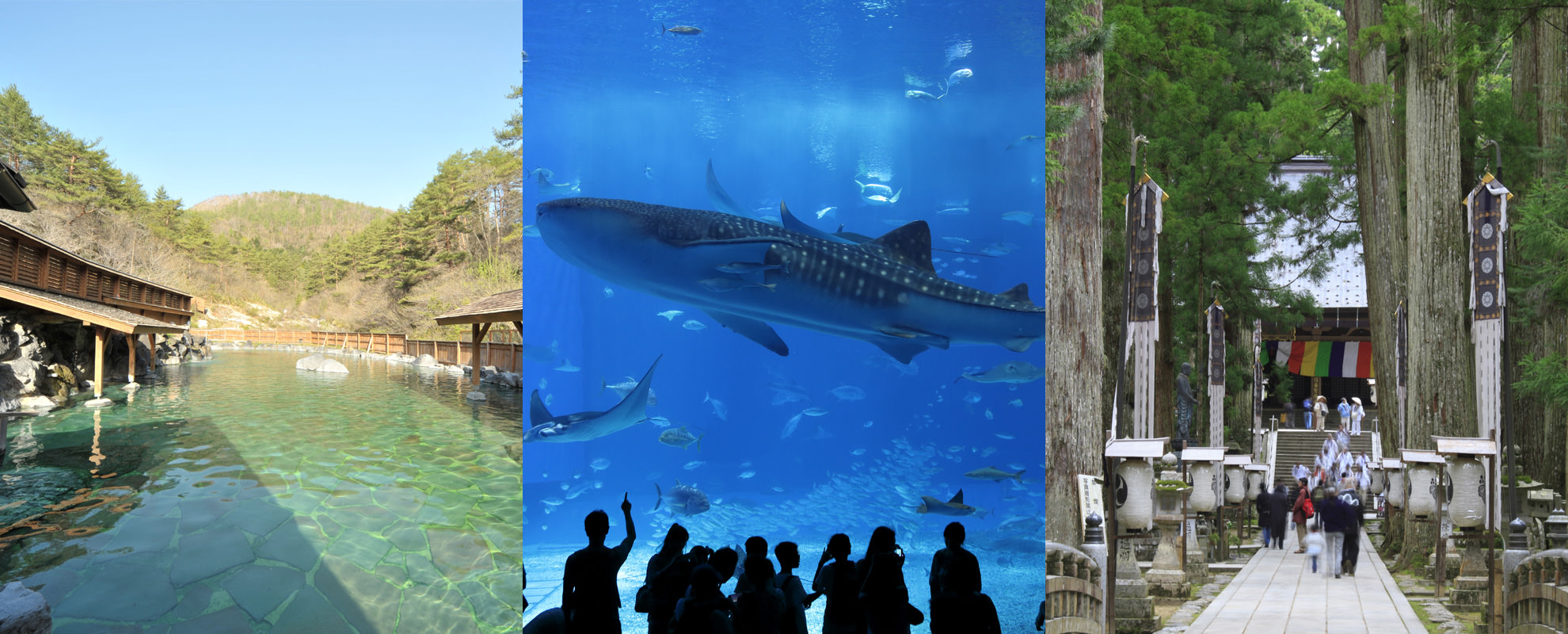 RELAX
Just want to put your feet up and let the world float by from the comfort of a beach or hot spring? Or perhaps you're ready to experience temple life with Buddhist monks, and hone your meditative powers…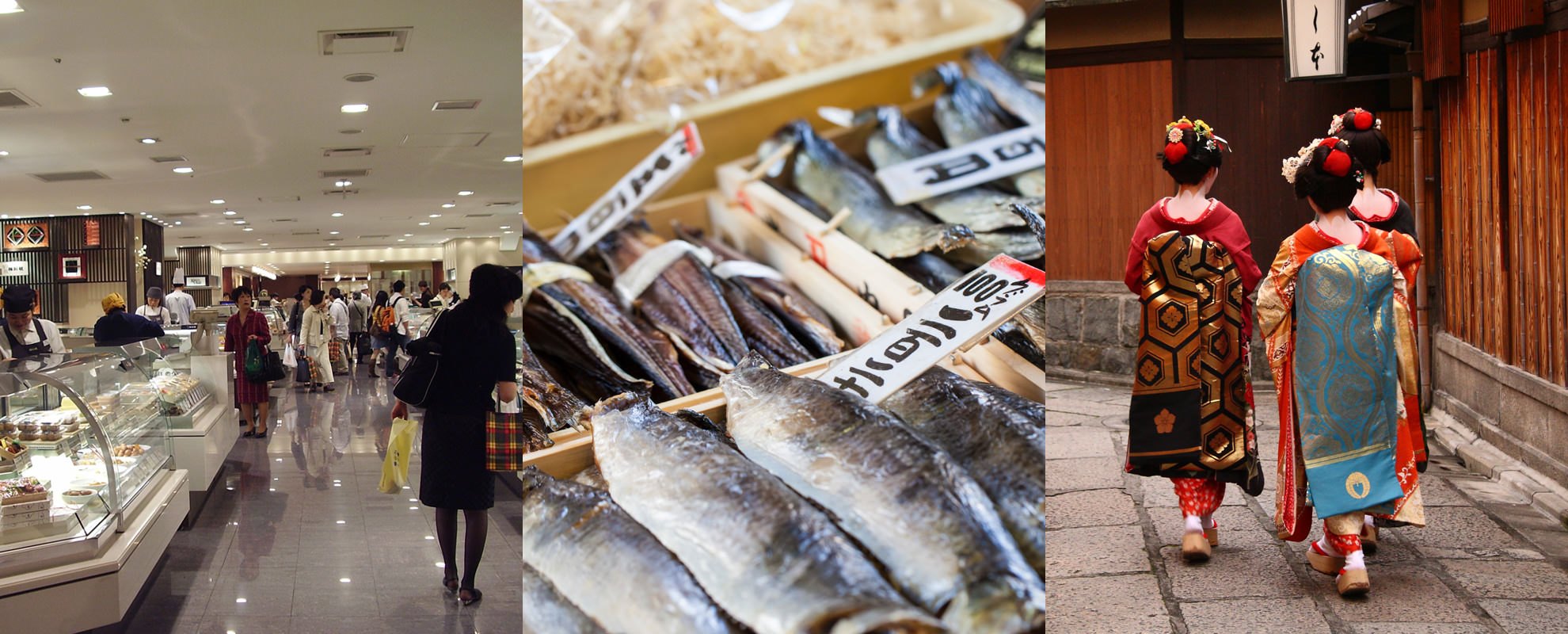 TASTE
Fresh, fresher or freshest? Nothing's going off on the sushi counters of Tsukiji, where melt-in-the-mouth quality is an obsession. Meanwhile, Dōtonbori and Gion fly the flag high for foodies in Osaka and Kyoto…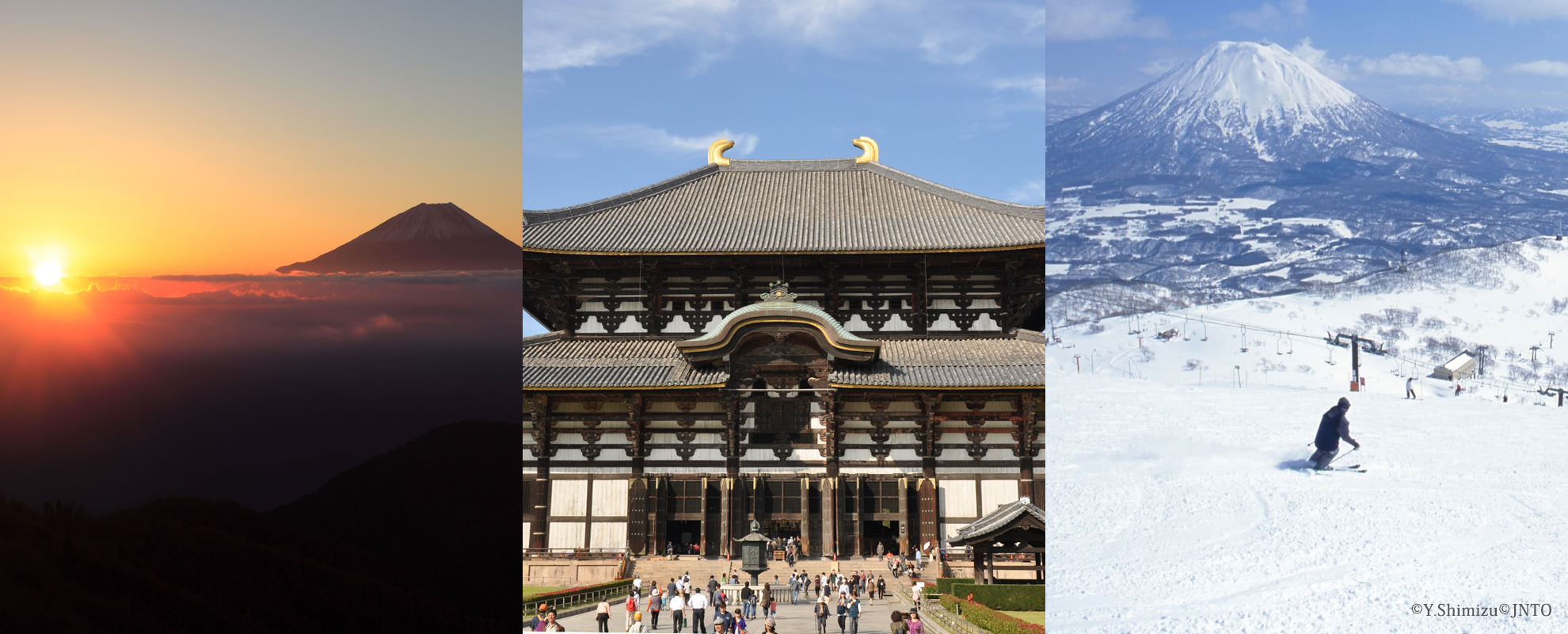 DISCOVER
Ancient capitals Kyoto and Nara are packed with breathtaking temples, shrines, and other historic treasures of Japan. The natural treasure is everywhere, and must-sees include Mt Fuji, and the snow country of the north…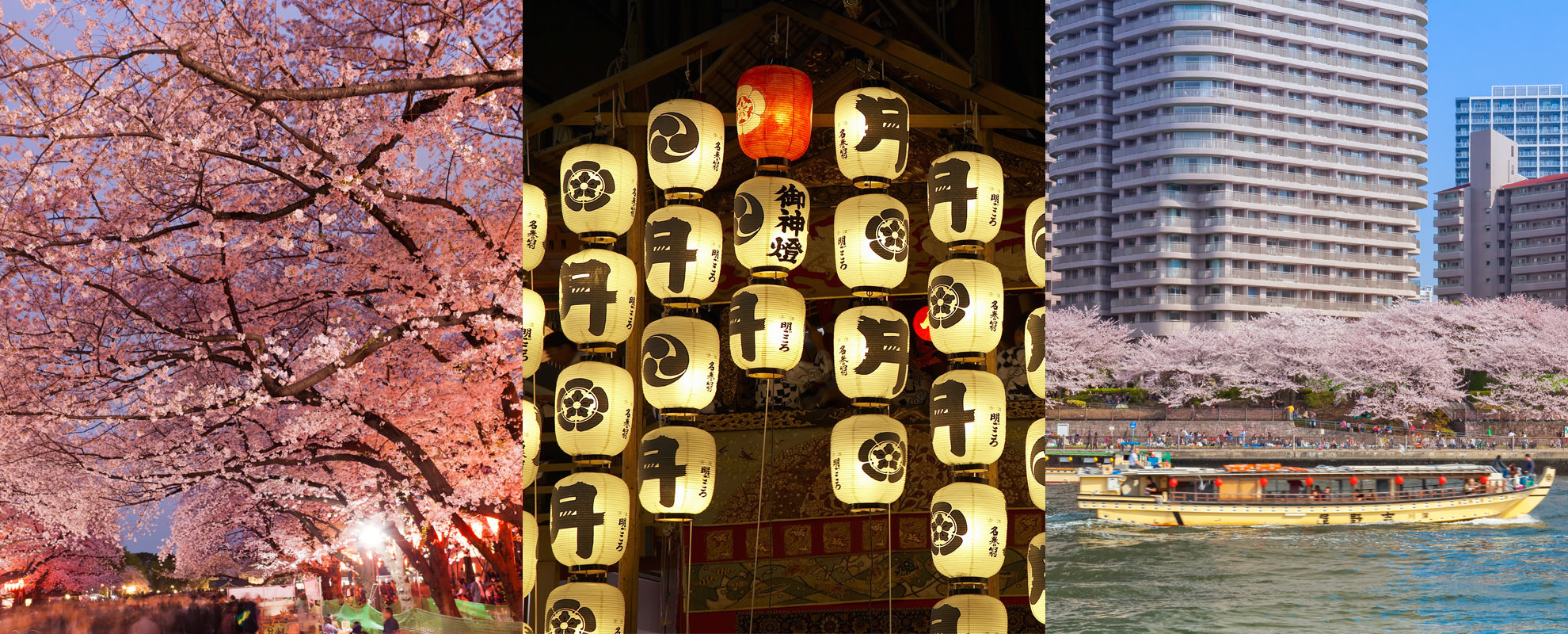 CELEBRATE
Held on land and water, Japan's top three festivals celebrate the vibrant local cultures of three of its great cities. Join the nation as it comes out to play for the cherry blossom season, and round things off with a spectacular dinner cruise in Tokyo…
COMMENTS