Up to 20% off discount for your rental in Hakuba!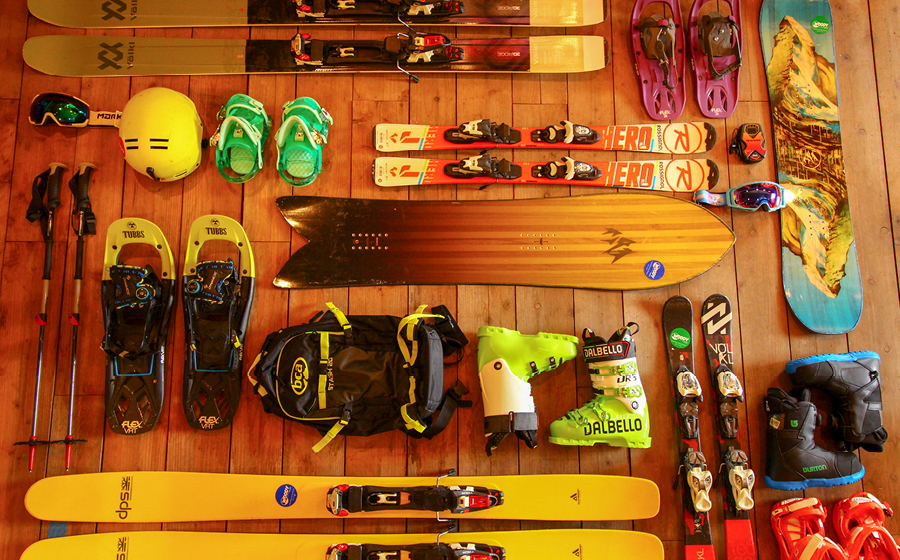 Located at the foot of a 360° panoramic mountain range in Nagano Prefecture, Hakuba Village is an adventurous outdoor activity resort sought after by tourists at all times of the year. Hakuba is a one massive ski resort that features seven neighbouring ski areas. You can expect to enjoy a thrilling time that excites all five senses out on the slopes, with magnificent views of the 3,000 metre tall mountains that surrounds the area. As Hakuba experiences heavy snow fall, another thing you can expect after fresh snow fall is light, deep powder.
There's also much to do outside of skiing and snowboarding at Hakuba. Over in the mountains you can try out other exciting snow activities, including snow shoe trekking, snow rafting and fat biking.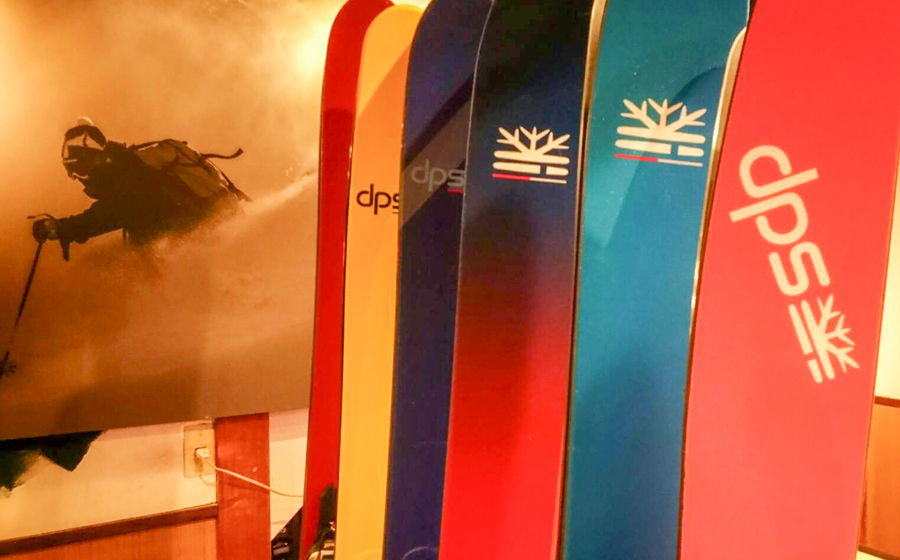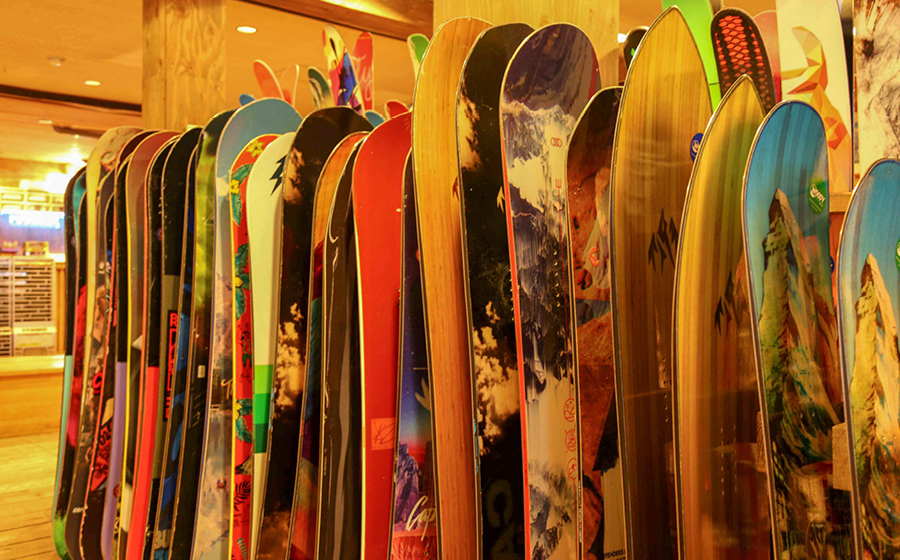 The Hakuba Village at the base of the mountain is the epicentre of action on and off the snow. There you can expect to mingle amongst a great mix of locals, Japanese skiers and foreign visitors. Try out the local cuisine at Japanese eateries in the area or make the village hustle and bustle by bar hopping the many English speaker friendly bars. There are other helpful services available in Hakuba Village, including banks, supermarkets, convenience stores and post offices.
For any souvenir or regular shopping needs you may have during your time in Hakuba, both the village and the neighbouring areas have an abundance of stores to shop at.
If you're looking for the perfect ski and snowboard shop, then look no further than Woody Hakuba in Happo for your ski rental and servicing needs. There's not only one, but two fantastic shops to visit, and they hold a range of equipment that cater from beginners to advanced skiers.
The staff at Woody is one of the best parts of the store. They are highly knowledgeable and are professionally qualified to maintain and assist in selecting equipment as a Ski Opinion Leader, certified by the Japan Skiing Industry Promotion Association.
You can also find comfort in known there are English speaking staff that are helpful and hospitable and are happy to guide you through any of your choices, as well as give advice on the most suitable resorts for you.
With the largest assortment of ski clothes, goggles, gloves and helmets, as well as high quality performance gears like snowboards for powder and park and racing skis – these shops have everything you'll ever need to master the slopes. With popular brands like Völkl, Rossignol, DPS Skis, AMANDA, Jones Snowboards, and many more, the choices are endless.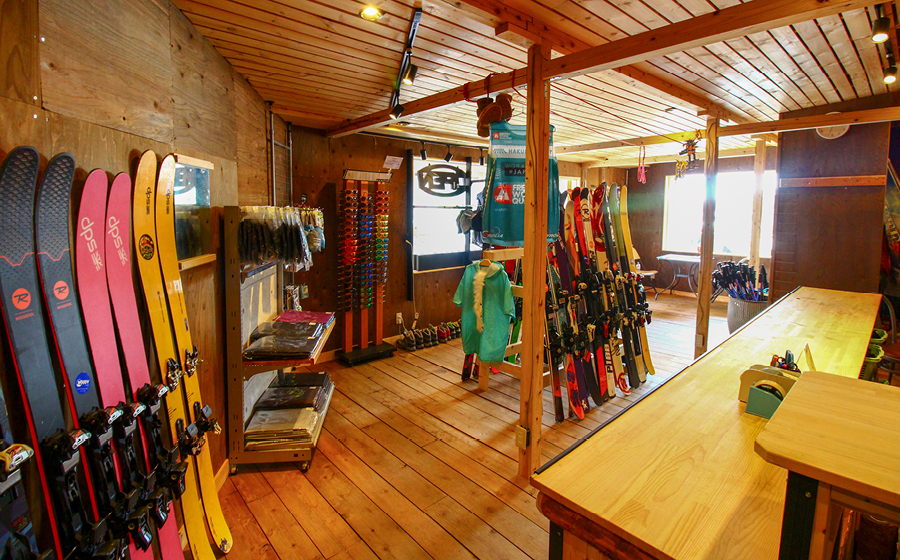 In Happo, where the store is located is Happo-One, one of Hakuba's best ski resorts. You can put both yourself and the rented equipment to the test at Happo-One which is known for its versatility. There are all sorts of terrain to be experienced here which is especially satisfying to those in more advanced levels.
Each course is assigned to different ski levels but for beginners or families with kids, the Hanasaka area is the most recommended one.
Off the snow, the Happo-One has a bathhouse with entry fees that's very reasonable at 800 yen per adult. It's features natural hot spring baths both indoor and outdoors. There are also a number of hot springs in the neighbouring area of Happo, as well as many bathhouses and ryokans (Japanese style inn) with their own hot springs in Hakuba.
To visit the ski and snowboard rental experts, Shop 1 is located 3 minutes from the Happo Information Center by the Happo Bus Terminal. Shop 2 has recently moved and is now only 30 seconds from the Happo Gondola Lift service. Not only that but the new store also comes with a lovely little cafe, BELL COFFEE, which serves Allpress Espresso and tasty treats. They open early from  7am and close at 5pm.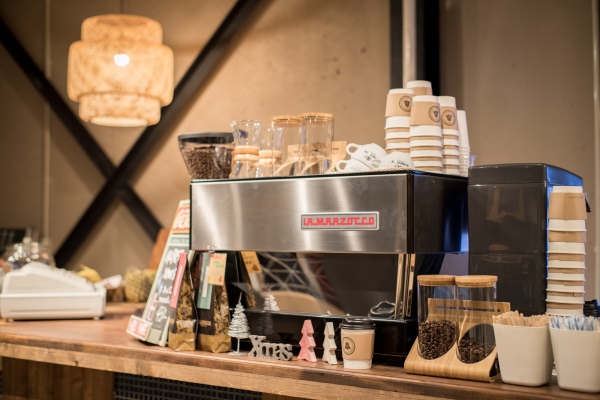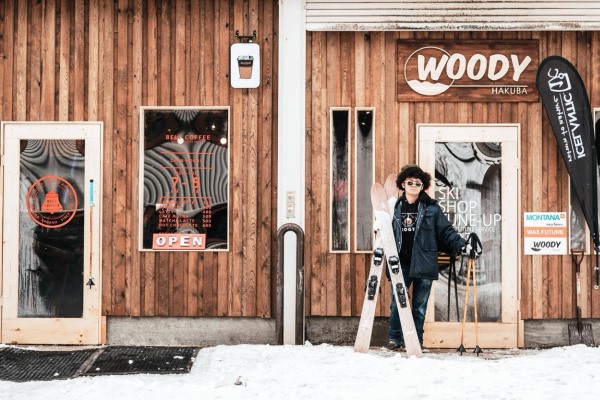 Both shops not only offer items for purchase but include rental services for those who don't own gear. Any items can be rented, and that includes all powder gear, back country gear and even children's equipment, plus you have access to the latest items. The staff also arrange deals with customers, so if you rent for 2 adults, you are eligible to rent for free for 1 child (limited to 12 years old) as well as free junior helmet rentals.
Payment for all rentals will begin from the following day, so you can make effective use of your time by using the rented equipment on the day you visit the store. The shops also allow customers to exchange any goods during the rental period as many times as you need.
Woody Hakuba's Happo shops offer a range of free facilities including a pick-up service to connect guests from their accommodation to both shops, and then to the many ski resorts in the area. They can also arrange a specific location to be picked up or dropped off at any given time, as long as the details are given to the shop staff during the initial booking. Both shops also offer a delivery service so guests can collect their goods at their desired location at a time that is most suitable for them, this even includes their specified hotel or ski resort.
With accessible changing rooms in each shop, guests can take advantage of the ski gear storage service that allows them to leave their clothes in the shop – completely supervised and protected – while out on the slopes. If guests take rentals from the store, this service is completely free, however there is a small fee incurred if you do not. For those renting any equipment on the day, the shop allows customers to use extra wax to ensure their equipment is up to standard. While every piece is waxed prior to purchase or rent, guests are encouraged to use extra if needed for their equipment.
With on-site parking, English speaking staff and the largest variety of goods to choose from, these stores are an unmissable delight to visit in Hakuba Valley. For first-rate service, ultimate convenience and happy customers, the Woody Hakuba Happo shops welcome all!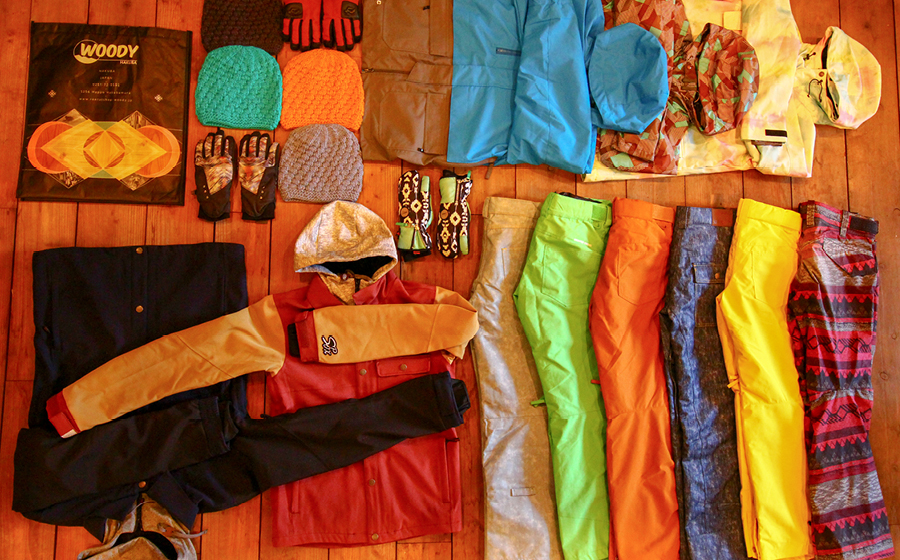 DISCOUNT INFO
There's currently a special discount offered to those who visit their website! You can get up to 10% off all rentals or 20 % off for kid's rental, so be sure to have a look at their page before heading to the store. (Please note the coupon cannot be used in conjunction with any other offers.)
>> https://www.rentalshop-woody.jp/price/#coupon
Hakuba Happo Shop 1 (Main Shop)
5256 Happo, Hakuba, Kitaazumi-Gunn, Nagano
Phone: +81-261-72-9595
Open: 7:00am-6:00pm
https://www.rentalshop-woody.jp
Hakuba Happo Shop 2 (Closest to Happo Gondola)
4268 Happo, Hakuba, Kitaazumi-Gunn, Nagano
Phone: +81-261-72-4649
Open: 7:00am-6:00pm
https://www.rentalshop-woody.jp
Rentals & Enquiries:
info@rentalshop-woody.jp
https://www.rentalshop-woody.jp/contact/