Ryokan Gojyuan: a little bit of Japan in Balmain
Experience an authentic ryokan, complete with a Japanese garden
Soak for hours in the aromatic hinoki bath to music of your choice
Savour a classic ichijū-sansai breakfast overlooking the koi pond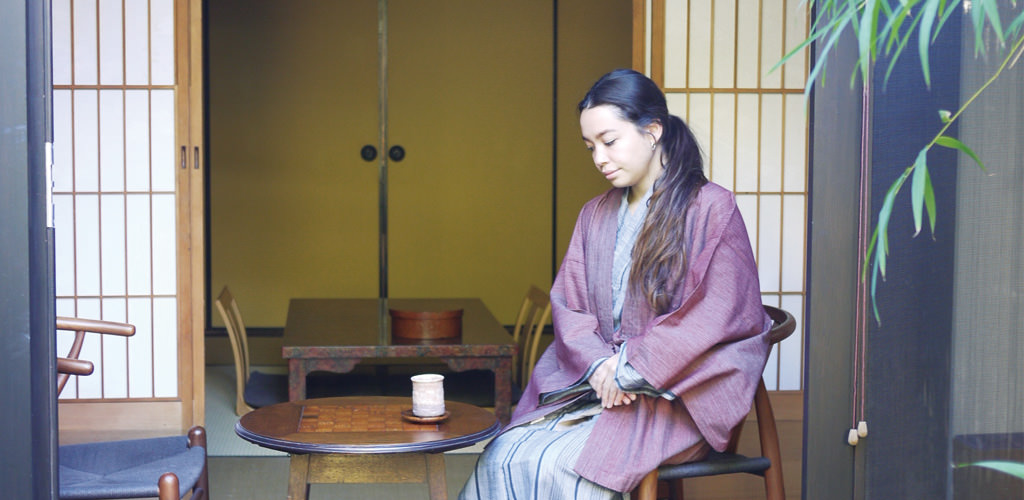 In Sydney's inner west suburb of Balmain lies a boutique Japanese ryokan inn, Ryokan Gojyuan. A classic 1850s heritage sandstone building on the outside, the only clue to what's inside are the tasteful wooden signs beside the front door, featuring the inn's name in Japanese calligraphy. Step inside, and you'll easily forget that you're in the Harbour City.
Ryokan inns around Japan are typically models of traditional Japanese design and landscaping, with calming, aromatic timber paneling, sliding screens and straw tatami mats – and the sound of a stream trickling gently in the background, or koi making a sudden splash on the surface of a meditative pond.
Ryokan Gojyuan is no exception, featuring these design elements with authenticity and style in its Matsunoma and Takenoma guest rooms. The Matsunoma, or 'Pine Room' overlooks the main garden and a Wollemi Pine from beside a koi pond. Over this, a wooden walkway leads to the Takenoma, or Bamboo Room. With a view curtained by bamboo, it is also used for special workshops on the art of Samurai Tea Ceremony.
Between the Matsunoma and Takenoma is the bathhouse of Ryokan Gojyuan, another standard of a Japanese inn. The 'ofuro' (bath) here is made of hinoki, or Japanese cypress, which has a subtly calming aroma that makes it easy to spend hours relaxing in the tub. Linda, the innkeeper of Ryokan Gojyuan, has spent countless hours studying the traditions of ryokan hospitality. Her travels in Japan have taken her to Nakatsugawa in Gifu Prefecture, where the hinoki bath of Ryokan Gojyuan was custom-made by Hinoki Soken. An important post town on the Nakasendō, an ancient mountain highway from Tokyo to Kyoto, Nakatsugawa is the gateway to the Kiso Valley – a prime hinoki growing region.
Bringing another special touch to the Ryokan Gojyuan bathing experience are the speakers in the bathhouse. Linda provides a selection of meditative traditional Japanese music for guests, who may also listen to music of their own choice. Ryokan Gojyuan follows the Japanese bathing custom of showering and rinsing off all soap outside the bath first, and then getting in to soak and relax. Guest rooms at Ryokan Gojyuan also have their own showers and futon beds – and you can even choose to sleep in a yukata, a light cotton kimono.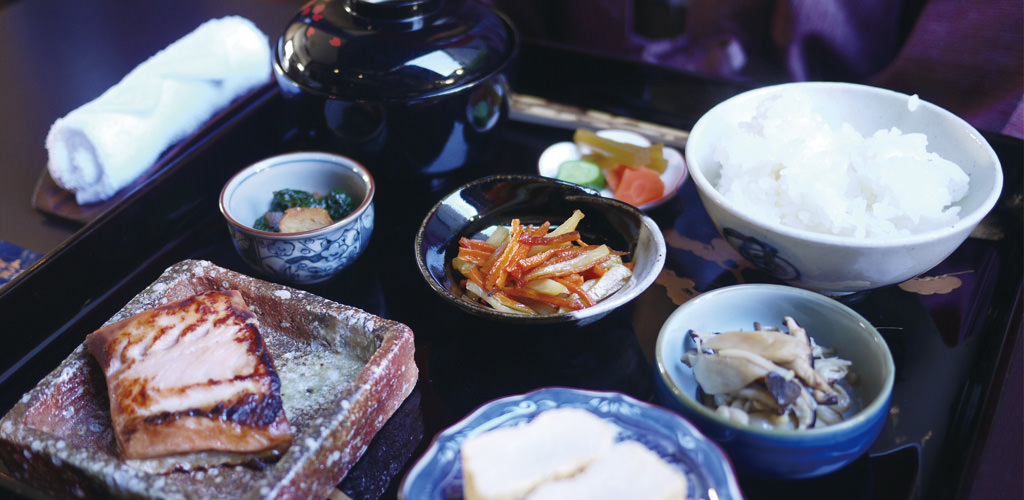 Japanese aromas to enjoy along with the hinoki bath are the camellia (Japonica Lovelight) in the main garden, green tea, and of course, Linda's amazing breakfast. Modelled on the healthy traditional 'ichijū-sansai' format, it consists of rice, miso soup, pickles, vegetables, egg and fish, served in the lobby on beautiful tableware. This room looks out over the koi pond, and is decorated with quintessentially Japanese wood features and pottery pieces.
Ryokan Gojyuan is also a strong supporter of Japanese cultural exchange in Sydney, and its website and Facebook page are good sources of information on workshops and events, including Japanese theatre and music. Until you're back out in the streets of Balmain, the inn really feels like you are in Japan – making it the perfect place for the ultimate Japanese staycation.