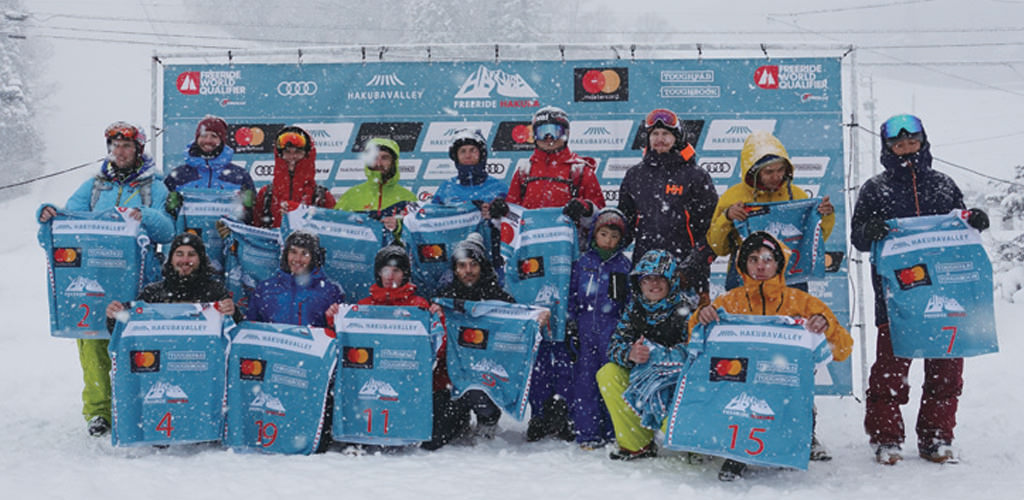 Imagine a steep, snowy alpine slope of forty-five degrees or more, dotted with cliff faces, rocks, trees and natural features. This type off-piste terrain is a freerider's dream, and this past January 2017, Hakuba Village played host to the first ever Freeride World Tour in Asia.
For those who may not have heard about the Freeride World Tour, it is a competition where skiers and snowboarders descend a slope in steep offpiste terrain that is 100% natural. There are no gates except the start and finish lines, and the best run wins.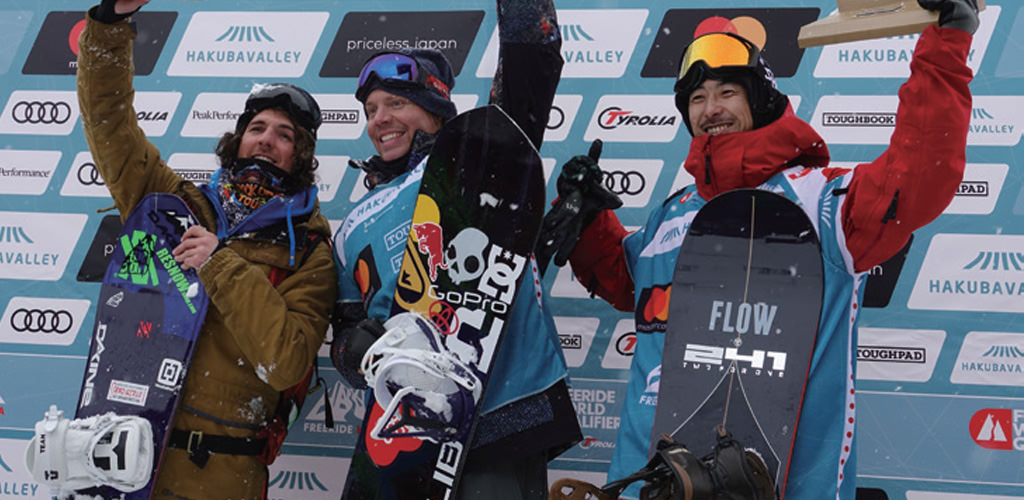 Freeriding is by its very philosophy a very creative, progressive and truly exciting type of winter sport. Skiers and snowboarders are set loose (at one at time) down the mountain, and their run is judged on the difficulty of their line, control, fluidity, jumps and technique.
Developing from the early days of 'extreme skiing' in the 80's and 90's, and from what were purely daring ski mountaineering descents in Europe, competitive extreme skiing and snowboarding events took root in Alaska, and then Switzerland. From there, the two disciplines merged into the current Freeride World Tour, which has staged events from junior levels all the way up to the pro level.
With an already solid base of local freeride skiers and boarders, and blessed with the steep bigmountain terrain of the Northern Japanese Alps, Hakuba, and specifically the backcountry terrain off of Happo-One Resort was the perfect location for the event. As with any major winter sporting event in a new location, there were plenty of logistical hurdles to overcome.
Besides the obvious challenges of running a huge international event like this in Hakuba, the team also had to bow down to Mother Nature, who brought heaps of snow and tricky avalanche conditions to manage.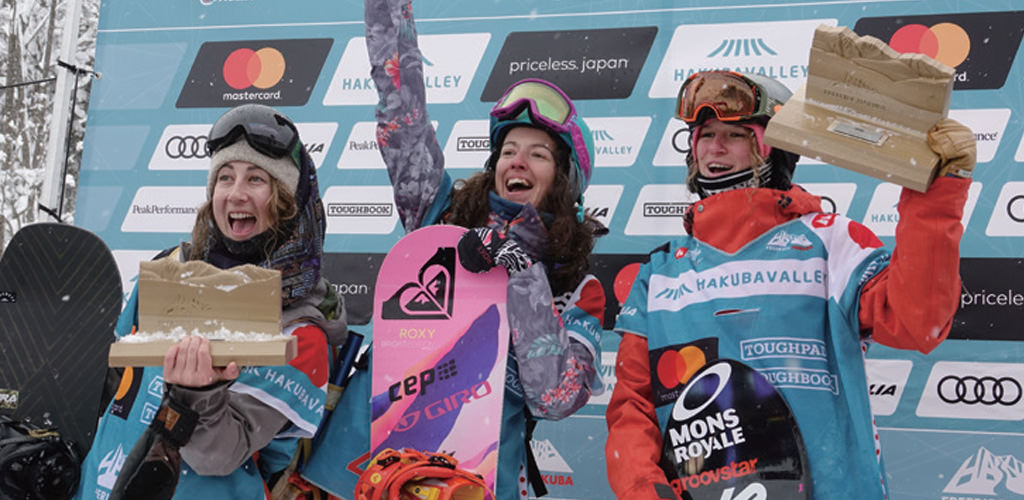 Allowing for weather and snow stability, event days occurred over a two-week period; needing just two days for completion, both the 2-star (amateur class) and 4-star (invitational/pro class) events went amazingly well. Skiers and snowboarders from Japan and around the world put on a fantastic show of freeriding skills and tricks, all while ripping down the mountain at top speed.
What was really cool for us Hakuba locals was that Japanese skiers and boarders took 1st, 2nd and 3rd places in the 2-star competition, and 1st and 2nd in the 4-star event.
Those who progressed onto the 4-star winner level can now battle it out in the other Freeride World Tour events in America and Europe. You can catch all the action and videos at www.freerideworldtour. com, and come January 2018, we will hopefully see the tour live here again in Hakuba.
By James A. Robb, Evergreen Backcountry Guides
---
James A. Robb is a professional guide and General Manager of the Evergreen Outdoor Center in Hakuba. He and his team of fellow guides and instructors assisted the Freeride World Tour with initial planning, ground support, first aid and rescue services, and avalanche risk control.