Hakuba continues to be one of the most popular snow holiday destinations in Japan and even the world. With that comes massive crowds in need of accommodation, but Meteor is prepared of every and any kind of guest.
Meteor & Brownie is run by a friendly local family and staff, and they look after four separate accommodations in Hakuba. Each place is created in a different accommodation style, varying from hotels to cottages and condominiums. All booking enquiries and reception duties are directed through the main venue, which is the Hakuba Meteor Pension.
The rates of all the locations are extremely reasonable, and at both of the hotel locations delicious home cooked meals come with the rate. For those planning to spend a while in Hakuba or travelling with a large group, these accommodations are certainly ones to bookmark.
They are also all within walking distance to Hakuba's entertainment hot spot, Echoland. You'll find its streets packed with restaurants, bars, convenience stores and hot springs, so all your day-to-day needs is covered during your stay.
---
Hakuba Meteor Pension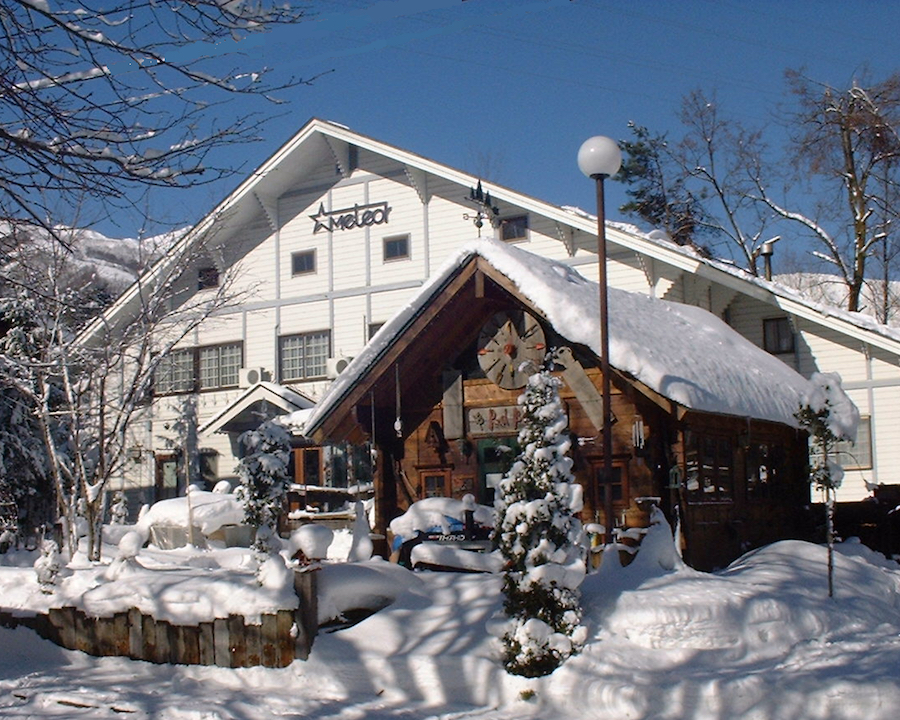 The main accommodation of Meteor is the Hakuba Meteor Pension. There 10 rooms at this accommodation however they accommodate up to a maximum of 30 people, and has large rooms with up to eight beds.
The dinners here are home cooked meals that combines both Japanese and western styles of cooking. The most recommended items on the menu would be their roast beef and pork cooked roasted over coal. Be sure to wrap up your meal with their famous baked cheese cake as well.
---
Hakuba Meteor Log Hotel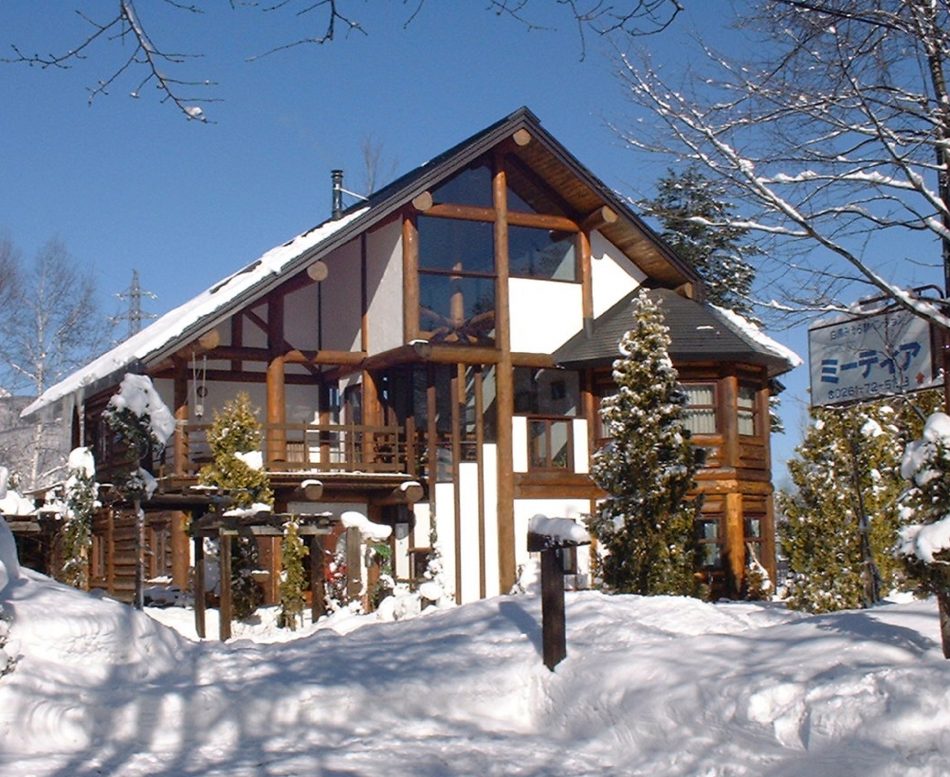 The Log Hotel location is a cosy log house style accommodation. It was built by the family's own hands using Canadian Red Ceder Wood important from Pemberton, just outside of Whistler in Canada.
With only 7 rooms it is a very quiet place to stay, however the building itself is quite spacious with three of the rooms on the second floor featuring very open, high ceilings. Groups of ten or more can book the whole hotel (subject to availability), and can choose to opt out of meal plans and instead utilise the kitchen facilities available.
---
Hakuba Brownie Cottages & Condominiums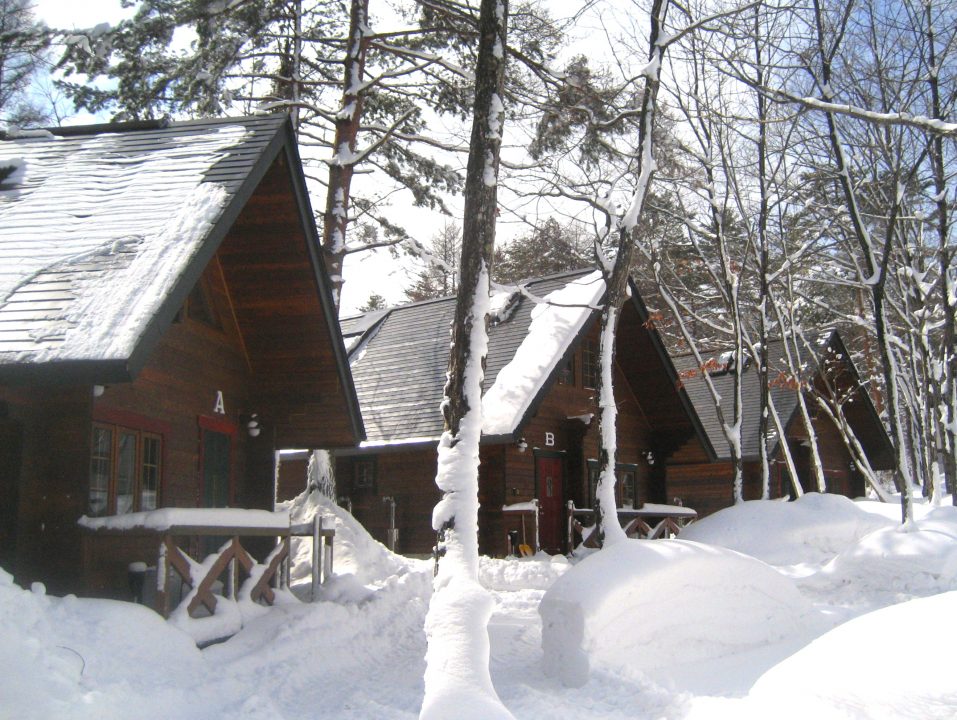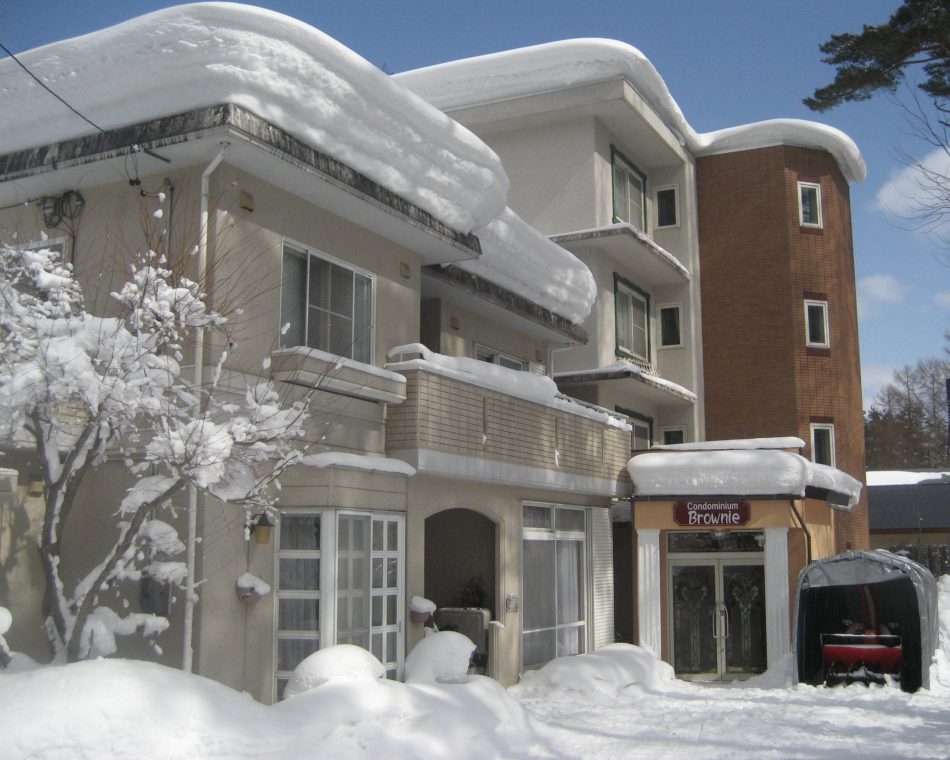 Meteor's owner also offers fully self-contained lodging options perfect for those travelling in groups or with family. The cottages and condominiums at the Hakuba Brownie location is just 5 minutes driving distance from the Happo-one resort and 10 minutes from Hakuba station.
There are six free standing wooden cottages, each with two bedrooms and a loft area, plus living and dining. The condominium is made up of 6 units, each with two bedrooms as well as living and dining areas.
Both of these locations are suitable for long-stay guests, as they come complete with kitchens, own bathrooms and laundry facilities.
METEOR & BROWNIE
2937-730 Misorano Hokujyo, Hakuba, Kita-Azumi-gun, Nagano
Phone: +81-261-72-5153
Email: meteor@seagreen.ocn.ne.jp
http://www.hakuba-meteor.com/English.htm