Staying at Jozankei
Jozankei and a great little town steeped in culture and history located just 50 mins from Sapporo city. Jozankei is a onsen town ( hot springs ) where more that 50 natural hot springs half of them coming straight out of the ground. Hotels and traditional Ryokans (Japanese Inns) have base their services around the onsen culture.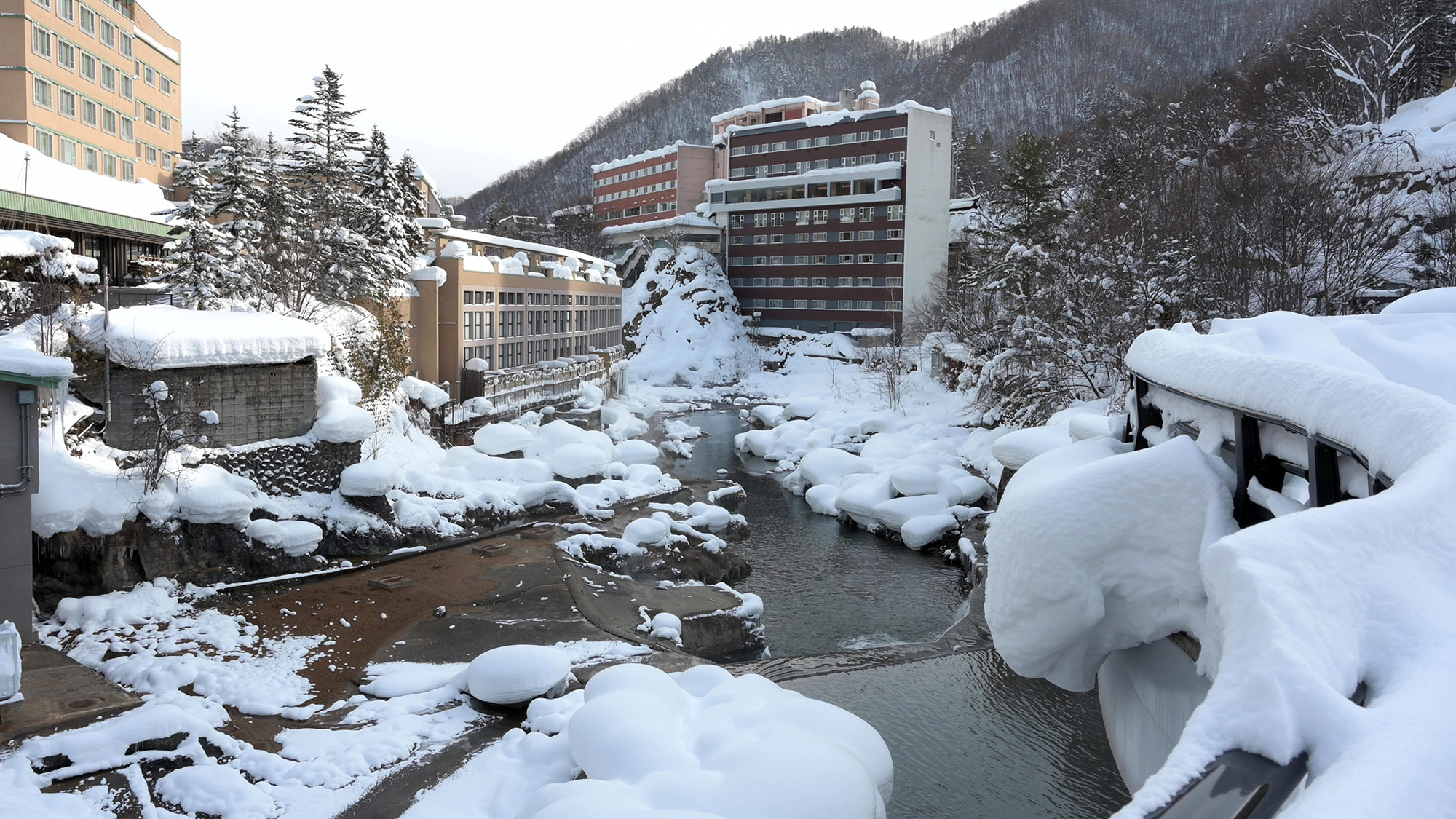 Staying in Jozankei is a great option for people in winter who would like to experience Japanese culture but almost has the advantage of being close to many world class ski resorts. Having Jozankei as a base really opens up options. Renting a car is recommended.
Getting to Jozankei from New Chitose Airport takes around 90 mins. Jozankei is situated in steep valley along the Toyohira river. Once off the main road there is a quaint network of small roads and bridges threading through the village. Wandering through town is fascinating. Jozankei Gensen Park is a free footbath spot where you can take your shoes off and and have a soak.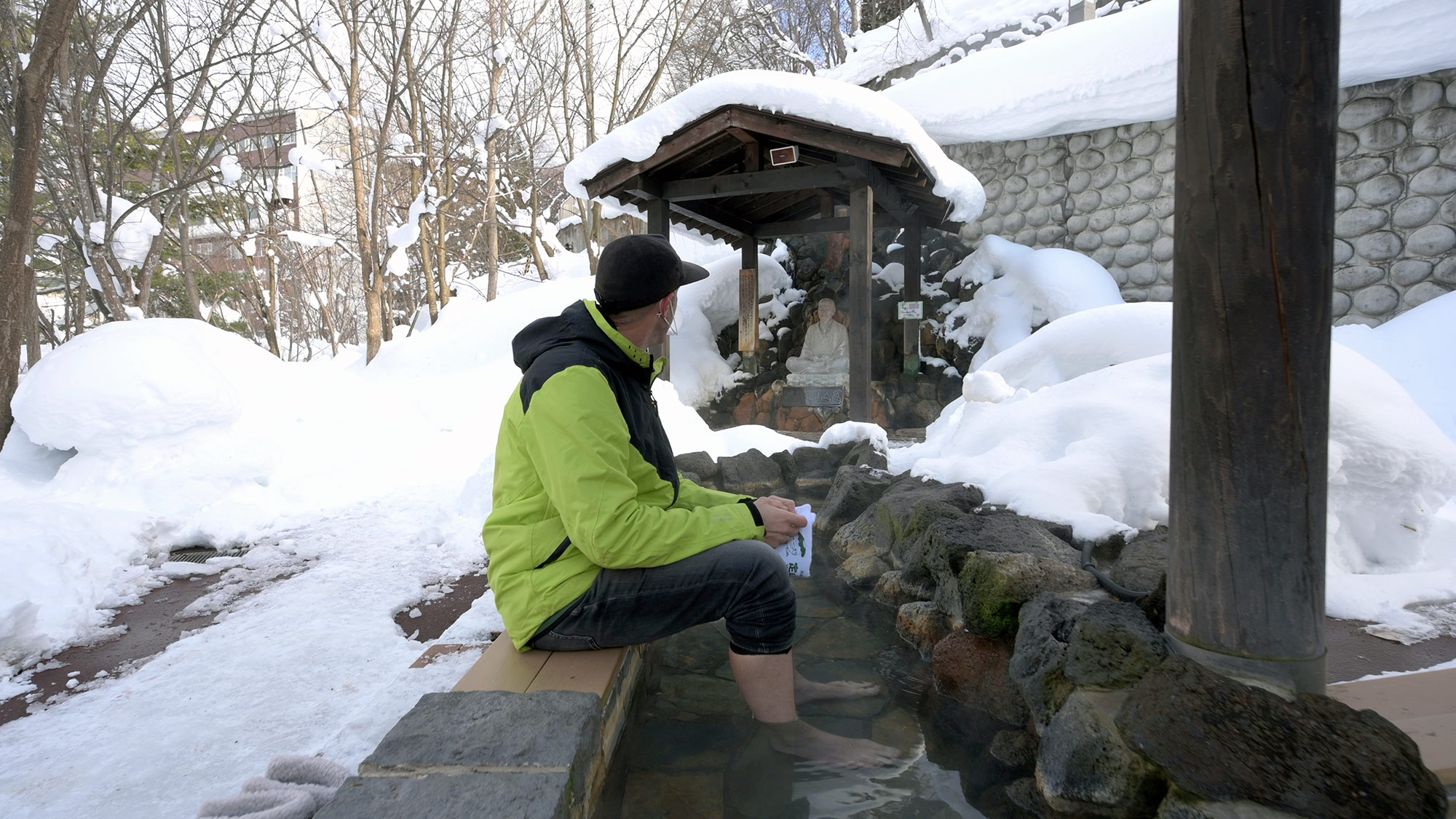 This is certainly good for people who might be new to Japan's onsen culture.  As the spring water comes directly out of the ground it is so hot you can literally a cook egg ( onsen tamago ) in 7 mins. There is a shop nearby where you can buy eggs try for yourself in a designated area of the park. The park was created to honor the founder of the Jozankei , Miizumi Jozan who was a buddhist monk a discovered the hot spring and set up the first Inn in the region 150 years ago.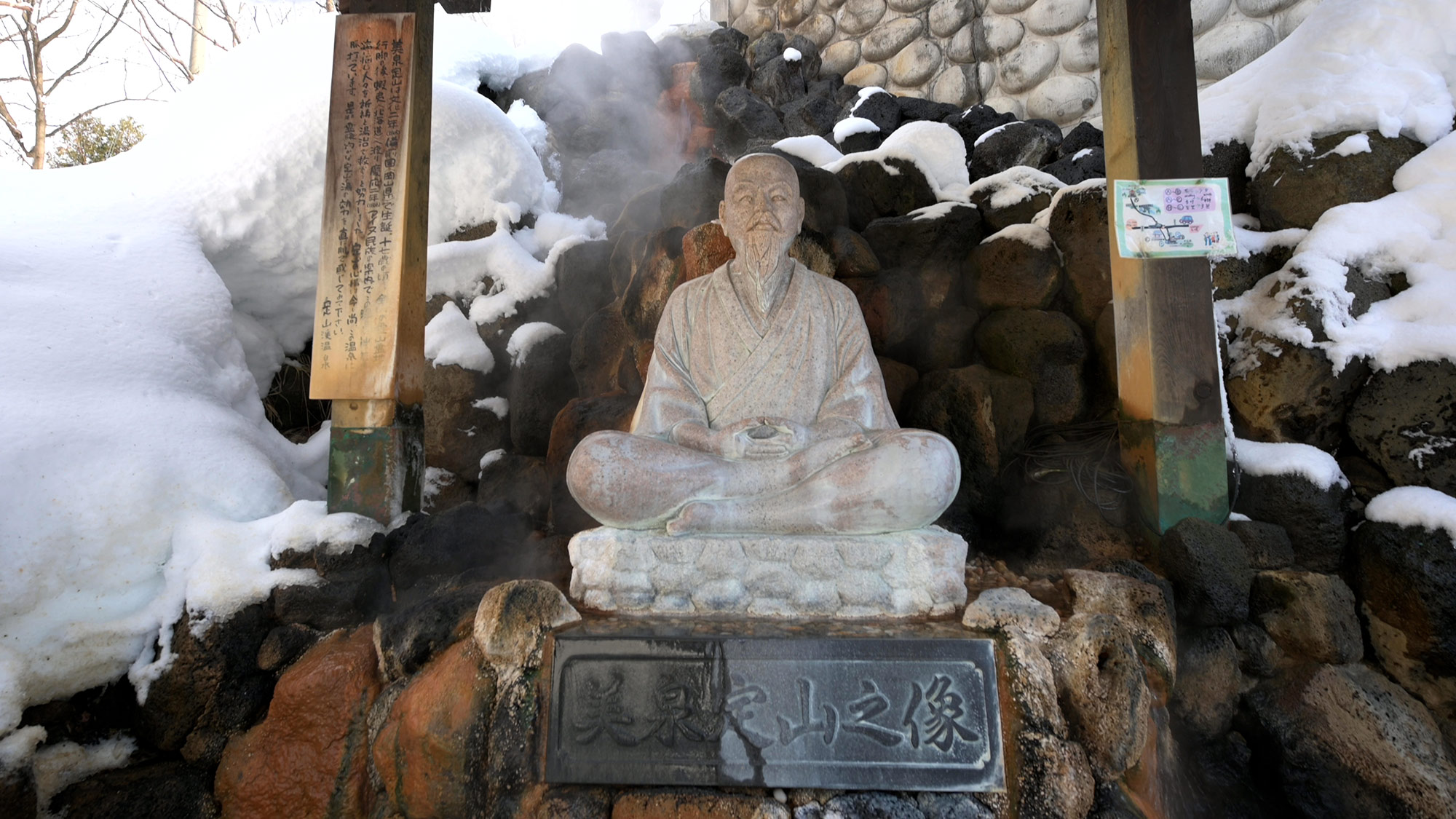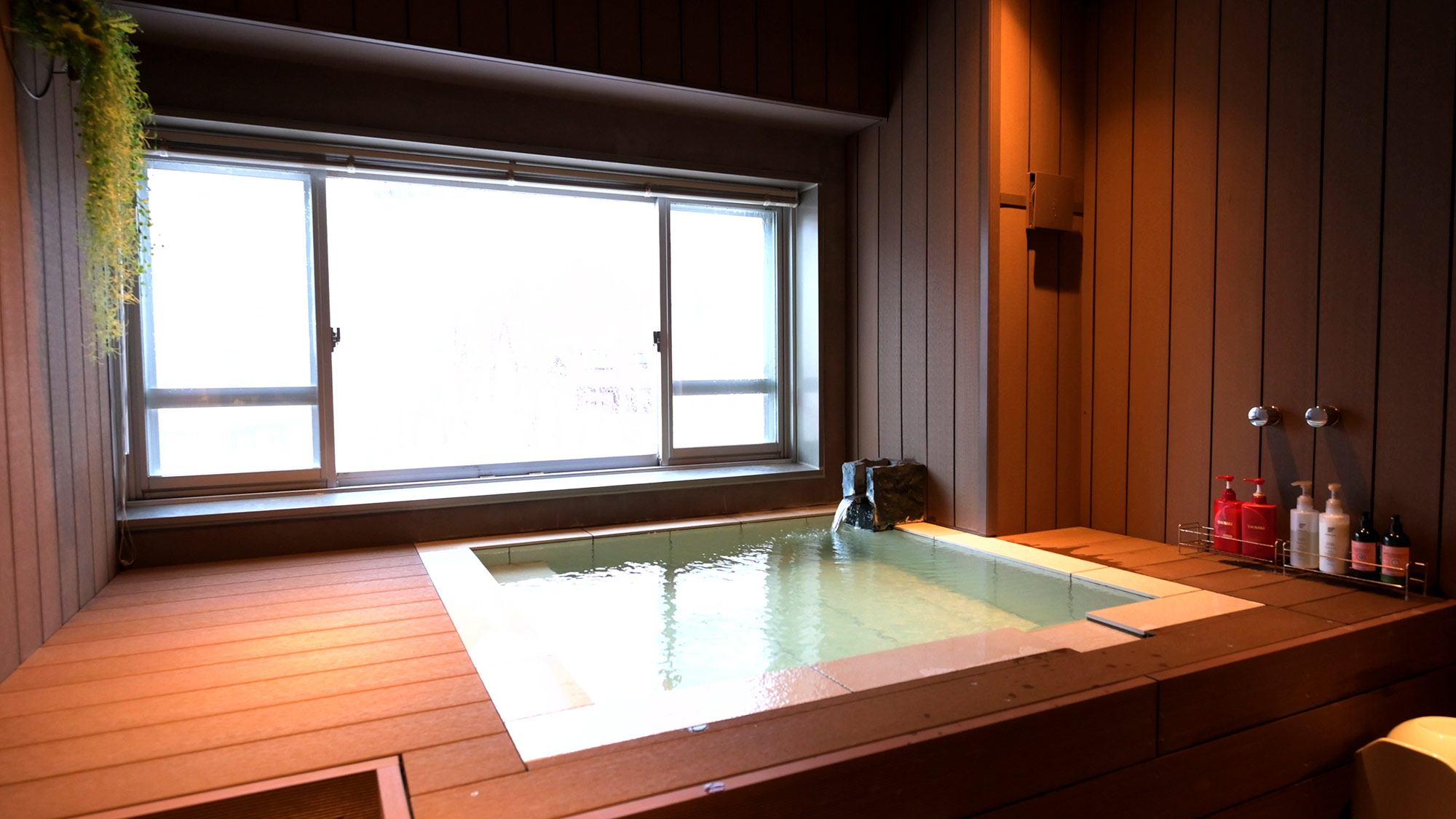 The options for hotels in Jozankei range from budget to luxury so depending on your budget you can find something to suit and rest assured even budget accommodation will have an onsen with possible private onsen options. Most of the hotels include set menus of traditional Japanese cuisine for dinner and breakfast.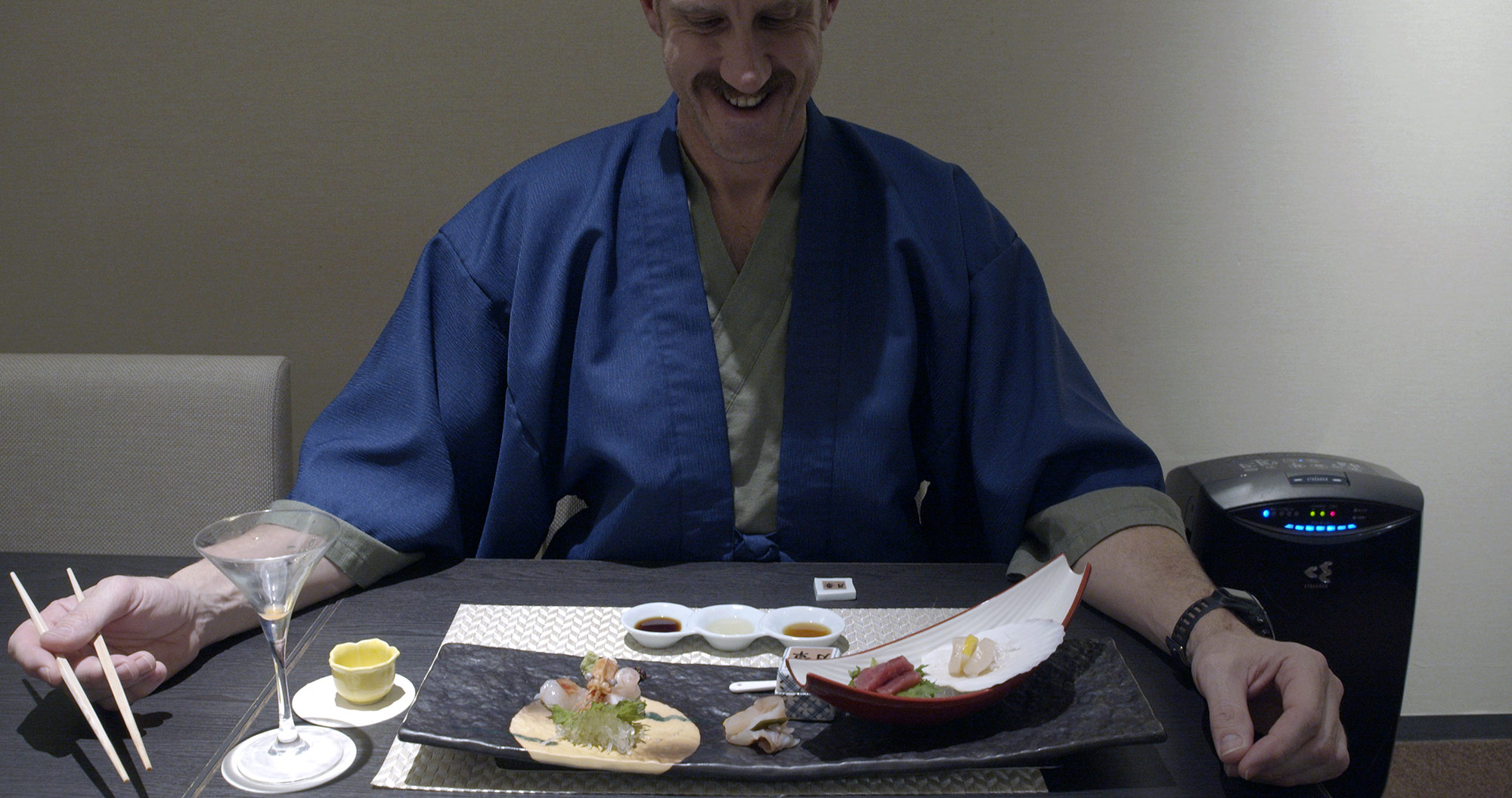 Access to Niseko from Jozankei
From Jozankei getting to the world famous Niseko area takes around 90 mins, with an early start you can still make it for first lifts. For those who require rental equipment. Rhythm Japan https://www.rhythmjapan.com/ is a great option and they are open from 8:00 am. They have an excellent range of skis and snowboards and pre booking makes the process very quick.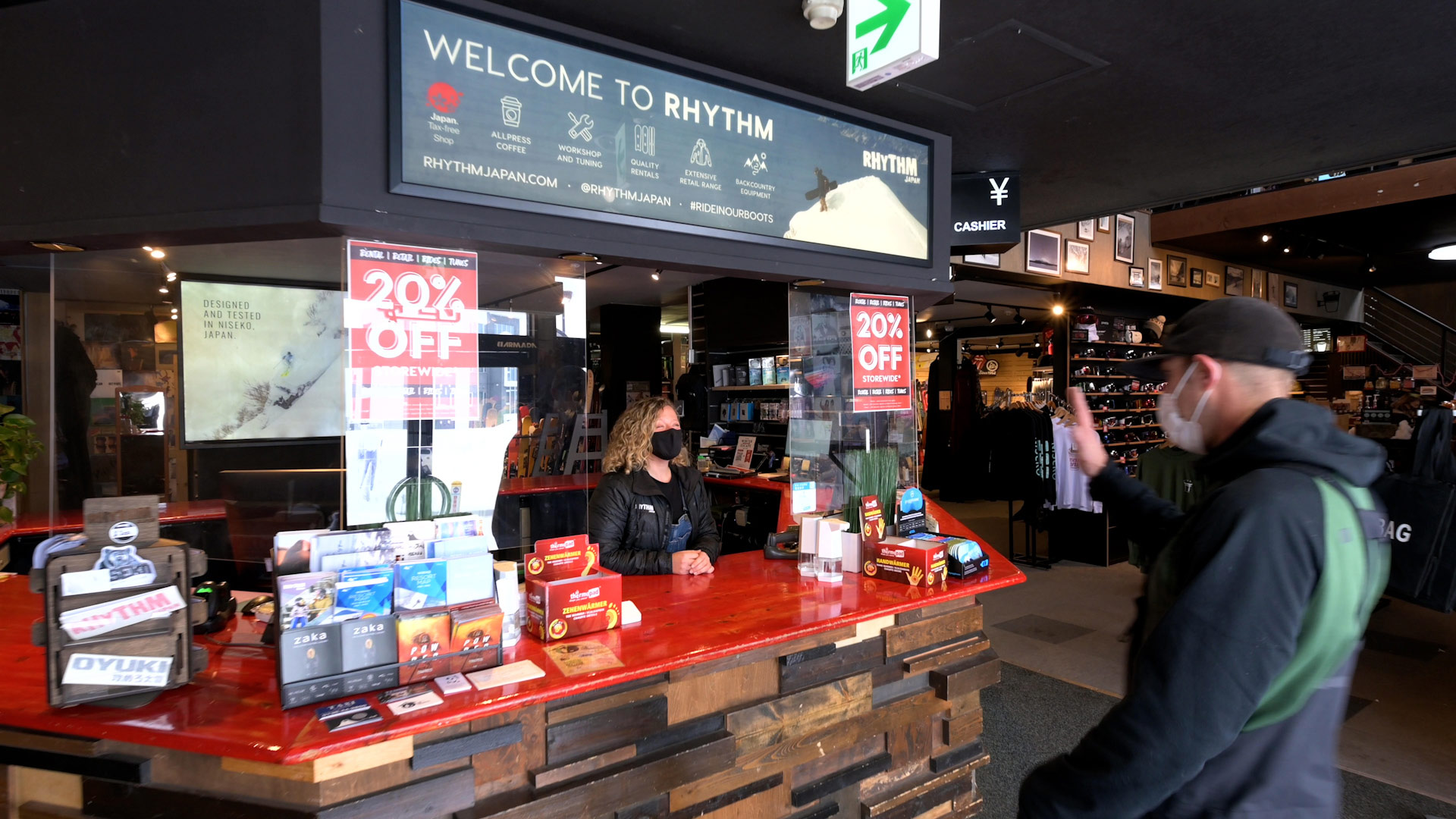 Niseko is a vast powder Mecca comprised of Niseko Annupuri, Niseko Village, Grand Hirafu and Hanazono. If it is your first time to the region and on a day trip getting a guide is recommended. Those looking for backcountry adventures Hokkaido Backcountry Club offer custom backcountry tours, Cat skiing and even Heliskiing. A day backcountry skiing/snowboarding with Hokkaido Backcountry Club varies on your ability and experience.  One example would be hiking Mt. Nittonupuri which is to the west of Mt.Annupuri where the main ski resorts are based around.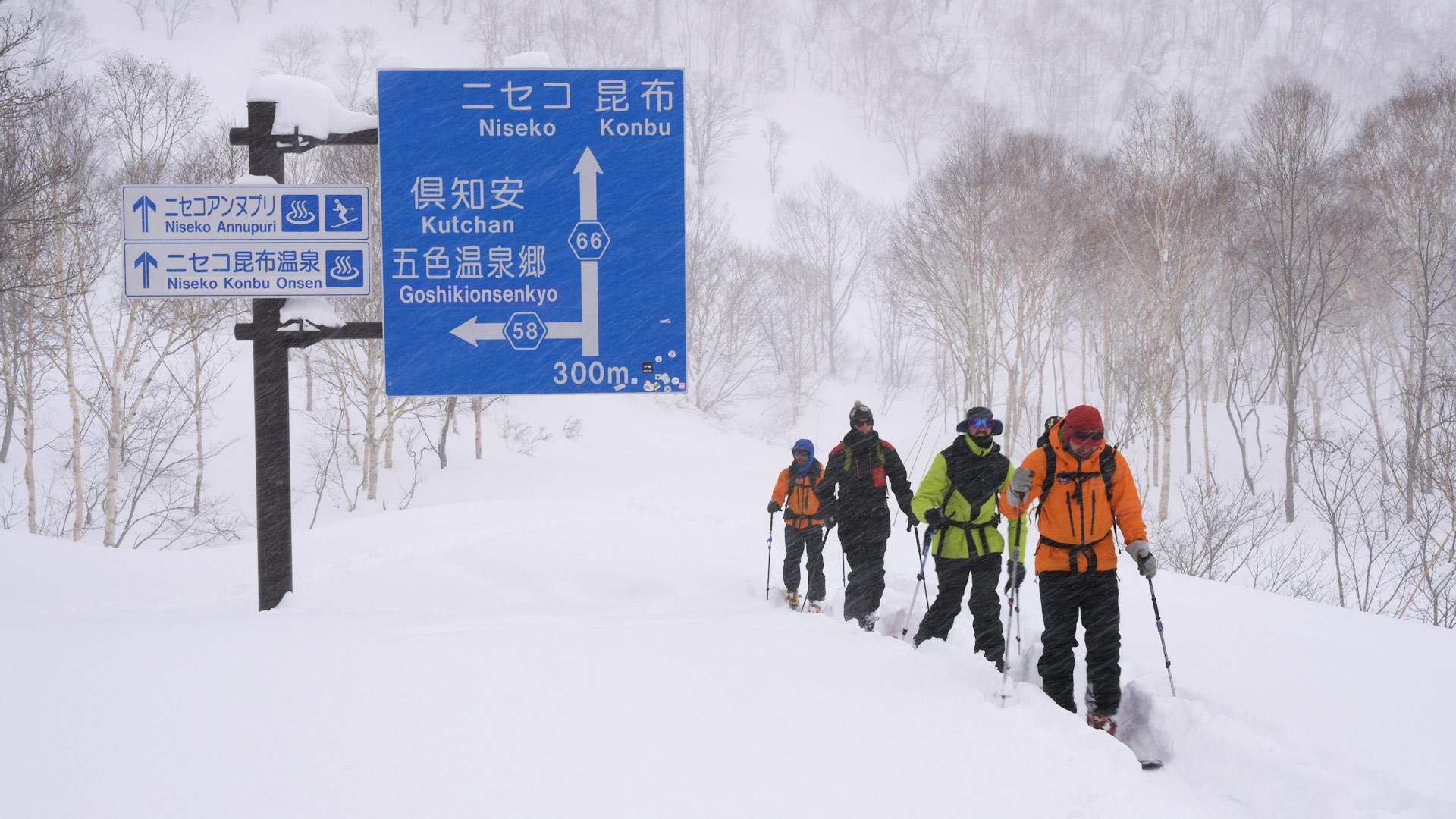 The hike to the the top of the first drop takes around 1 hour but the reward is hiking through beautiful forest and fresh tracks down all day. The runs down are not long but what they lack in length they make up for in quality.  After the first hiking track is put in it hiking is much faster. The number of runs depends on the groups fitness but usually between 3-5 runs.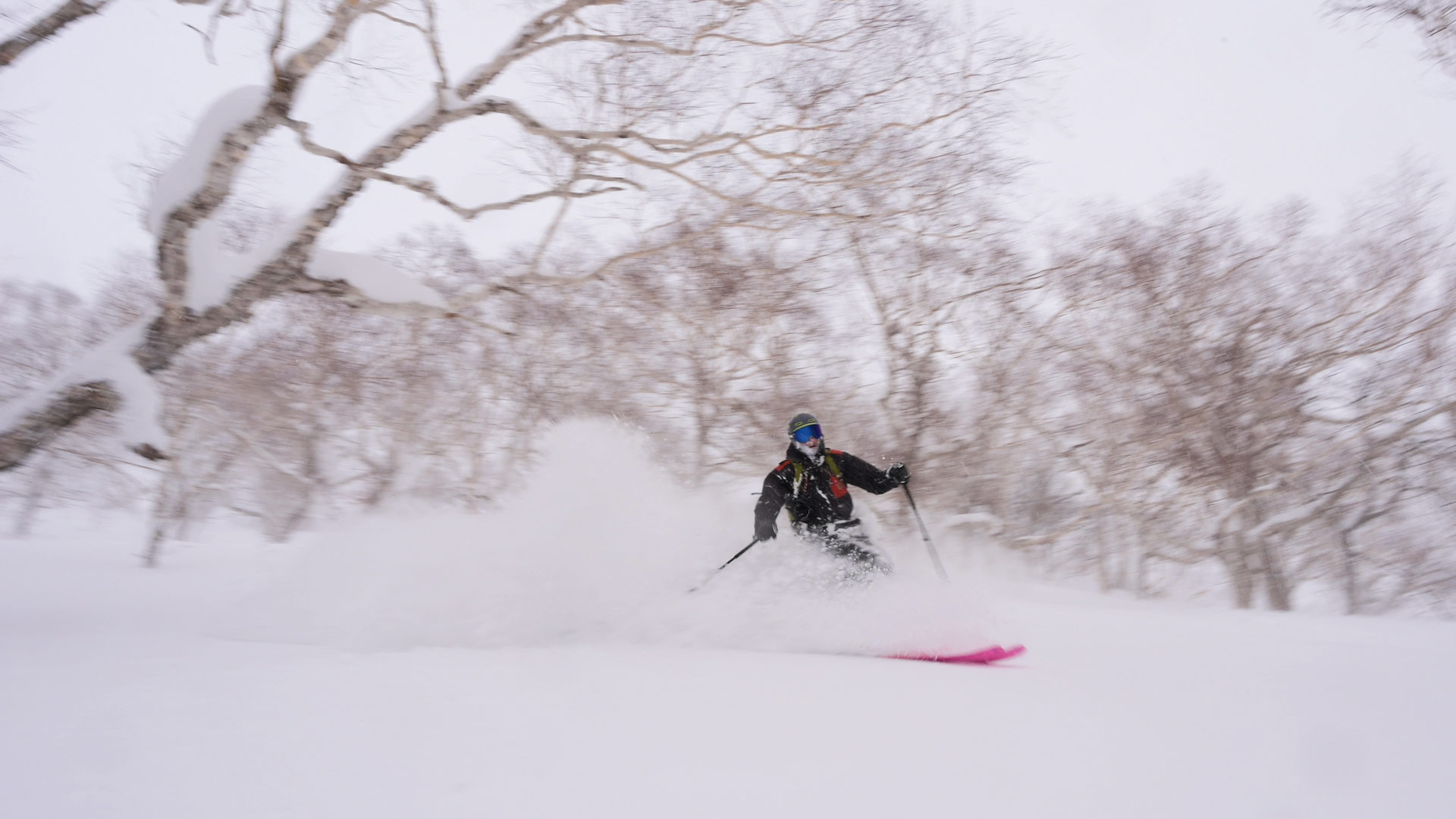 Niseko United has a unique gate system where they manage side country access. There are a series of gates that people access and leave the resort from at their own risk when the snow conditions are suitable. Having a guide is highly recommended.  Having all the necessary backcountry gear also still essential; beacon, shovel and probe. Rhythm Japan offer rental gear for backcountry skiing and snowboarding as well as guiding services. There is nothing quite like hitting the side country from the resort on a powder day. A classic Niseko experience is hiking the Peak of Mt.Annupuri from the top of Grand Hirafu. The hike takes around 20 mins and offers amazing riding through open alpine terrain into the treeline and fantastic tree skiing.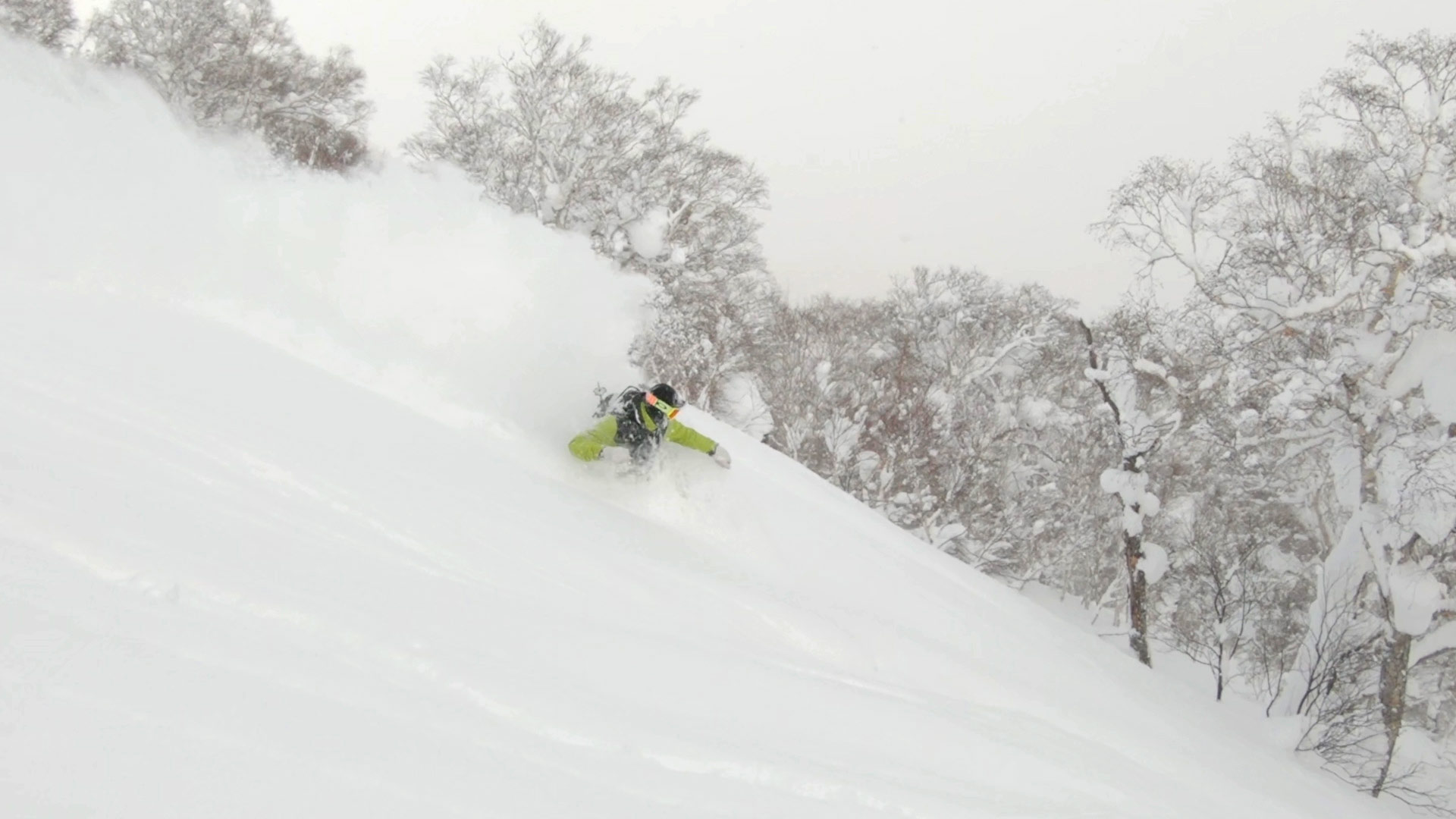 Onsen in Jozankei
Back in Jozankei one of the oldest onsens is Kokoro-no-Sato Jozan founded in 1866. This onsen is the ultimate foot onsen.  Set in a large tranquil grounds the beautiful building has a reception that leads into a relaxing lounge over looking the exterior onsen space.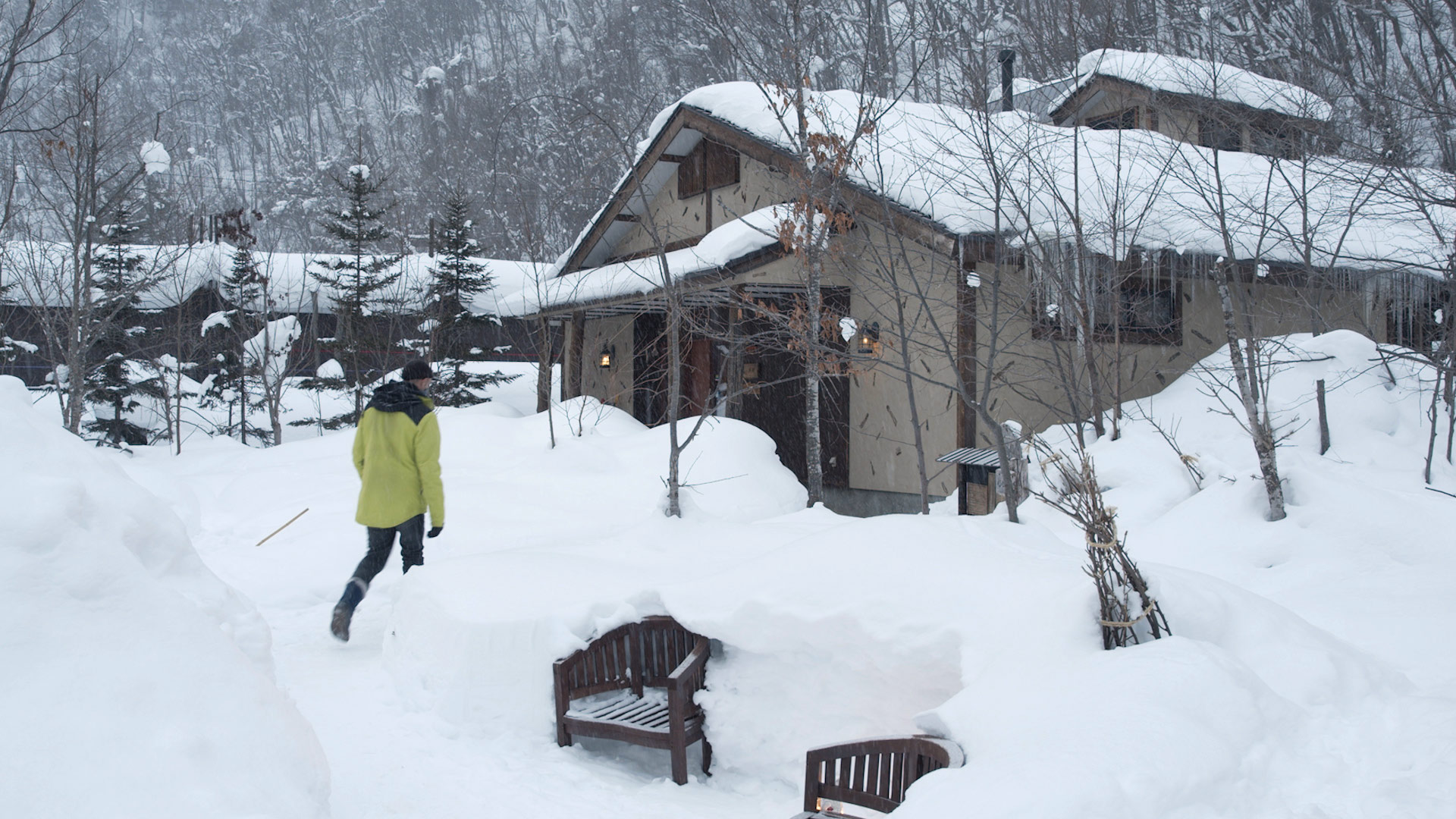 Outside there is a series of 8 different onsen pools with low armchairs set around the edge of the pools The onsen provides a traditional yukata coats, cushions and blankets to keep customers comfortable while they soak outside. The baths all have slightly different water content and temperatures and it is fun finding the perfect onsen for yourself. Once back in the lounge there are complimentary hot drinks and homemade tea cakes. There is also as well as a library with over 800 books on nature as well as an antiques gallery in an adjacent annex.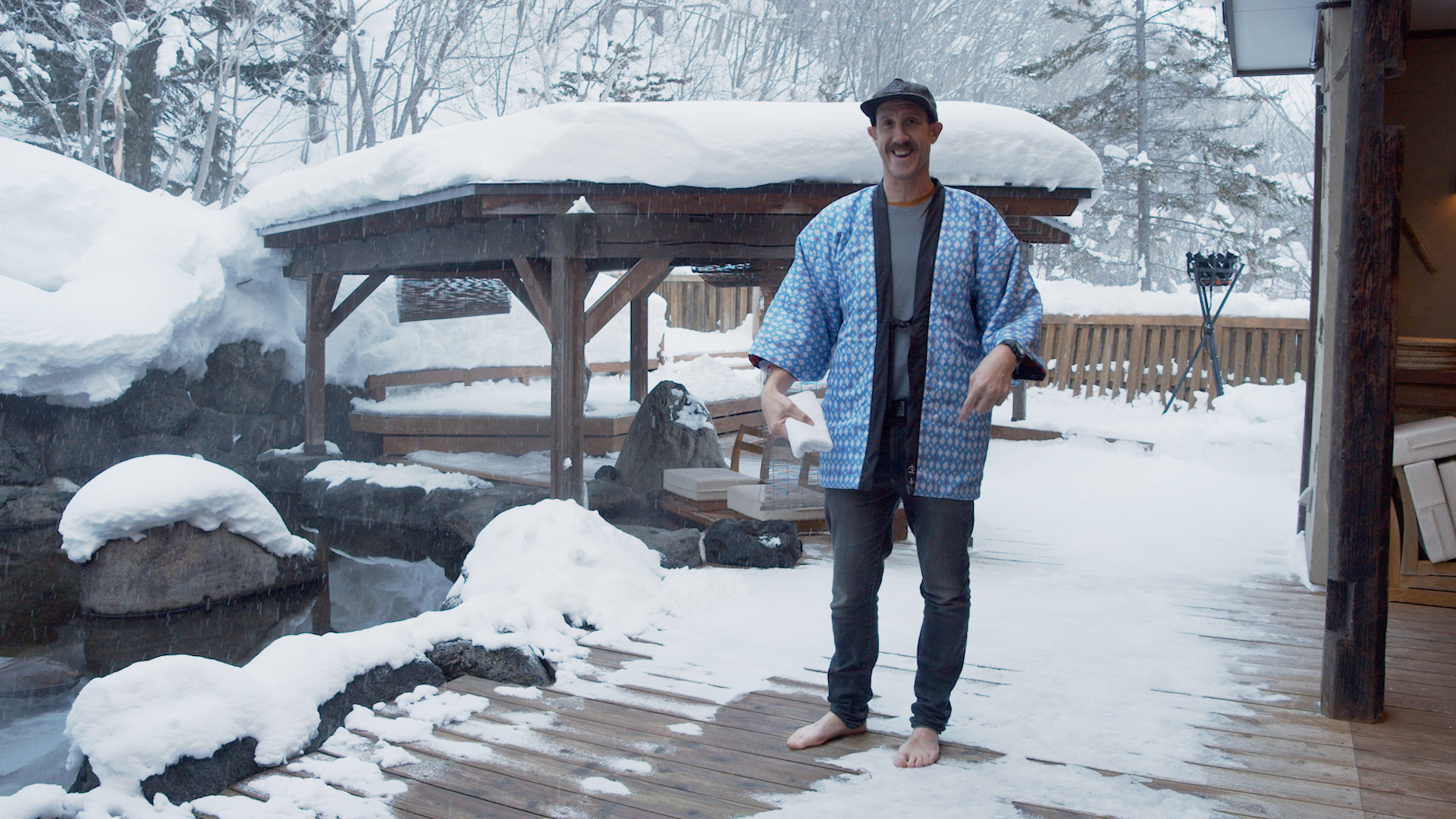 In winter from around Jan 30 to Feb 4 a beautiful event is staged around Jozankei Shrine called YUKITORO. Hundreds of candles are placed in frozen holders creating a spectacular scene. People gather to enjoy the scene and make a prayer at the shrine.
Skiing and boarding in Sapporo Kokusai
Another great option for skiing and boarding day trips from Jozankei is Sapporo Kokusai which is only 20 mins drive from Jozankei. The resort has plenty of excellent terrain to suit any ability and of course amazing snow. On a clear day the view from the top of the resort is spectacular with views of the Sea of Japan and across to Sapporo City. With one long Gondola connecting the whole resort it makes it really easy to navigate and keep your bearings.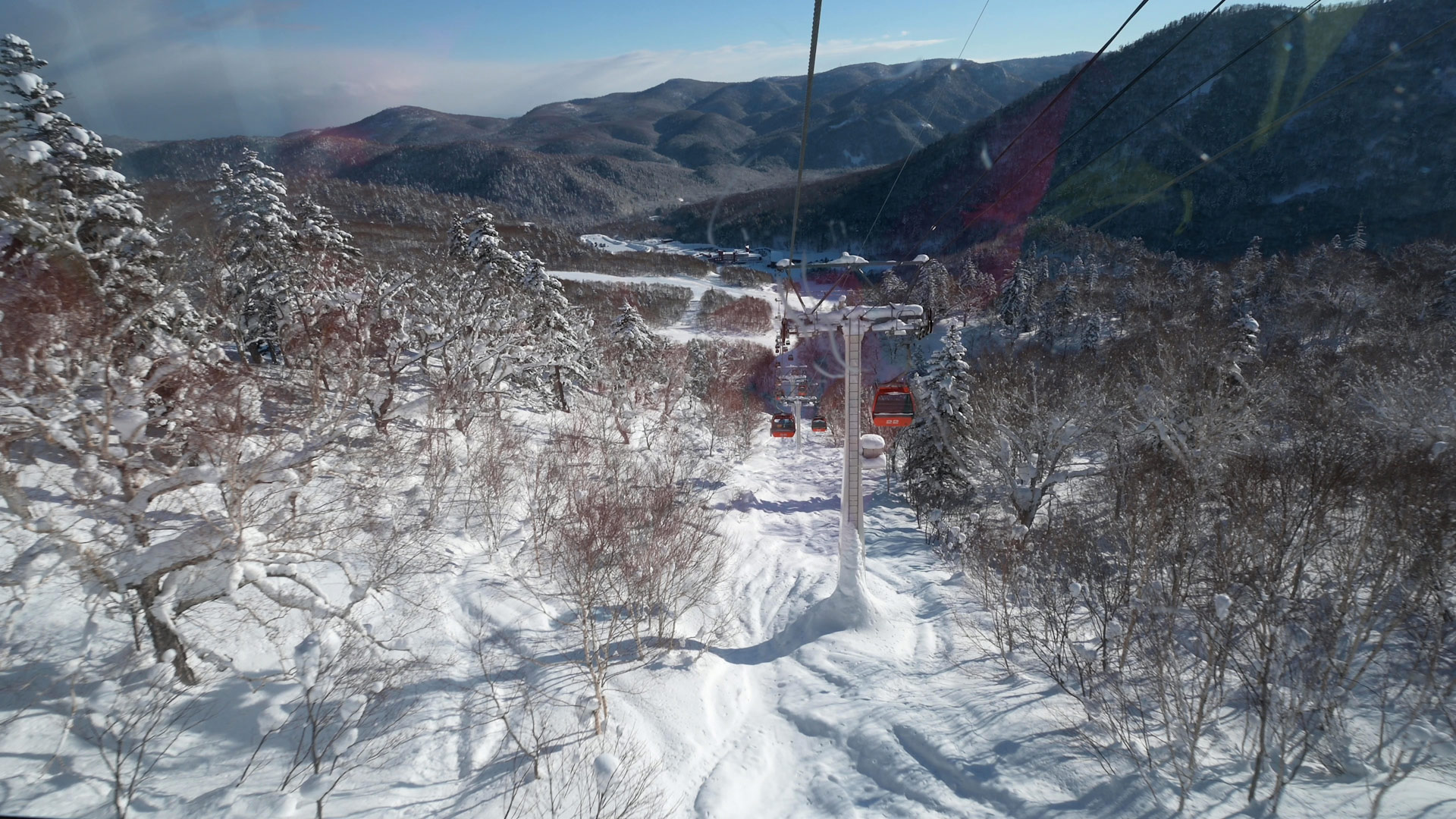 Although the resort is not huge there is still so much amazing riding to be had you could easily spend a week or more riding the resort everyday and be happy.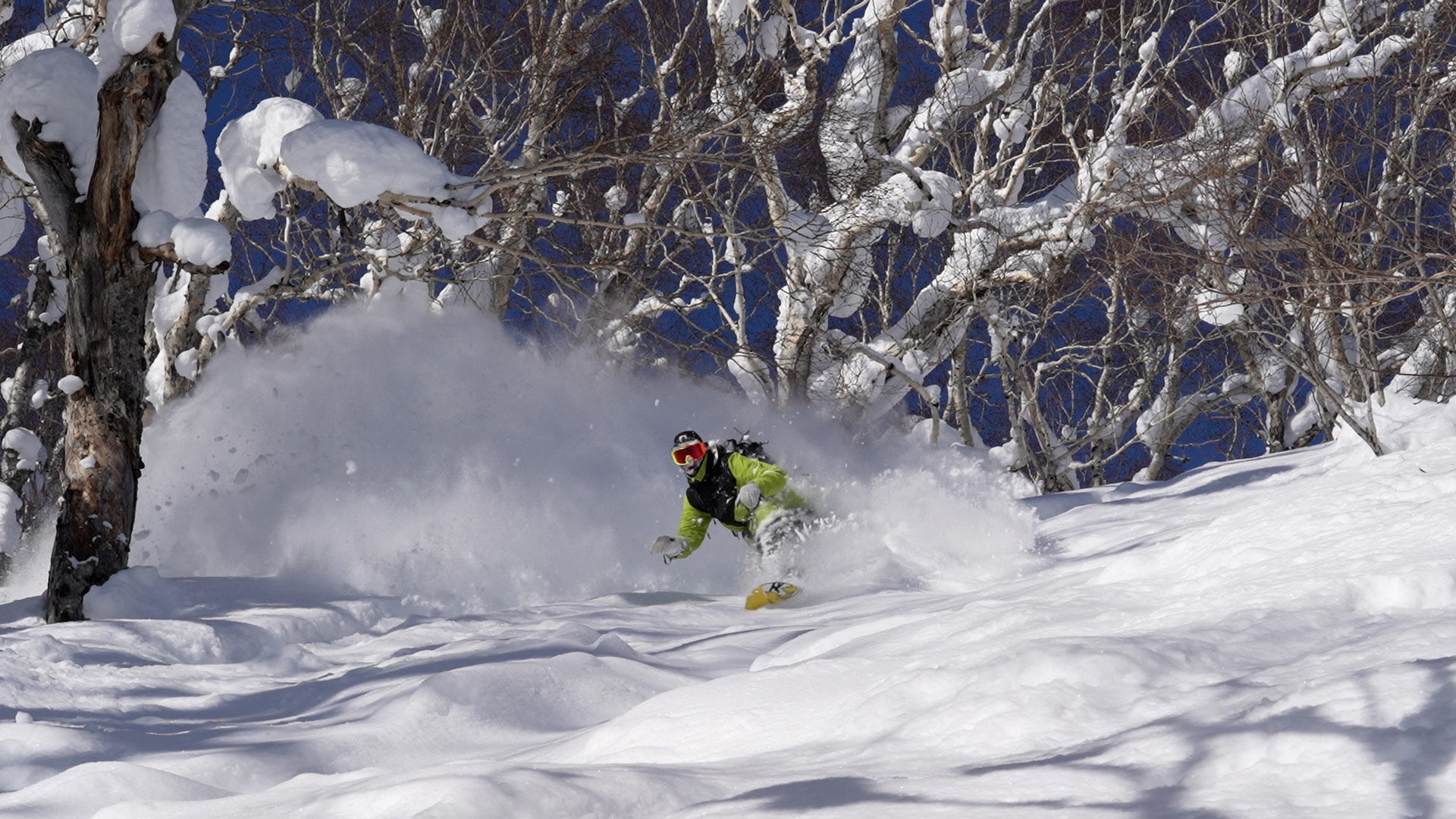 At the summit of the resort there is a great cafe 'SKS INTERNATIONAL'  They have espresso coffee which can be hard to find in Japan and a menu of light meals and ice cream which is perfect for a break and recharge before getting back on the slopes. The view from the cafe is beautiful as well.
Check the video from the link below to explore more;
https://youtu.be/z9NlPBhtbIo
Directed by Glen Claydon
Glen Claydon Photography
https://glenclaydon.com/
Visiting Sapporo city
Another advantage of staying in Jozankei is also being able to head into Sapporo which is only 50 min by car. Sapporo is a vibrant big city and heading into the downtown area is an obvious choice. The Sapporo TV Tower in Odor Park is a great way to orientate yourself. The tower was built in 1957 and from the observation deck at 90m has awesome views across the city.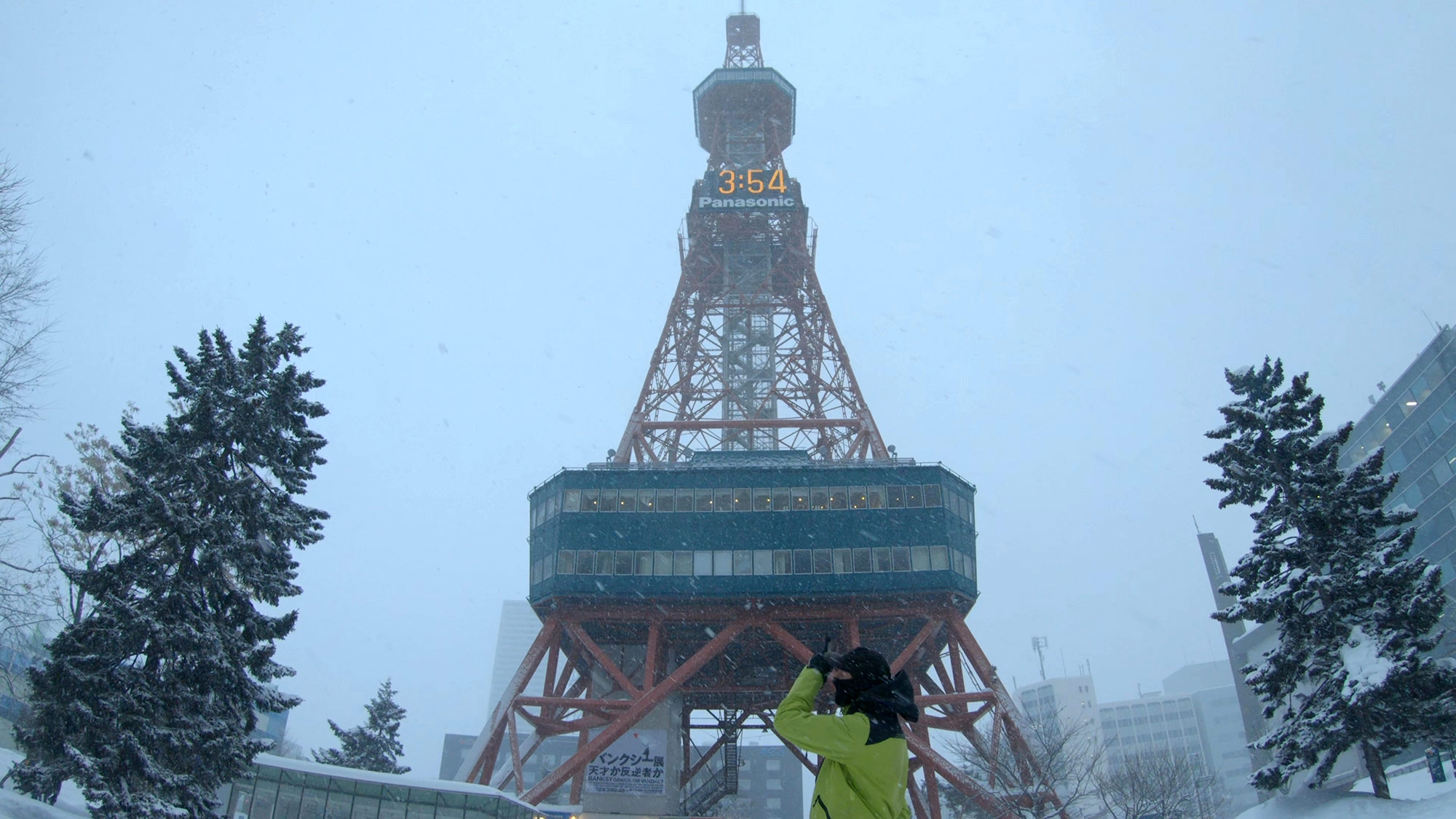 Wandering through the city in winter is surprisingly easy with the footpaths cleared and it is truly a unique experience for one not accustomed to snow in a big city. Sapporo has great shopping and you can find pretty much anything you are after. There is also a vast network of underground shopping precincts that connect all the way down to Sapporo Train station for those who would like to escape the cold. The entertainment district of Sapporo is in an area called Susukino which has towering buildings with huge neon signs and the hustle and bustle of a fast paced city living. This is a fun contrast to the tranquil setting of Jozankei. The famous Susukino intersection is a sight to be seen.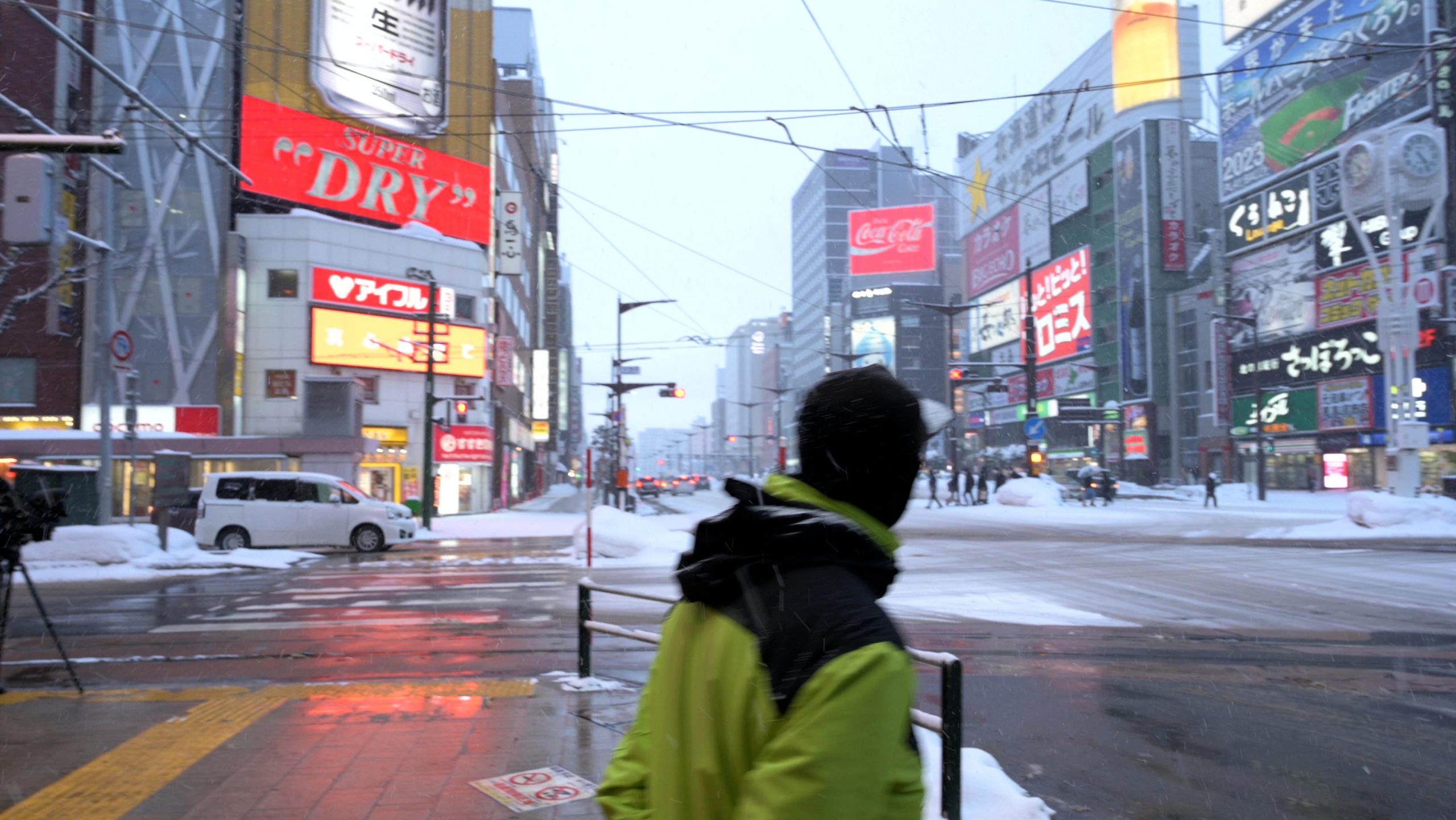 Jozankei is a wonderful destination for those who want to relax, experience Japanese culture and have a base to explore the region from but not only in winter but through out the year as well.