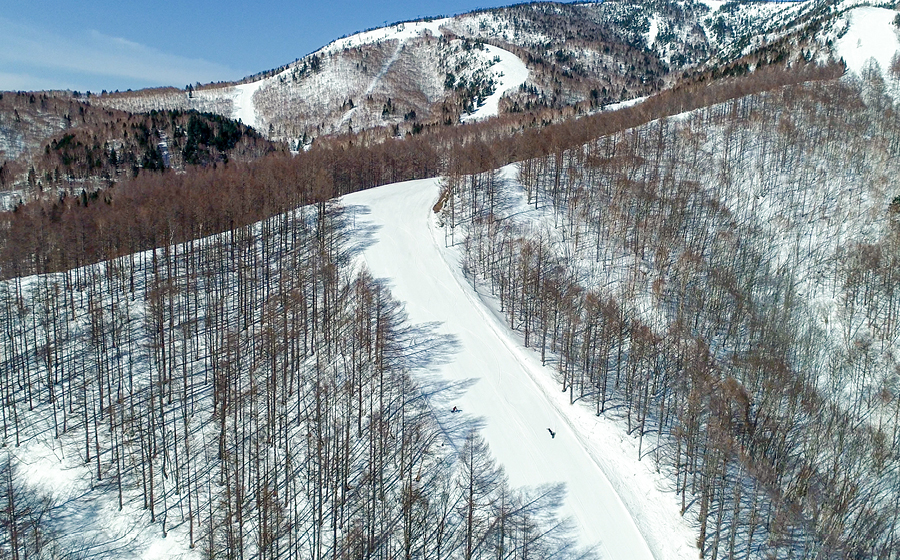 Okushiga Kogen Ski Resort is located within the Jōshin'etsu-kōgen National Park. There are nine courses with a good spread of terrain for all kinds of skiers and snowboarders, a Free Line Park and a kids park – as well as acres upon acres of backcountry skiing.
The best time to visit would be in February, when the average snow fall is at 2.5 metres. However, the season at Okushiga Kogen Ski Resort runs from December to early May, so it can be enjoyed even during cherry blossom season all the way into mid Japanese spring.
To get to Okushiga Kogen is quite simple. From Narita, it's a breezy 150 minute ride on two trains to Nagano and an hour and half from there to the resort on the Nagaden bus going towards Shiga Kogen.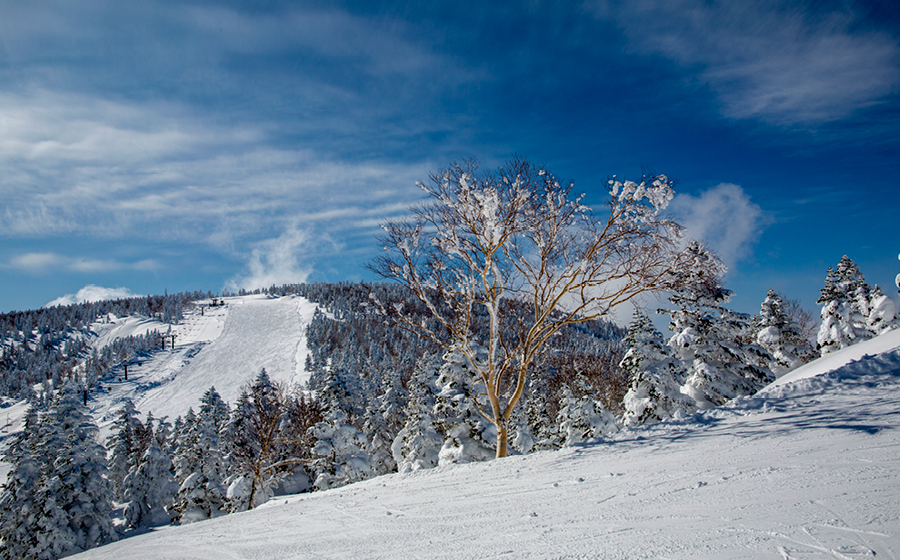 Okushiga Kogen Ski Resort is known for ample amounts of quality snow and tons of variety. The resort was exclusive to skiers until recently; now both skiers and boarders can enjoy the slopes, including the lengthy south-facing 2.2 kilometre downhill course that comes with a spectacular view.
It's a beginner and family friendly resort with six out of the nine courses designed for beginner and intermediate skiers & boarders.
The kids park provides for a great spot for children to learn how to ski through play, with three family friendly courses for parents and their kids to ski or snowboard together.
If you're an experienced skier or a boarder, you'll want to try the 400 metre-long Kuma-otoshi course, which is the steepest slope at Okushiga Kogen. You can also ski among the amazing forests surrounding the resort; if it is your first time, hire a guide for lessons in backcountry skiing.
Okushiga Kogen is also home to the Shiga International Ski School. It's the only 100% English ski school in Shiga Kogen, providing excellent quality lessons with instructors from all around the world. Okushiga Kogen Ski Resort is also set up with a ski and snowboard rental store. From basic ski and snowboarding equipment and snow wear to cross-country skis and snow shoes, they've got you covered.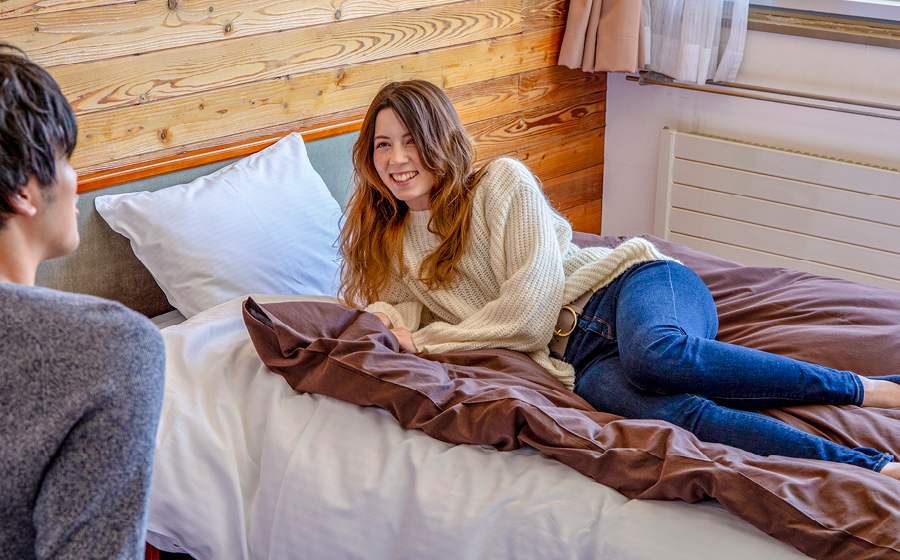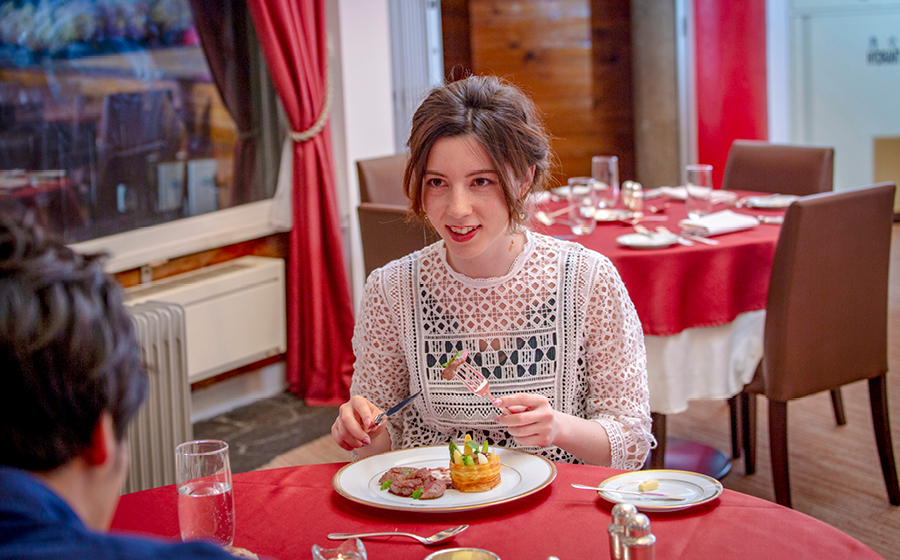 Should a major powder dump at the resort temporarily suspend lift operation, there is a heated pool and other activities to enjoy indoors. Restaurants in the resort's two hotels are situated near the high-speed pair lift station, and between them, offer a rich variety of cuisine including Japanese, Chinese, Italian and French. Bars in either hotel are the place to head for a beer or two after a day on the slopes.
The view from the observation deck up on the apex of number 3, you can enjoy a moment of serenity amongst a sea of clouds and look over to the Northern Alps in the distance.
To get the most out of your time at Okushiga Kogen Ski Resort, grab a Shiga Kogen All 18 Ski Area Pass. With this pass you gain access to all 18 ski resorts within the Shiga Kogen area, adding even more variety in your Japanese ski or snowboarding experience.
Okushiga Kogen Ski Resort
Shiga Kogen, Yamanouchi-machi, shimotakai-gun, Nagano
Phone: +81-269-34-2034
Open: 8:30am-4:30pm
http://en.okushiga.jp/skiresort
Taravelling times to Okushiga Kogen Ski Resort
Tokyo: 3 hrs 10 min (car), Osaka: 5 hrs 10 min (car)
Resort Data
Snow depth: Dec 120cm/Jan 250cm/Feb 250cm/Mar 280cm/Apr 160cm
Terrain: Beg 20%/Int 60%/Adv 20%
Longest run: 2.2km
Gondolas: 1
Chairlifts: 5
Vertical drop: 500m
Steepest slope: 30°
REGION INFORMATION
COMMENTS