Maiko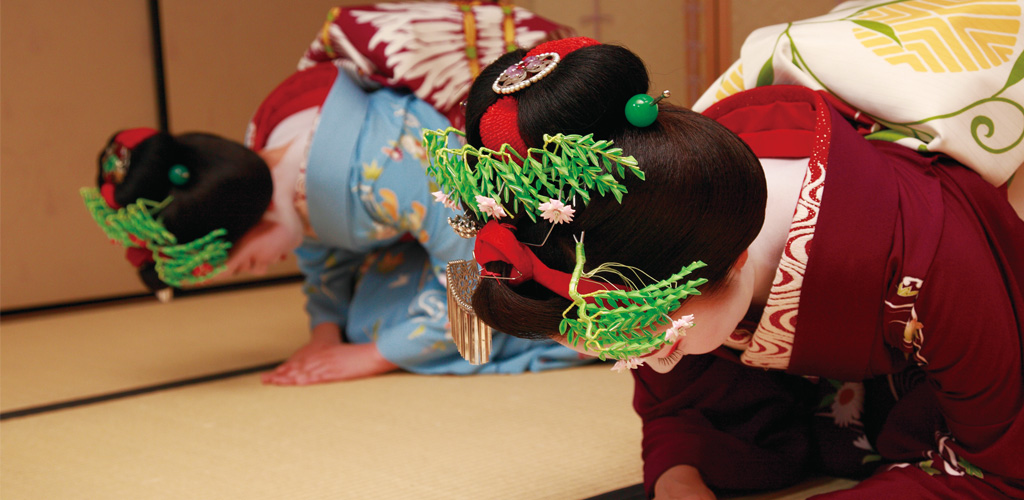 Maiko are the apprentice geisha of Kyoto, which remains a bastion of this antique entertainment culture in Japan today. Although they may come from any part of Japan to study the geisha arts, once they become maiko, all speak in the Kyoto dialect. Maiko live, study and work in the Gion district of Kyoto, and will rarely be seen anywhere else. Unlike the more senior geisha, they always wear the iconic white face paint while they're working, which means they can be spotted easily.
Monks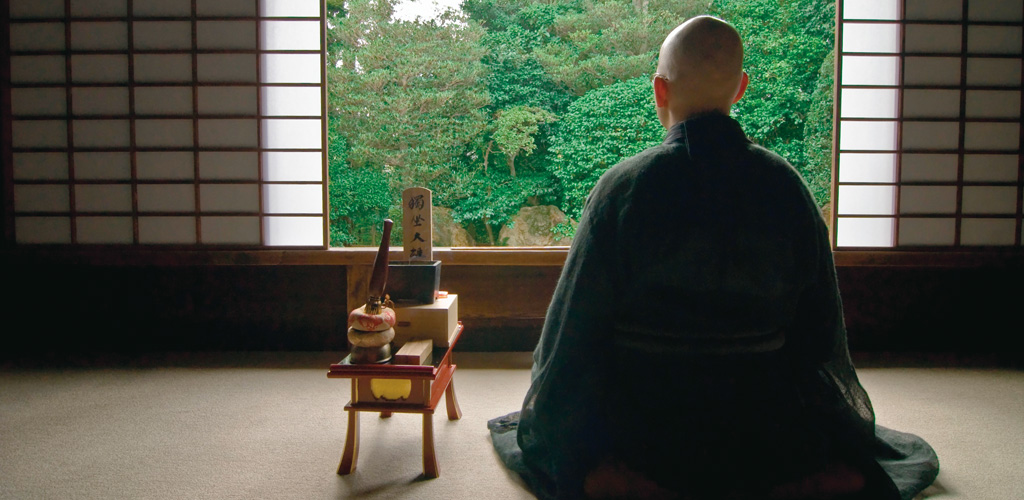 With more than 1,600 Buddhist temples in Kyoto Prefecture, monks are part of everyday life in the city. As well as maintaining the temples, they conduct worship services, funerals, and other ceremonies for their local communities. One of the their busiest times of year is 'Obon', when they cast enormous pyres ablaze around the hillsides of Kyoto to form Chinese characters in flames, as a farewell to the spirits of ancestors who are believed to return to their family homes during this period.
Torii gates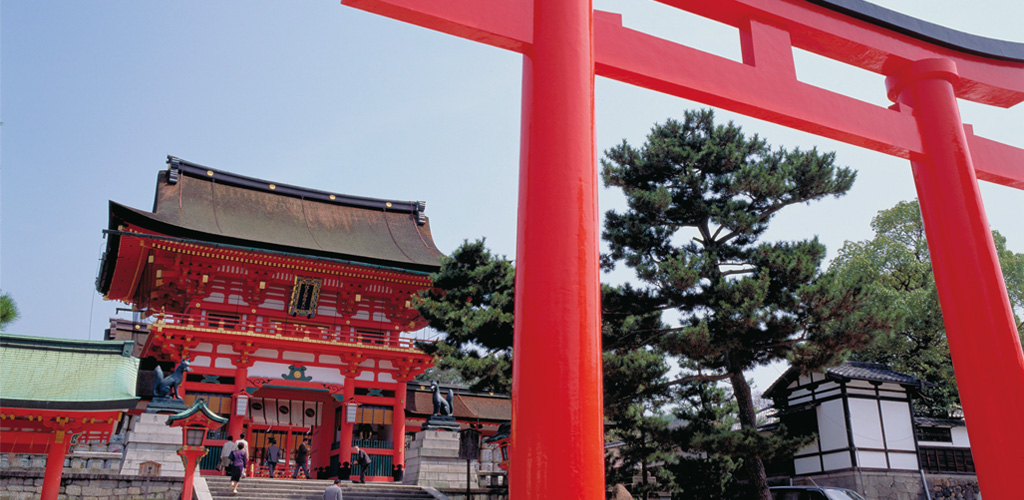 Shinto shrines always have at least one torii marking the entrance to sacred ground, but at Fushimi Inari Taisha Shrine in Kyoto, they line the pathways so tightly that they form brilliant vermillion tunnels. This shrine is dedicated to Inari Oˉkami, a Shinto harvest god worshipped since ancient times. The custom of dedicating torii gates in honour of Inari Oˉkami began in the Edo period (1603-1867), and some 10,000 of them line the paths at the shrine today.
Jizoˉ statues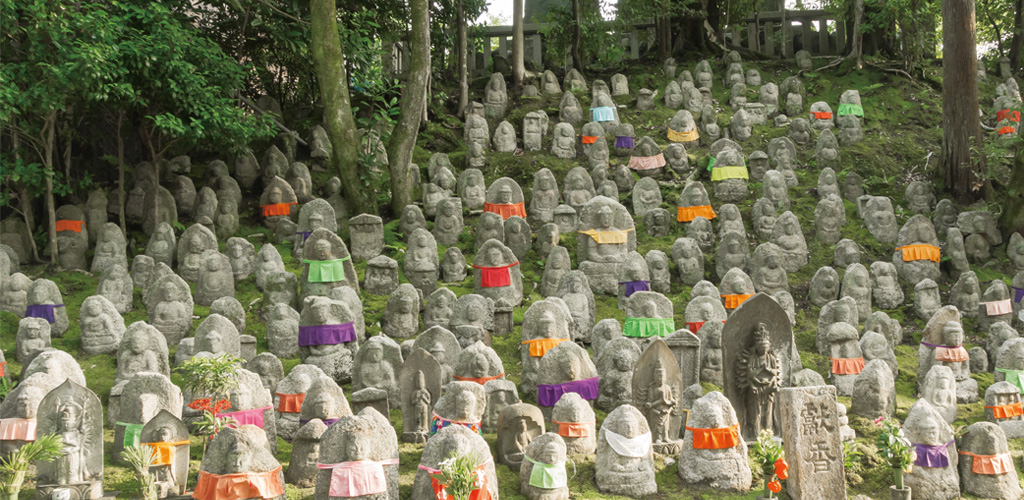 The childlike stone monk statues scattered all over Kyoto, often attired in red bibs, are images of a Buddhist deity called Jizoˉ. Affectionately known in Japan as 'O-jizoˉ-san', he is a guardian of of travellers and children. For this reason, Jizoˉ statues are often placed close to roads – particularly crossroads. While these roadside Jizoˉ figures are often solitary, some under their own shelters, crowds of them are commonly found at Buddhist temples such as Kiyomizu-dera.
TOKYO AND KYOTO