www.snowtomamu.jp/winter/en/  |  079-2204 Nakatomamu, Shimukappu-mura, Yufutsu-gun  |  2+81-167-58-1111  |  Days 9:00-16:00, Nights 16:00-18:00 (Mon-Thu), 16:00-19:00 (Fri-Sun, Holiday)  |  Travelling times to Hoshino Resorts TOMAMU New Chitose Airport: 1 hr 30 min (car), Asahikawa Airport: 3 hrs (car)
ICY ENTERTAINMENT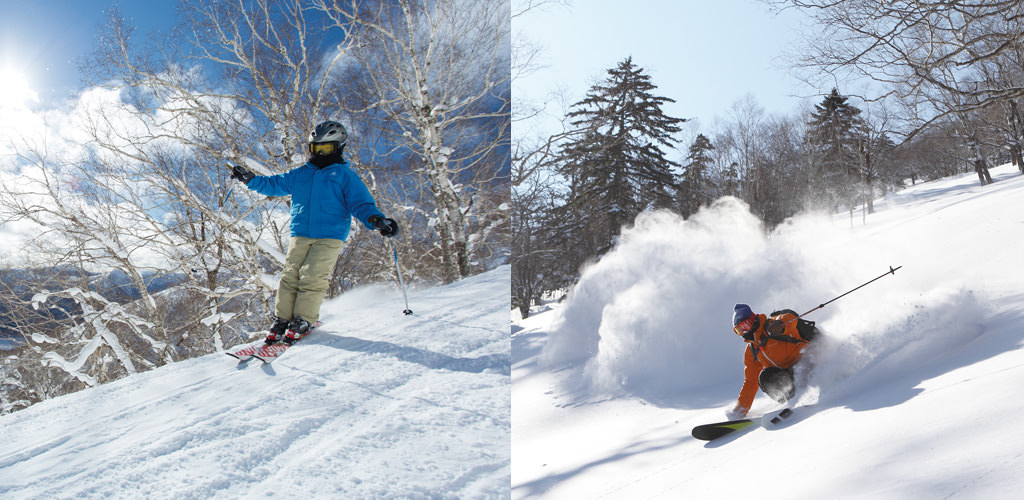 Located just over an hour by train from Hokkaido's New Chitose Airport, Hoshino Resorts TOMAMU offers an expanded total of 29 great courses for all riders, covering a lengthy 21.3 kilometres. Making the resort stand out from the powder crowd are its innovative entertainment and attractions for all ages, including the enchanting Ice Village, and panoramic Muhyō Terrace.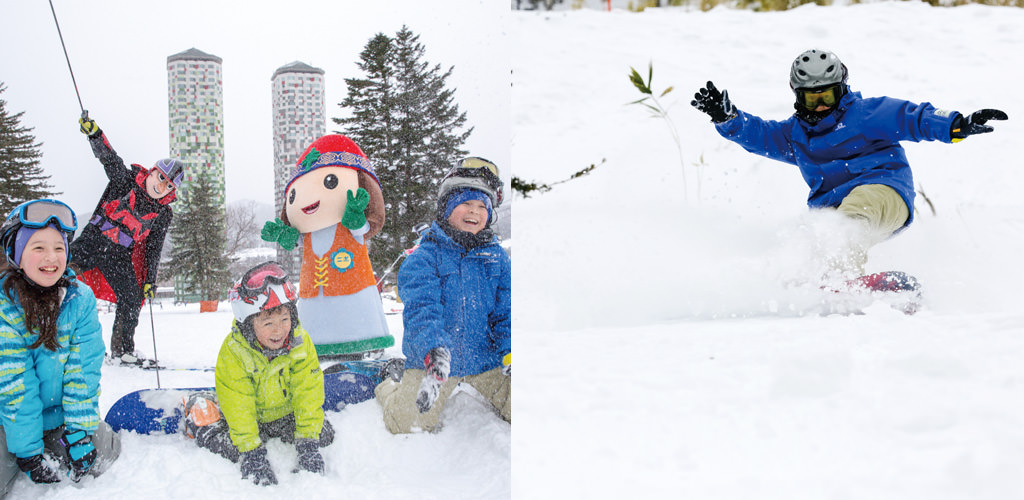 A fun way to start a big powder day at Hoshino Resorts TOMAMU is its Morning Glory tour, an early-morning excursion onto virgin powder with skis, snowboards and sleds; when it's time for coffee, take the gondola up the mountain to the Muhyō Terrace observation deck, and warm up to the beautiful landscape of trees covered in rime ice – ice flowers blooming from frozen water droplets in the sub-zero air.
To go deeper into its winter wonderland, Hoshino Resorts TOMAMU runs a new and improved snow cat tour of the breathtakingly beautiful scenery, complete with a lavish mountain lunch and free time to explore or take another coffee break.
Other attractions planned for the upcoming season are a new after-ski cafe menu, an upgrade to the Ice Village, a day tour for expert-level riders, and a new English group skiing program for children. Check the resort's website for updates on all of these new additions.
When the sun goes down, the fun heats up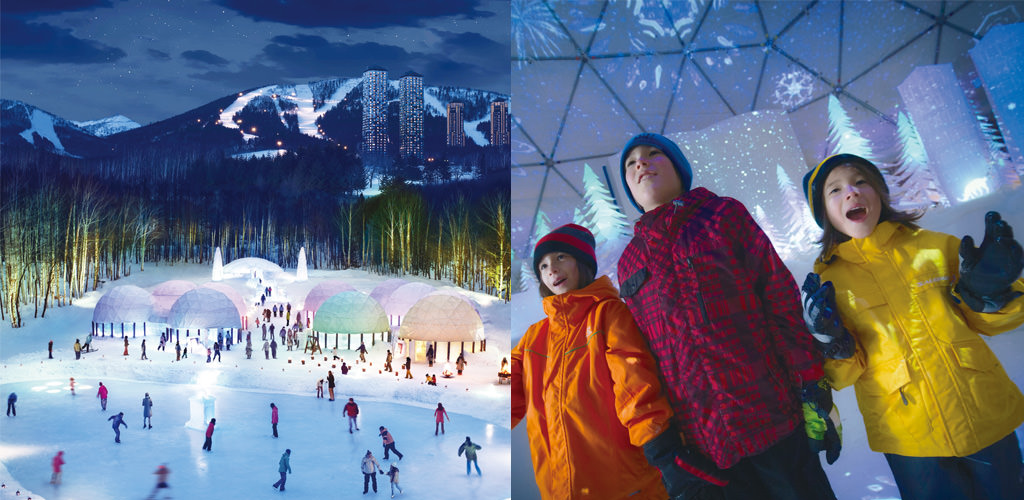 The enchantingly-lit Ice Village at Hoshino Resorts TOMAMU is a surreal winter wonderland of entertainment, which comes out to play after sunset.
The village has taken ice architecture and design to incredible levels, holding concerts by musicians performing in an ice venue with instruments made entirely from ice.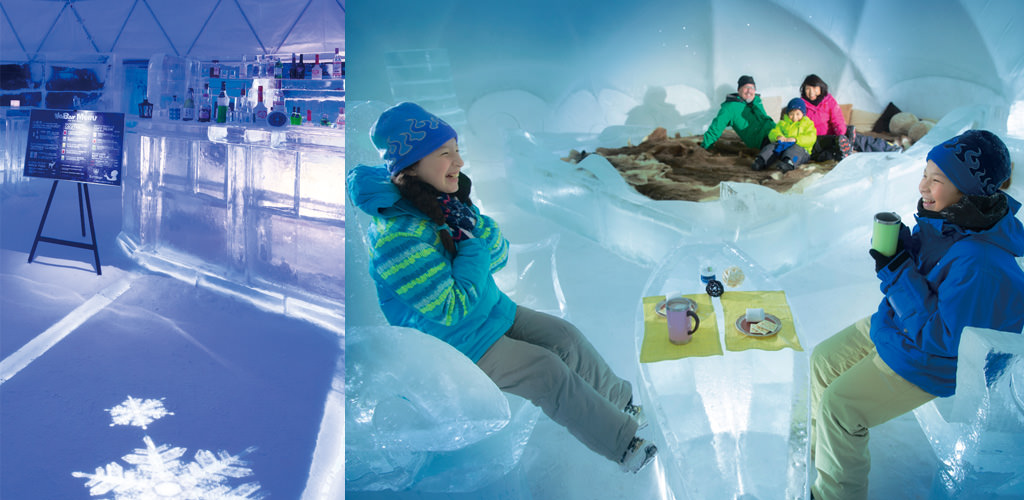 An adventure in the Ice Village can often start with a twirl and a slide at the Ice Skate Rink; kids also love the Snow Park, with its icy slide, while groups of friends and couples head to the Ice Bar and Ice Cafe.
Craft workshops are also available in the Ice School, and the Ice Village has its own seasonal event line-up. Fireworks displays are some of its main highlights, as well as Christmas celebrations, where kids can meet Santa, New Year's celebrations, and even a Sweets Carnival, which features a sweet buffet in the Ice Cafe. The Ice Village is a unique place where everyone – no matter what age – will make fantastic memories.