Hakone Sekisho checkpoint, Hakone Shrine, and the Hakone Open-Air Museum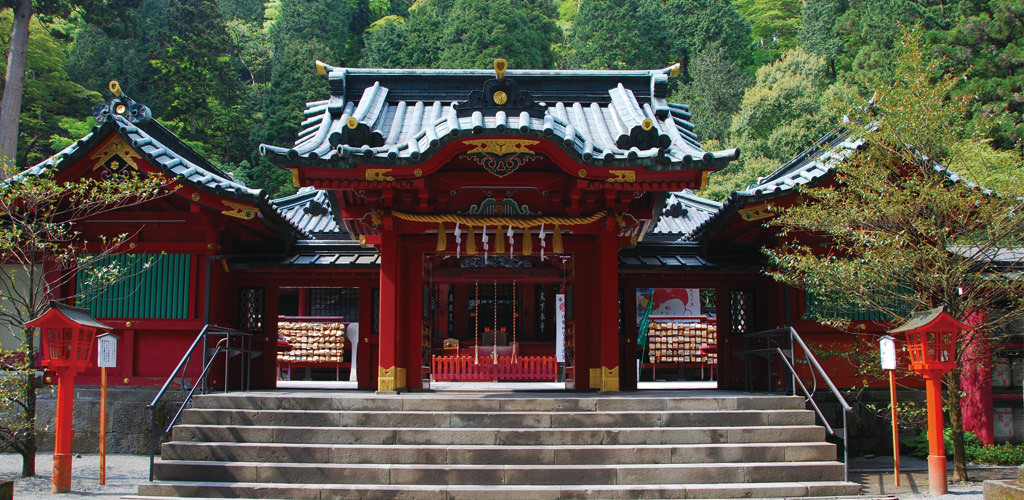 As the tenth post town on the old Tōkaidō highway from Tokyo, Hakone was strategically important to the samurai government of Japan's Edo era (1603-1867). Its Hakone Sekisho building served as a checkpoint for inter-provincial traffic, and seated on the shore of Lake Ashi, the present reconstruction is a time capsule of traditional architecture and life on the highway.
A short walk away lies Hotoriya, a cafe and gift shop on the pier. Enjoy a hearty lunch or drink while appreciating the magnificent view over Lake Ashi at its Cafe Komon; on the first floor of Hotoriya, the Nihon Ichiban Ashinoko Shop is a recommended stop for high-quality craft and fine food from Hakone.
As the afternoon beckons, continue through the brilliant red torii gates down Cedar Avenue on the old Tōkaidō highway to Hakone Shrine. Consecrated in 757, the shrine buildings fill this mystical forest beneath the sacred Mount Kamiyama (1,438 metres) with solemn grandeur.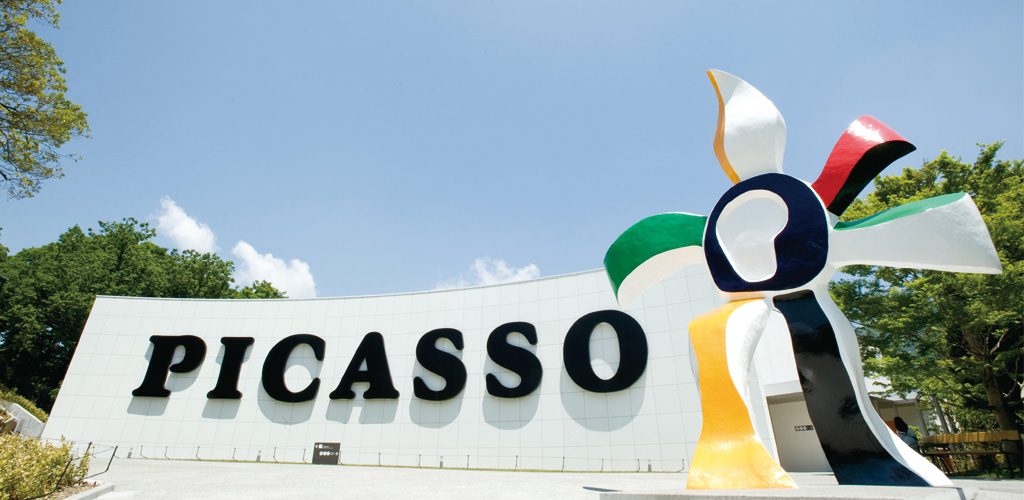 The final stop of the day is the innovative Hakone Open-Air Museum. With a fabulous collection of works by Picasso numbering over 300, an outdoor sculpture park set in spacious gardens, indoor exhibition spaces, and a natural hot spring foot bath, it is an inspirational and memorable way to conclude a trip to Hakone.
Trip advice from an expat
I love the rough landscape of Owakudani with its fumes, sulphuric colours and the sulphuric smell. It feels like being on another planet. The black eggs are a perfect and funny snack in the middle of the tour. Café Komon has a wonderful view of the lake, and it is a nice place to sit and relax before going to the next stop.
Nicolas Soergel is from Germany. He has lived in Japan for 16 years, and been in the Hakone area since 2012.
LINKS
TWO DAYS IN HOT SPRING HEAVEN, HAKONE
DAY TWO: HISTORY, CULTURE AND ART