> More than ten metres a season of the best powder you've never seen
> Amazing backcountry, hot springs and local dining and drinking
> International resort night life with great English tours and lessons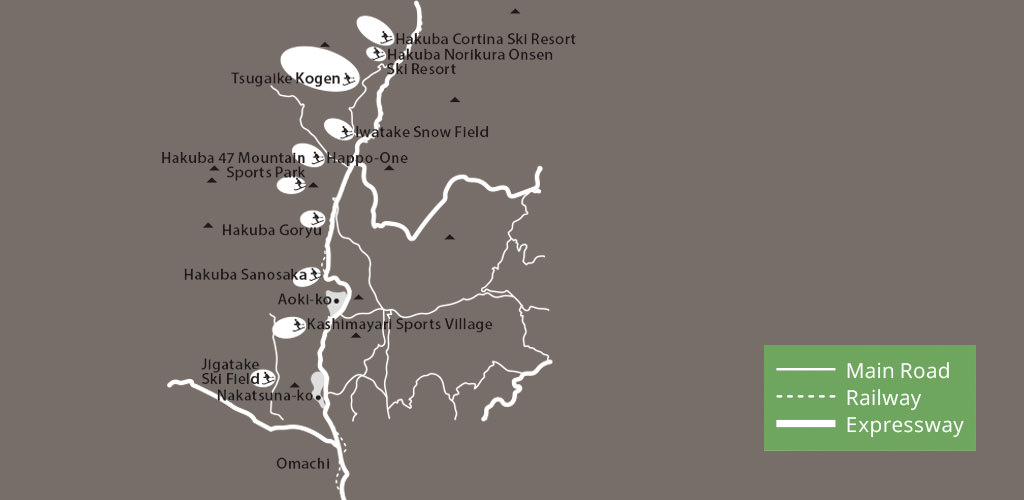 Ten powder-rich resorts. One pass. And in 2016-2017, a new tap-and-go ticket gate system. The Hakuba Valley just keeps getting better. One of the leading snow resort areas in the Northern Japanese Alps, its international credentials were firmly established when it featured as a stage for the 1998 Winter Olympics in Nagano.
Powder dumps average above ten metres a season across the valley, which encompasses the villages and towns of Omachi, Hakuba and Otari. Warm and welcoming with country charm, they are surrounded by the valley's ten resorts of Hakuba Goryu, Hakuba 47, Hakuba Happo-one, Hakuba Iwatake, Tsugaike Kogen, Hakuba Norikura Onsen, Hakuba Cortina, Jiigatake, Hakuba Sanosaka and Kashimayari Sports Village.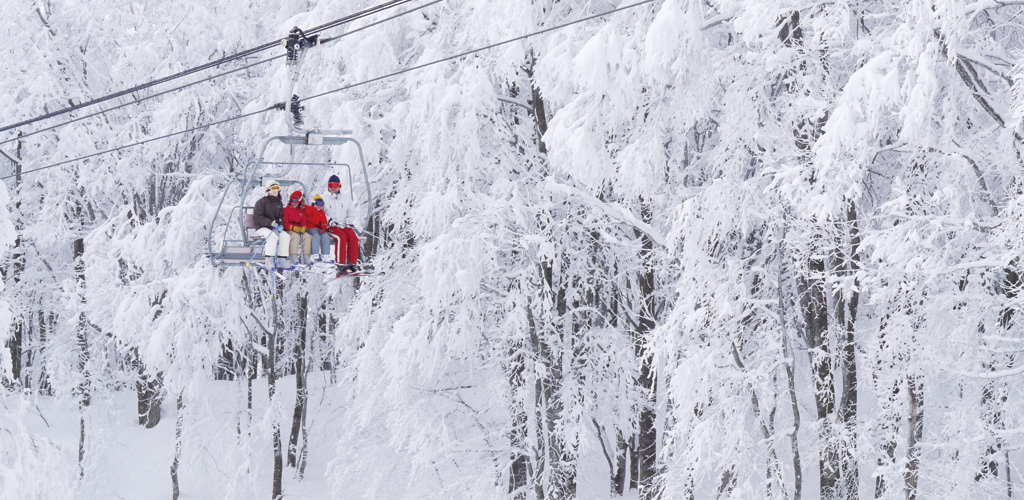 All are connected via shuttle bus, and with the Hakuba Valley Ticket, become one massive all-you-can-ride playground. Passes for adults start at just ¥6,000 for one day, and thanks to the new ticket gate system, riders can now just tap and go to access the valley's vast 941 hectares of terrain.
After receiving a smart card lift pass for the Hakuba Valley, it can be recharged easily online through the MyHakuba Pass web shop. This way, riders can just walk straight through the gate the next morning without having to queue up to pay.
The new ticket gates are being introduced by Hakuba Valley resorts in stages, with Hakuba Goryu, Hakuba 47, Hakuba Happo-one, Hakuba Iwatake, Tsugaike Kogen, Hakuba Norikura Onsen and Hakuba Cortina completed in 2016-2017, and Kashimayari, Jiigatake, and Hakuba Sanosaka scheduled for completion this season.
One of the advantages of the new ticket gates will be the convenience for regulars and long-stayers in the Hakuba Valley. Backcountry skiing trips into even deeper powder territory with local guides, skiing and snowboarding lessons with experienced English-speaking instructors, traditional Japanese culture workshops, and a great nightlife are just a few of the reasons to stay longer.
For Hakuba Valley fans in the resort for an extended period, the ultimate is the All Area Season Pass. For the season, passes to all ten resorts are priced at ¥130,000 for adults, and ¥70,000 for children under 12; with a one-day adult pass typically costing ¥5,000, this pass offers great value for riders spending a good month or two in the valley.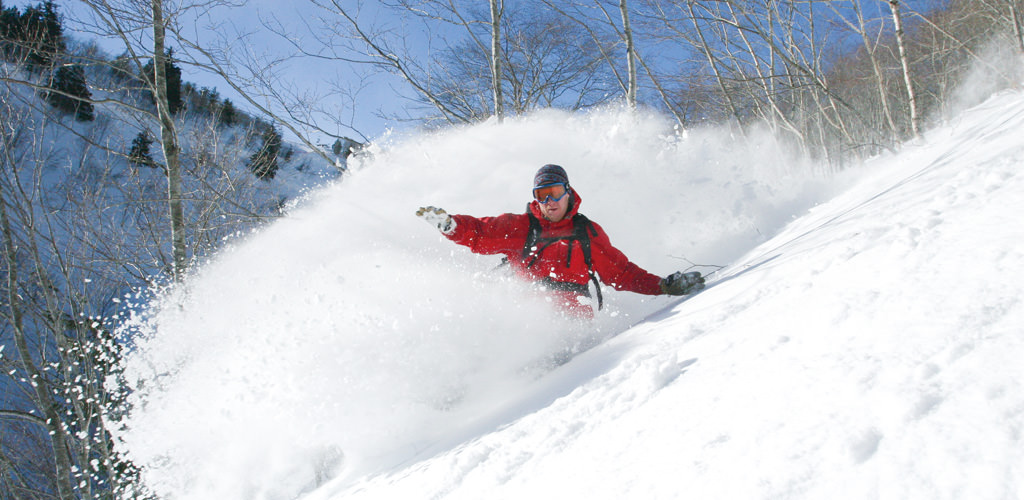 The Hakuba Valley's magnetic appeal in winter is not only thanks to powder snow. Naturally abundant in hot springs and surrounded by some of Japan's best farmland, it maintains the authenticity of a vintage Japanese inn and farming community. Guests are treated to beautifully prepared local produce and sublime baths, alongside modern ski-in, ski-out luxury hotels, hostels, and bed and breakfasts.
With as much to enjoy for first-timers as there is for veterans, the Hakuba Valley is a truly awesome resort area that deserves a place on every snow-lover's Japan bucket list.
---
Travelling times to the Hakuba Valley
Tokyo: 2 hrs 30 min; Nagano: 1 hr
Further Information
www.hakubavalley.com