SNOWSHOE NATURE TRAIL & WINTER MOUNTAIN TREKKING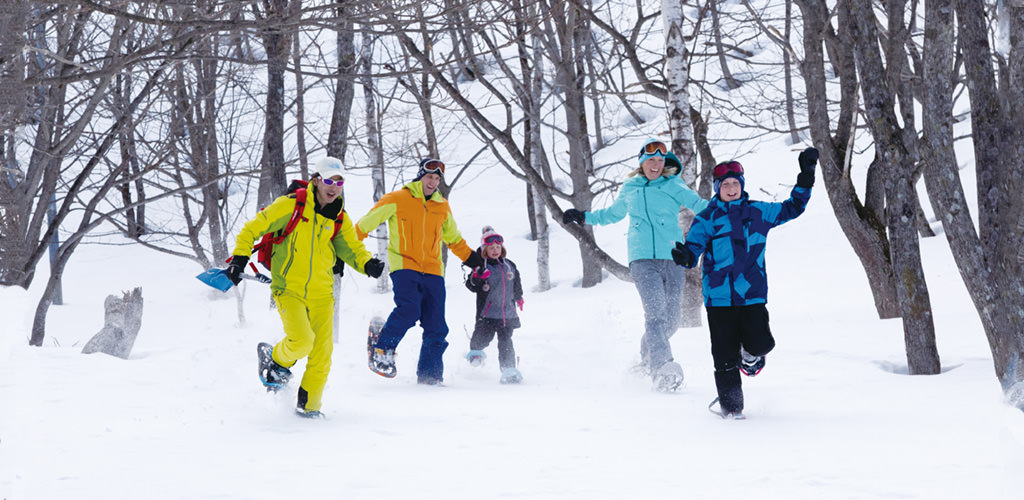 The snowshoe nature trail allows participants to step off the fast lane, stop and admire the beauty that surrounds them. The forest behind Hotel APPI Grand is host to all kinds of flora, fauna and fluffy snow to play with. Explore yourself or let a nature guide lead the way – you might even spot some wildlife! For those who want to enjoy the fruits of a mountain trek without the strenuous exertion, Appi provides with its winter mountain trekking tour. Perfect for beginner snow trekkers, this tour starts with a gondola ride up the mountain, to enjoy a mostly downhill route to the summit of Mt Maemori (1,304 m), where a breathtaking 360° panoramic view awaits.
KAMAKURA LUNCH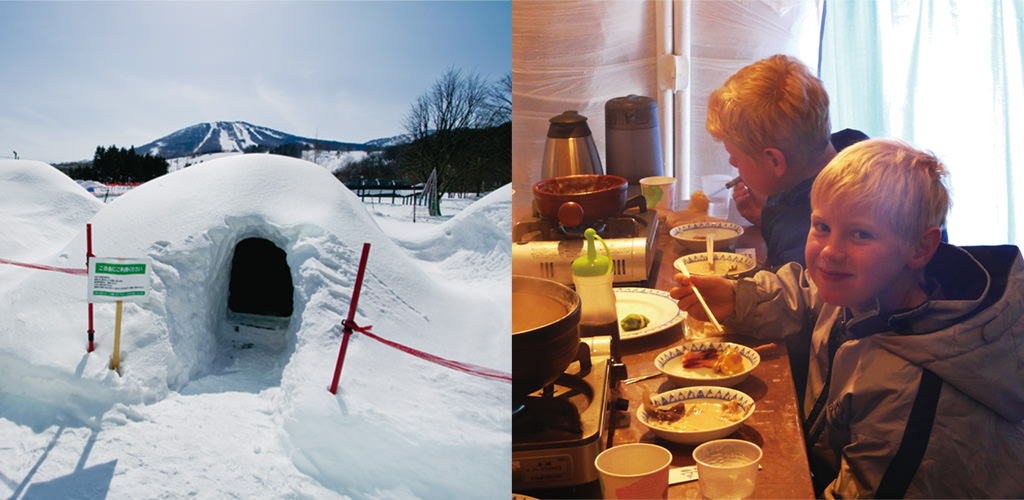 Dine inside a traditional Japanese igloo, known as 'kamakura'. During winter these bulbous and rather tall snow domes are painstakingly constructed by packing snow into shape, and letting it sit for about a week until hollowing out a surprisingly roomy cavern. Appearing outside Hotel APPI Grand, you can take a break from the slopes and refuel for the afternoon in your own private snow dome. Defrost and shelter from the frosty winds like an eskimo; rich homemade cheese fondue or warm pork tomato stew are two of the hearty options on the menu which will warm you up from the inside out.
WAKASAGI (LAKE SMELT) FISHING TOUR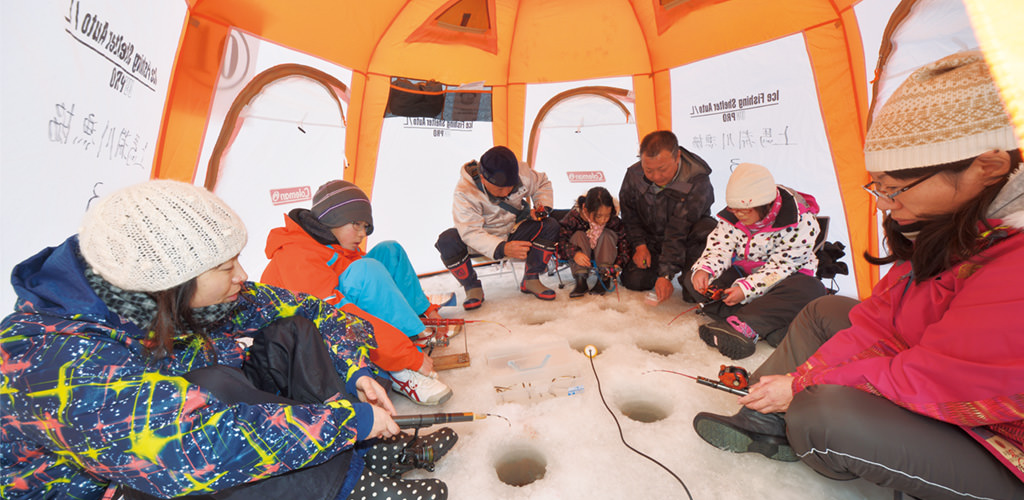 'Seafood lovers will enjoy this trip from Appi to Oshida Dam, a popular local fishing spot for 'wakasagi', or lake smelt. Participants make a hole in the ice, drop a line in and wait for the fish to start biting, hauling their catch up into a tent pitched over it on the lake. The fresh fish makes for a tasty lunch on the tour. The perfect chaser to this is a trip to the famous Nanbu Bijin sake brewery, and a jōhōji-nuri lacquerware workshop. Nanbu Bijin originally opened as a sake retailer in 1902, and converting to a brewery in 1915, its sakes have since reached the heights of the Japan Airlines first-class drink menu.
LEARN MORE
www.appi.co.jp
 APPI AND HACHIMANTAI SKI AREA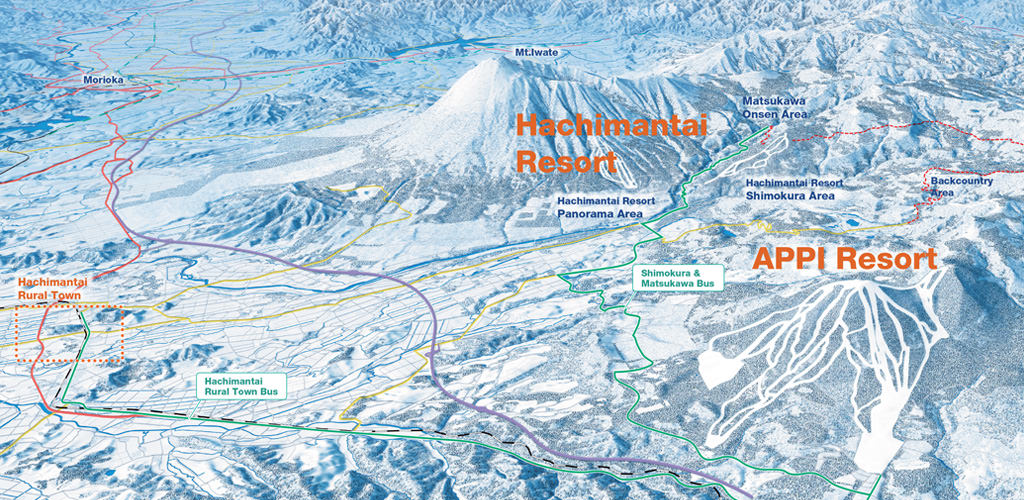 APPI AND HACHIMANTAI RELATED POSTS