"…take in the stunning panorama of the Japanese Alps…"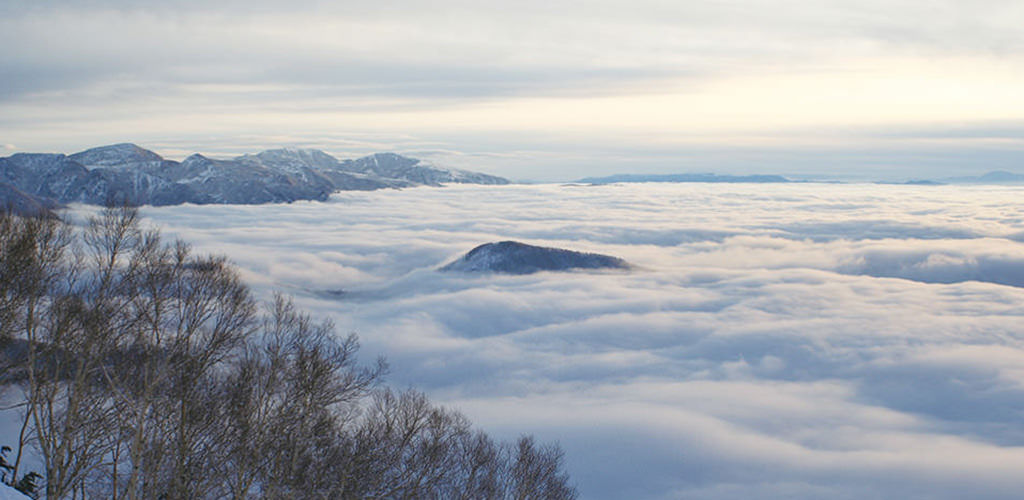 Along with Shiga Kogen's trademark top-quality powder snow, Ryuoo Ski Park's major draw cards include its jumbo-sized ropeway, indulgent courses of up to 6 km, and fun activities for kids.
One of Japan's longest ungroomed runs, the park's 1.4km Kiotoshi Course, inclines up to 36º and last season, the park saw the opening of a new tree run course, attracting many experienced riders who love a shred or two in deep powder. Two more courses are also set to open in the upcoming 2015-2016 season.
No matter what level you're at don't pass up a ride the park's 166-person capacity ropeway – one of the biggest in the world – to its 1,930m summit atop Mt Ryuoo, and take in the stunning panorama of the northern Japanese Alps.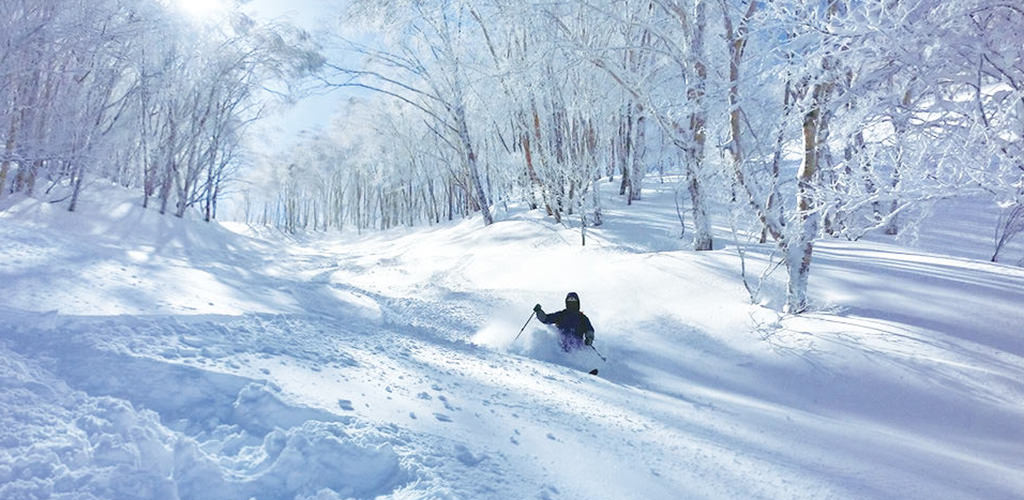 The magic carpet at Ryuoo's Chibidora Kids Park is one of many features and it comes complete with childcare facilities for infants aged 6 months and up. Jigokudani Monkey Park is just a 25 minute drive away – a convenient spot for more family fun.
Ryuoo Ski Park's bus information centre is open from 4am, and conveniently has change rooms and lockers, and shops including Murasaki Sports that stock the best and the latest gear as well as various eateries. If you're in need of extra gear, head over to their rental outlet which has been renewed after teaming up with popular rental company, Spicy Rentals.
At the end of the day, ski-in to Ryuoo Park Hotel within the resort – a reasonable stay with a 200 people capacity.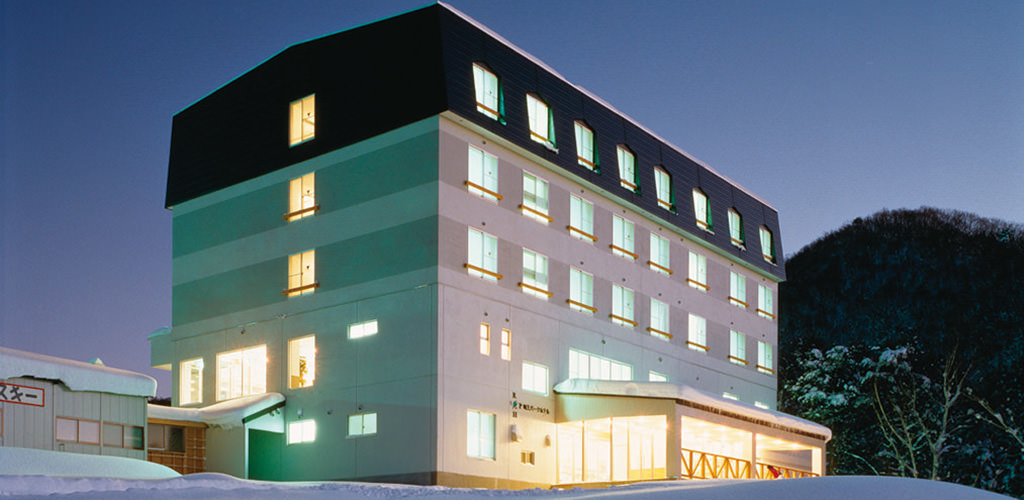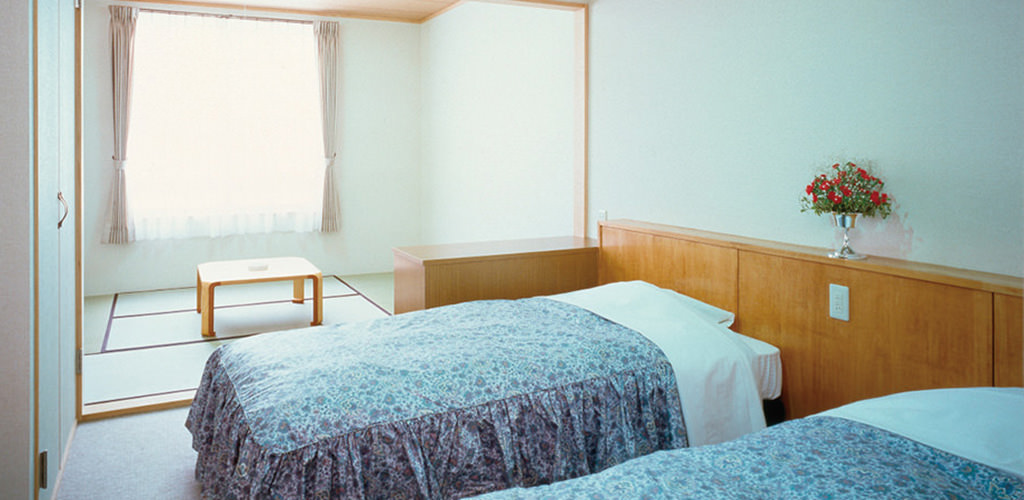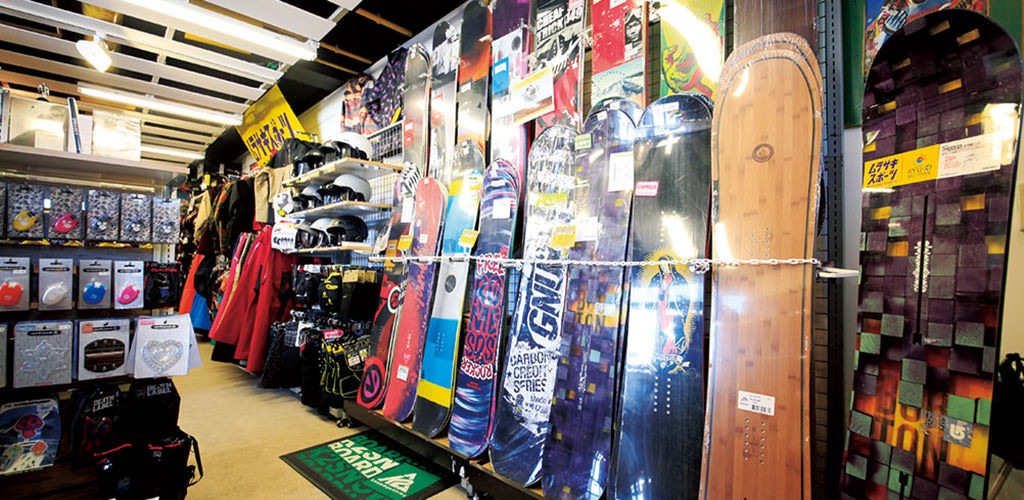 Find out more about Ryuoo Park Hotel
www.r-parkhotel.jp/
PHONE:0269-33-7866
www.ryuoo.com/snow/
Ryuoo Kogen 11700, Yamanouchi-machi, Shimotakai-gun
2 +81-269-33-7131
Open 8:00-21:00
Travelling times to Ryuoo Ski Park Tokyo: 2 hrs 40 min (train), Osaka: 5 hrs (train)

REGION INFORMATION
COMMENTS