Osaka's mecca of street food Kuromon Ichib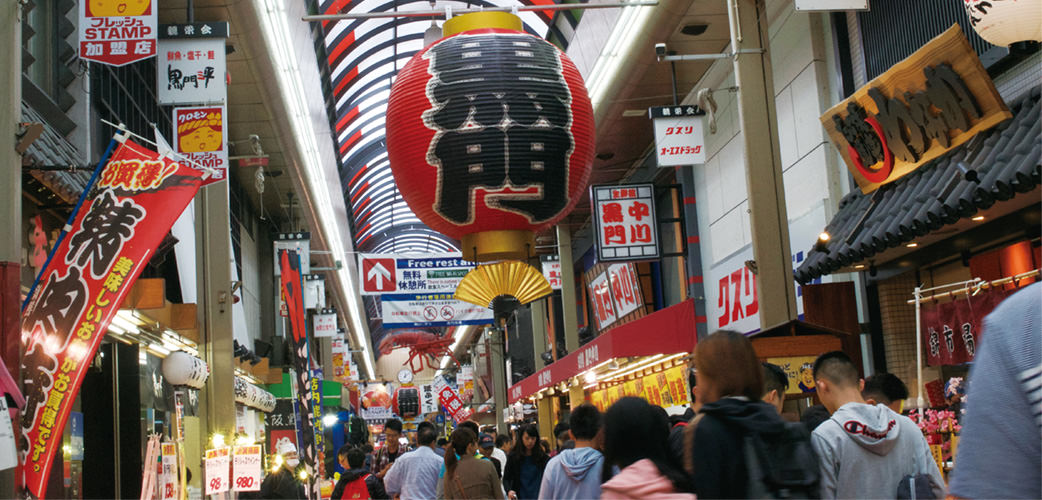 Known as one of Osaka's largest food markets, Kuromon Ichiba is a must-visit spot for a tasty feed. Locals come to this 114 year-old market for their daily shop, some socialising, and of course delicious street food.
The market spreads out in all four directions, with the majority of stores located along its main street. A big chunk of them are dedicated to fresh seafood – with probably the most entertaining shopkeepers you'll meet.
The fishmongers love to sing out to passers-by, trumpeting the news of their best daily catch. The best thing about Kuromon Ichiba is that most of its stalls – including the fishmongers' -offer fresh food on the spot. There are plenty of meal options here – maybe even too many to fit into one visit. If dad wants something fried and juicy, then stop by at a kushikatsu (deep-fried skewer) stand. If mum wants a taste of the freshest sushi, all you need to do is tuck in to the catch of the day at a fishmongers.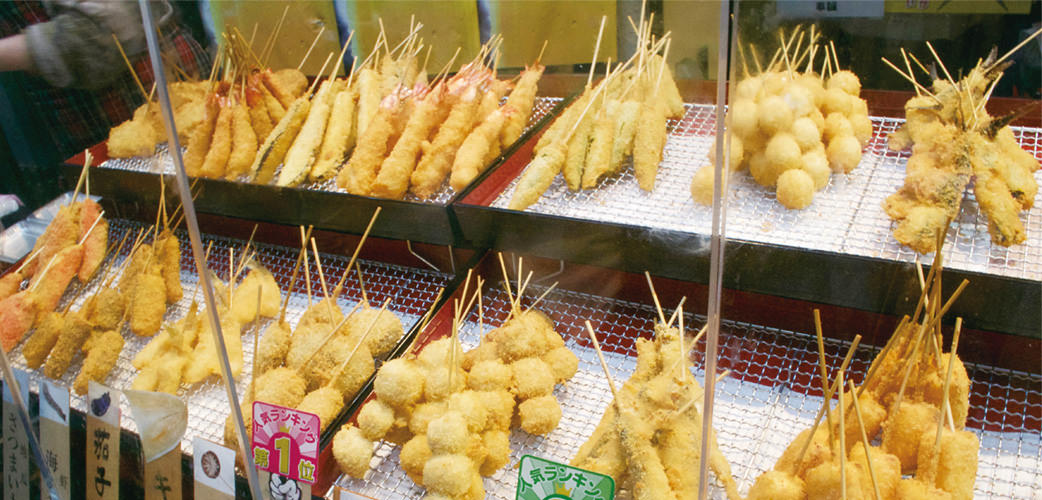 The custom is to eat as you walk around, but there are also common eating areas which are great for those with little ones. Whether you're a foodie or just a bit fussy, you'll certainly find something to your liking at Kuromon Ichiba.
A dream come true for hands-on foodies: Doguyasuji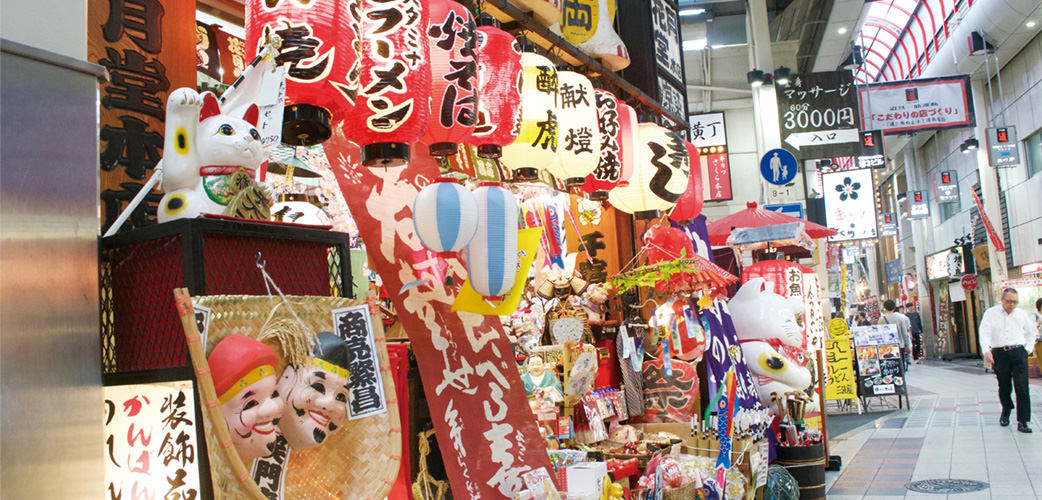 Traditionally known as the 'Kitchen of Japan', Osaka is one of the reasons that Japan is one of the world's top destinations for foodies.
It comes as no surprise that the city harbours foodie paradises like Doguyasuji, an arcade situated smack-bang in the middle of its bustling Minami area. Each store in Doguyasuji is dedicated to niche areas of the culinary industry, and the whole arcade is packed to the rafters with unique items.
There are quirky stores selling 'only-in-Japan' wax food samples, food key rings, and mouth-watering display models of food. You'll also find authentic Japanese knives and hibachi grills here, too – all the more reason to visit Doguyasuji and score some unique kitchenware for yourself, and friends back home.
Window to feudal Japan OSAKA MUSEUM OF HOUSING AND LIVING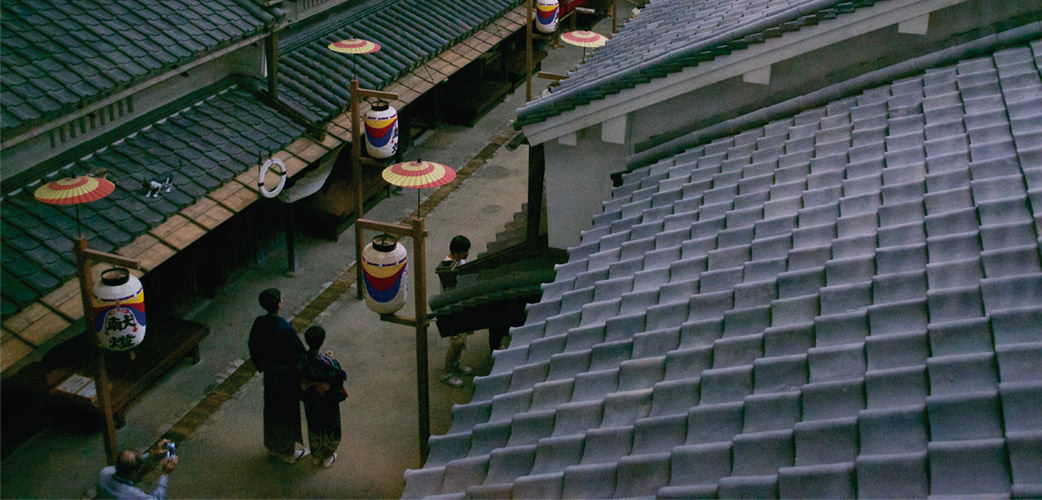 Osaka Museum of Housing and Living offers a different kind of experience than any other museum around.
Once you step into the its main exhibit, the 'Machinami' (townscape), you are transported to an interactive scene of Osaka during Japan's feudal period. For just ¥600 per person, and free entry for children below 15, you can take a long, informative walk around an authentically re-created town. For an additional ¥300 per person, you can even rent a kimono, and really get into the spirit of the occasion! An awesome feature of the townscape is that as you're exploring, you'll get to 'spend a day' in the town, as the weather and time of day changes on the projected screen above.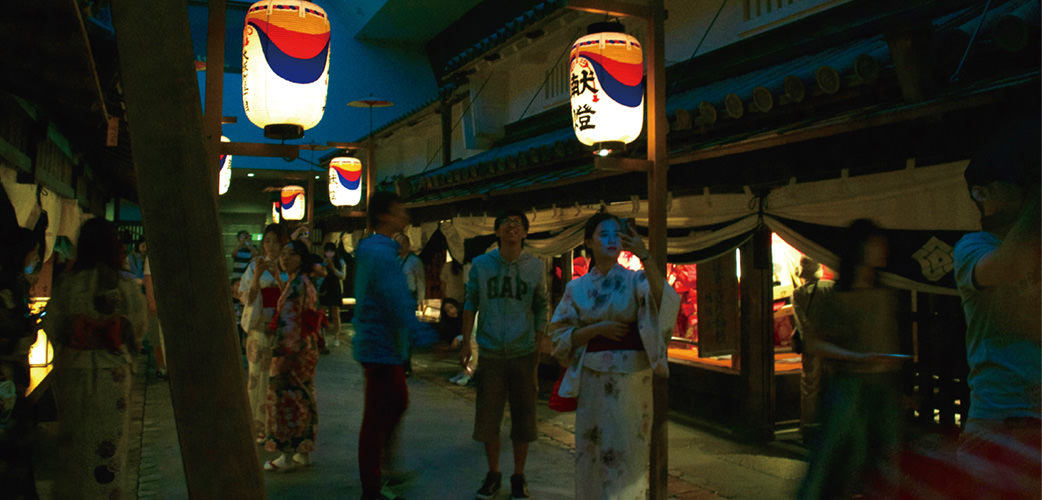 The exhibit features homes of various people that once lived in Osaka. In these homes you'll see objects that were essential to their lives back then, such as kitchen goods, bedroom fixtures and more. The whole exhibit is camera friendly, so it makes for a fabulous location to capture unique family photos!
The soul of traditional Osaka Osaka Tenmangu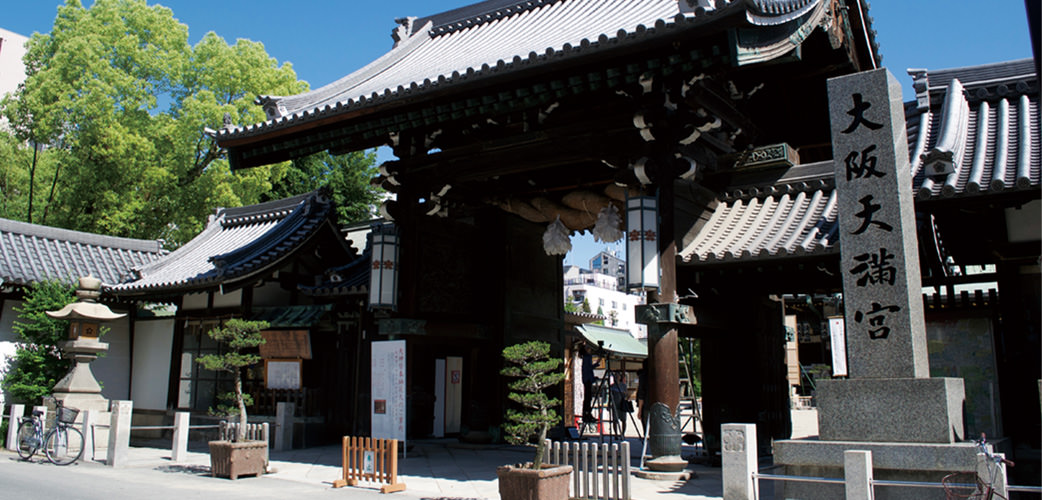 Shrines in Japan are not only a place of spiritual worship, but also a place central to their surrounding community. The Osaka Tenmangu shrine, located in the Kita area of Osaka city, is no different. This shrine was built in the year 949, during Japan's Heian period, under an imperial edict from Emperor Murakami.
Tenmangu is dedicated to Tenjin-sama: the Shinto god of learning – originally Sugawara no Michizane, a scholar, poet and politician of the era.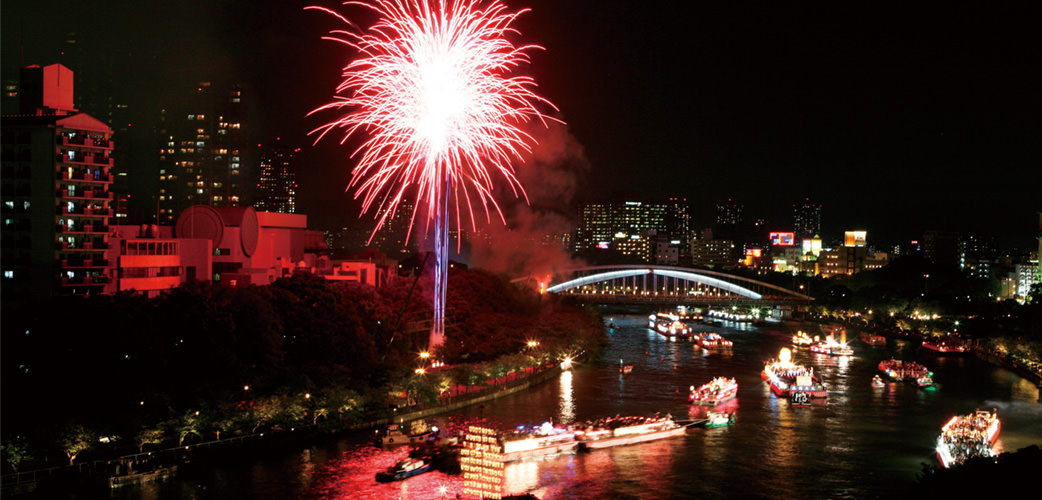 There are many festivals and seasonal events held through the year at Tenmangu. But the most exciting one of all is the Tenjin Festival, held around July 25 every year. Thousands gather to celebrate Tenjin-sama during the Tenjin Festival at Tenmangu. The Tenjin Festival is a grand celebration that's been held at Tenmangu since 951, and is counted as one of Japan's three major festivals. The energetic atmosphere that the festival brings to the community is definitely worth experiencing.
Travelling through time in Osaka