> Japan's biggest resort area
> Hot spring heaven
> Snow Monkeys AND Snow Monsters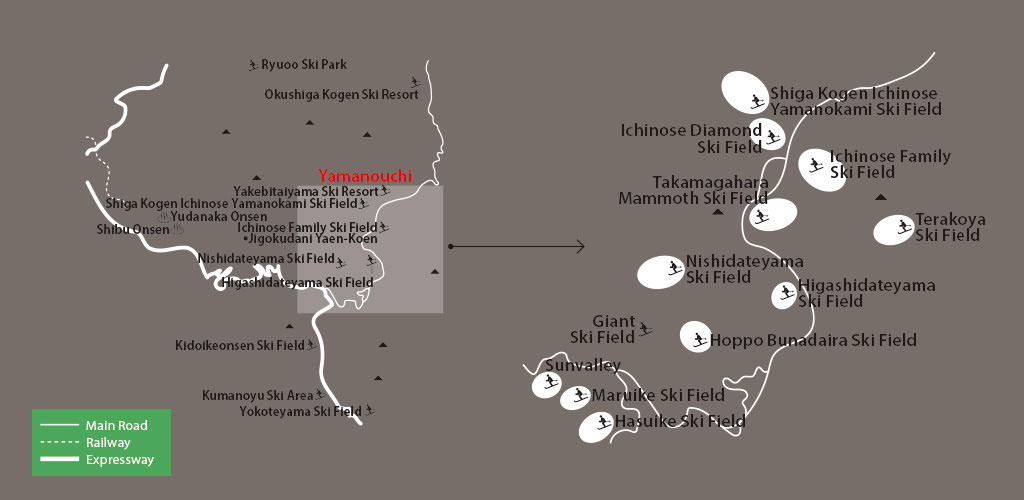 It's become common knowledge that Japan has a number of impressive powder resorts, all vying for attention with their huge snowfalls, relaxing hot springs, and exceptionally good local cuisine. There's only one though, that comes complete with snow monkeys.
Ladies and gentlemen, welcome to the Shiga Kogen resort area in Nagano Prefecture. For skiers and boarders, it's like going to a music festival with more great bands than you can physically manage to see. As well as the snow monkeys, the bill at Shiga Kogen features 19 different resort areas across 400 hectares of snowy land, which lies at altitudes of between 1,340 and 2,307 metres within Joshin'etsu Kogen National Park. The 52 lifts and gondolas that connect to all courses and the inter-resort shuttle buses can be accessed with one single pass.
The season at Shiga Kogen is one of Japan's longest, beginning in mid November and continuing in its uppermost areas through until late May.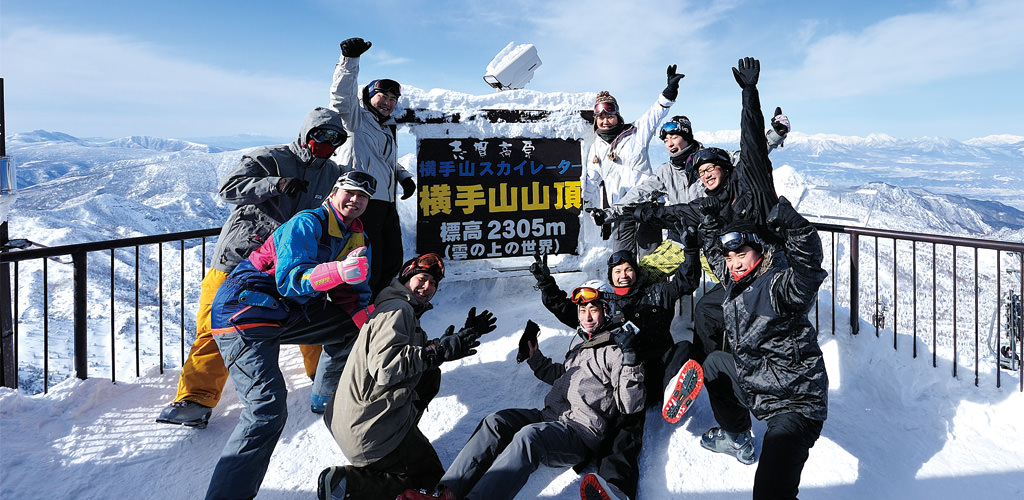 To satisfy serious powder skiers and boarders, Shiga Kogen implements a no-grooming policy the morning after a fresh dump at its Terakoya, Ichinose Family, Ichinose Diamond, Higashitateyama and Nishitateyama resorts, while there are permanently non-groomed slopes at its Takamagahara and Mauruike resorts.
Yokoteyama Ski Resort is home to Japan's highest ski field, and the highest slopes in Shiga Kogen. Seeing the rare natural phenomenon of 'juhyō', frost-covered trees known as snow monsters, adds to the excitement of skiing down from the 2,307-metre summit of Mount Yokote.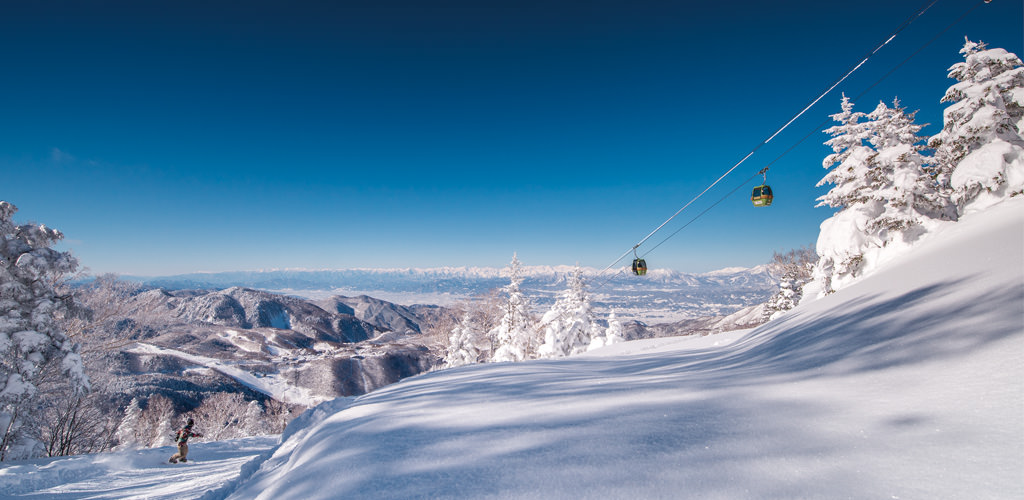 Yokoteyama is a mecca for riders who hunger for a taste of quality powder all season long. The most expansive and well-developed of Shiga Kogen's resorts is Yakebitaiyama, which has 19 courses connected by two gondolas and two high-speed chairlifts, as well as a terrain park. Experienced riders will enjoy the challenge of its Olympic Course – specially constructed for the 1998 Nagano Winter Olympics – and Expert Course, which has a cartwheel-inducing 39° incline.
Recently, Shiga Kogen was designated as a UNESCO Biosphere Reserve. The area has been loved by skiers since 1960, and although its infrastructure and facilities have been developed, most remains in a natural state. The surrounding environment is well looked after and maintained to live up to its title as a Biosphere Reserve. Shiga Kogen is also pursuing an ecologically friendly way to develop and enjoy all that the area has to offer, to encourage local eco-tourism.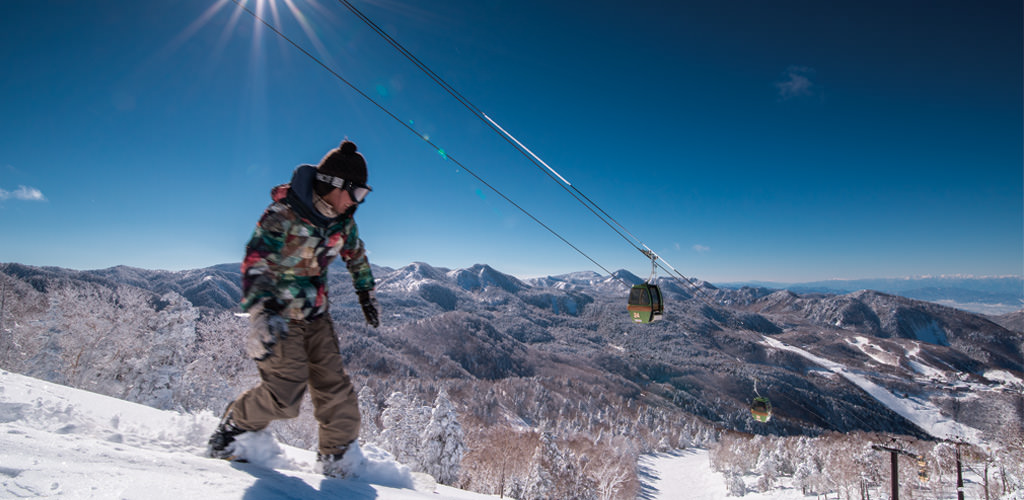 Accommodation options in Shiga Kogen are as vast as the resort area itself. In addition to the convenience and comfort of plush ski-in, ski-out hotels, there are a number of traditional Japanese hot spring inns located in towns inside the resort area, such as Yamanouchi, Yudanaka Onsen and Shibu Onsen.
The inns in these towns are a great opportunity to experience an outstanding kaiseki banquet prepared with the seasonal produce of Nagano Prefecture, which can include delicious salmon, beef and mountain vegetables. They also make superb bases to enjoy the powder at a variety of Shiga Kogen resorts, and visit the snow monkeys of Jigokudani Monkey Park, boutique breweries, restaurants and other essential attractions in the area. No matter how you choose to enjoy it, you'll return at the end of the day to the luxury of a steaming hot spring bath.