Home of Hokkaido's larger-than-life snow festival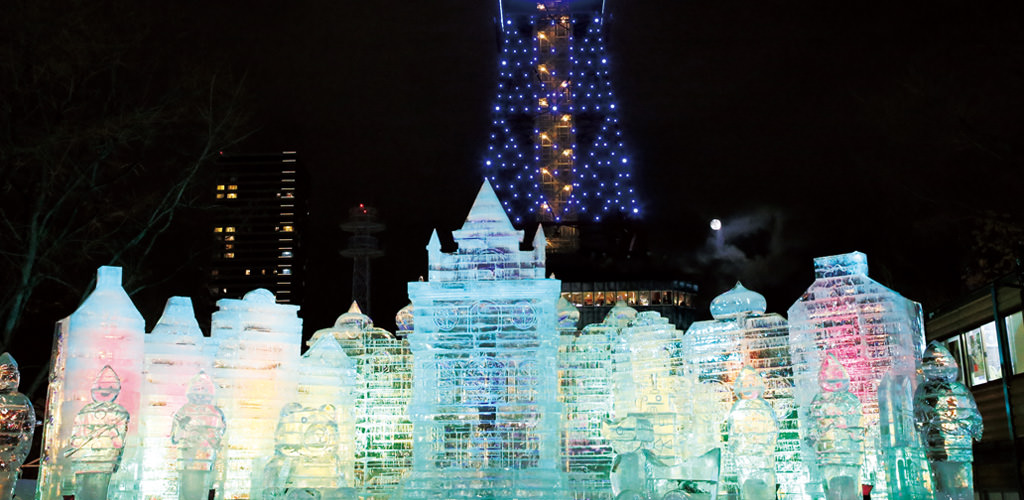 The Sapporo Snow Festival (Sapporo Yuki Matsuri) is one of the biggest highlights of the winter season in Japan. Hundreds of ice sculptures and statues take over Sapporo's Odori Park, and Tsudome and Susukino areas for the festival every February, and illuminated beautifully at night, attract some two million visitors.
The Sapporo Snow Festival is a free event for all ages, and makes an exciting side-trip from Niseko or other parts of Hokkaido. Sculptures at its main site in Odori Park are lit up beautifully until 10 pm, some with spellbinding 3D projection mapping. The ice statues lining the main street of the Susukino area are lit up later until midnight, while the Tsudome site closes earlier at 5 pm.
Tsudome is especially family-friendly with its enormous snow slides for kids to enjoy tubing, rafting and tobogganing on, and also has an all-weather dome with delicious local food and refreshments.
The 2017 Sapporo Snow Festival will run from February 6-12.
Trip notes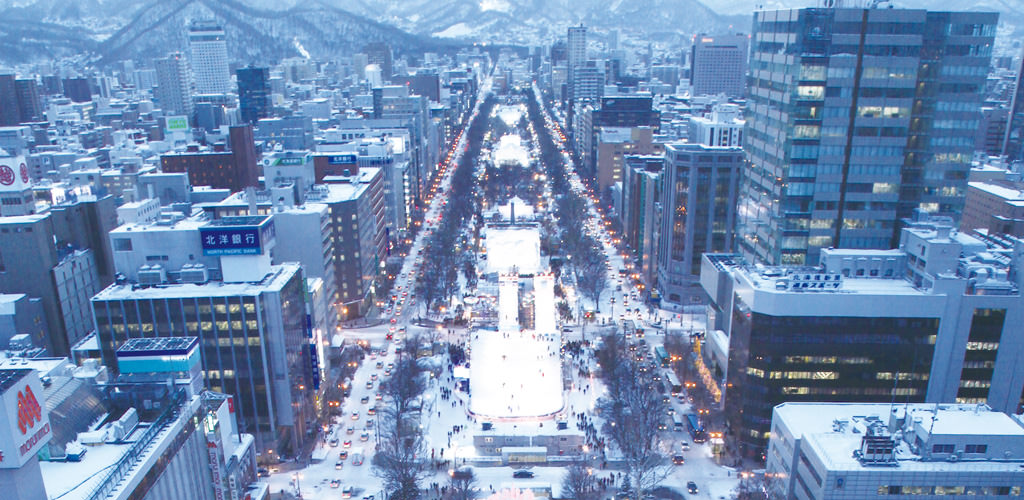 The capital city of Hokkaido, Sapporo is a centre of the island's fresh produce and seafood. It receives an average 6 metres of snow every winter, and its population of almost 2 million makes it the fourthlargest city in Japan. The Sapporo Autumn Festival, a local favourite, is the Japanese answer to the Oktoberfest in Germany; the summer Yosakoi Soran Festival celebrates both modern and indigenous cultures of Hokkaido.
Getting there
Niseko is about 3 hours from Sapporo by highway bus.
The flight from Tokyo to Hokkaido's New Chitose Airport is 1 hour and 45 minutes, and the train ride to Sapporo City another 30 minutes.
Visit online
REGION INFORMATION
COMMENTS