Owakudani geothermal area, Mount Fuji, Lake Ashi and Tonosawa hot springs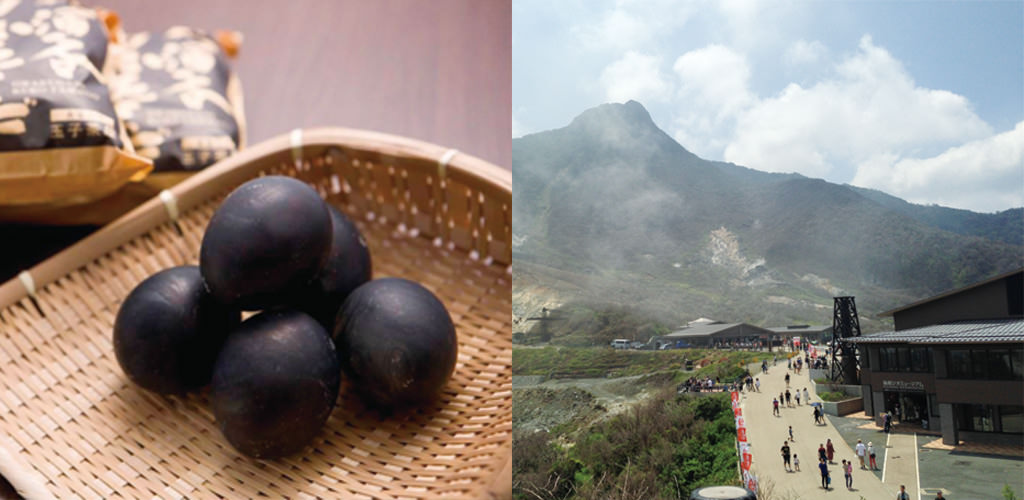 At 1,050 metres above sea level, the Owakudani geothermal area offers one of Hakone's best views of Mount Fuji. This valley steams and hisses with vapour coming straight through the earth's crust, and is a rich source of natural hot spring water.
The enormous black egg at the photo point in front of Mount Fuji is a symbol of Owakudani, a 'kuro-tamago' egg. Believed to add seven years to one's life, these eggs are soft-boiled in the bubbling springs, blackening their shells and intensifying their flavour. The spicy curry is also recommended eating for lunch in Owakudani.
Continue on the ropeway from here to Togendai, and take in more postcard views of Mount Fuji. Bursting with colourful flowers and foliage from spring through autumn, this stunning landscape can also be explored up close on the trail from Owakudani to Kojiri, near Togendai – check in advance for any closures due to volcanic activity.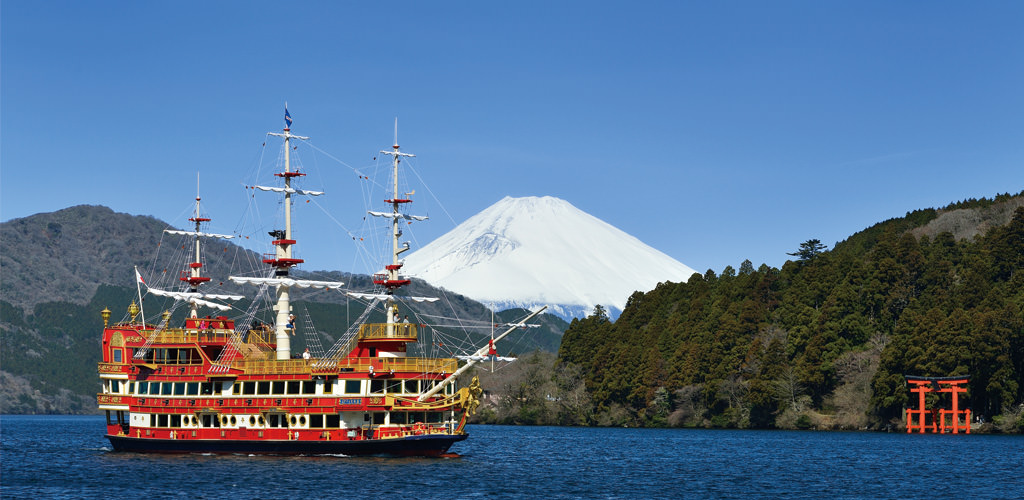 At Togendai, the rich blue of Lake Ashi is simply breathtaking. Board a pirate ship cruise here, across the lake to the Moto-Hakone pier. And to round off this day of glorious sights, immerse yourself in Hakone's rich hot spring heritage at the Tonosawa Ichinoyu Honkan – a centrepiece of its Tonosawa Onsen hot spring area.
LINKS
TWO DAYS IN HOT SPRING HEAVEN, HAKONE