Choose 'PARIS MIKI' for eyewear and eye care
Also known as the 'Megane-no-Miki,' PARIS MIKI is a long-established optical store in the Kansai area (the western part of Japan). Since its opening  in 1930 in Himeji City, Hyogo Prefecture, the company has dominated the Japanese eyewear market. It is now one of the largest optical chain stores globally as it's expanded to other countries such as the United States, Europe and some parts of Asia. 
It was in 1988 when 'PARIS MIKI'  launched its first branch in Australia, and there are currently four stores across the nation; Chatswood and Miranda in NSW, Doncaster in VIC and Gold Coast in QLD. 
The company's ideology is consistent across all locations, with highly qualified and experienced staff providing thoughtful customer services, the local people have loved. Another highlight of 'PARIS MIKI' is the high-quality aftercare service offered by utilising the international store network, which has been operating for many years. To improve and maintain eyewear technology and eye care related skills to provide better services, the staff regularly attend professional seminars and courses to hone their skills. 
About 'PARIS MIKI OPTICAL CHATSWOOD'
The first Australian 'PARIS MIKI' opened as the 'PARIS MIKI OPTICAL CHATSWOOD', reopening after the renovation in June 2015 in Chatswood Westfield. Just a 7-minute walk from Chatswood Station, it's been popular among the locals searching for the ideal set of glasses, sunglasses and contact lenses to suit their needs. 
One feature which is unique to 'PARIS MIKI OPTICAL CHATSWOOD' is the store interior design. It is based on the red colour inspired by rock and roll, exhibiting music posters, instruments including real guitars, drums and organs, and vintage records and jukeboxes.
Customers, including music lovers, would visit the store to take commemorative photos of the store interior design or even play the guitars themselves. The layout of 'PARIS MIKI OPTICAL CHATSWOOD' is well thought out to provide the enjoyment of  in-store shopping, offering the place to not only purchase eyewear but also provide 'MORE THAN JUST AN OPTICAL SHOP.' 
The key features of 'PARIS MIKI' and its glasses, sunglasses and contact lenses
Health funds benefit accepted upon purchasing glasses and contact lenses
With the Australian private health funds such as Medibank or nib, the optical insurance benefits will allow you to cover the cost to purchase glasses or contact lenses. Receive the benefits of your health funds service by purchasing eyewear and eye care products. 
Although each health insurance policy has different coverage, the annual benefit limits will typically reset at the end of each year. Australian private health funds policyholders have been using the insurance benefits wisely on occasions such as annual eye check-ups and purchasing new glasses and contact lenses. 
In addition, Australia's universal health care insurance scheme, Medicare, covers the cost of eye exams. You can use Medicare to get your eyes checked every time. It's essential to have eye checks regularly as your eyesight will begin to change as you age and as the life stage transitions. 
'PARIS MIKI OPTICAL CHATSWOOD' is furnished with optometry examination tools and the lens processing machinery, offering customers the perfect pair of glasses with a one-stop service facility, from the initial eye test to manufacturing custom-tailored eyewear.
– Learn more about the private insurance funds and the coverage budget HERE

Contact your health fund to find out if you're entitled to optical benefits

– Learn more about the optometry practices at PARKS MIKI HERE

Appointment required. 

Please reach out to the following contact details in advance. 

Phone: (02) 9413-2033 
The wide selections of products with affordable price
'PARIS MIKI OPTICAL CHATSWOOD' has one of Australia's largest selections of glasses, sunglasses and contact lenses. Over 1,500 pairs and sunglasses are always in stock, offering more than 20 popular brands such as PRADA, Burberry and Coach. For contact lenses, reassuring brands such as Acuvue and Menicon are also available in the store.
All glasses with 1.55 standard index lenses are reasonably priced. Also, custom-tailored glasses can be made in as little as 10 minutes at the onsite lens manufacturing machine to suit your specific needs. 
The Japan-made glasses are designed to pursue high functionality by refining the functions required for vision correction. Its production process is carried out with the most outstanding care, even from selecting the materials. It strives to achieve the ultimate wearing comfort, almost as if you're being embraced, unique to the 'MADE IN JAPAN' project series. Every part is Japan made, and more steps have been introduced to the manufacturing process than usual to create these exclusive items. You will find them as the perfect fit for your face with excellent wearing comfort. 
Furthermore, it's essential to choose suitable sunglasses for daily use, especially with the harsh sunlight in Australia. The level of UV is so high that the Australian Government strongly encourages people to wear sunglasses to protect their eyes from the intense sunlight, especially when outdoors. Just like glasses, sunglasses have become an essential part of fashion that can change your face's impression. For a long-life and must-have item that you will never get bored of, the 'PARIS MIKI' staff will help you choose the eyewear that best suits your needs.
'PARIS MIKI' has an extensive selection, including the timeless high brands which are ideal to own at least one pair. These Japanese eyewear brands are durable and designed for the best wearing comfort and kids glasses to provide better vision to support the most important years in their development. Why don't you find the perfect eyewear for you at Paris Miki?
The full range of aftercare and maintenance services available
At 'PARIS MIKI OPTICAL CHATSWOOD', the staff will give you precise advice based on their knowledge and experience. Whether you are a  first time or long-time glasses wearer, they will provide you with attentive support to help you find the most suitable style to make your everyday life more comfortable.
Maintenance is essential for glasses and sunglasses as most of them are in everyday use. If you need to tighten loose screws or frames even after purchase, 'PARIS MIKI' provides various complimentary maintenance services to help you readjust the items to get the perfect fit back.  Even when the lenses or nose pads get smudged, a complimentary cleaning service will restore them to their original beauty, making your favourite eyewear last longer.
The primary aftercare services offered at 'PARIS MIKI OPTICAL CHATSWOOD'

– Free Frame and screw adjustment

– Free nose pads adjustment or replacement (Please note that there are some models which are irreplaceable)

– Free Ultrasonic cleaning (30seconds-1minute duration)
'PARIS MIKI OPTICAL CHATSWOOD' Contact Details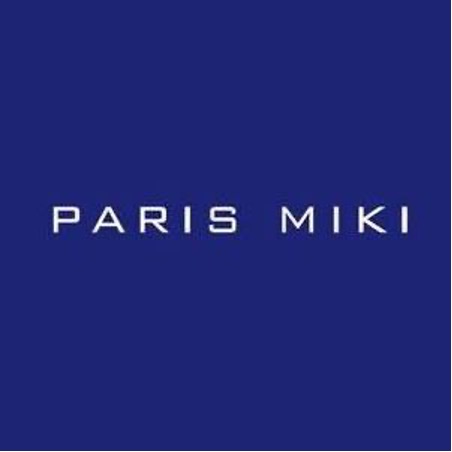 Address:Shop 243/244, Lower level, Westfield Shopping Centre, Chatswood NSW 2067
Phone:(02) 9413-2033
Opening Hours:Monday-Wednesday and Friday 9:30 – 18:00/Thursday 9:30 – 21:00/Saturday 9:00 – 18:00/Sunday 10:00 – 18:00
REGION INFORMATION
COMMENTS