QUALITY FROM THE TOP DOWN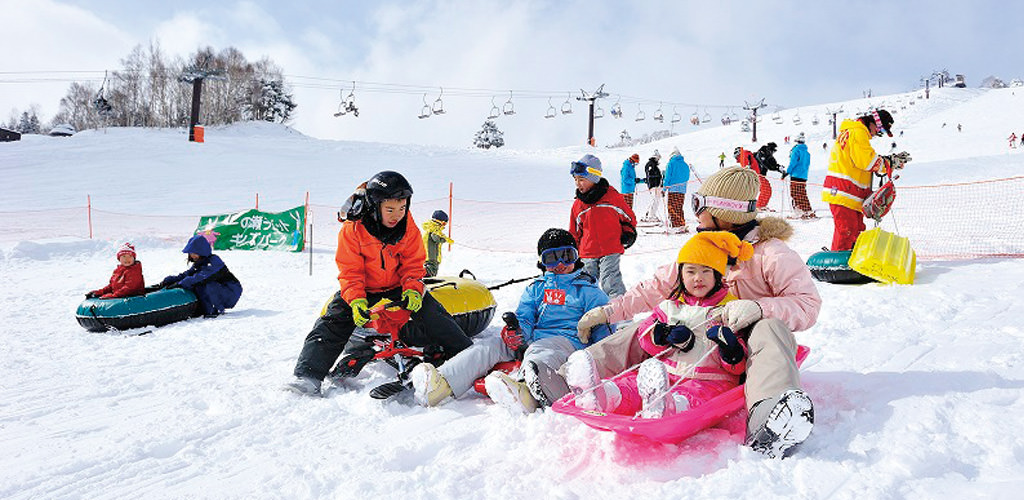 From the summit of the Higashi Tateyama Ski Resort, the Northern Japanese Alps dominate the horizon. The scale of this view is as breathtaking as the runs that fly down the mountain, and it's an absolute must-try for skiers and snowboarders in the Shiga Kogen resort area. Famously covered in some of the finest, driest powder the area has to offer, its five-kilometre run is the longest in Shiga Kogen.
A set of refurbished gondola cabins was unveiled for the 2016-2017 season at Higashi Tateyama Ski Resort, and with a central location in the Shiga Kogen area, it has good access to surrounding resorts.
Veteran skiers give this well-known area Shiga Kogen institution their stamp of approval for its slalom course, which was selected for giant slalom races in the 1998 Nagano Winter Olympics, and its quality powder burns. Higashi Tateyama Ski Resort also has powder burns designed specially for kids and beginners; whether you're on skis or a snowboard, there is space here to make tracks at your own pace.
The view across the Zenkō-ji Plain from the terrace of the resort's 2,000-metre observation deck is magnificent, and with hot drinks and hearty meals at the cafe inside, it's an amazing spot to eat, drink and relax.
---
www.shigakogen.co.jp
7149 Hirao, Yamanouchi-machi, Shimotakai-gun
2+81-269-34-2301
Days 8:30-16:30
Tokyo: 3hrs 30 min (car), Osaka 5hrs 30min (car)
EXPLORING THE SLOPES AROUND HIGASHI TATEYAMA SKI RESORT
Higashi Tateyama Ski Field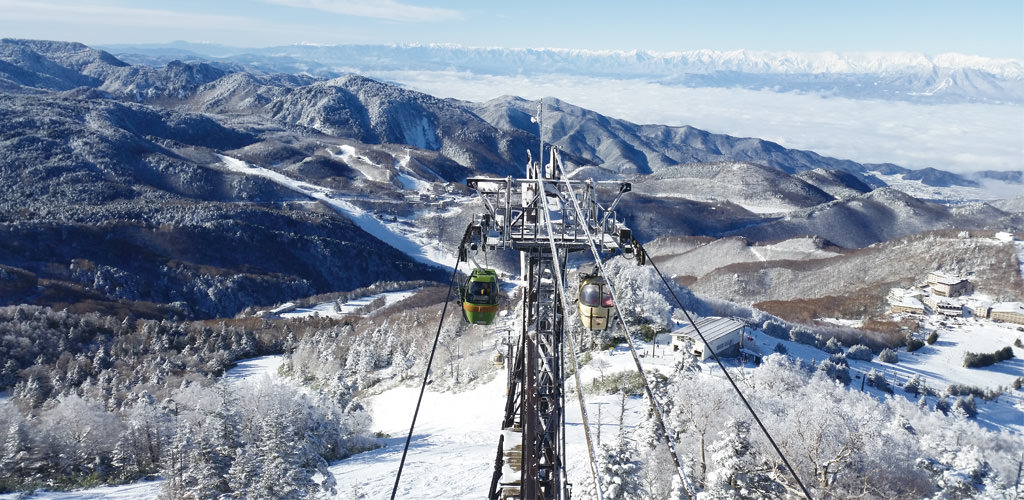 Centred around its advanced Olympic Course, which was used for races at the 1998 Winter Olympics, this ski field is popular for having the only five-kilometre course in Shiga Kogen. Higashi Tateyama also has a scenic, gently undulating tree course, where rabbits and foxes may appear in the snow, as well as more challenging courses for intermediate riders. Its famous gondola lift just received a set of new cabins in the 2016-2017 season; both these and the original cabins have their own standout features, which visitors can now enjoy as a combination.
Terakoya Ski Field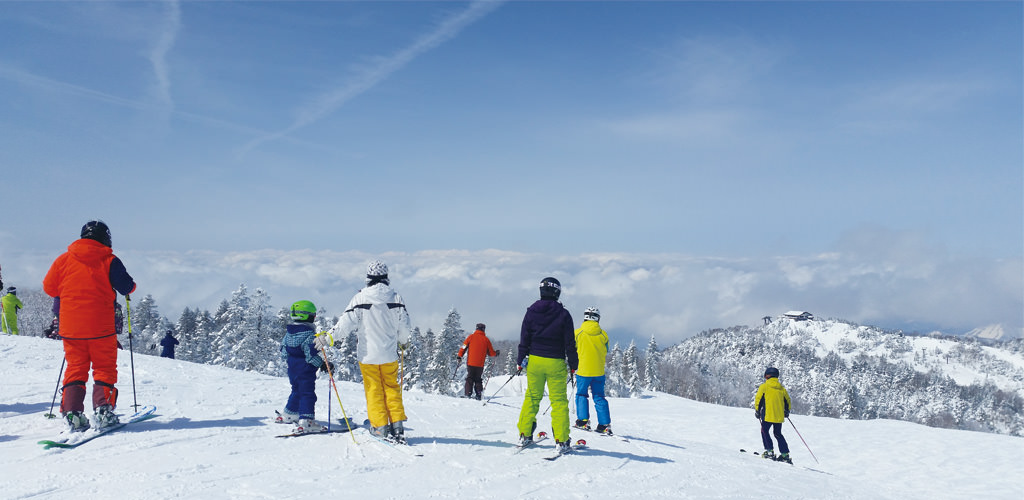 If there is anywhere in Shiga Kogen with the definitive ideal of powder snow, Terakoya Ski Field is it. Located at an altitude of 2,100 metres, it is a household name among powder skiers and boarders for the standout quality of its snow, even among the already renowned powder resorts of the Shiga Kogen area. The mountains of Hakuba and Myōkō line the horizon of Terakoya Ski Field, an in addition to the powder, this scenery is what brings many visitors to the resort. When the weather conditions are just right, this ski field commands an exceptionally good outlook over a sea of clouds below, which is in itself enough reason to experience it.
Ichinose Area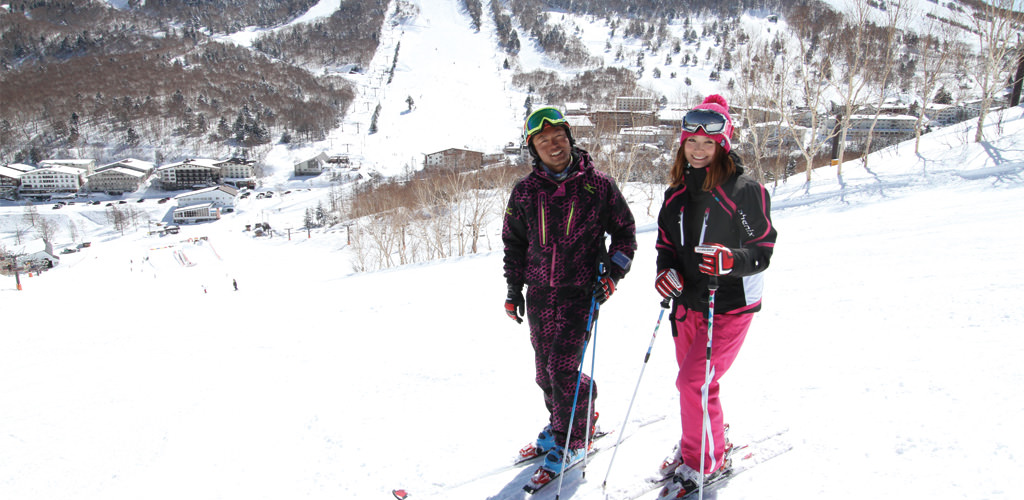 The Ichinose area is comprised of three ski fields at the heart of Shiga Kogen, and offers the best choice of accommodation, dining and rentals locally. A number of hotels are right at the base of the slopes here, and this great location makes it the official base camp of many skiers and snowboarders. With a range of activities and a kids park, the Ichinose area also caters well for kids and beginners. Night skiing is available, and with runs from around the summit of Mount Higashi Tateyama, there is great powder for intermediate and experienced riders to explore.
REGION INFORMATION
COMMENTS