Mount Fuji, or Fujisan as it's called in Japanese, has long been an influential presence in Japanese art. The work of countless Japanese artists captures this majestic icon, and an all-time classic is Katsushika Hokusai's 'Koshu Misaka Suimen' ([Reflection in the] Surface of the Water, Misaka, Kai Province). This piece was a part of his 'Thirty-six views of Mount Fuji' series, and was painted in Lake Kawaguchiko.
Scenes of Mount Fuji photo gallery: fujisan.ne.jp/fugaku/index_e.php
Seasonal Events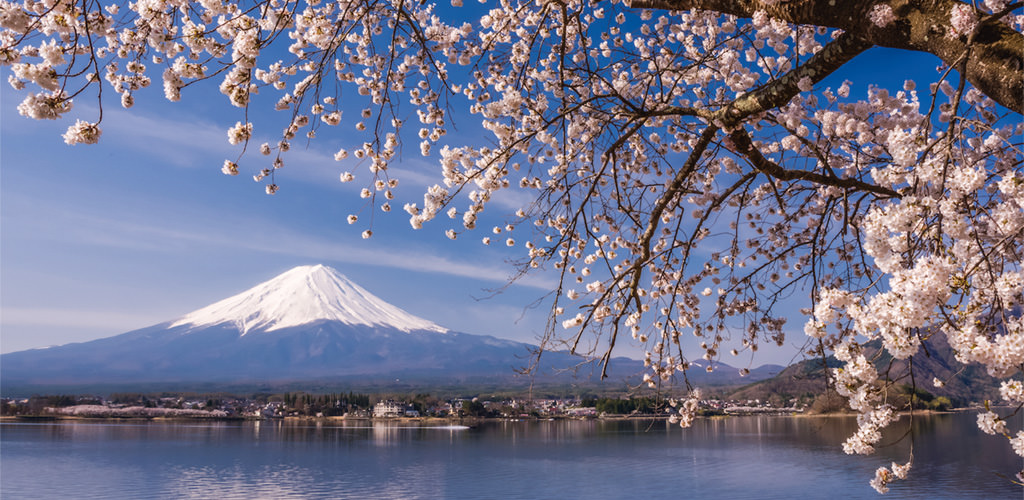 Spring: Fujikawaguchiko Cherry Blossom Festival (Mid April)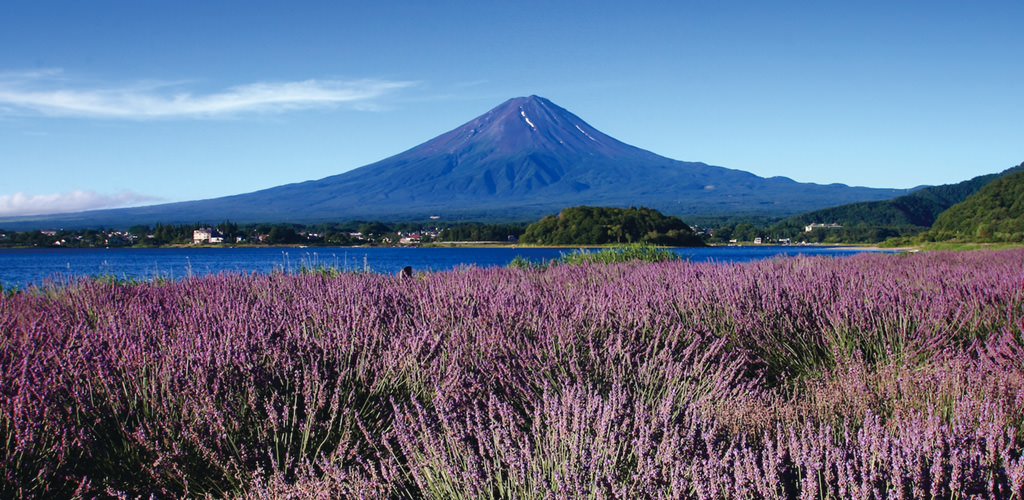 Summer: Kawaguchiko Herb Festival (Mid June – Mid July)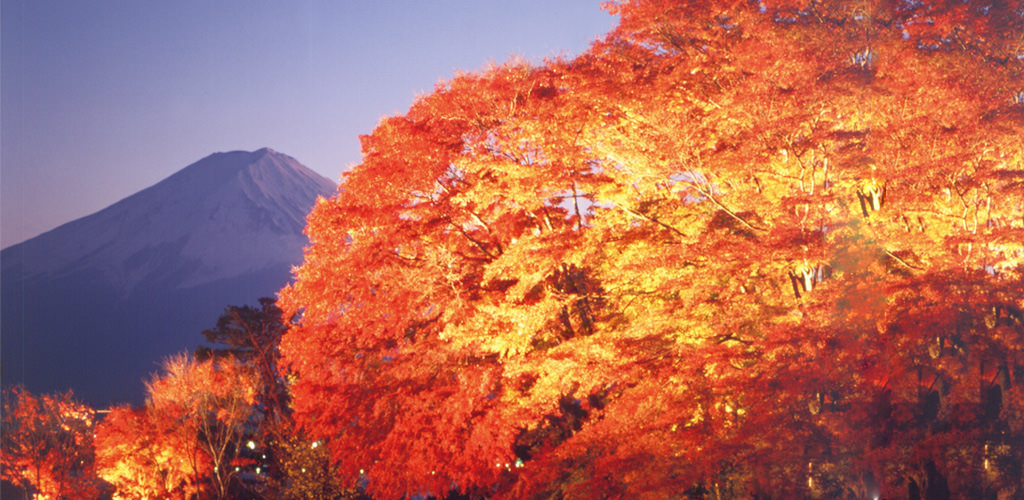 Autumn: Fujikawaguchiko Autumn Leaves Festival (Early to Late November)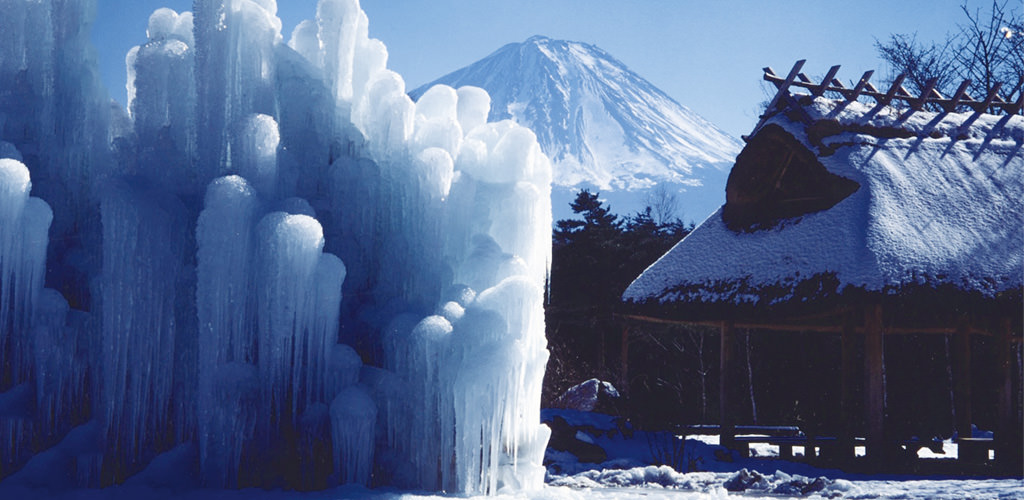 Winter: Lake Saiko Ice Festival (Late January – Early February)
See Mount Fuji from an old world perspective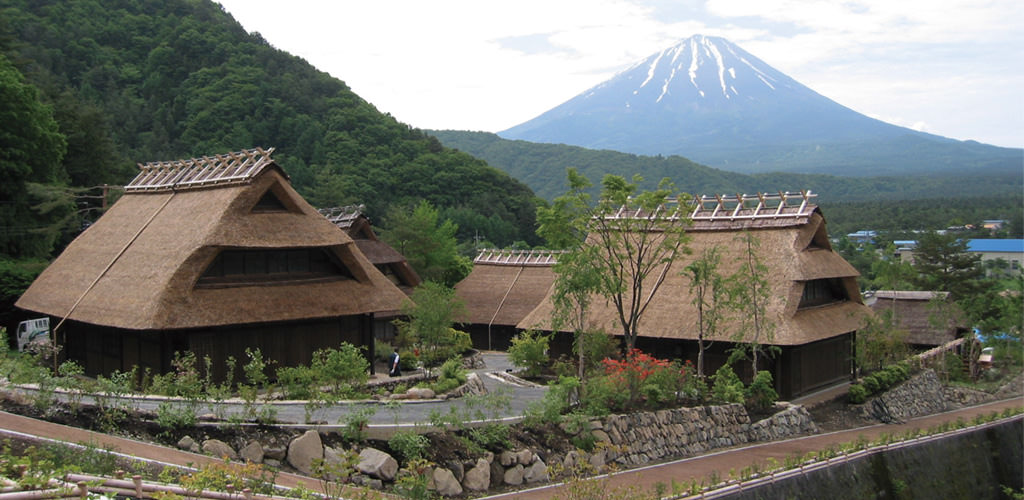 Thatched roof houses decorated the landscape before Mount Fuji in the Nenba area near Lake Saiko, until a great storm in the 1960s. This romantic scenery of old Japan was revived in 2006 as 'Saiko Iyashi-no-Sato' Nenba, a traditional cultural experience hub.
The twenty thatched roof houses here offer various traditional cultural experiences including local cuisine and craft workshops. People from all over the world come here to try anything from ceramic art to paper making, as well as trying out kimonos and ninja costumes.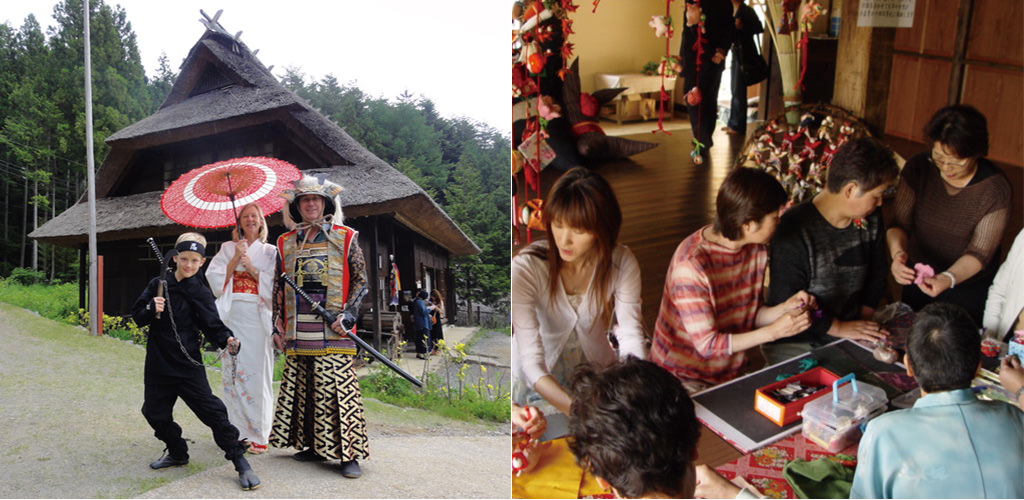 Opening hours
Mar-Nov: 9:00-17:00 (Open daily)
Dec-Feb: 9:30-16:30 (Closed Wednesdays)
Phone: +81-555-20-4677
Location: 2710 Saikonenba, Fujikawaguchiko
Website: www.yamanashi-kankou.jp/foreign/english/spot/p2_2803.html
The serene, enriching art of Itchiku Kubota
The Itchiku Kubota Art Museum enjoys a stunning view of both Mount Fuji and Lake Kawaguchiko, and a threestar rating in the Michelin Guide.
The museum was built by the artist himself around two major concepts: 'the trinity of humans, nature and art', and 'a centre of new culture and art'. The museum permanently exhibits Itchiku Tsujigahana works, and you'll notice that down to the very last detail, it captures Itchiku's aesthetic perfectly.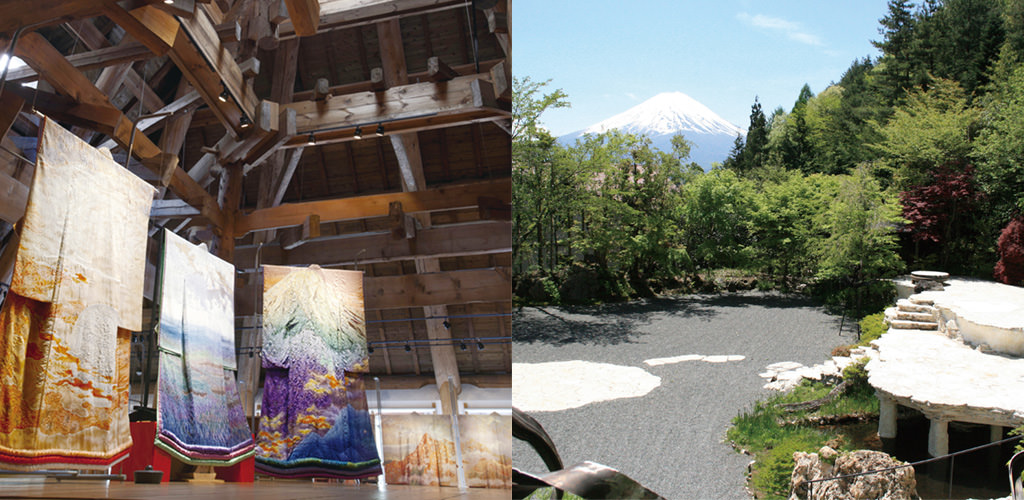 Opening hours
April – November: 9:30 – 17:30 (Entry closes 17:00)
December – March: 10:00 – 16:30 (Entry closes 16:00)
Closed Tuesdays (except Public Holidays and the first
Tuesday in January) and December 26-28
Open daily October-November
Phone: +81-555-76-8811
Location: 2255 Kawaguchi, Fujikawaguchiko
Website: www.itchiku-museum.com/en.pdf
Take a closer look at Mount Fuji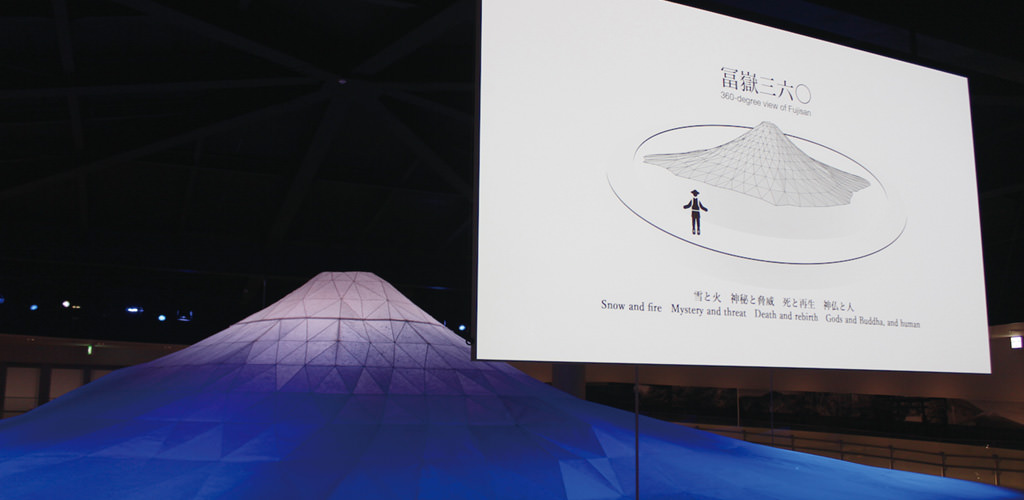 The Fugaku 360 exhibit at the Fujisan World Heritage Center allows visitors to get a 360-degree view of Mount Fuji, and see how it changes from season to season. Beneath the exhibit is the Lava Tree Molds Vision, where you'll find pictures of art and stories of a goddess enshrined inside the mountain.
Opening hours
Open from 8:30, closing hours vary from 5pm to 7pm depending on season.
(Entries close 30 min prior to closing time)
Phone: +81-555-72-0259
Location: 6663-1 Funatsu, Fujikawaguchiko
Website: www.fujisan-whc.jp/en/index.html
Visit the Kawaguchiko Museum of Art
From photography to fine art, both modern and ancient works that feature Mount Fuji are exhibited at Kawaguchiko Museum of Art. In addition, there are special exhibitions held regularly, exhibiting both Japanese and international artists. The tea lounge where you can take a break with lake views is another great feature.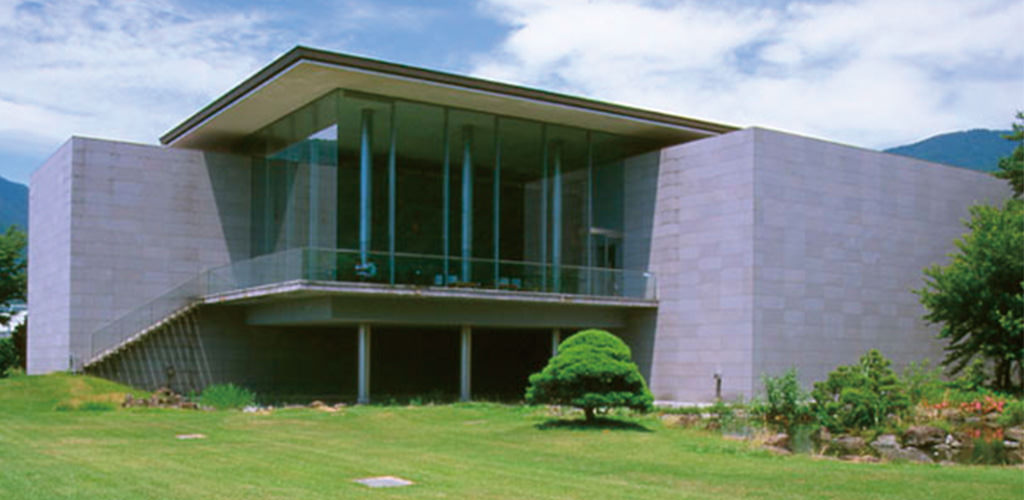 Opening hours
9:30-17:00 daily (entry closes 16:30)
Closed Tuesdays, and for exhibition transfer (enquire for dates)
Phone: +81-555-72-8666
Location: 3170 Kawaguchi, Fujikawaguchiko
Website: www.yamanashi-kankou.jp/foreign/english/spot/p1_4345.html
MOUNT FUJI AND FUJIKAWAGUCHIKO
REGION INFORMATION
COMMENTS