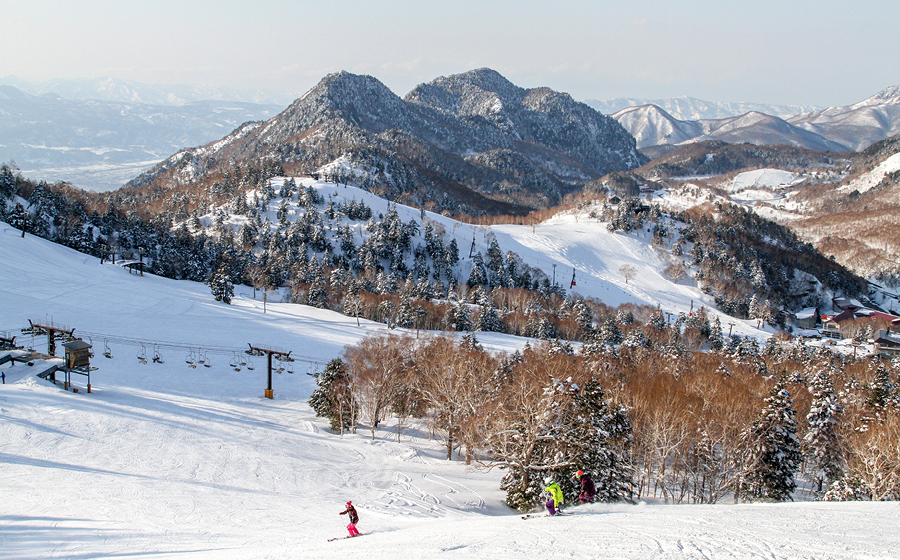 Shiga Kogen is a popular ski destination featuring 18 ski resorts, and the Shiga Kogen Central Ski Area is made up of 13 of those resorts. This area is the closest to Shibu Onsen and Yudanaka Onsen as well as the popular Snow Monkey Park, and it's the gateway to Shiga Kogen.
The Shiga Kogen Central Ski Area also acts as a hub for visitors to ensure you have the longest and best time on the snow possible during your visit. There are plenty of accommodation, restaurants, bars to choose from, and easy access to services such as medical facilities, and equipment services.
Perhaps the most attractive thing about the Shiga Kogen Central Ski Area are the variation of terrains and courses available. You can easily find great powder, tree runs and long courses that is sure to make you want to stick around from more than just a day.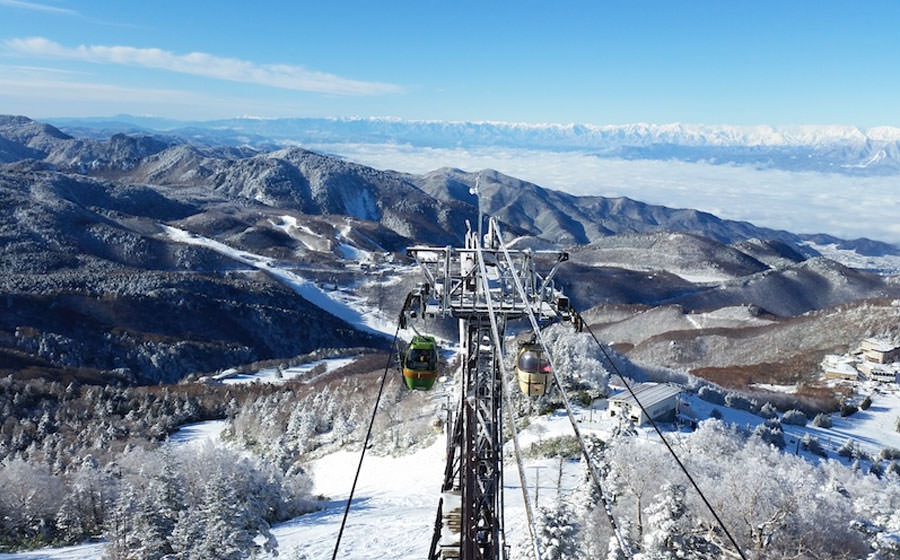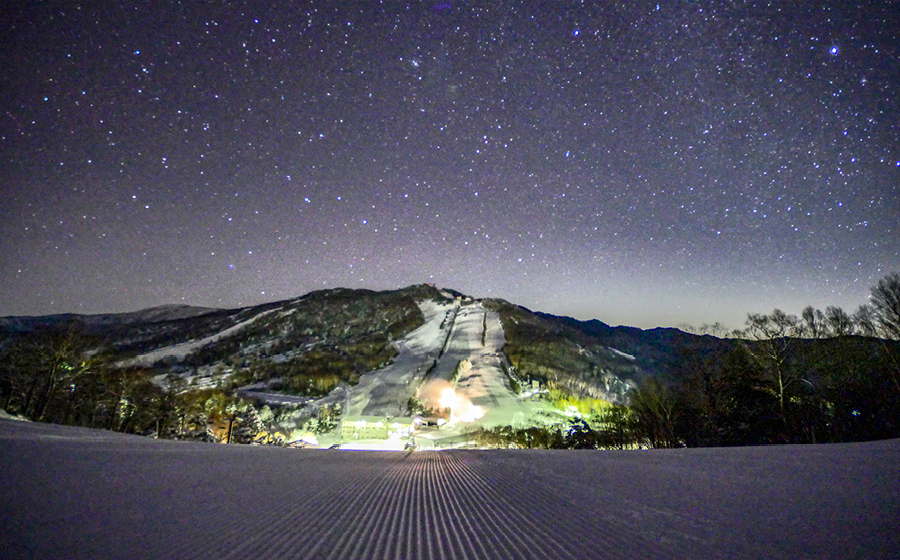 In the centre of Shiga Kogen is the Ichinose area. It's a great location to use as base camp as it's highly accessible to many of the Shiga Kogen Central Ski area's ski resorts. It is also right next to the Mt. Yakebitai and Oku-Shiga Kogen area so you can choose to stay there to access Ichinose and the rest of Shiga Kogen. The Ichinose area is also abundant in after ski activities with an abundance of restaurants and accommodation facilities available.
When it comes to ski, the slopes in the centre of the Ichinose Family Ski Resort is a wide, open ski area where you can enjoy plenty of space. There's plenty of variety to cater to all levels of abilities including tree runs like the Tengu course. Time is not an issue, you can ski all day and into the night thanks to their night ski sessions too.
Across the road from Ichinose Family Ski Resort is the Ichinose Diamond Ski Resort where families can head to for the kid's park feature. There's plenty for adults here and for non-skiers too with activities like snow drive and snow strider to explore the snowy mountains.
You will find convenient facilities in the Ichinose Area too; this includes rental gear stores that does currency exchange and medical facilities.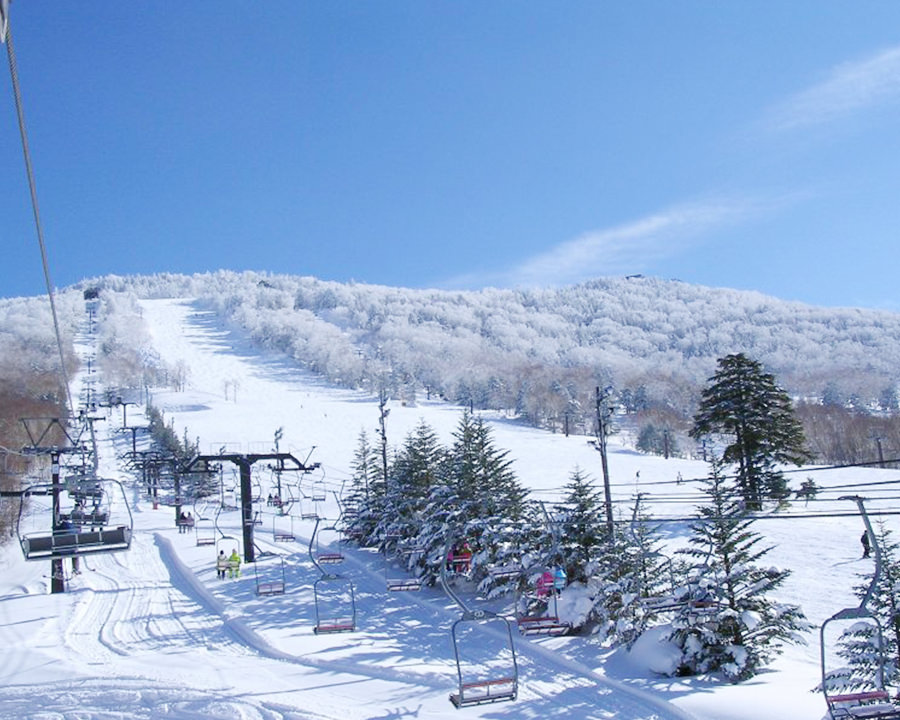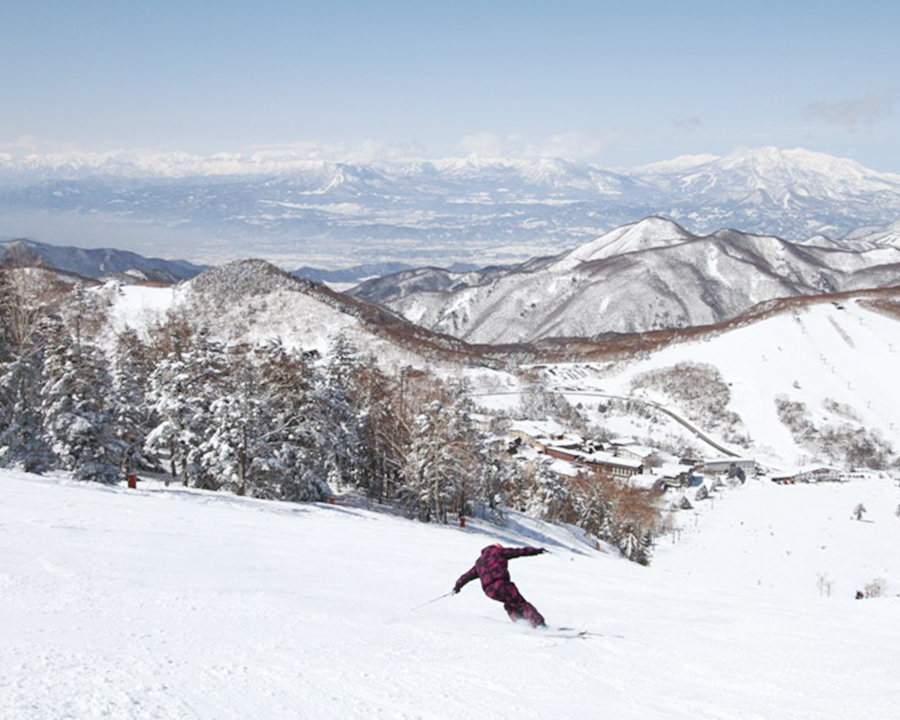 Higashi Tateyama Ski Resort was the venue for the 1998 Winter Olympics that was held in Nagano for the giant slalom races. So the biggest attraction here is of course the Olympic and World Cup level course that's sure to provide a thrill for any experienced skier and snowboarder.
In contrast to the big, famous course, the 5,000 metre long tree run is a quiet, mild course that's suitable for beginners and families. You may even ski past a snow bunny or fox there.
The peak of the resort is at 2,000 metres above sea level, and from there you can not only enjoy a spectacular view out to the northern Japanese alps, but also pristine powder. Be sure to snap a pic at the Olympic Commemorative Monument whilst you're there.
Another must-do at Higashi Tateyama is a trip on its egg shaped gondola lift which has the longest history in Japan. Since the 2016-2017 season, the gondola has been operating a mix of new and old cabins.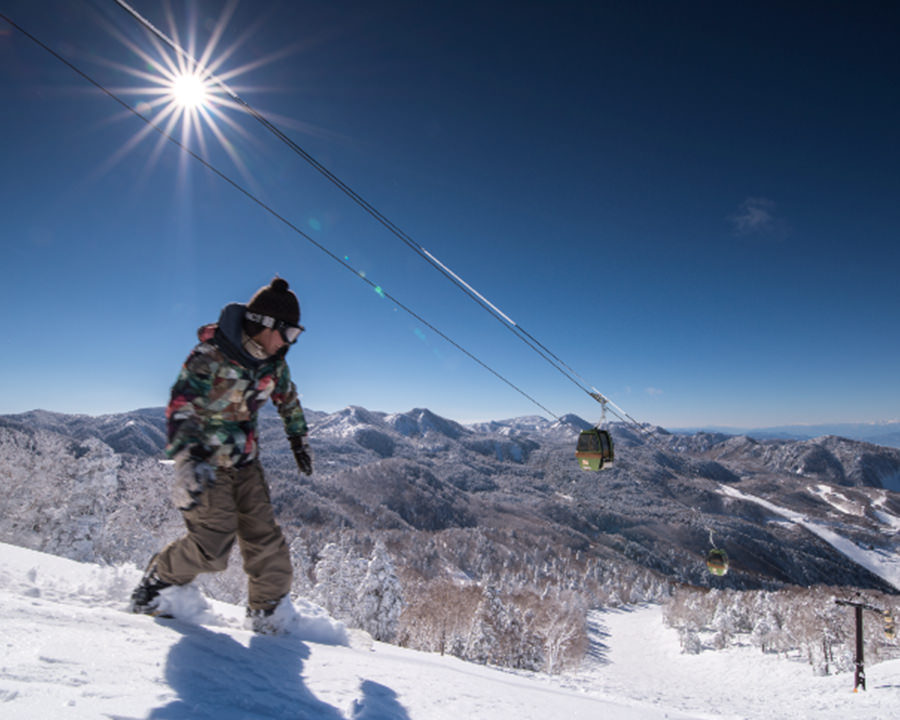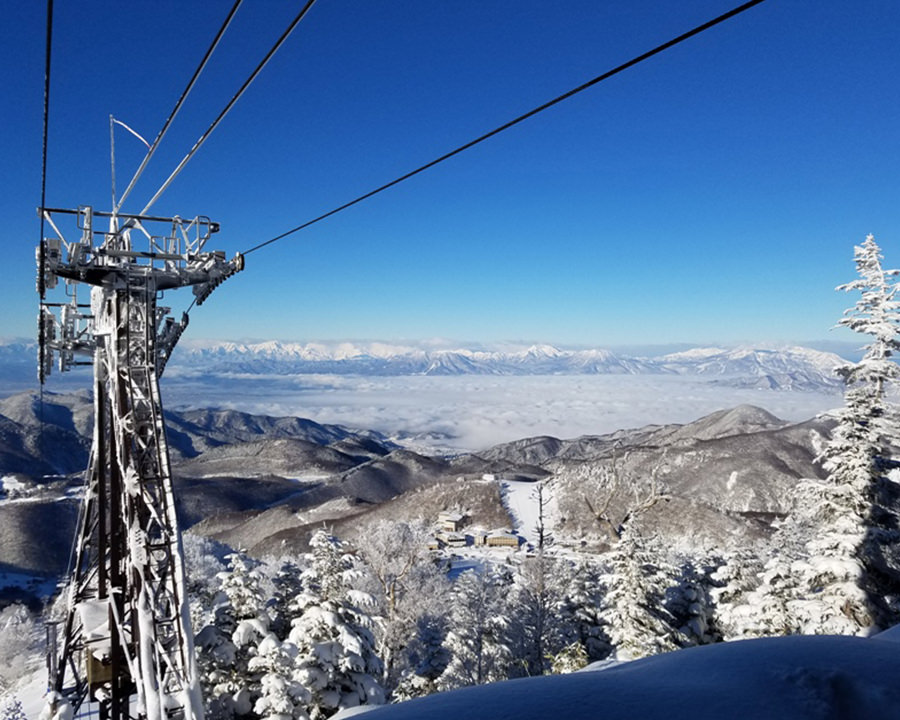 Yama-no-Eki: Mountain Station
The old Shiga Kogen Ropeway Sanroku Station was renovated to become the Mountain Station or Yama-no-Eki at Shiga Kogen. Here you can buy souvenirs and enjoy food at restaurants and convenience store that utilises local produce. There's a waiting room and ticketing booth for the bus, so it also acts as a transport hub and roadside rest stop.
All buses that go through Shiga Kogen, including varikous shuttle buses, buses to Yudanaka Station, express buses to and from Nagano Station or Hakuba stops here. You can purchase discounted bus tickets out to the snow monkey park as well as Shibu Onsen and Yudanaka Onsen hot spring areas too. It provides easy access to those who want to stay out in the hot spring areas and enjoy the snow out in Shiga Kogen.
The Mountain Station is set up with a rental equipment store so you can arrive to town with no luggage and get yourself prepped here. A popup out door café and bar, Shiga Base opens during winter; try their Mexican and local beers and cocktails. The café is a perfect spot to kill time while you wait for your bus, and in the evening it turns into a fancy bar with a fire. If you're lucky you may catch a fabulous event there too.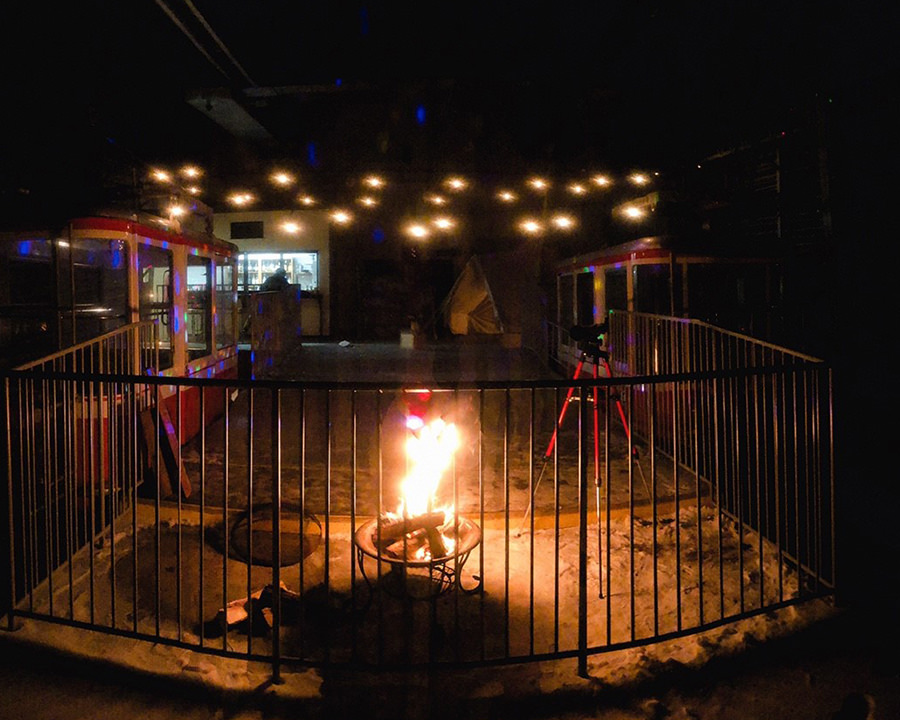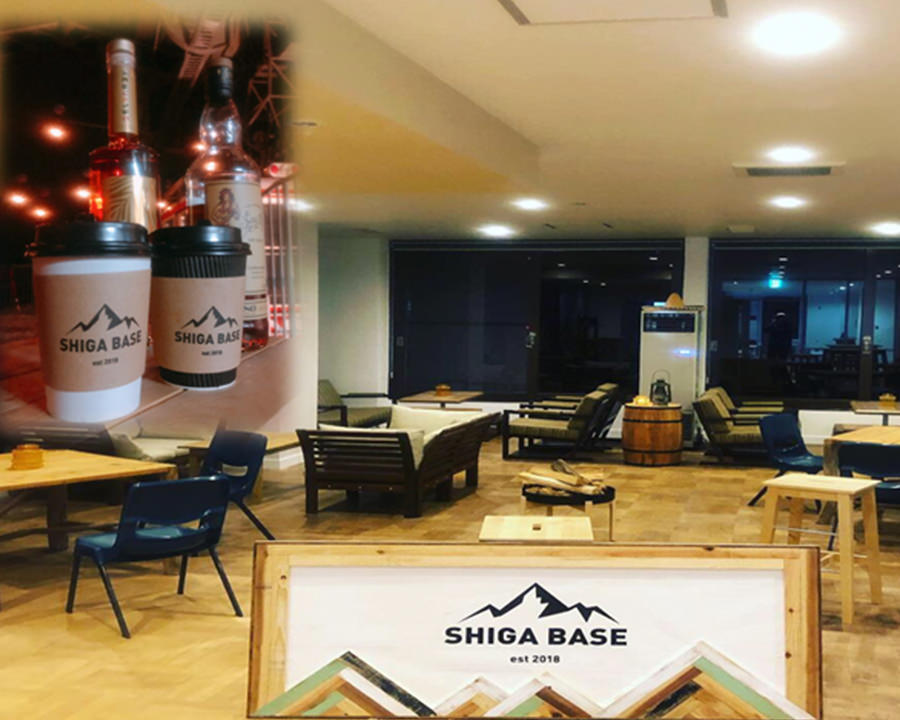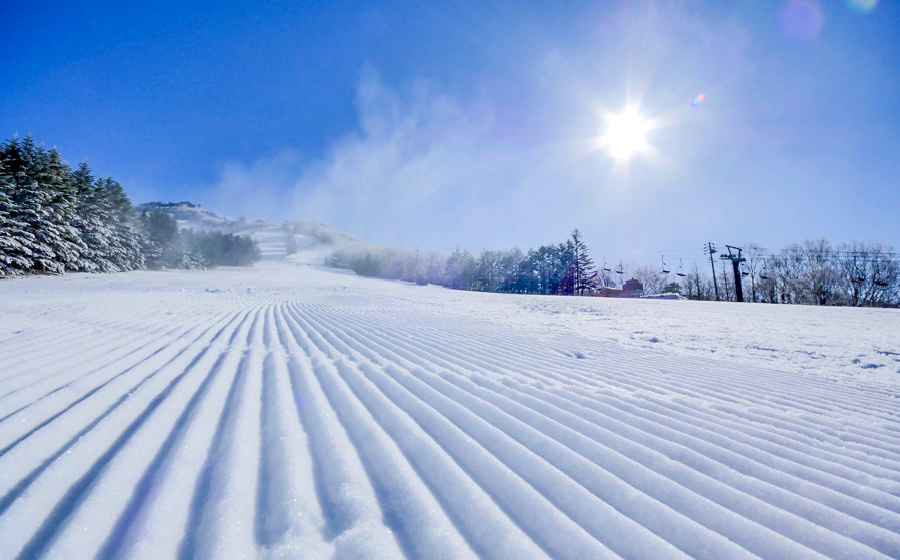 Shiga Kogen Central Ski Area
7149 Hirao, Yamanouchi-machi, Shimotakai-gun, Nagano
Phone: +81-269-34-2301
Open: 8:30am-4:30pm
http://www.shigakogen.co.jp
Travelling times to Shiga Kogen Central Ski Area
Tokyo: 3hrs 30 min (car), Osaka: 5hrs 30min (car)
Resort Data
Snow depth: Dec 120cm/Jan 250cm/Feb 280cm/Mar 250cm/Apr 150cm
Terrain: Beg 40%/Int 40%/Adv 20%
Longest run: 6km
Gondolas: 1
Chairlifts: 22
Vertical drop: 730m
Steepest slope: 36°