Orion Beer: the mild, fresh tasting beer imported directly from Okinawa, Japan! The best way to experience Orion Beer is to match it with exquisite food – it's praised in restaurants right here in Sydney too. Let's take a look at what Sushi Bar Makoto, Chatswood likes to match with Orion Beer…
Beer with a side of beauty treatment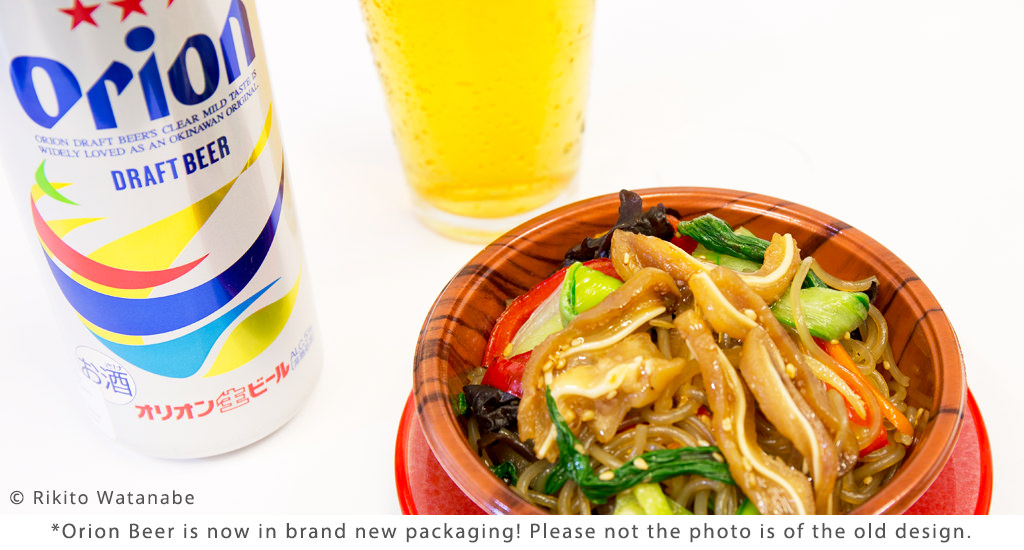 Mimingar $4
Mimingar is the name of the skin on a pig's ear and a much loved delicacy in Okinawa. It's crunchy and it's full of collagen and calcium – two important components in beauty – and they're popular amongst women. We put together mimingar with noodles made of potato starch, it has a rich fragrant taste of sesame oil and it's a good match with beer. Why not take in the beauty components that come in mimingar with some refreshing Orion Beer? The combination of mimingar, the noodles and ingredients like jew's ear mushrooms creates a unique harmony.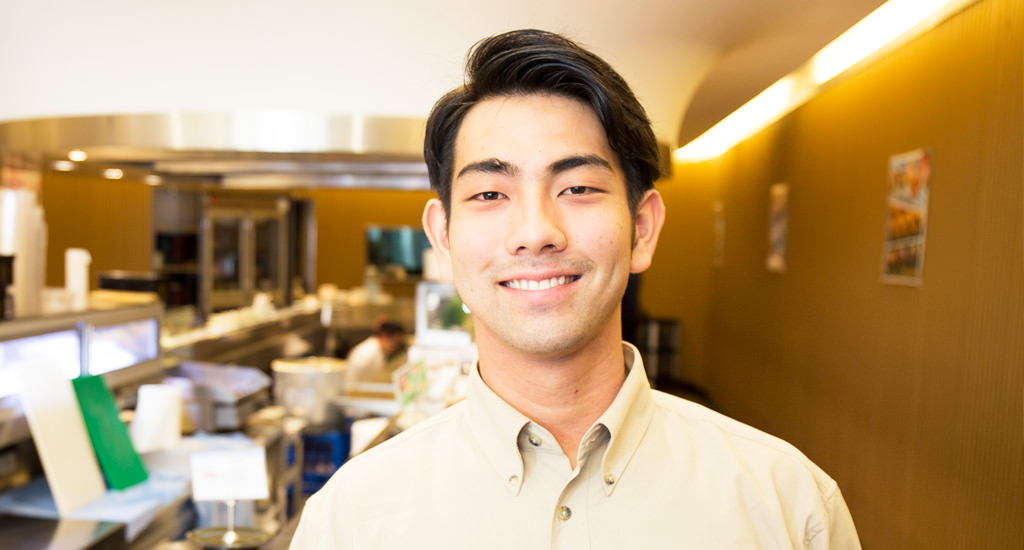 Comment from Tamon Taira (Customer Service Leader)
"Orion Beer is a favourite of mine wherever I go, not just in Okinawa, so it's awesome that I can enjoy it in Australia too. It's got a satisfying feel in your throat which I think Australians would enjoy too. We got a lot of queries about Orion Beer before, so now that we have it, I can't wait to start introducing people to it."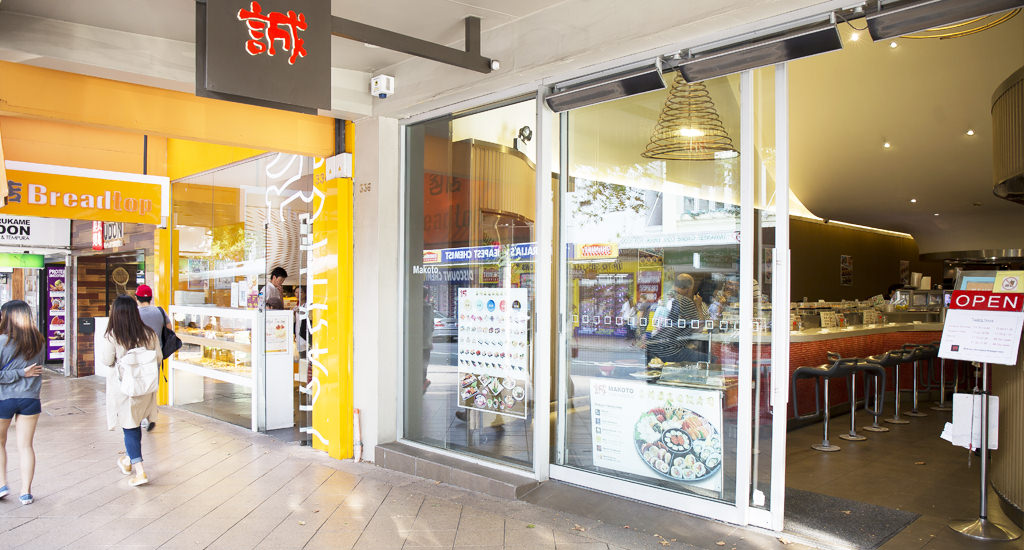 Address
336 Victoria Avenue, Chatswood
Phone
(02) 9411-1838
Website
www.masuyainternational.com.au/ja/makoto/
Trading Hours
Mon-Fri 11:30-14:30 (Last order), 17:00-21:00 (Last order) / Sat&Sun 11:30-21:30 (Last order) *Reservations unavailable
Seats
58
Price Range
Lunch $15-$20 / Dinner $25
BYO
Available ($3 glass surcharge p/p)
The interior of this sushi train restaurant was designed by architect Robert Toland, who also takes care of all Masuya Group restaurants. The organic and natural aesthetic that's felt from the ceiling to the floor, and even the curved sushi train creates a clean, modern space.
Both nigiri and the popular Makoto's original rolls with over 100 variations are made with fresh, in-season seafood selected by the chef every morning at the fish markets. There are plenty of sides like udon noodles and you can even order take away platters.
Tidbit on Orion Beer 3
The name and design of Orion Beer
The name 'Orion Beer' was selected from suggestions by the public. The three reasons why this name was chosen are: 1) The Orion is a southern constillation which match the image of Okinawa. 2) Stars symbolise people's dreams and hopes. 3) The U.S. commander who governed Okinawa had three stars. The design features strips of colour flapping in the southerly wind and waving like the ocean. The colours symbolise Okinawa's sun in red, the sky in blue, the ocean in navy and the gold of beer.
For more beer and food info click below:
REGION INFORMATION
COMMENTS