Fall in love with Hokkaido's historic port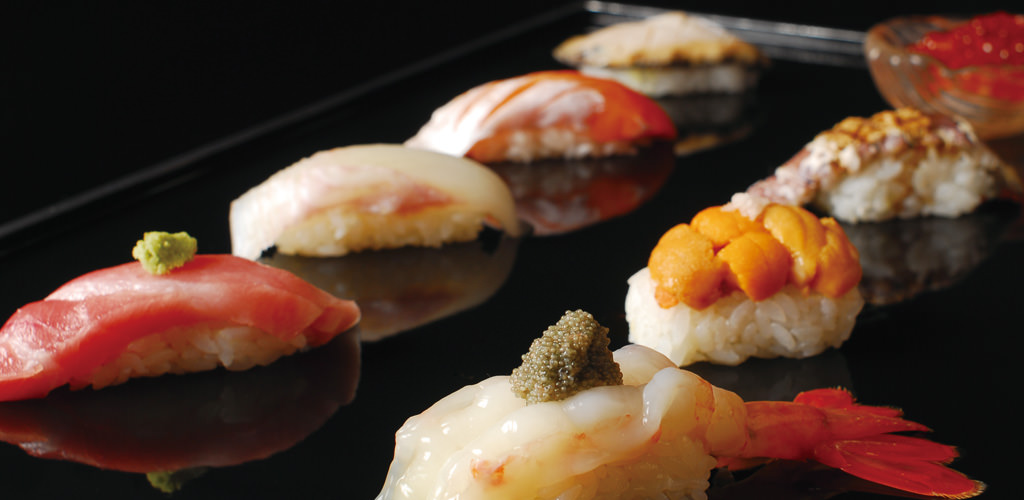 A fishing port close to Sapporo, Hokkaido's capital, Otaru grew with the development of the island's rail network to inland coal fields during the nineteenth century. Beautifully maintained European heritage buildings constructed during this era still line the streets of its canal area today, and on the inside, yield many interesting, unique, and tasty discoveries, including local glassware, craft beer and music boxes.
Just a ten-minute walk from JR Otaru Station down Chūō-dōri, the main street, this part of Otaru is also famous as the location of its showcase winter event, which attracts some 500,000 visitors each year: the Otaru Snow Light Path Festival. It is held over ten days in February, and features a regatta-like display of hundreds of candles in glass floats along the picturesque, lamp-lit canal – an enchanting sight.
Fresh seafood is one of Otaru's must-try offerings, and its canal area is also home to 'Otaru Sushi-ya Dōri' – the 'Otaru Sushi Street'. With a population
of some 130,000 residents, the city is famous for its  exceptional density of sushi restaurants: it has more than 100, serving the best of locally-sourced seafood.
Be sure to ask for what's in season, and try the local delicacies of sea urchin, scallop, tuna and salmon.
Otaru is quite easy to get to from major transport hubs on Hokkaido: it's just 35 minutes by car or train from Sapporo, and 90 minutes from Niseko by car, or 120 minutes by train. This makes it close enough for a great day trip away from the ski slopes in winter, or even a few nights away spent indulging in a little romance and fresh sushi…
Otaru Tourist Information Centres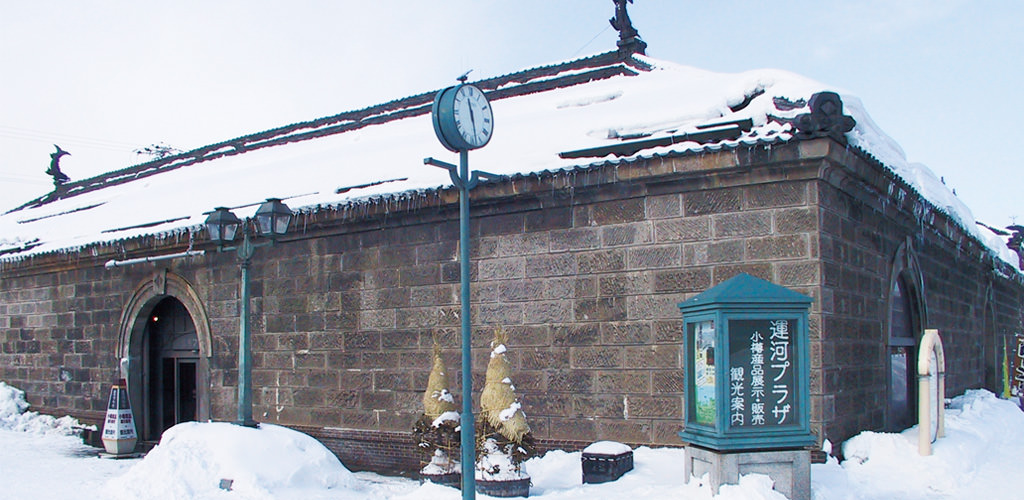 To get the best local information, along with free maps and brochures on the highlights of Otaru, head over to one of the city's three tourist information centres. They are located at JR Otaru Station, Canal Plaza and Asakusa Bridge, and are open 9:00-18:00 daily, except New Year's Day.
SCENIC SKIING AND SNOWBOARDING IN OTARU
Otaru Tenguyama Ski Resort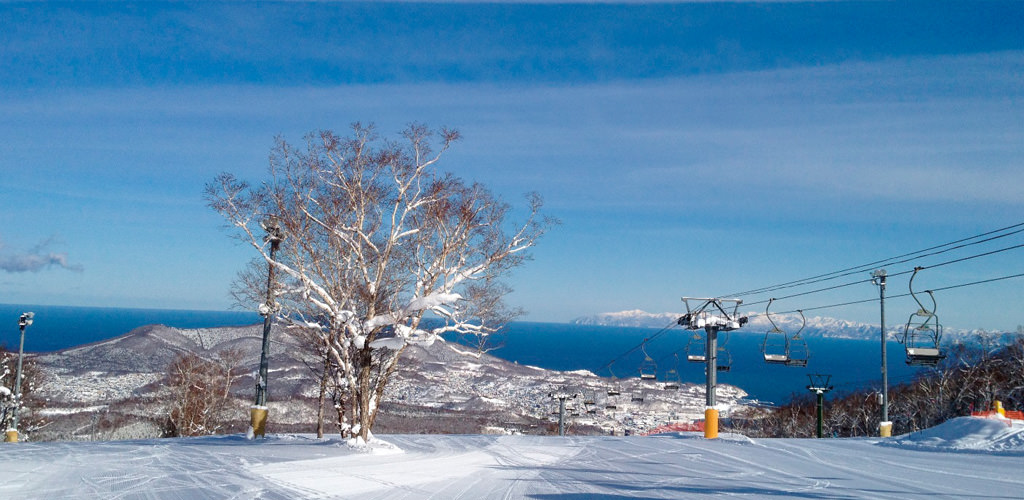 www.ckk.chuo-bus.co.jp/tenguyama/
From its hilltop vantage point, Otaru Tenguyama Ski Resort enjoys magnificent views of the Otaru port. The night-time scenery is famous as one of Hokkaido's top-three night views, making the resort a popular night skiing and snowboarding hangout. Conveniently located close to the town centre, it has a wide range of courses great for beginners to experts, inclining up to 40°. The mountain is also home to the interesting cultural highlight of Tenguyama Shrine.
Asarigawa Onsen Winter Resort
The slopes of Asarigawa Onsen Winter Resort command sweeping views of the Sea of Japan, and offer riders satisfying helpings of fluffy powder snow from mid-December until the end of March.
A ten-minute walk from accommodation in Otaru's hot spring area, the resort is in a great location, with nine courses totalling three kilometres to be enjoyed. They range from easy beginners' slopes, to those with advanced terrain that will challenge experienced skiers and snowboarders.
Snow Cruise Onze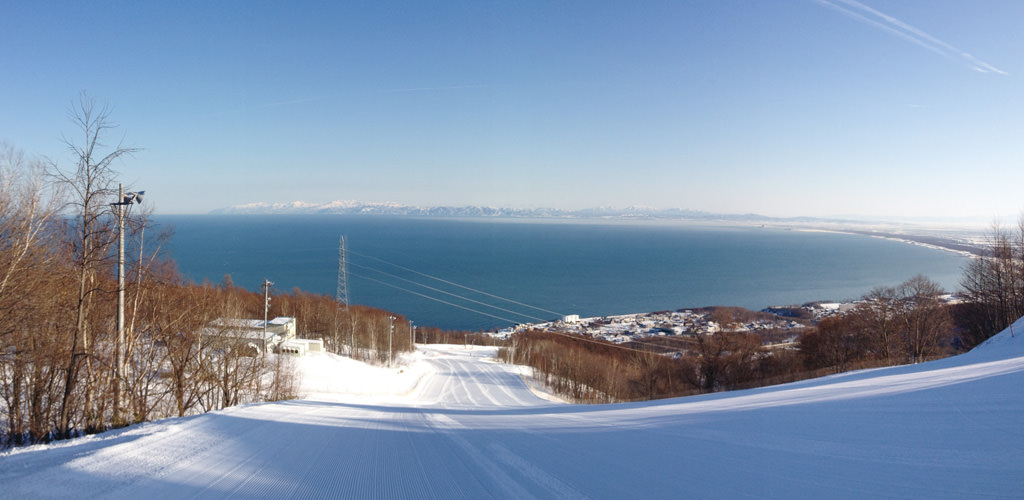 An hour after departing from Hokkaido's New Chitose Airport by car, you can be overlooking the Japan Sea from the slopes of Snow Cruise Onze. Also a stone's throw from Zenibako (5 minutes), it is accessible by a free daily shuttle bus from the Miyanosawa and Asabu stations in Sapporo.
Cruise in to Snow Cruise Onze for the famous Otaru night views and some late-night riding – it's open until 11 pm nightly, from November to March.
Kiroro Snow World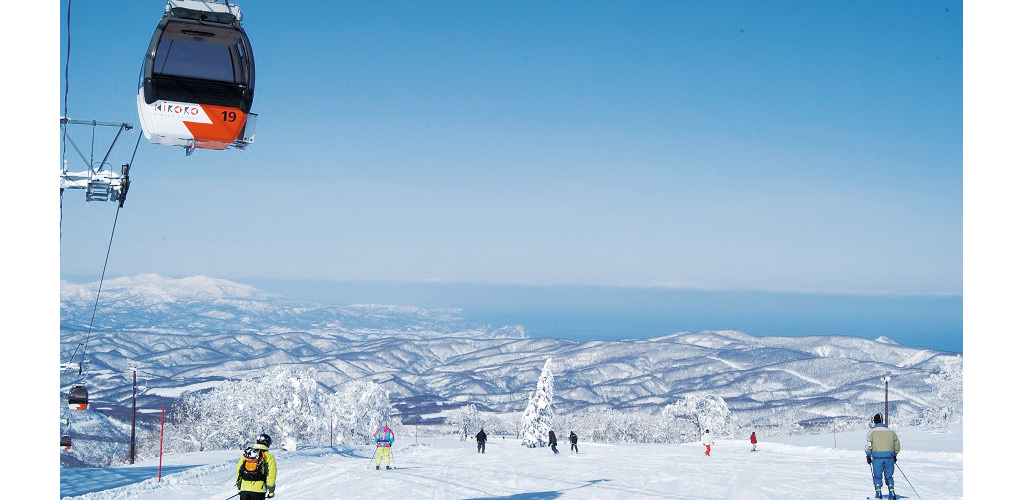 Kiroro Snow World is on the map for global travellers in search of the world's finest powder snow. Even in quiet periods during its winter season from late November and early May, this resort is covered in three metre-deep snow;
when serious fronts hit, this can increase to five metres, and there are 21 courses in total for riders to enjoy. They are well connected, thanks to a 3.3-kilometre gondola lift, and the resort's ski academy helps riders of all levels to enjoy the powder even more.
REGION INFORMATION
COMMENTS