Summer in Japan is often hot and humid, but it is also an exciting season for matsuri (festivals), hanabi (fireworks) and many more. In fact, what makes summer in Japan even better is all the amazing food and drinks that you can try! Let me introduce some of Japan's summer foods and drinks. I am sure that you can find something you will love!
---
1. Kakigori ( Shaved Ice)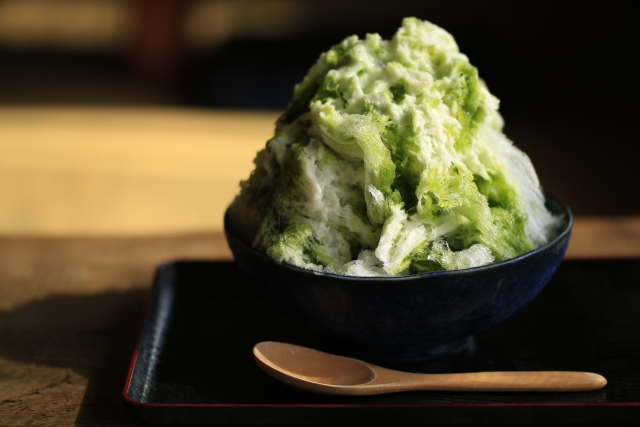 Kakigori, also known as Japanese shaved ice, is, without doubt, one of the iconic summer sweets in Japan. It is usually flavoured with colourful syrup in flavours such as strawberry, lemon, grape, melon and so on.  You can find Kakigori anywhere in Japan during the summer. The ones bought from stalls at festivals are usually simple, but if you wanted something a little bit fancier you can try cafe or restaurant Kakigori, which is sometimes served with many toppings.
Where to try it? 
There are a lot of cafes and restaurants that offer Kakigori during summer, but if you are new to Kakigori head to Shimura in Mejiro, Tokyo for one of Tokyo's most popular Kakigori. What is unique about their Kakigori is that they make their syrup from real fruits, which is rare.
2. Nagashi Somen
Eating Nagashi somen is a very traditional and fun activity to do during the summer. Somen, which is a very thin white noodle, is placed in a half-cut bamboo tube with cold water flowing through it. You need to catch the somen using your chopsticks as it flows down the tube and dips it in tsuyu (a special sauce for somen).
Where to try it? 
Although nagashi somen is not commonly served at restaurants, some restaurants serve it only during summer. Head to Funayado in Chofu, Tokyo for an old fashioned house style nagashi somen.
3. Unaju

Unagi (eel) is a great summer dish to boost your energy. It is believed that unagi contains a lot of vitamins, which help you to recover from the summer heat. Unaju is usually served with grilled unagi which is placed on top of the rice and dressed with a sweet and savoury sauce.
Where to try it? 
If you are in Tokyo, head to Nodaiwa Azabu Iikura Honten in Minato, Tokyo. They have a long-standing history dating back to the Edo period and is loved by many locals. What makes Nodaiwa so special is they only use natural unagi caught in the wild. Enjoy delicious unagi that cannot be found anywhere else.
4. Hiyashi Chuka
Hiyashi Chuka is a cold ramen noodle topped with a variety of colourful toppings. Popular toppings are ham, tomato, cucumber and egg. You can also choose two different flavours, vinegar and soy sauce or sesame. It is the perfect dish to beat the heat fatigue on a hot and humid day!
Where to try it? 
You can easily find Hiyashi Chuka at any convenience store during summer, but if you are keen to try it at restaurants in Tokyo, head to Mintei in Setagaya for the traditional taste. Also, we recommend you order their fried rice, which is coloured pink to go along with your Hiyashi Chuka.
5. Reishabu
Reishabu comes from the words "cold (chilled)" and "shabu-shabu" in Japanese. While shabu-shabu is the perfect nabe dish for winter, reishabu is the summer version of this dish. It's like a cold pork salad with boiled pork and a variety of vegetables.
Where to try it? 
It is mainly cooked and eaten at home in Japan, so why not try cooking reishabu in the comfort of your own home. Here is the recipe for you to try!
6. Watermelon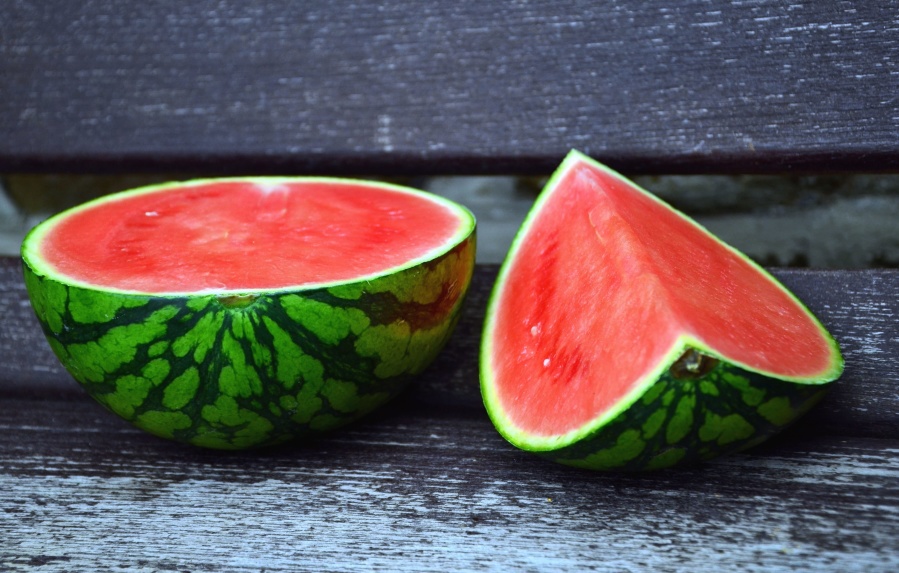 Watermelon is the king of summer fruits! It is a very classic summer fruit in Japan. Japanese watermelon is especially big and sweet. A slice of this delicious fruit is the perfect snack to eat while strolling cities under the summer heat.  It gives you all the necessary nutrition to stay hydrated and energetic.
Where to try it? 
During the summer, you can find watermelon everywhere from the supermarkets to the local farmers market or even at convenience stores. Try sprinkling a little bit of salt to add some extra flavour.
7.  Zaru soba/Udon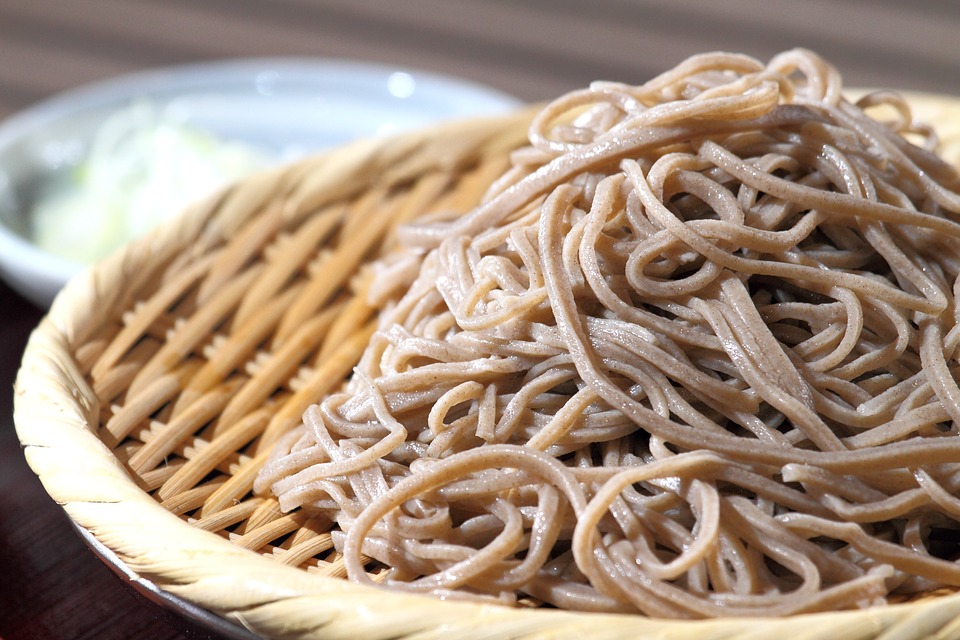 Zaru soba is also representative of a traditional dish eaten in the Japanese summer.  Noodles are served cold with Tsuyu (dipping sauce) and it also comes with Yakumi (toppings), which add more flavour. There are a variety of toppings that can be added such as spring onions, ginger, wasabi, sesame, myoga (Japanese ginger); basically anything you would like to add!
Where to try it? 
Head to Tamawarai in Harajuku, Tokyo. This place is one of the top 50 lunch places on Tabelog (a Japanese restaurant review site).  The menu is limited as they specialise in soba and sides.
8. Ichigo Ame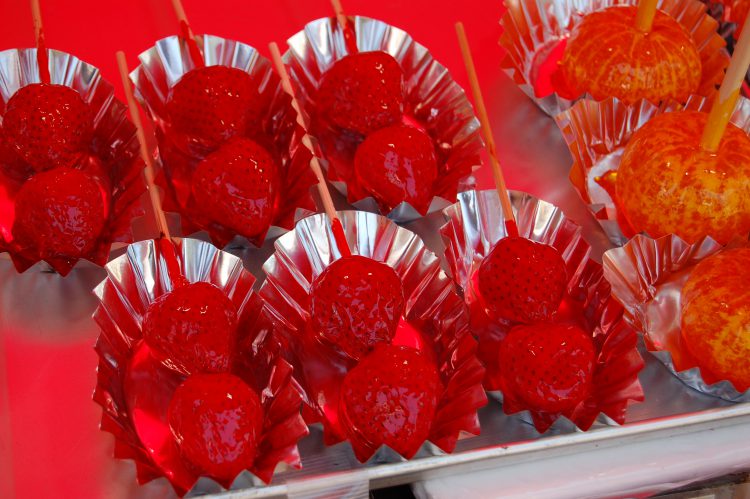 Ichigo means strawberry and Ame means candy in Japanese. These candied strawberries are a very popular treat at summer festivals in Japan. You can also find different fruit candies such as apple (ringo ame), mandarin (mikan ame) and many more. Find your own favourite fruit ame to enjoy your summer in Japan.
Where to Try it? 
You can find at least one ichigo ame stall at any Japanese summer festival!
9. Ramune
Ramune (soda) is the most popular summer drink for all ages. It usually comes in a variety of flavours such as lemon, cherry, apple, melon and so on. The unique part of Ramune is the bottle design. It comes in a cutely shaped blue bottle, which has a marble inside that seals the drink and keeps it fresh. To drink Ramune, press down on the marble until it falls into the soda and your refreshing soda is ready to drink.
Where to try it? 
You can find Ramune at any supermarket all year round or at Japanese summer festivals.
 10. Japanese beer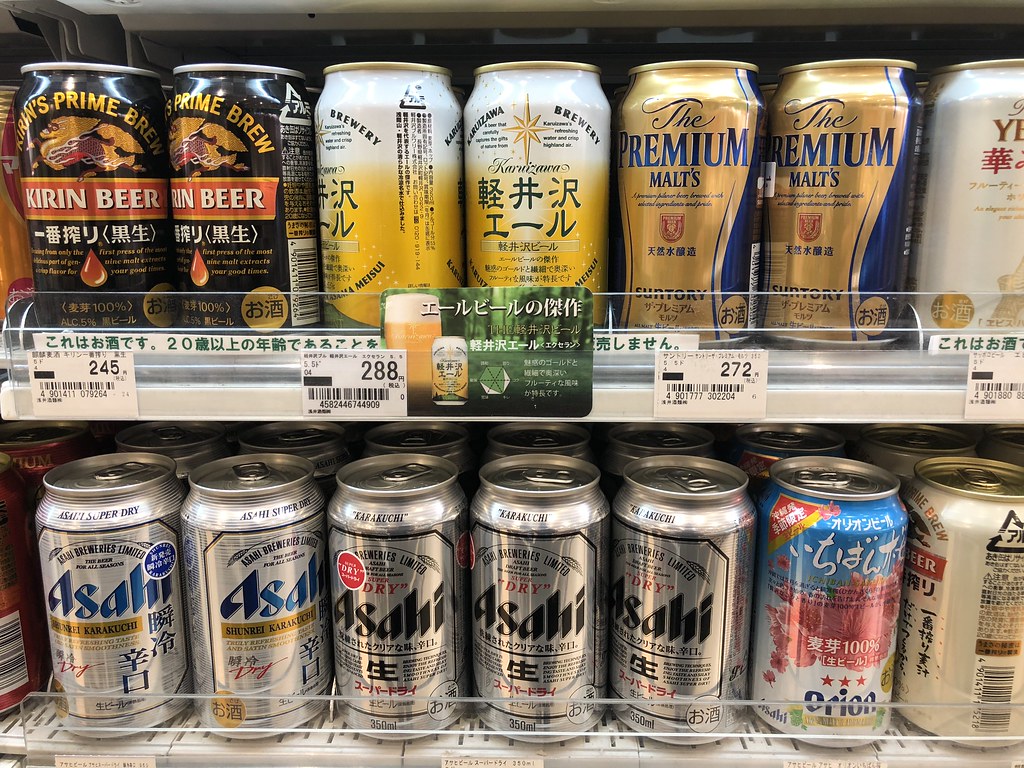 For adults, beer might be the perfect drink for a Japanese summer! Many Japanese think of summertime as the season of beer. Although, beer is enjoyed all year round, during the summer they have a special way to enjoy a cold beer.
Rooftop beer gardens can be found only during the summertime and are loved by many locals and tourists. Imagine the perfect mild summer temperature at night, holding an ice-cold beer amidst a beautiful night view.
Where to try it? 
Beer gardens can be found anywhere in the city but if you are in Tokyo try Mori no Beer Garden in Meiji Jingu, the biggest beer garden in Tokyo.  It usually opens from around May to September, but make sure to check their opening date on their website prior to your visit.
---
What are your favourite summer foods or drinks? Feel free to leave it in the comments and share your favourite Japanese summer food on Instagram by tagging our account @g'dayjapan.
REGION INFORMATION
COMMENTS