A seafood lover's paradise near Sapporo, steeped in historic charm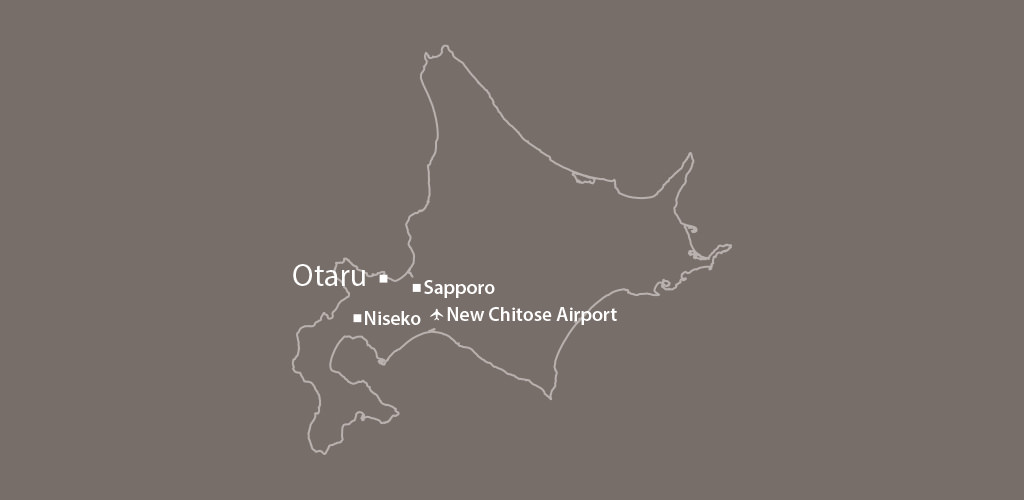 A VISIT to Otaru is a trip back in time to nineteenth-century Japan. Beautifully maintained European heritage buildings constructed during this era still line its picturesque canal district, and on the inside, yield many unique and tasty discoveries.
A fishing port close to Sapporo, Hokkaido's capital, Otaru is now not just popular for its traditional exports of great seafood, sake and skiing: the city is also known for its beautiful local glassware and craft beer.
Just a ten-minute walk from JR Otaru Station down Chūō-dōri, the main street of Otaru, the city's canal district is the location of its winter centrepiece, the Otaru Snow Light Path Festival. Held over ten days in February, the festival features an enchanting regatta of hundreds of candles on the water, lighting up the snow-blanketed streets with a warm orange glow.
The heavy snowfall of Otaru and its nearby mountains earned it the honour of being selected as the venue of Japan's first ever national skiing event, the All-Japan Ski Championships, in 1923. Today, Otaru Tenguyama Ski Resort, Asarigawa OnsenWinter Resort and Snow Cruise Onze are all enjoyed by skiers and snowboarders for their magnificent views and night-time scenery. Asarigawa Onsen Winter Resort is just a ten-minute walk from local hot spring accommodation, while Otaru Tenguyama Ski Resort features the interesting cultural site of Tenguyama Shrine – in addition to one of Hokkaido's top-three night views. Snow Cruise Onze is open until 11 pm for night skiing, also with a fabulous view of the city lights.
Otaru is quite easy to get to from major transport hubs on Hokkaido: it's just 35 minutes by car or train from Sapporo, and 90 minutes from Niseko by car, or 120 minutes by train – a great day trip or long-stayer on a snow holiday.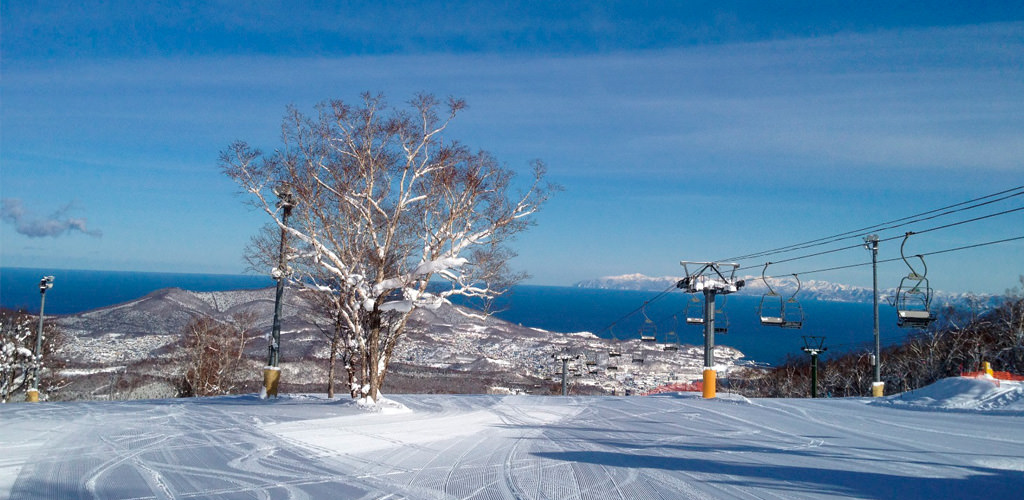 OTARU TENGUYAMA SKI RESORT
www.ckk.chuo-bus.co.jp/tenguyama/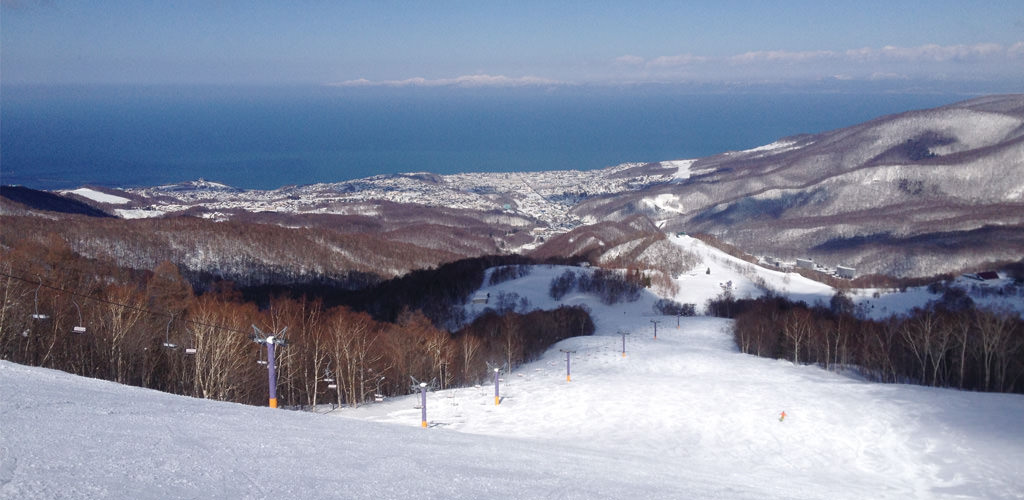 ASARIGAWA ONSEN WINTER RESORT
http://asari-ski.com/
SNOW CRUISE ONZE
http://onze.jp
SASHIMI AND SUSHI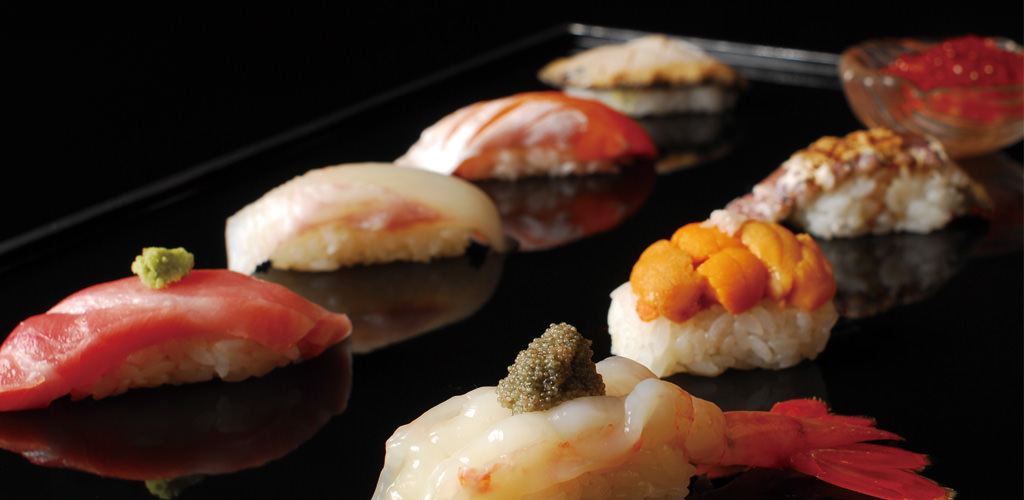 Seafood displays feature so prominently in the restaurant windows of Otaru's heritage area that it feels like there's sashimi and sushi everywhere. For 'the works' of what's in season, you can't go past 'kaisendon'. This hearty bowl of rice decorated with market-fresh seafood can be enjoyed at food court prices in Otaru, and local favourites include sea urchin, scallops, tuna and salmon. The action happens around 'Otaru Sushi-ya Dōri' – the Otaru Sushi Street – a short walk south-east from Otaru Station.
SAKE TASTING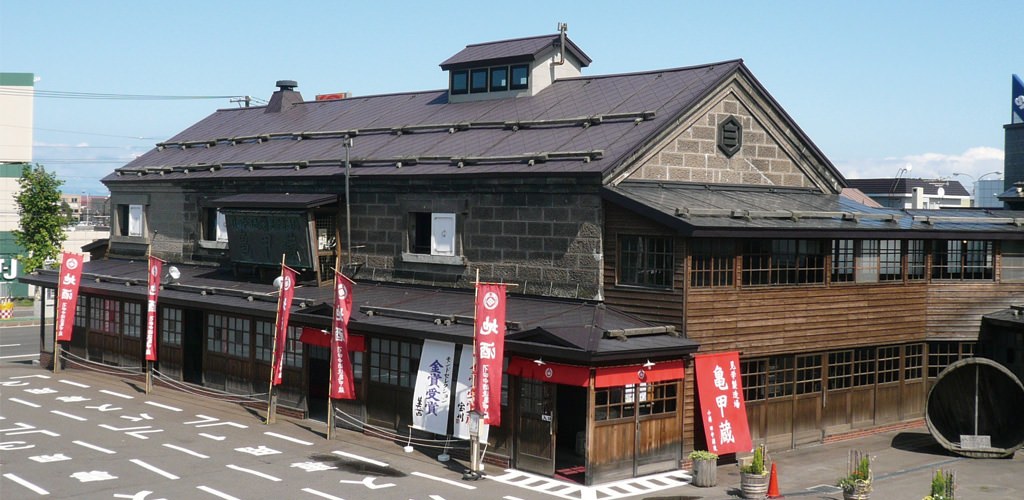 The Kikkogura Warehouse is one of Otaru's more famous heritage buildings thanks to the Tanaka Sake Brewery, which is still in operation today after more than a century. The brewery is an essential stop for newcomers and regulars alike to the world of rice wine, where experienced sake sommeliers provide handy hints on how to enjoy this traditional Japanese drink. Located near Minami Otaru Station, visitors to the brewery are also able to taste some ten varieties of sake.
RICKSHAW TOURS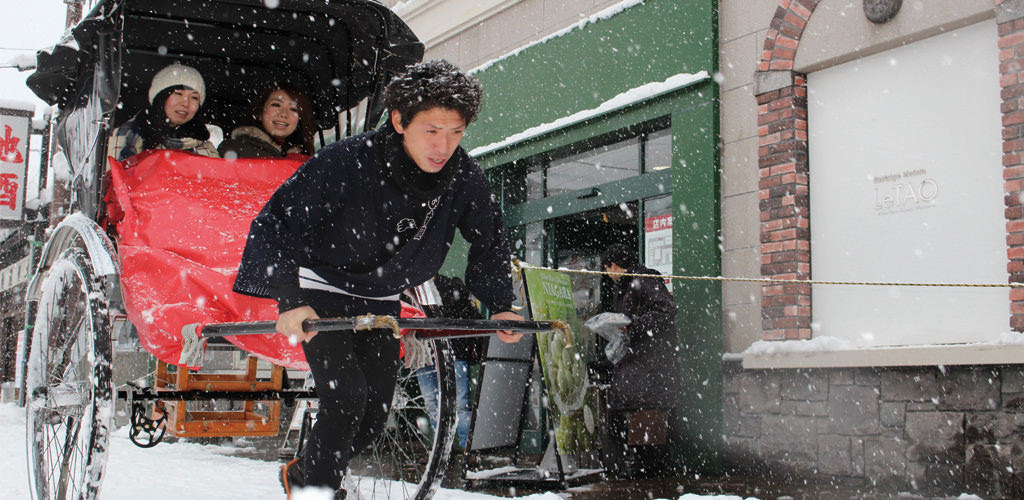 Rickshaw Ebisuya Otaru is less than a ten-minute walk from Otaru Station, and with enthusiastic English services available, invites visitors to discover the city on a deeper level. Cruising through the nineteenth and early twentieth century heritage areas of Otaru, rickshaw tours also go off the beaten track to more local spots, offering a unique way to experience the city's charms. In addition to the historic canal district, they include its working port, and the site of Hokkaido's original nineteenth-century railway.
---
OTARU TOURIST INFORMATION CENTRES
To get the best local information, along with free maps and brochures on the highlights of Otaru, head over to one of the city's three tourist information centres. They are located at JR Otaru Station, Canal Plaza and Asakusa Bridge, and are open 9:00-18:00 daily, except New Year's Day.
Further Information
http://otaru.gr.jp