"A truly natural ski resort, open for all"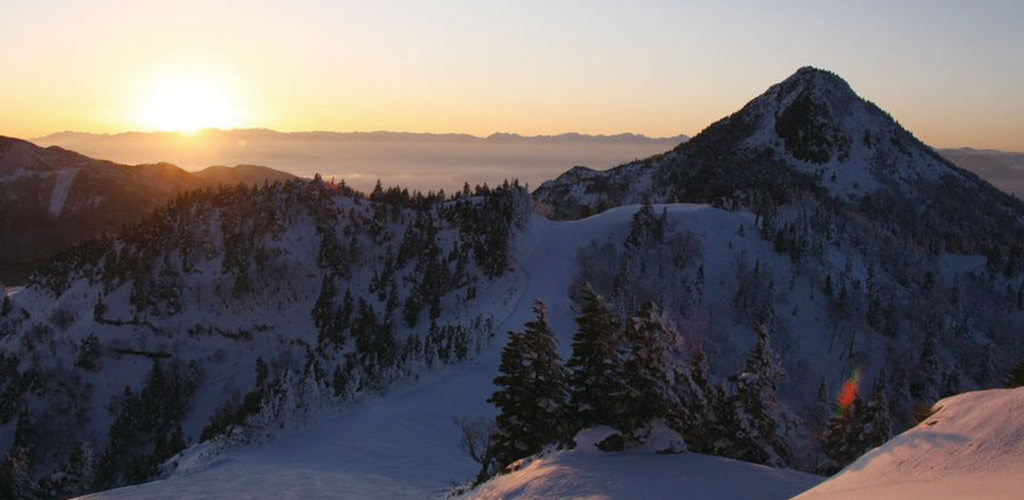 Surrounded by a vast panoramic view, the Kumanoyu Ski Area is located in the Joshin'etsu Kogen National Park. The national park has been designated as a Biosphere Reserve by UNESCO, ensuring the protection by the local environment.
From the 2015-2016 season, Kumanoyu Ski Area is open to both skiers and snowboarders.
Thanks to the high altitude and north facing slopes, there's little to no direct sunlight on the majority of the courses, so there's plenty of top quality snow for everyone.
Unlike most ski resorts, the slopes at Kumanoyu Ski Area are open until the end of Golden Week (ending 8th of May) giving visitors plenty of time to come and enjoy the snow.
From the top of the lifts – the highest located at an altitude of 1,960 metres – the courses fan out and descend the mountain in clear lines, ensuring that riders can enjoy them without the worry of getting lost, no matter what their level of experience.
Right at the foot of the slopes you'll find lockers, a ski school, rest area, bathrooms and a restaurant, Bell Doll, which offers a great variety of meals to keep you energised and warm. After an exciting yet cold day out in the snow, you can even head over to the Kumanoyu Onsen (hot spring) to relax.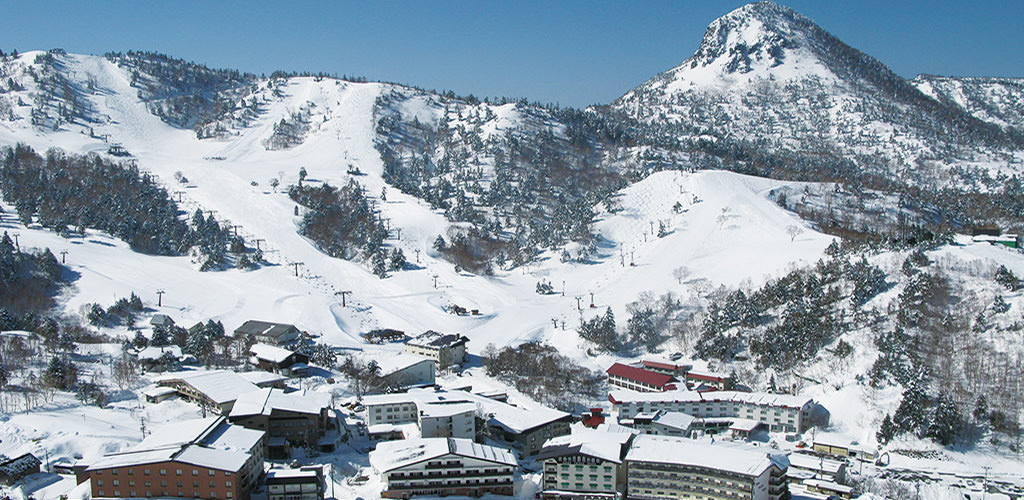 An ancient hot spring with mystical healing qualities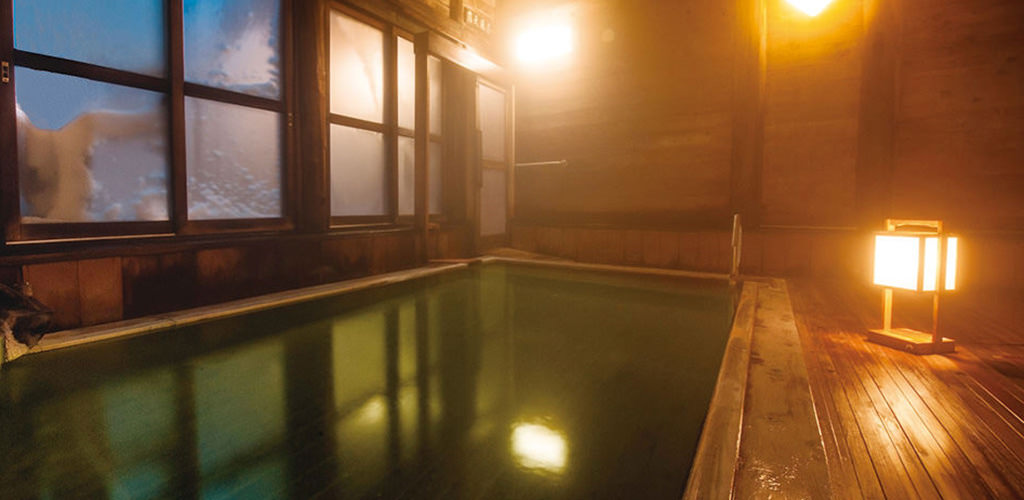 The Kumanoyu Onsen at Kumanoyu Hotel is an ancient hot spring, older than any other in Shiga Kogen. Being the most ancient hot spring isn't the only mystique that this onsen or hot spring has, but there are many unique qualities that make it an excellent choice for relaxing and revitalising your whole body after a long day out in the ski area.
The name Kumanoyu comes from local folklore about bears coming to this hot spring for a good long soak to heal their wounds. The bears must have had great natural instinct as the Kumanoyu hot spring bath can be helpful in mending various muscular aches, including those body aches that occurs after doing physical activities like skiing or snowboarding all day.
The jade green colour of the water is rare even in Japan, and it's complemented with tubs made of Japanese cypress. The whole atmosphere is perfect for some blissful down time. There are three different types of baths, with both indoor and outdoor baths, and the men's outdoor bath is topped off with a gorgeous view, while the women's out door bath comes with fresh air and privacy.
The healing, mystical hot spring in Kumanoyu Onsen is open for everyone. You can stay at the hotel and enjoy it during your stay, or on most afternoons you can walk-in to enjoy just the hot spring baths. Either way, this is a place you want to put on your to-do list whilst visiting Shiga Kogen.
www.kumanoyu.co.jp/lift/english/
7148 Hirao, Yamanouchi-machi, Shimotakai-gun
2 +81-269-34-2166
Days 8:30-17:00, Nights 18:30-21:00
Travelling times to Kumanoyu Ski Area Tokyo: 3 hrs (car), Osaka: 5 hrs 30 min (car)