History flows through the hot springs of Yudanaka Onsen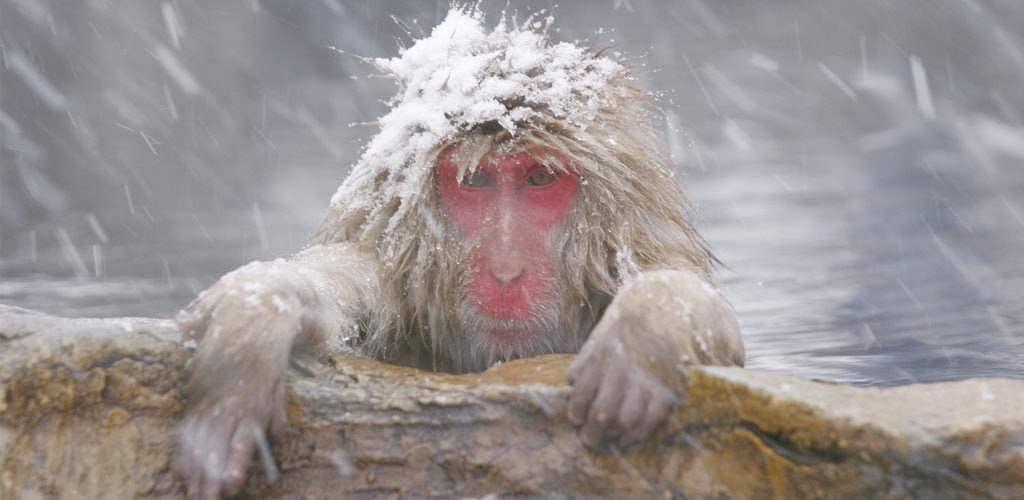 From the moment you step off the train at Yudanaka Station, you are already fully immersed in the hot spring town of Yudanaka Onsen. Even the station has its own hot spring facilities for day-trippers, and just outside, one of the town's open-air foot baths awaits travel-weary feet.
Steeped in history, the town has enticed and inspired many travellers, including famous eighteenth-century haiku poet Issa Kobayashi. Visiting the hot springs and gathering people for haiku readings, it is not hard to see why this creative mind took such a liking to Yudanaka Onsen: nestled at the base of grand mountains that change hue with the seasons, its traditional bathhouses and hot springs fill the air with thermal steam, giving it an enchanting ambience.
Different from a typical hot spring, where the mineral-rich waters come from deep underground, the hot springs at Yudanaka Onsen are sourced close to the Earth's surface. Each of the five districts in the area have access to different spring-heads, and each of the springs have their own character.
The birthplace of Yudanaka Onsen is the Yudanaka Ooyu, a shared bath with a history dating back over 1,350 years to the seventh century. Its spring-head is said to have been discovered then by a Buddhist monk of this era, who named it 'Yō-ka-rei', which means it that its waters have the ability to heal and prolong one's life expectancy. To enjoy this historic hot spring bath, visitors to Yudanaka Onsen must be staying in town to receive an entry key.
The other hot springs in Yudanaka Onsen are just as superb, each unique from one another. A great way to enjoy them is to purchase a Yu-meguri Tegata pass, which will let you soak in three of the participating hot springs.
The town is in many ways a time capsule of traditional Japan, and although some modern development has occurred, much of its heritage architecture has been retained. Every morning a farmers' market is open outside the station, offering fresh local produce. Artisanal shops line the streets, and inns offer traditional entertainment including taiko shows, ninja performances and even a lavish banquet dinner with geisha.
Stepping into the lush mountains around Yudanaka Onsen, you can follow in the poetic footsteps of Issa Kobayashi around a trail dotted with seven different shrines. On the way, sound a bell of world peace, and listen as it sends out rich, warm tones to the town below.
Yudanaka Onsen is also the gateway to Jigokudani Monkey Park, which can be visited on a free return shuttle service from local accommodation. Local buses also depart from Yudanaka Station to the head of the Yumichi nature trail, a 1.6-kilometre scenic walking route to the park, at Kanbayashi Onsen 15 minutes away. Faces flushed, the snow monkeys look truly human as they take open-air hot baths, gently inching their way into the soothing hot water.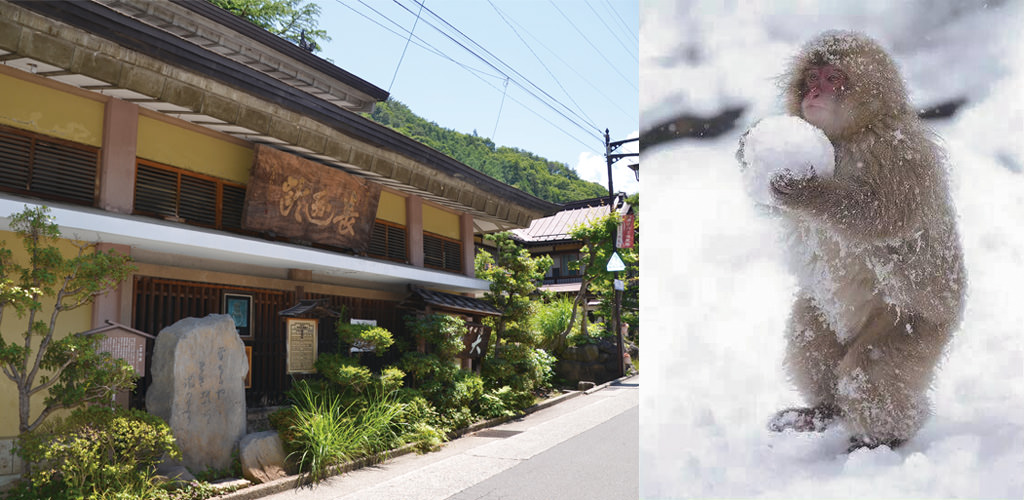 Shiga Kogen, a vast ski resort by winter and hiking area by summer, is also just a 40-minute bus ride away from Yudanaka Station. Whether hiking or skiing, why not treat your muscles to some much needed rest and repair in beautiful Yudanaka Onsen?
How close is Yudanaka Onsen to?
Nagano: 45 min (Nagano Dentetsu Line)
Tokyo: 2 hrs 15 min (JR Nagano Shinkansen, Nagano Dentetsu Line)
Further Information