"…incredible views of the the Japanese Alps…"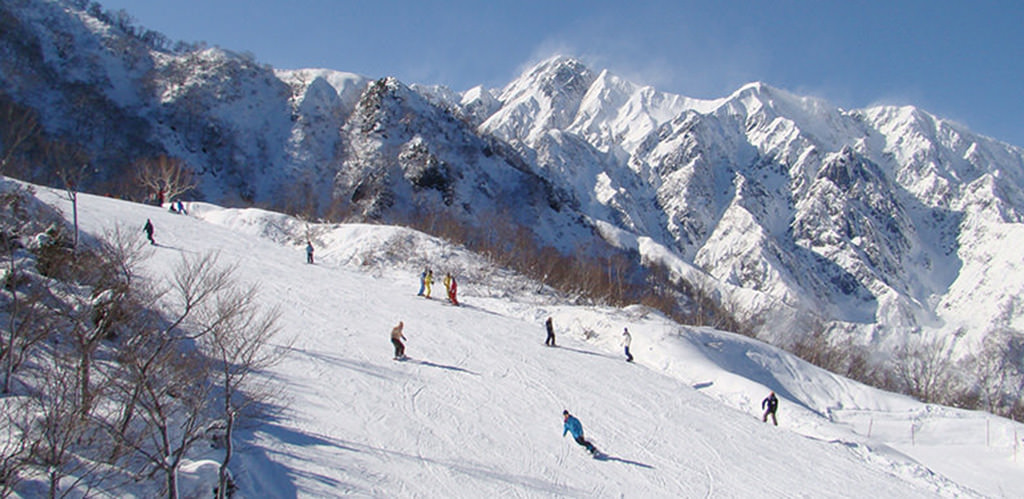 Hakuba Goryu has an ideal balance of courses, from those that will see you instinctively asking yourself whether your life insurance policy is up to date before you drop in, to mellow kids parks, and everything in between.
Starting from the top down on the Grand Prix and Champion runs, you can find yourself on inclines that wall up to more than 30°, creating the feeling of tearing down a powder wave of Teahupo'oian proportions with incredible views of the the Japanese Alps in the distance. The ride progresses through all sorts of twists and turns, crossing a nice range of terrain features including moguls, a super-sized park, and a bowl burn.
There are 23 different courses in total to experience at Hakuba Goryu, and it has an interconnected pass option with the neighbouring Hakuba 47 Winter Sports Park – keeping things fresh and exciting, and making the resort as ideal for learning and developing as it is for staying within your comfort zone.
Riders with their L-plates will enjoy the seven courses concentrated around the mid to lower slopes, which include runs specially for kids and families.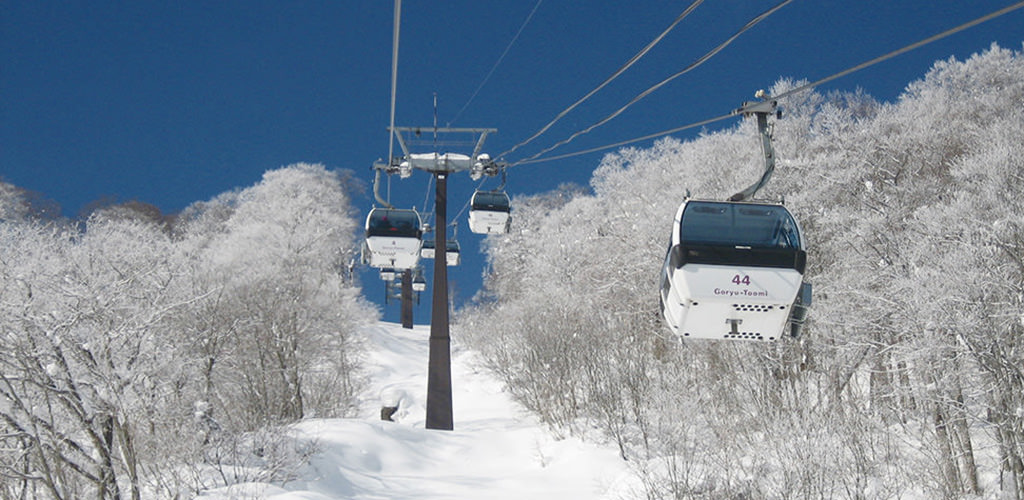 www.hakubagoryu.com (Japanese only)
Kamishiro 22548, Hakuba-mura, Kitaazumi-gun
2 +81-261-75-3131
Days 8:15-16:50, Nights 18:00-21:30
Travelling times to Hakuba Goryu Tokyo: 2 hrs 40 min (train), Osaka: 4 hrs 30 min (train)