www.happo-one.jp/english  |  Hokujo Happo, Hakuba-mura, Kitaazumi-gun  |  2+81-261-72-3066  |  Days 8:00-17:00, Nights 18:00-21:00  |  Travelling times to Happo-one Tokyo: 3 hrs 40 min (train & bus), Osaka: 4 hrs 30 min (train)
POWDER PIONEER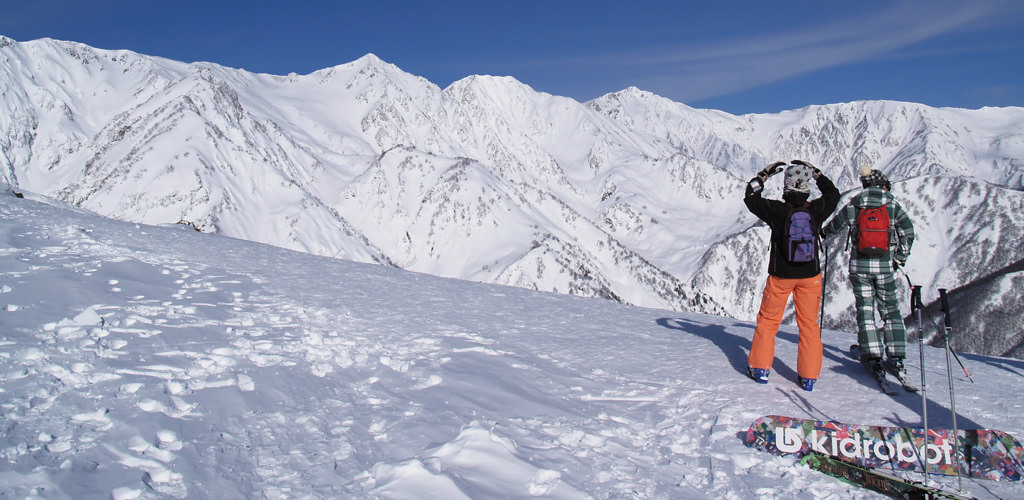 Happo-one is one of the Hakuba Valley's pioneering ski resorts, with roots stretching back to the 1920s. Today it remains at the forefront of the development of snow sports in Japan, and with plenty of excellent quality powder, delivers a snow holiday of the highest order.
The riding tradition at Happo-one is intertwined with its Riesen Slalom, a grass-roots competition that has been going for almost 70 years. One of the resort's most legendary runs is the Skyline Course, a glorious 6-kilometre run inclining between 31º and 16º that includes an ungroomed powder burn. The Skyline runs into the Sakka Course, a great area for families with activities like snow tubing and sledding in its fun kids park; it also has a kids ski school and childcare facilities.
With 800 metres of vertical extending over 3 kilometres, Happo-one has a wide variation in terrain and is hugely popular with intermediate riders. Another major draw card of the resort is its Happo Banks snow park, famous for one of the best layouts of terrain in Japan.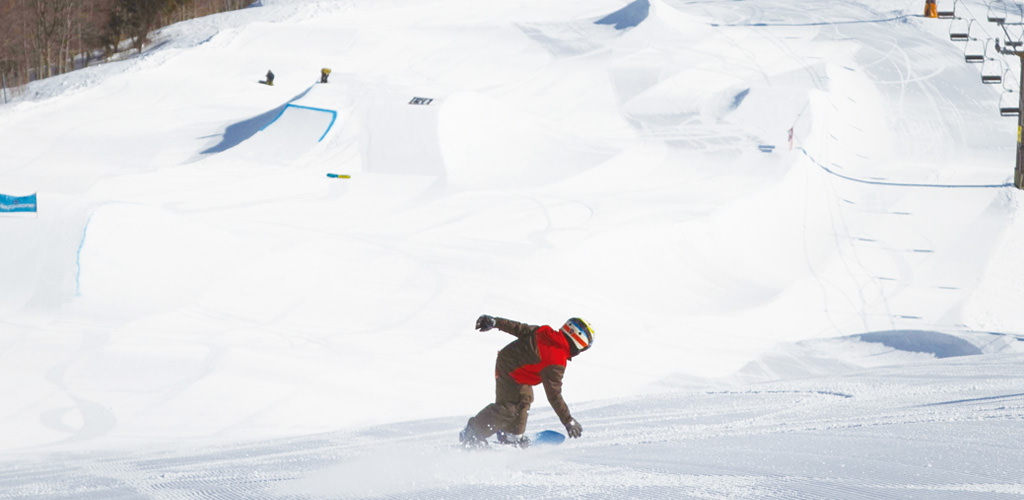 After Happo Banks opens, the excitement heats up at Happo-one again in mid-February for the Happo-one Fire Festival. Its dazzling fireworks display is a show-stopper, lighting up the slopes and night sky with brilliant splashes of colour. Get there early to enjoy some sake on the house after the kagami-biraki sake barrel-opening ceremony, and expect some powerful taiko festival drumming to hit the airwaves.
Accommodation, dining and drinking in the village area below Happo-one is just as good as the riding, offering the classic Japanese après-ski combination of hot springs, hearty local cooking and an ale or three. For access to Happo-one and all the other Hakuba Valley resorts throughout the season, a Hakuba Valley All Area Season Pass is the way to go.
REGION INFORMATION
COMMENTS