A peek into the craftsmanship found in the city of Asahikawa, Hokkaido.
Hokkaido is well known for its abundance in nature, and in the context of tourism, it is most famous for its snow destinations and its delicious produce.
But there is another layer to Hokkaido that Australians are yet to discover.
Japanese furniture is highly sort after around the world for its sophisticated design and quality. The craftsmen of Hokkaido are creating some incredible furniture utilising the natural materials available, and the world is starting to pay attention.
The craftspeople of Hokkaido make each piece with the hope that the user will cherish their creation for a long, long time.
In January, we were invited to join JETRO (Japan External Trade Organisation) in Hokkaido to meet and speak to Asahikawa's incredible furniture crafters!
Asahikawa is the second largest city in Hokkaido that is directly accessible from major cities including Tokyo, Osaka and Nagoya. During our time in Asahikawa we experienced an extreme cold snap, but this is not a rarity here during winter. Due to the city being situated in a basin surrounded by mountains including the Daisetsuzan range to its east, the city experiences extreme cold and snowfall throughout winter.
Asahikawa is an easy-to-navigate city with great transport in place and plenty to see including the ski resorts and the Asahiyama Zoo.
The woodworking industry of Asahikawa was born out of necessity to create homes for those in the area. The industry doesn't hibernate through winter and is active through the whole year, making Asahikawa a major player in the Japanese furniture production industry. The city has the support of the Japanese government with them sourcing human resources to support the continual success.
They have become a strong competitor in the industry, facing mass producers head-on by creating reliable, quality designs that are handmade and unique.
There are over a hundred studios and makers in the Asahikawa area that produce woodcraft and ceramic creations. The city now holds Asahikawa Design Week every year to showcase them, and welcomes over 16,000 people for this.
This year, the Asahikawa Design Week will be held from the 19th – 23rd of June, 2019.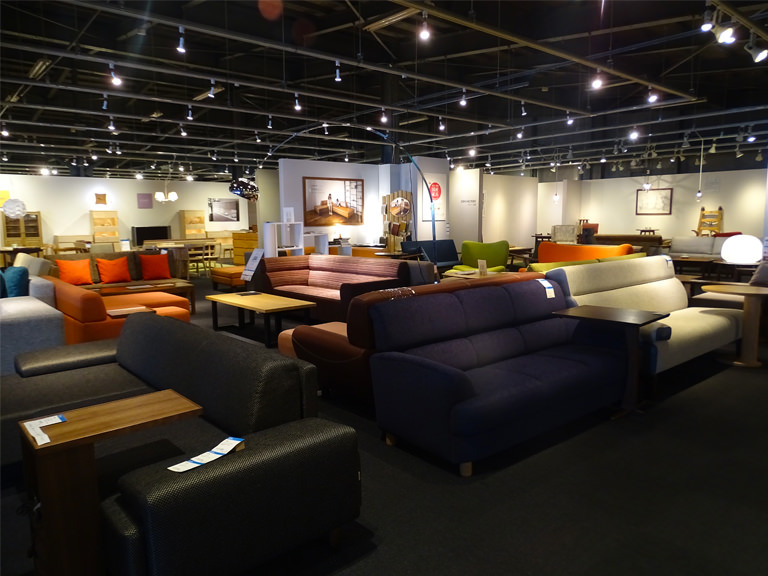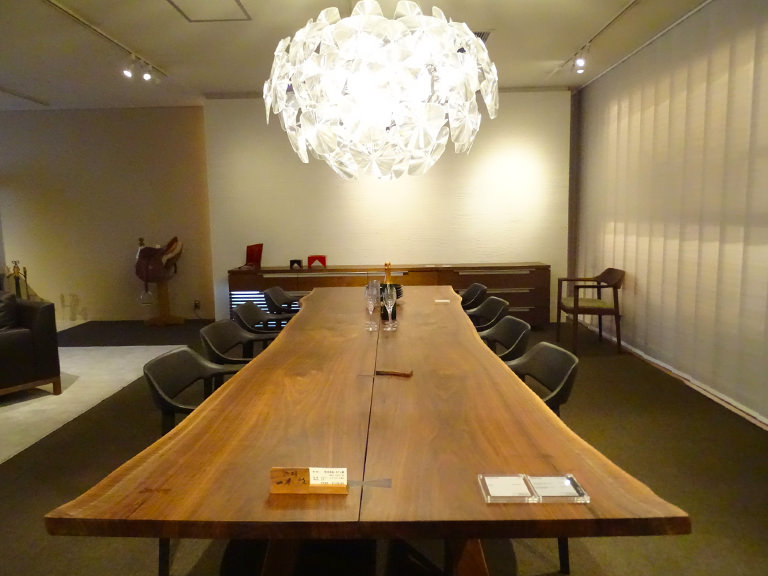 About 30 of Asahikawa's furniture and craft makers have booths at the Asahikawa Design Centre.  As soon as you step into the building, you'll feel the warmth of timber.
Here you'll find exhibits of various designs crafted by all generations – both young and upcoming craftspeople as well as experienced masters. Each creation is made with such refined skills and true passion. Plus, the materials used are trees from Asahikawa, therefore they are all true original pieces only found here.
The products are all up for purchase and customisation. The byer can order with their own choice of wood and size – you can even customise the cut of the chair legs to suit your own style.
Every three years since 1990, the Asahikawa Design Centre has held the International Design Fair Asahikawa, which is an international furniture design competition that brings designers from around the globe to the city.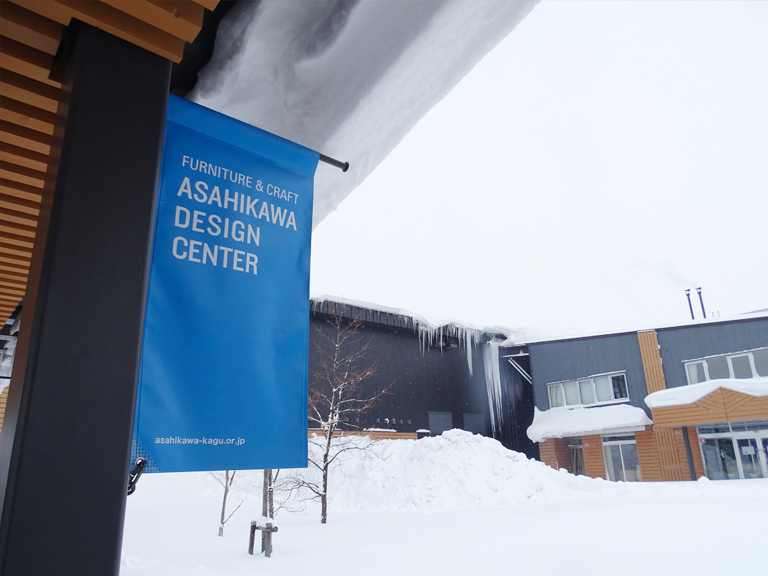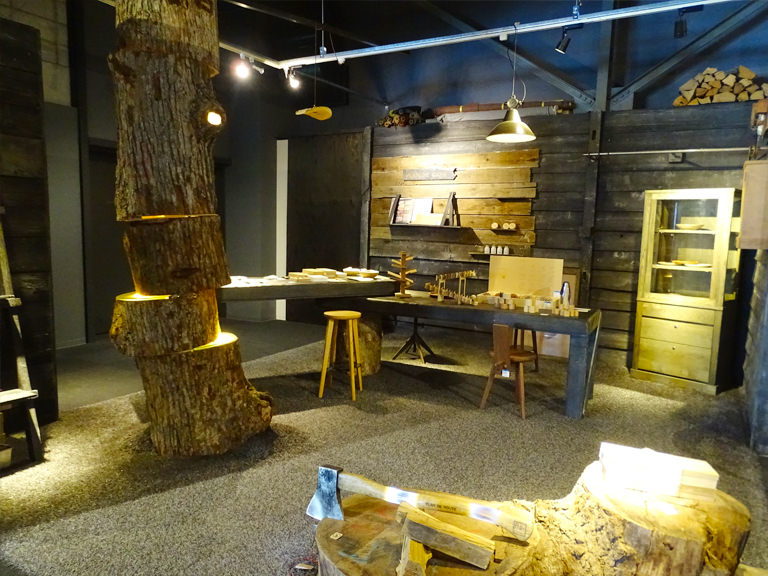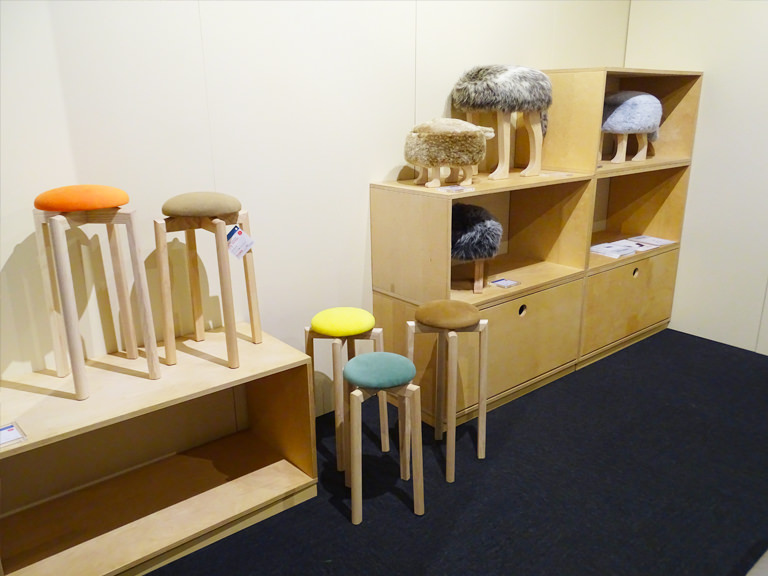 The managing director, Yoshimasa Sugimoto says: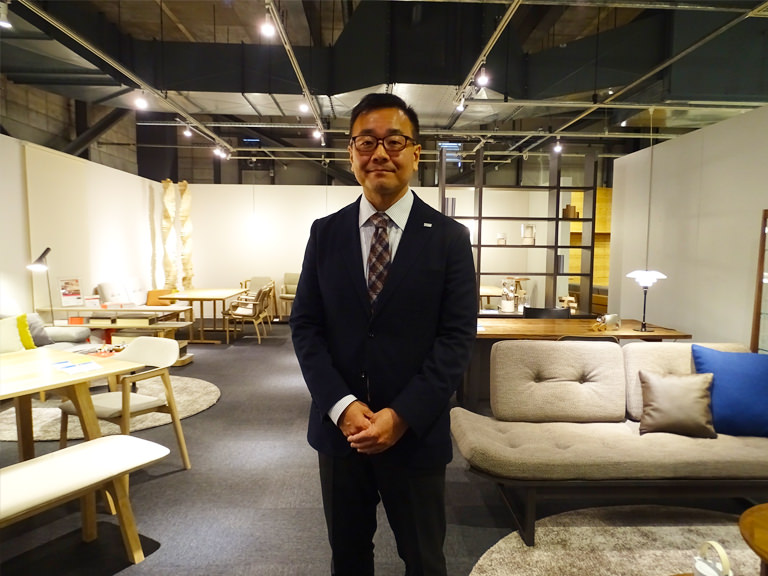 'Having great designers from all over the world come to Asahikawa through this international furniture design competition is a fantastic thing for the local furniture industry.
Over the span of 30 years, the design capabilities of the crafters are sure to evolve. And by interacting with amazing products and designers, we believe the business end of the industry will also change for the better.
My hope is to improve the are with 'design' as a keyword. From building on our small efforts year after year, we have opportunities for connection and exchange through events like workshops. We hope that people overseas will begin to get to know how great the furniture of Asahikawa is.'
With high value furniture through utilising quality materials and design, Conde House is aims to show the world what 'Made-in-Asahikawa' furniture is.
The late furniture craftsman, Mr. Nagahara created this space, with intentions for his creations to reach the world, after returning from his apprenticeship in Germany, the home of furniture design. (The first photo below is of the very first chair created in the studio)
Conde House develops and produces 'legged' furniture items such as tables and chairs with a focus on utilising timeless and global designs. They have stockists in major cities all over Japan, and have been selling products in the United States and Germany from early days. It has built a solid reputation in the furniture industry as a highly celebrated design house. They even have a store in Melbourne, so be sure to check them out online or when in town!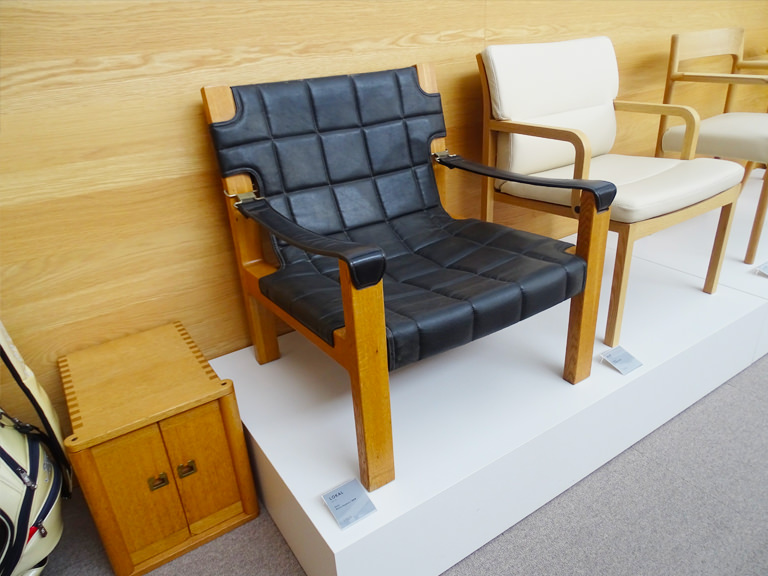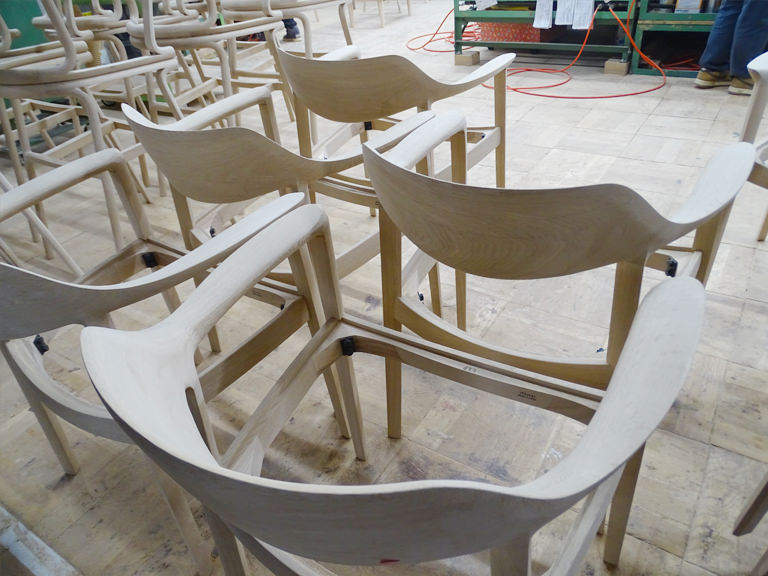 The company president Tetsuya Fujita says: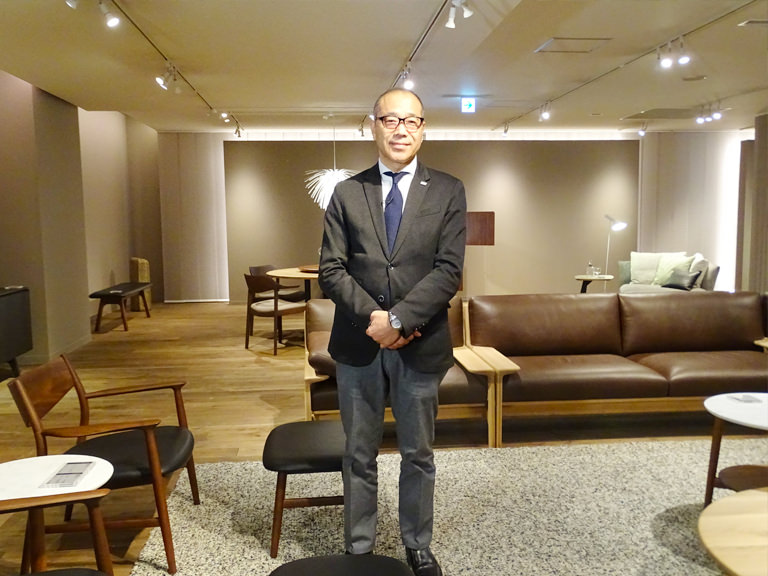 When first CEO was touring the world to train as a craftsman, he saw whole logs stamped 'OTARU' (an area in Hokkaido) unloaded at a port in Germany and was in shock as if he had just hit in the head. Back then, furniture makers from overseas would buy whole logs from Japan to create their own furniture. However, at the same time, Hokkaido was experiencing a depletion of resources.
With hopes to reduce waste of resources back home, he decided to begin creating furniture that carefully used resources and share it with the world.
There is nothing more wonderful than having people around the world love the pieces we created with the intention to respect Japanese beauty. We have gained the trust from the world as a business. We are able to create custom ordered furniture within a fortnight, where it generally takes two months with others. And of course, we guaranteed the highest Japanese quality in our products.
Conde House
Addresss: 6 Chome Nagayamacho,  Asahikawa, Hokkaido
Phone: +81-166-47-1188
Hours: 9:30am to 5:00pm
Closed: Wednesdays (open if it falls on a public holiday), summer and end of year.
Website: https://www.condehouse.com
With the principle of taking their craft one step deeper, Takumi Kogei have worked to create furniture that the buyer could genuinely appreciate. Many of the pieces are full of thought which is true to the Japanese spirit.
Their studio is in the middle of the forest and is surrounded by the beautiful aroma of nature, and certainly has a magical effect on the furniture.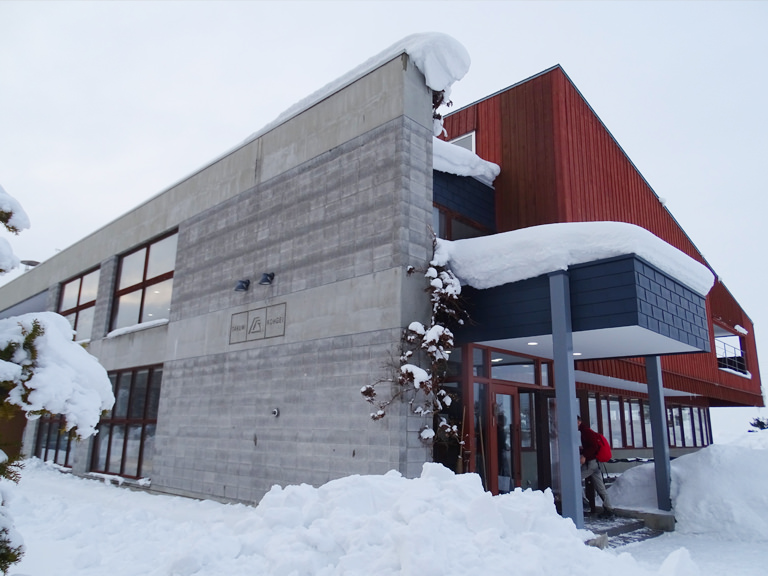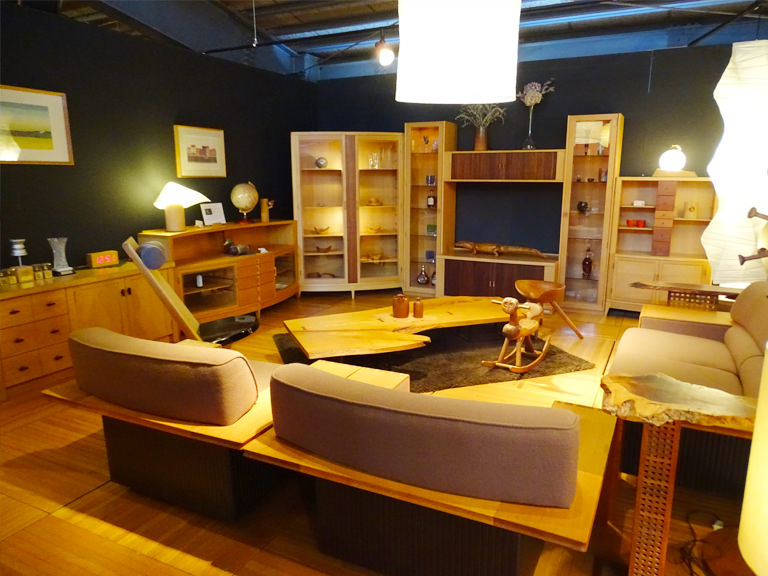 The company president, Yoshihiko Kuwabara says: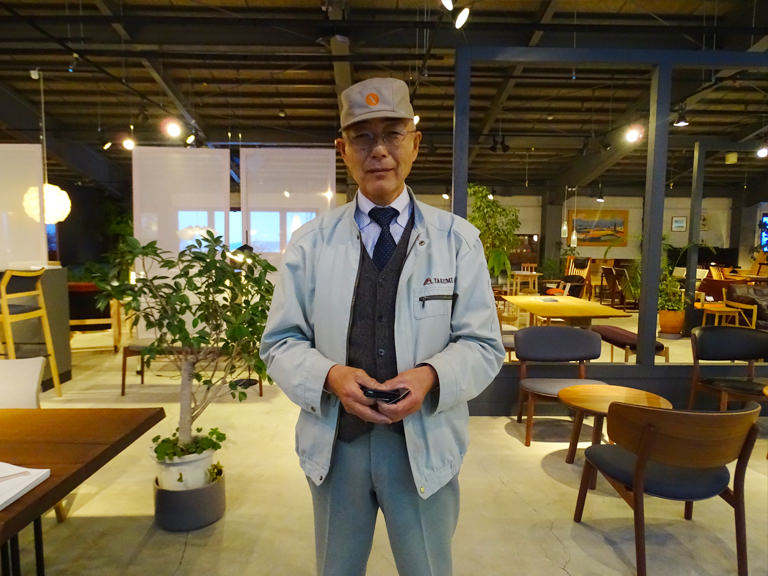 We cherish the resources that we get to use and have gratitude in the opportunity to be face to face with our materials. We deliver the thought and experience of owning a carefully created piece which is made with so much thought on how the buyer might use it. Every person that works here are truly passionate about craftsmanship, and some come here to learn and open up their own paths from there, For that, we encourage them to try different tasks and processes to maintain a wide perspective on the craft, which in return creates fantastic ideas and allow us to continue on the legacy that we are all working to create.
They are also a community focused studio that host opportunities to have children come to learn and enjoy the craft of furniture making through designing and building their own piece of furniture.
TAKUMI KOGEI
Address: Minami 1-bandori, 24-banchi,  Higashikagura Town, Kamikawa-gun,Hokkaido
PHONE: +81-166-83-4400
Website: http://www.takumikohgei.com(Japanese)