"…an uninterrupted panorama of the Northern Alps…"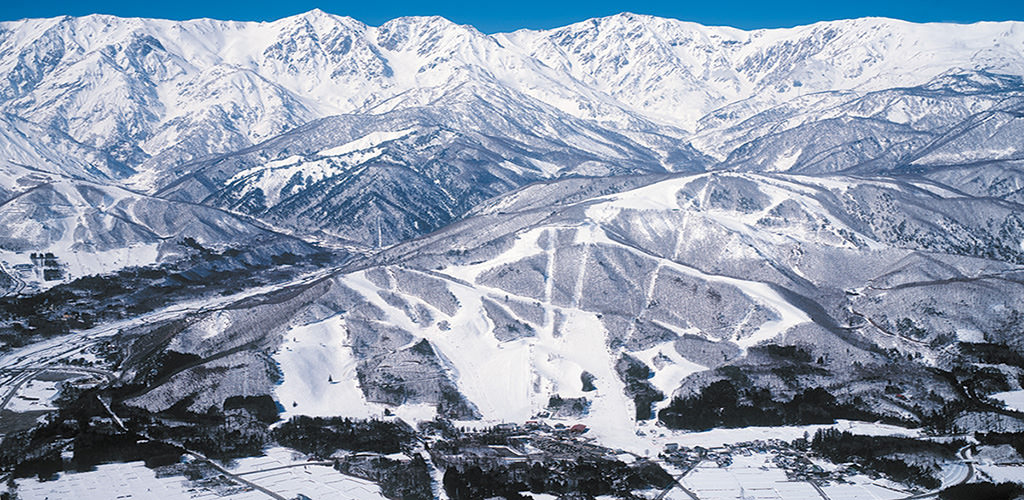 Hakuba Iwatake Snow Field is hidden behind a highway and a gondola station, leading some to assume that it's small potatoes. However that preconception is soon dispelled as they arrive at the centre of a 360º panorama that take in the Northern Alps and Hakuba Basin.
Hakuba Iwateke has 26 courses that follow the natural lines down Mt Iwatake from its 1,289m peak and it's divided into four areas.
Each area is tailored to different levels of ability, including Mountainside, the beginner's area located immediately around the summit, giving beginners the rare opportunity to ride at a higher altitude whilst soaking up beautiful scenery.
The Hillside area follows a wide creek bed with nice banks to carve up, and also has an off-piste subsection in the shadow of the mountain.
Don't forget to cut a few lines through the Love Snow Park either. It will challenge you with a series of fun boxes, rails and kickers up to ten metres high. Other features of Hakuba Iwatake include a natural hot spring, restaurants, and a kids room.
To fully enjoy Hakuba Iwatake and all that the Hakuba Valley has to offer, be sure to grab the All Area Season Pass. You can buy this pass online and gain access to nine other resorts in the area as well as Hakuba Iwatake.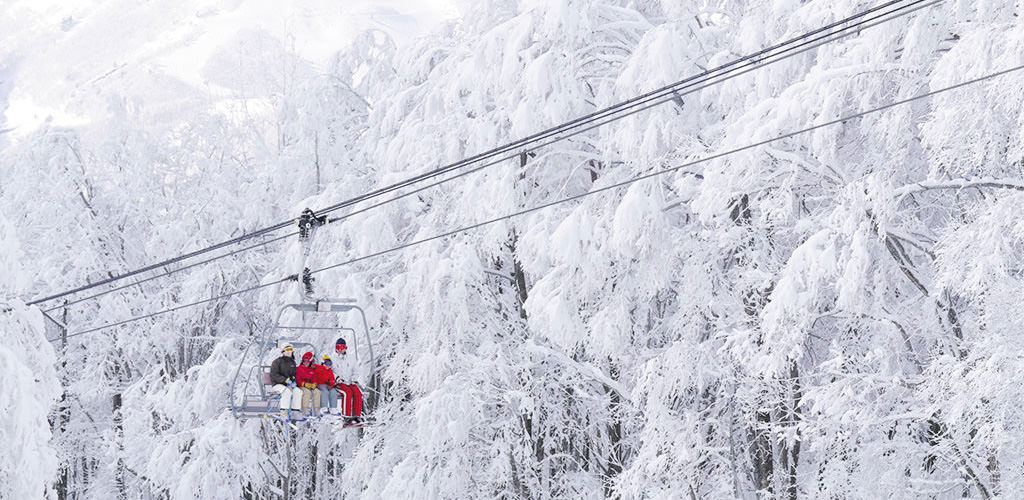 www.hakuba.jp/iwatake/en
Hokujo Iwatake, Hakuba-mura, Kitaazumi-gun
2 +81-261-72-2780
Open 8:00-17:00
Travelling times to Iwatake Snow Field Tokyo: 3 hrs (train) , Osaka: 4 hrs 30 min (train)