You might not have encountered anyone who actually has played golf in Japan. So how is Japan perceived as a 'golfing destination' from those experienced? We were lucky enough to have a chat with Jonathan- a South African golfer residing in Japan who has had numerous opportunities to hit the tee in and around Japan. His strong love for golf started at the age of 6 and ever since then, his family travelled to a few different countries to enjoy the pleasure of golfing in each region. Upon arriving in Japan, he was placed in Kobe- where it coincidentally boasts the country's second largest number of golf courses, so it was almost destiny to be taking up golf again in Japan. Jonathan kindly accepted our offer to share his adventure of his time in Japan and what prospective golfers will be exploring in the Land of Rising Sun.
What were your first impressions of playing golf in Japan?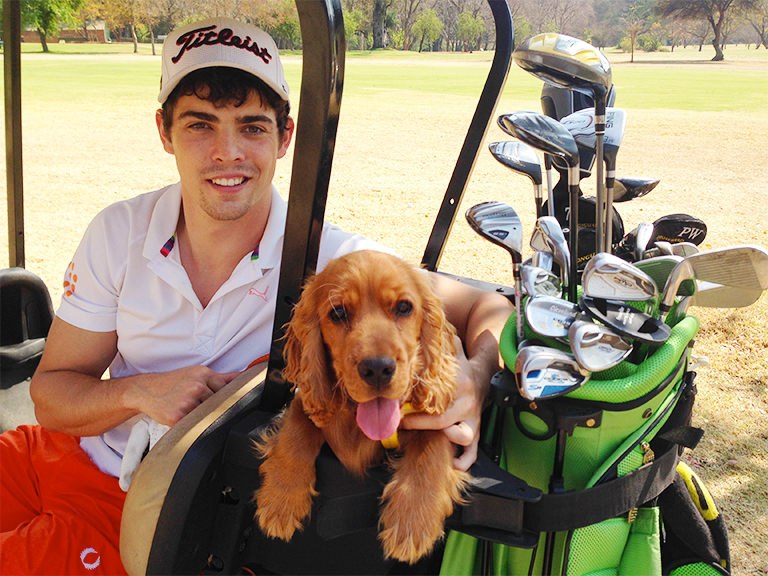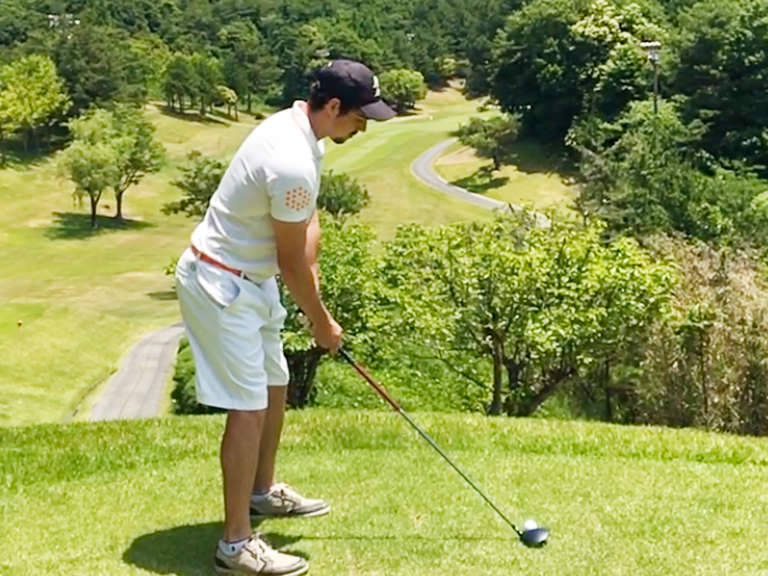 When I first played golf in Japan, one thing that really stood out about Japanese golf courses are how well maintained they are. I've played a few different courses throughout the world, but especially Japanese golf courses are very well maintained, all the bunkers are raked, well-cut grass, the pitch marks fixed or even have no pitch marks nor divot. It must be difficult for greenkeepers to be able to maintain the sources throughout the year because the seasons vary quite a lot in Japan with the rainy season, cold winter and very hot summer. In autumn, the colour of green change depending on the seasons from yellow to brown which is a really cool and unique feature I would say. Another thing is world-famous Japanese hospitality. As soon as you get there, staff are happy to take your golf bag, car and set everything up for you on the golf cart. I was really blown away by all these experiences when I first started playing golf in Japan.
What are some of distinct or unique characteristics of Japanese golf courses compared to others in the world?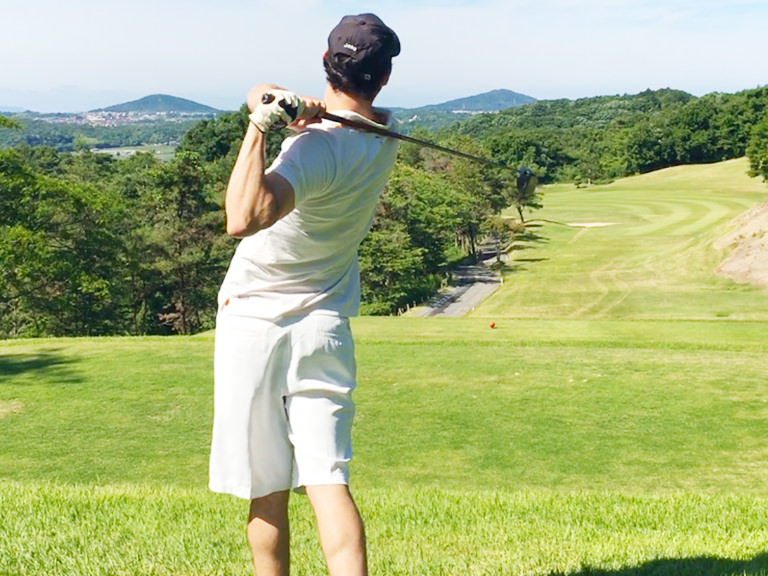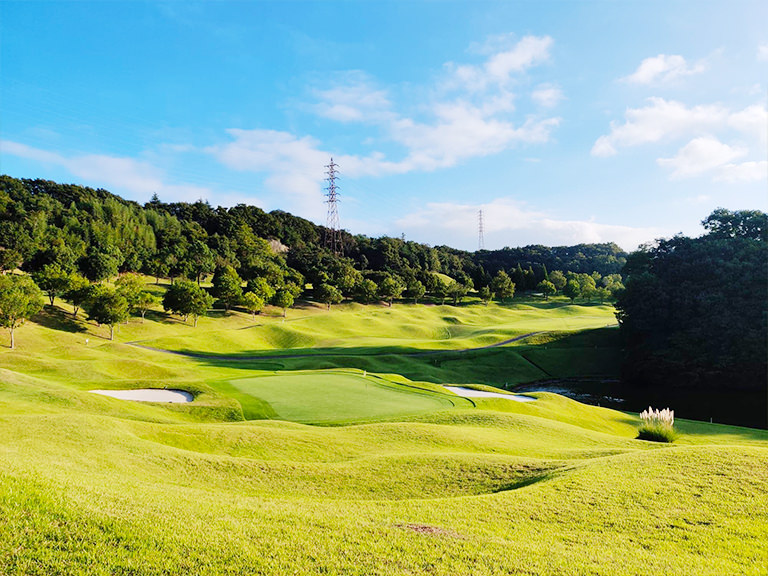 I would definitely say due to the geography, Japanese golf courses are a lot more narrow, especially compared to golf courses back in South Africa. It definitely provides a different or unique challenge because of that narrow structure. In South Africa, you can kind of just smash the ball as far as you want and it's not going to be out of bounds. Whereas in Japan, it forces you to be more accurate and hit it straight to not lose a ball. For me, this has definitely been a good challenge, because not only I need to be sensible but I have to take the iron off the tee or think about where I'm going to put the ball.
In regards to Japan driving ranges, the distinct point is that a lot of them are multi-storey and use artificial grass which was quite unique to me. I like getting up as high as I can because it gives me a bit more distance. Also, driving ranges are usually located around cities so it's very convenient to reach there.
What do you think is the most attractive thing about playing golf in Japan?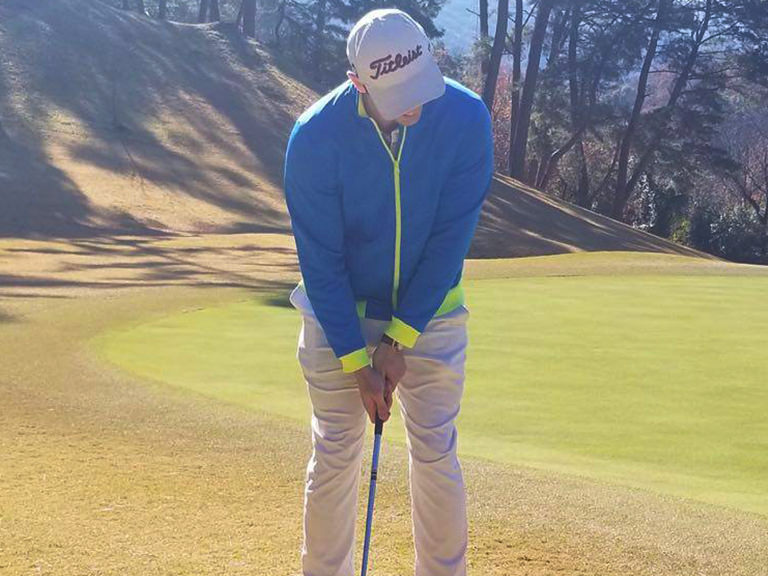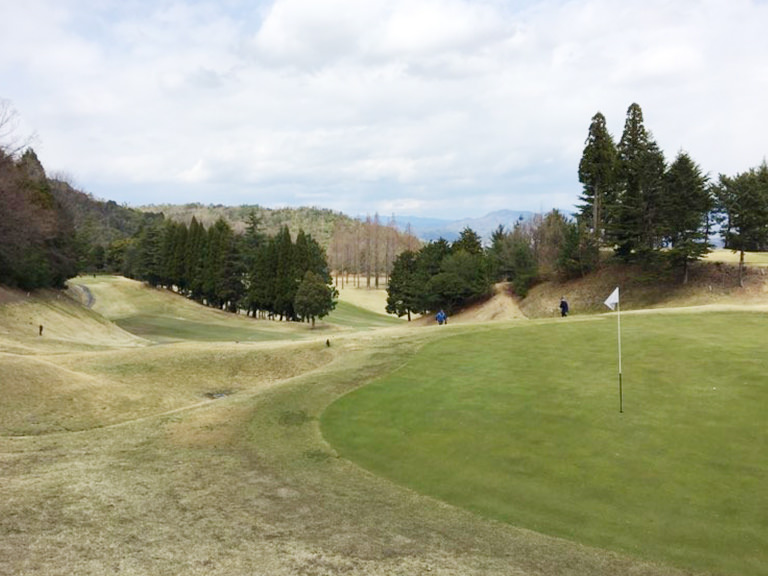 Certainly, the scenery. Japan's geography just opens itself up to a whole different dynamic and the scenery itself is just really beautiful. Actually, one of my dreams is to play on the golf course overlooking Mount Fuji.
Not only that, you can play golf throughout the year in Japan and each season is just so different and spectacular. I still can't decide which is the best season because each of them has their own beauty. In spring you have the famous sakura cherry blossoms and then in autumn, you have the spectacular maple leafs turning brown, yellows and reds. It's just great throughout the year. Also, getting to the golf courses is a journey itself. Before I started playing golf in Japan, I was just stuck in the city most of the time but after I managed to start golfing in Japan, it allowed me to get a better taste of the country. The countryside, "Inaka" is really beautiful in Japan.
Seeing the amount of golf shops is another great thing. Golf shops in Japan have such different and unique golf items or accessories, clubs and bags so that is great to see as a golf lover.
What are the differences in golf etiquette or customs in Japan compared to other countries that you have been to?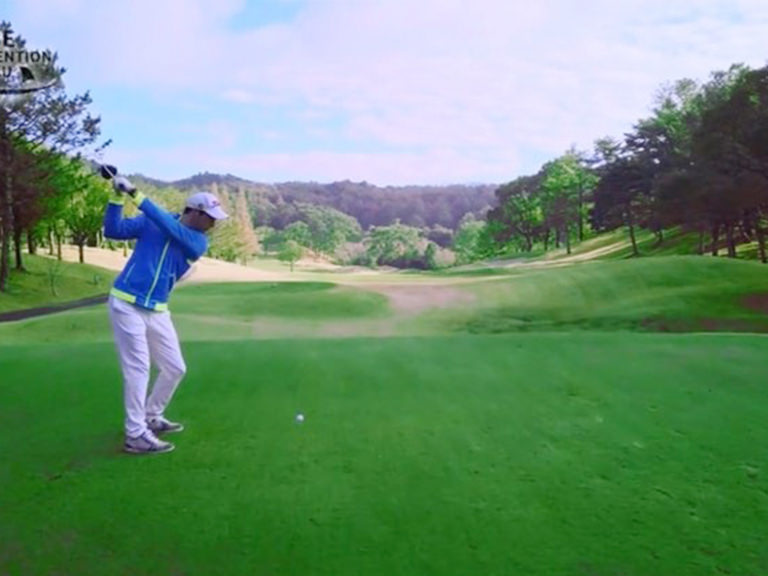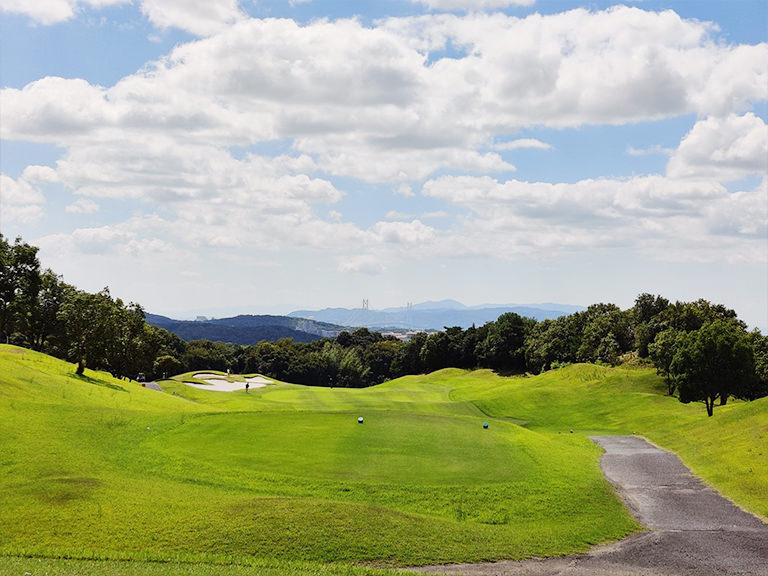 One thing that really interested and surprised me was an off-tee box. So if you hit your ball out of bounds which happens all the time, you get to retake it but not from the tee box where you initially went. There is another tee box up where you can re-tee about 200-250 yards further the hole. Although it is a two shot penalty, it speeds up the play and you don't need to wait for someone to look for a ball.
The other thing was at least the golf course that I played, you might be able to join the other group if you are on your own. For example, you can ask the golf course and ask if there are any golfers seeking for additional players and most would say yes.
Deciding who shots off first in the group is conducted very efficiently in Japan. In South Africa, we would just flick a tee and wherever the tee points to go first, but here, there is a small container in the first hole with a bunch of metal sticks with numbers on it. You draw and tee off in numerical order.
The break takes place after nine holes. In other countries, you can just play through and don't have to stop for lunch, a snack or anything like that. Perhaps if you are time conscious, you can just rush through your game and finish it. On the other hand, in Japan, you are to take around a 40-minute break which I've never seen anywhere else before. For me, I love to have lunch after nine holes anyway, so it's great. Especially in Japan, the food is amazing. There's always a great selection because a lot of restaurants are attached to these golf clubs. Even though you have
minimum Japanese, the menus have lovely pictures which makes your ordering easy.
All the things are quite easily taken care of as well. When you arrive to the clubhouse, the staff will give you a little locker key after signing in. This locker key or card becomes your tab. Basically, if you buy something from shops or restaurants, everything gets placed on this tab as you don't have to worry about carrying cash around and having change.
Out of all the golf courses you played, which courses are your favourite or the most impressive for you?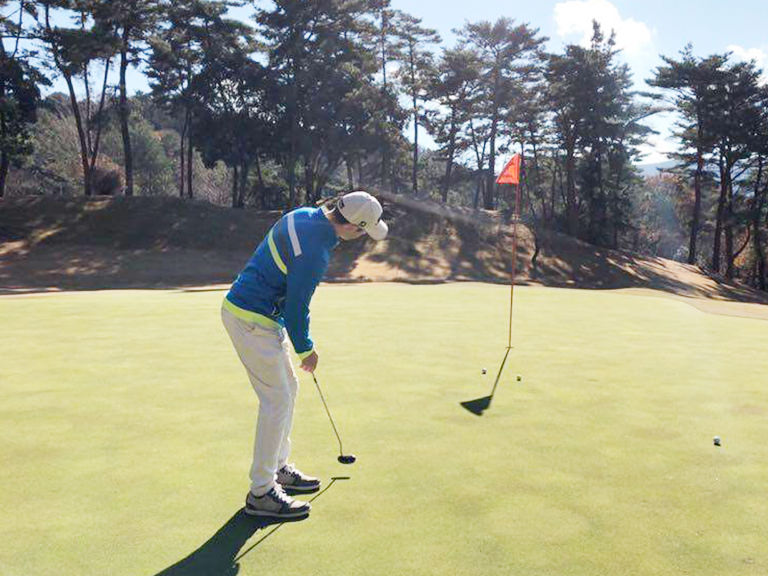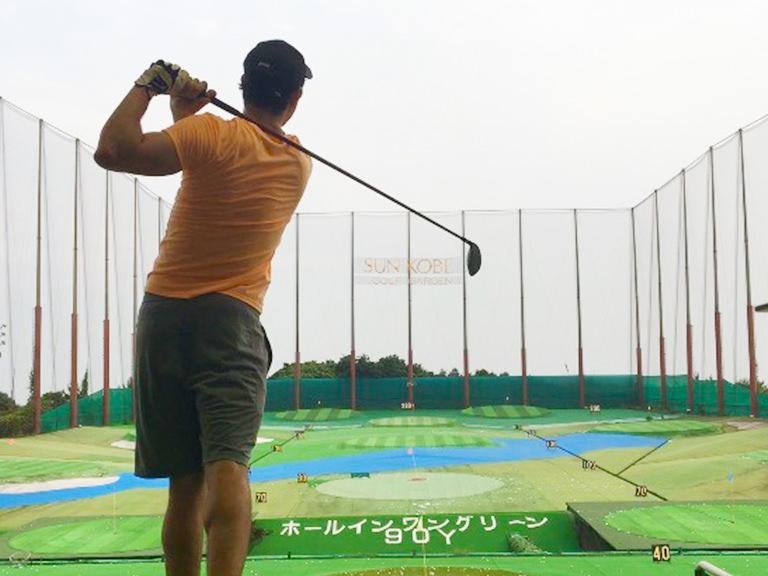 I would say, Zuien Country Club (https://zuien.net/kobe) in Kobe. It is located a few kilometres away from Akashi Kaikyo and that's exactly why I love it because while you are playing golf, you have this amazing majestic view of the longest suspension bridge, connecting Kobe to Awaji island in the background. It's really, really beautiful. When I was researching the golf courses in Kobe, this is the first golf course that came up. Having seen that on the internet and then actually being there and experiencing golfing was a surreal feeling.
I must say that I've been impressed with every single Japanese golf courses. From the budget courses to expensive ones, all of them are just amazing, including the service of the club houses as well. The club house is something I've never seen in other countries, but it's like a main focal point of the Japanese golf club. Some of the architecture of them has amazing design and each has a different style. In South Africa, we don't pay too much attention to club houses, but here they really strike you.
What are your favourite off- course activities?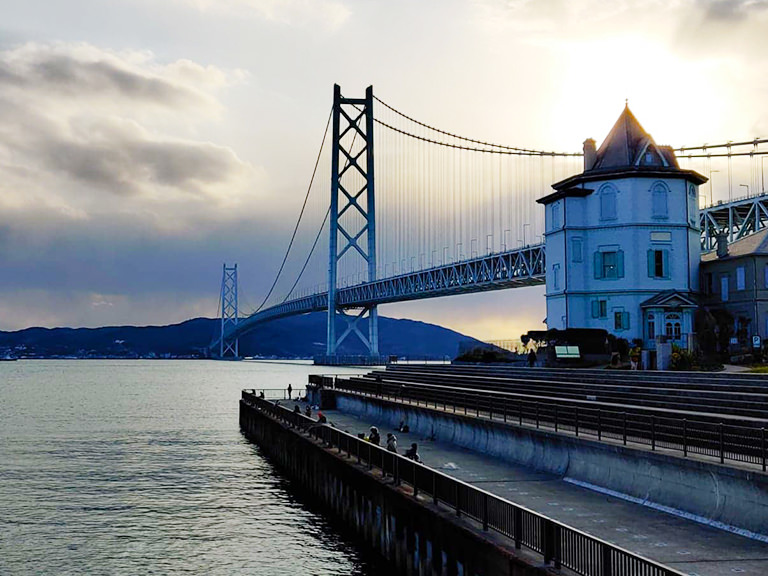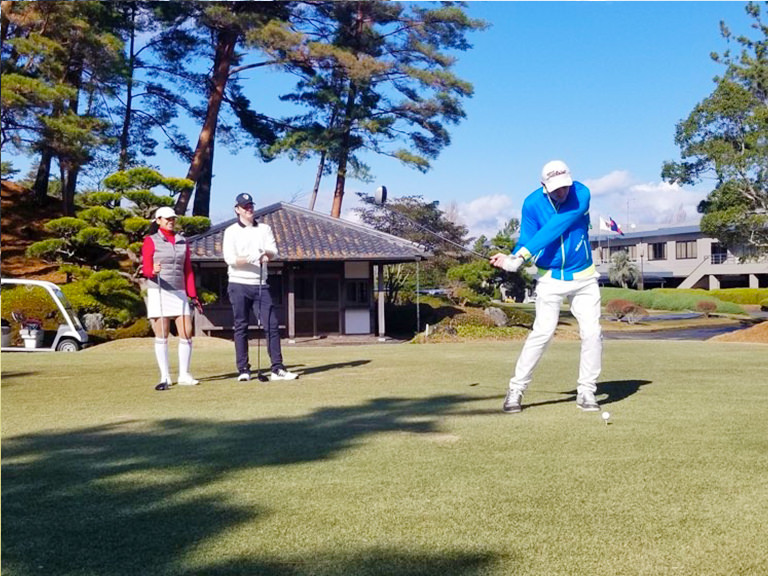 I've come to understand now that golf in Japan is more of a full day of comprehensive experience. Perhaps South Africa or other countries, golf is just an activity. However in Japan, it's about enjoying your lunch after the first nine holes, soaking in an onsen and sitting in the sauna or having a few beers afterwards. It's more like a whole experience.
Could you share some of your favourite attractions or places for those who are willing to visit Japan from golfing?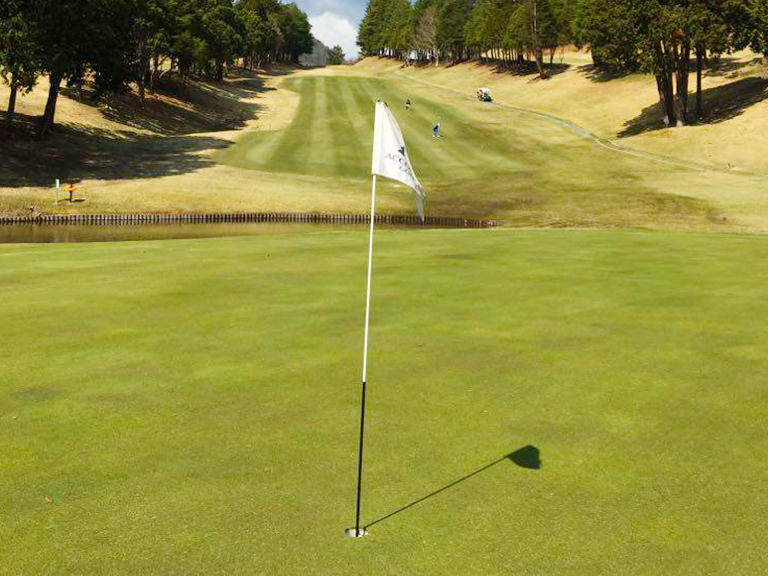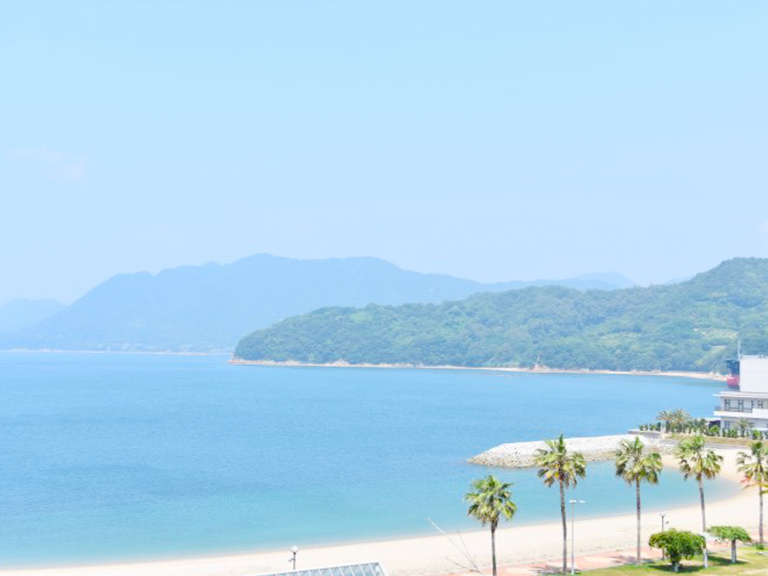 There's just too many to recount. Some that really stick out are Miyajima in Hiroshima. Probably some of the most spectacular scenery I've ever seen. You can hike up the mountain, and just be surrounded by more mountains and oceans as well as lots of shrines.
A few others, Hakone is also very beautiful with lots of great onsens and I'm hoping to play some golf there next time. Okinawa was also great. I went to the mainland- Naha and visited Okinawa Churaumi Aquarium. Okinawa is very different from the main island as people are laid back, relaxed and easygoing. It is almost a different country to Japan, so you can see two countries when you come here. I'm a person who likes to do things or activities so I could definitely recommend Shimanami Kaido. It's a long bridge about 70 kilometres that connects Shikoku to the mainland. It's definitely very durable to cycle in one day with some of the most beautiful scenery. You will see lots of beautiful beaches and bridges connecting all the islands. There is also a designated cycling track, so you don't have to worry about cars or anything like that.
Is there anything that golfers should prepare or know prior to visiting Japan for golfing?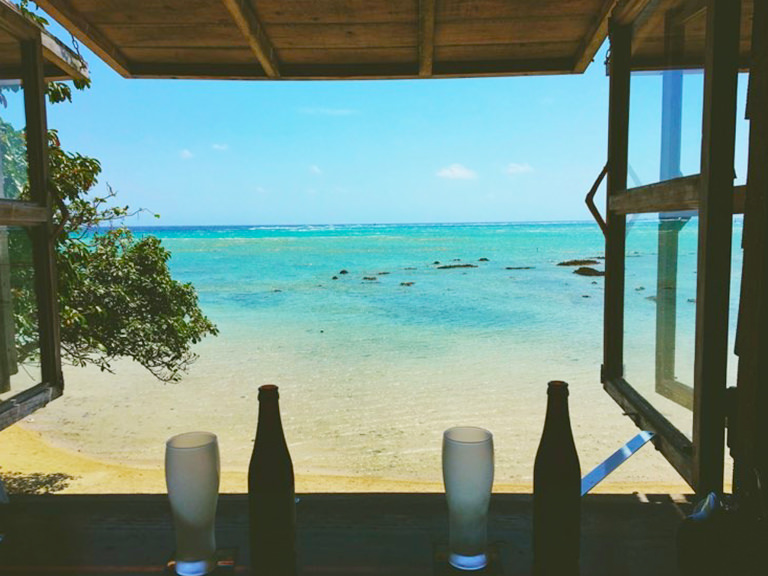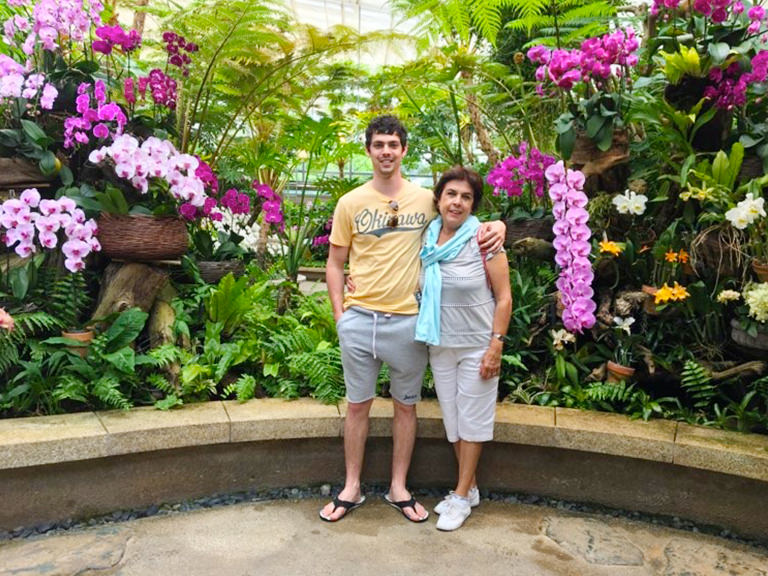 One useful thing to know is that you can easily have your golf bag moved or shipped to the golf course that you will be playing at. You can use Yamato transport or even Japan Post transport which is affordable, very quick and at least saves you the hassle of having to take your golf clubs.
Another thing to remember is to always have a name tag attached to your golf bag, because they might end up being someone else's. Especially, when your golf bag is at the golf course, they always check to see which bag belongs to who.
I don't think international golfers would have any problems whatsoever. Whenever you have problems, Japanese people are always happy to help you. Some people might be worried about language barriers, but I haven't encountered any of those situations when I played golf in Japan. Most of the people could speak a basic level of English. Even if I need help, everything is just so smooth and efficient at Japanese golf courses. Honestly your only interaction is when you sign in and then just write your name and your telephone number. Even settling the bill, normally you just pay at like a vending machine. Still if you learn a few basic Japanese phrases or words that would be helpful. The most important ones like "Bi-ru" (beer) or "Kanpai" (cheers)! If you can just memorise a few phrases like "Korewa" (this is) or "Onegaishimasu" (please), it is very useful and makes everything easier.
Is there anything you would like to tell those interested in Japan golfing?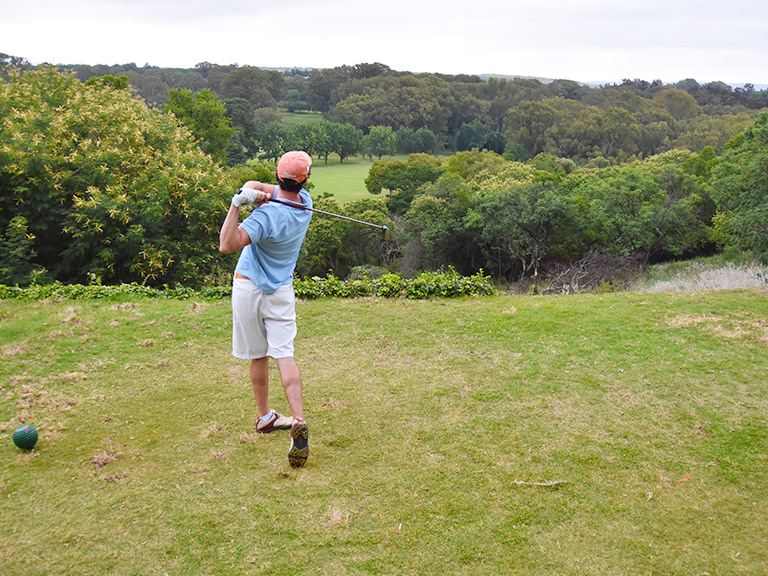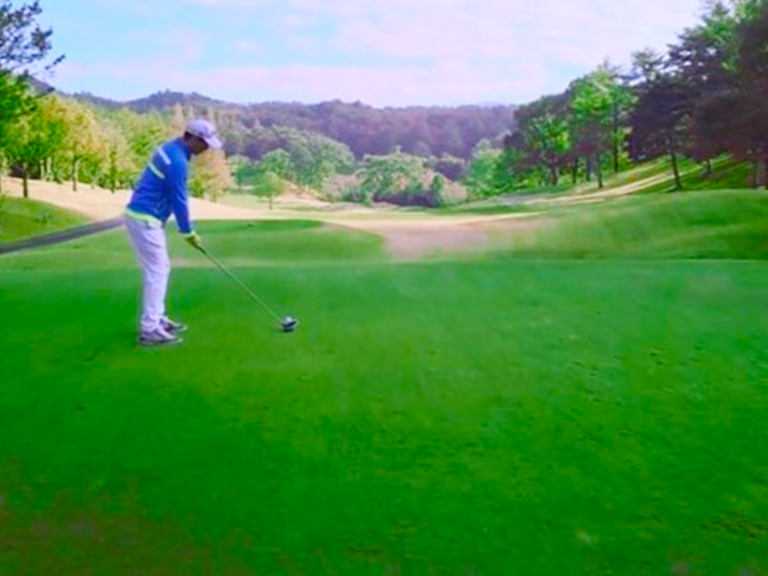 There's a real love for the sport here in Japan. I was quite surprised to see people practicing on the golf swing at the train station and seeing the amount of golf shops in Japan. It's a great destination that is unique and different and not somewhere you're going to feel uncomfortable or out of your depth. It is definitely a very unique experience and opportunity coming to Japan and it is something you should not miss.
Jonathan Kellerman
Ever since he started playing golf at the age of six, he has played golf all over the world including South Africa, France, Thailand and Japan. Now residing in Japan, his golf hub was Kobe- Japan's second largest region in numbers of golf courses. He has now moved to Tokyo and is eager to expand his new golf adventures.