Historic alpine retreat, blessed with abundant powder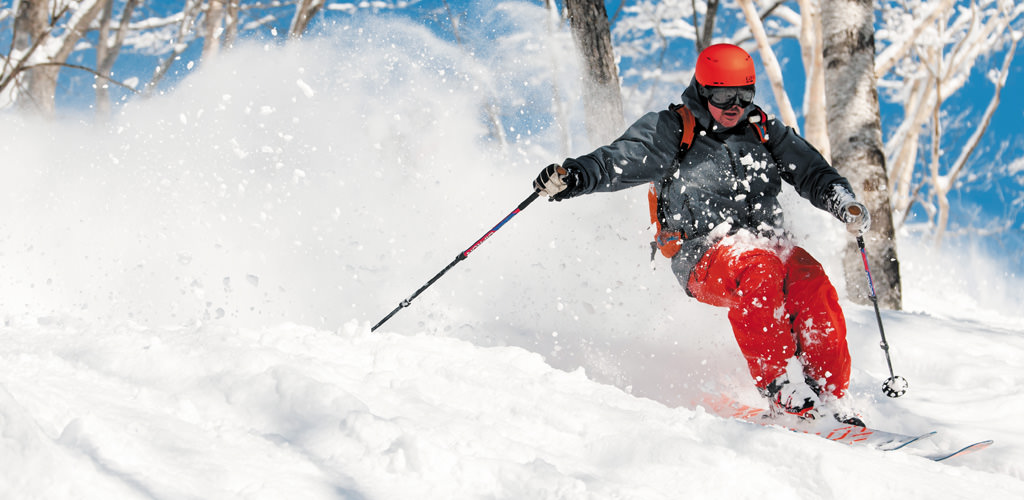 Situated 30 minutes from the Japan Sea coast in the mountains of Joshin'etsu Kogen National Park, Myoko is a vintage Japanese alpine resort with a history dating back over 100 years. In winter, it is naturally blessed with a charming combination of superb scenery, champagne powder and diverse natural hot springs.
Lit up at night by local restaurants and bars, the main street of Akakura Onsen is typical of retro charm around Myoko; the local specialty in these parts is 'Akakura red soba', a menu favourite at inns and diners. Its natural hot spring has a classic combination of revitalising minerals, and is famous for refreshing skin and helping wounds to heal.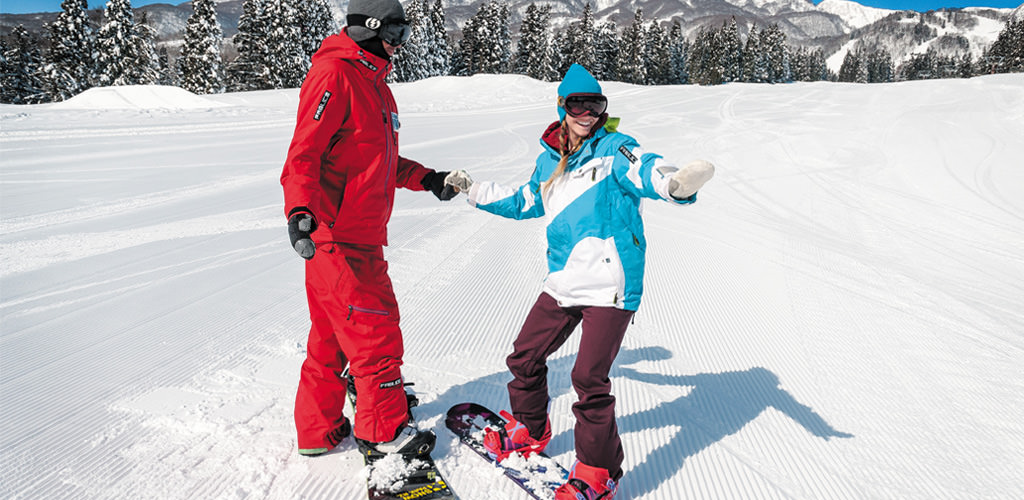 Akakura Onsen is one of Myoko's four main resorts, along with Akakura Kanko, Ikenotaira Onsen and Suginohara. Their courses follow ridges down a series of mountains dominated by the peak of 2,454-metre Mt Myoko, one of Japan's 100 famous mountains, and are accessible with a common lift pass – the Myoko Big-4 One-Day Lift Pass.
Akakura Onsen is a good example of the wide variety of terrain they have to offer all riders, with 20 courses and two slopes specially designed for kids. After a day in the snow, there are hot springs with waters ranging from black clay to reddish-brown and milky white that contain healing, revitalising minerals, as well as the delicious local food from the mountains and the Sea of Japan to be enjoyed.
Myoko is located in Niigata Prefecture, one of Japan's best rice farming regions, and its local sake is another highlight when dining and drinking in the area – especially when enjoyed together with the local cuisine at one of Myoko's traditional hot spring inns.
How close is Myoko to?
Tokyo: 2 hrs 40 min (train)
Osaka: 4 hrs 20 min (train)
Further Information