A scenic 'hot spring kingdom' filled with natural and cultural highlights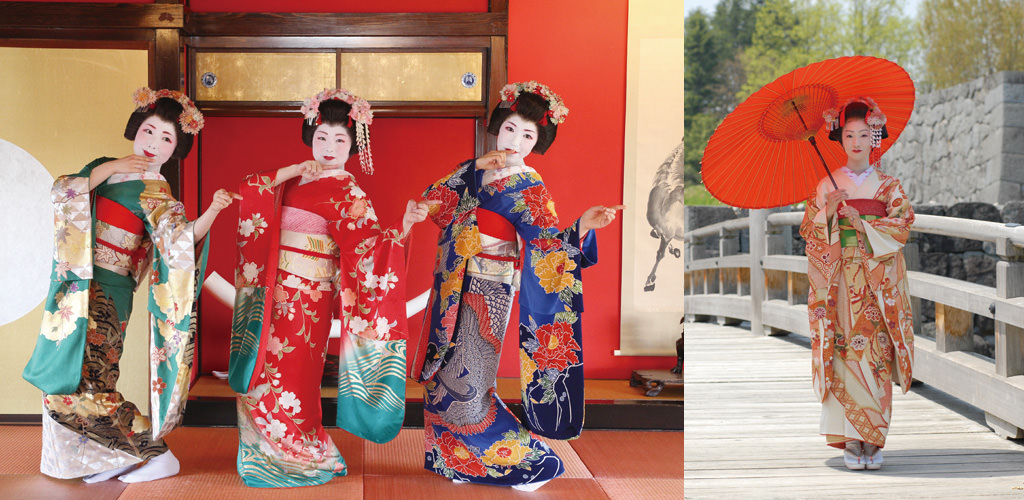 Yamagata Prefecture is one of Japan's heaviest snowfall areas, making it a naturally blessed snow holiday destination just 2.5 hours north of Tokyo by bullet train. Some 160,000 hectares of the prefecture is national park and other natural reserve area, with some stunning scenery that melts from the white of winter to a lush green in summer, flaring with vibrant red and gold in the autumn.
The winter conditions and mountainous terrain of Yamagata create its rare and beautiful 'snow monsters': trees covered in ice crystals that expand and contort into twisted, surreal shapes. Illuminated beautifully at night, they are one of the highlights of Zao Hot Springs Ski Resort in Yamagata, which is renowned as a historic resort with superb powder.
Nearby is the 1,900 year-old hot spring village of Zao Onsen, one of countless hot spring villages in Yamagata. The prefecture is famously known in Japan as a 'hot spring kingdom', filled with spring-heads that supply public and private hot spring baths at local bathhouses, inns, bed and breakfasts, hotels and other facilities.
The hot spring inns of Yamagata are especially good places to experience the local food, which includes delicacies like Yonezawa Beef – ranked in Japan's top three wagyu breeds – and regional sake from the prefecture's many boutique breweries.
Yamagata also offers some exciting day trips and other journeys in winter. Take a cruise past the waterfalls of its impressive Mogami Gorge while dining on a hearty nabe hotpot, have a drink in the ice bar at the Yuki Hatago Festival in Gassan-Shizu Onsen, or see a special performance by Yamagata maiko apprentice geisha, and let the depth of its local culture add the unique touches that turn a good snow holiday into a great one.
How close is Yamagata City to?
Tokyo: 2 hrs 30 min; Osaka: 5 hrs
Further Information
Steep and deep days in Yamagata