"High quality powder and hospitality for everyone"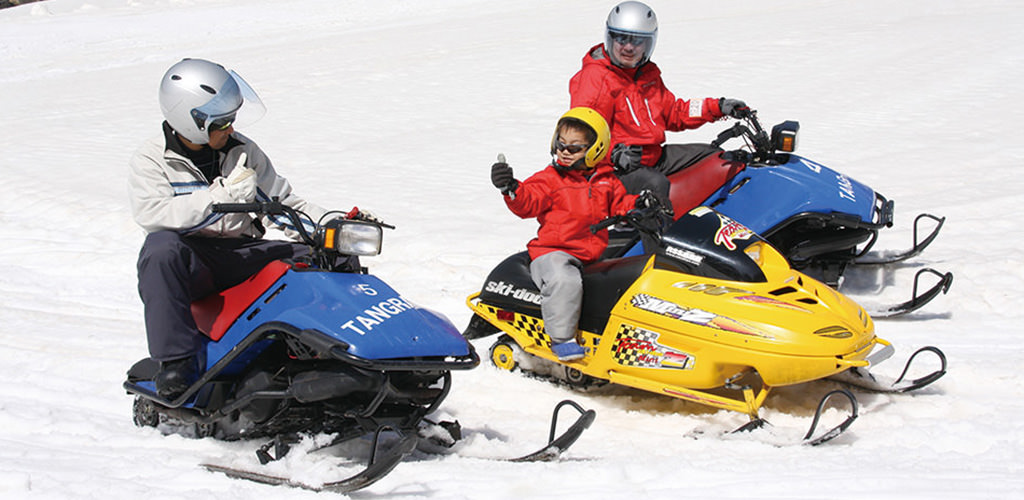 Tangram Madarao Tokyu Resort has refined every element required for a great holiday for guests of all ages. The time it takes to get here from Tokyo is approximately 3 hours, whether by train and bus or by car. It's definitely worth the trek since the hotel and the ski field is right in front of one another, it's the ultimate one stop shop.
Tangram Ski Circus, the north facing ski field at the resort is covered in top quality, deep powder snow. This snow is known and loved by many from both Japan and overseas alike. After a fresh snow fall, the field is filled with skiers chasing after a fresh ride on the champagne powder. It is adjacent to Madarao Kogen Ski Field, which combined with Tangram Ski Circus, gives guests a fantastic variety of courses and areas to try during their stay.
The whole field is full of courses that are equally friendly to beginners and experienced skiers. There's enough space for everyone to experience something new, including untamed courses where skiers can go through various areas surrounded by trees and nature.
Time at Tangram Ski Circus is just as exciting for the kids, they can sleigh down the slopes and run around in the snow in the dedicated kids area. From snow mobiles designed for children 5 and up, where the adults can even acquire their snow mobile license while at it, to family ski lessons there's certainly no shortage of things to do as a family.
The resort has two hotels – Hotel Tangram and Hotel Harvest Madarao. These are both right in front of the ski field, so guests can mix up their day by going back into the hotel and enjoying the luxuries inside as they please. At Hotel Tangram, each room is made with enough space for the family, at 40 square metres. There are both Japanese style and Western style rooms available, as well as mixed style rooms and a speciality room – the Wakuwaku Washitsu room, designed especially for families with small children.
Everything from indoor pools, saunas, multiple restaurants and a well stocked gift store with over 5,000 products are all accessible in the same place. Of course, let's not forget about the hot springs where guests can soak and relax after a day of excitement. It's easy to say that Tangram Madarao Tokyu Resort is prepared and perfected for every kind of guest, young or old, experienced or beginner; their hospitality is as high quality as the powder snow there.
Everybody wins at Tangram Madarao's Kids Park!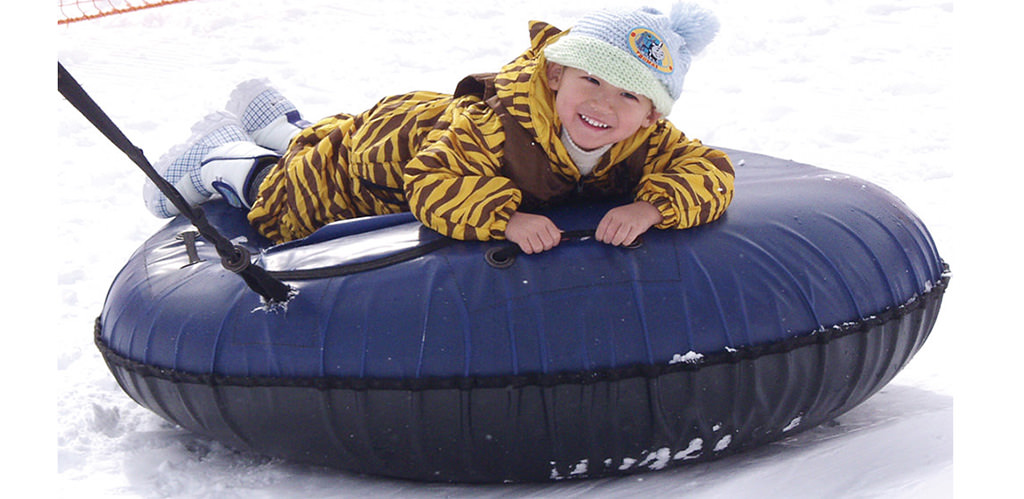 To ensure fun for everyone in the family, it's important to keep the little ones entertained. The Kids Park at Tangram Madarao has plenty of activities and space for children to run around and make the best of their time in the snow. It's a fenced off area located close to lift and course number 3 of the resort; parents can easily take turns skiing and watching the kids.
From a 48m moving walk way that leads them right up to the hill where they can sleigh right down, the park lends out sleighs for free so families can walk in empty handed. There's carousels where kids can sit on a rubber tube and be spun around and around. With an abundance of space for the kids to run around and build snow men, there's plenty for both children and adults to have a fun time in the snow.
Entry to the Kids Park for the day is 800 yen for 3-8 year olds and 600 yen for 9 years and up including adults (children under 3 enter for free). Children under 9 need supervision by an adult or someone over 16, and the supervisor needs to pay for entry, however they may come and go as they like. There's a free resting area by the ticketing booth where parents can sit in warmth watching out for the kids as well. It's a great place to make sure everyone in the family has a great time.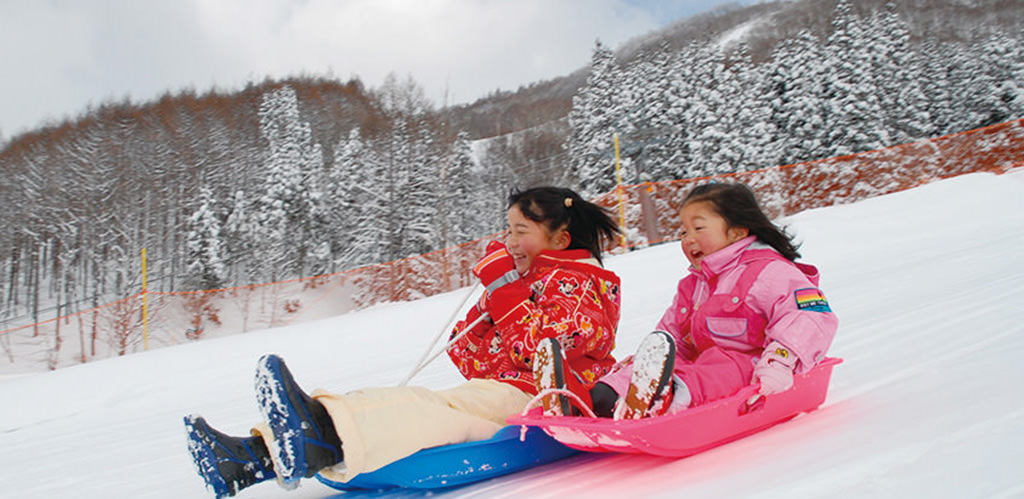 www.tangram.jp/foreign/english.html
Shinano-machi, Kami-minochi-gun
2 +81-26-258-3511
Days 8:30-16:30
Travelling times to Tangram Madarao Tokyu Resort Tokyo: 3 hrs (train), Osaka: 5 hrs 30 min (train)

REGION INFORMATION
COMMENTS