HACHIMANTAI-APPI SNOW FESTIVAL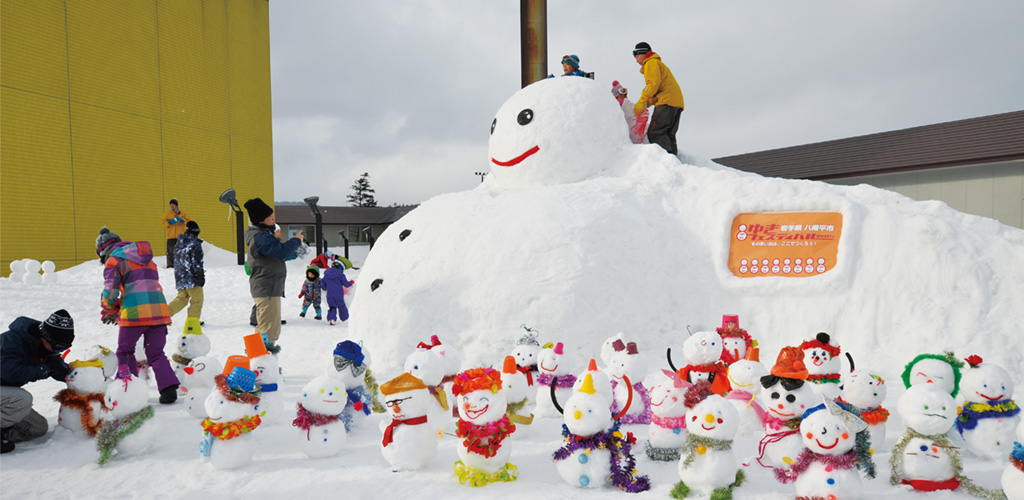 Shovel by shovel, scrape by scrape, snow sculptures take shape for the Hachimantai-Appi Snow Festival in mid-February. The festival program features mid-winter fun for all ages with a night-time sculpture light-up, fireworks at both APPI and Hachimantai's Panorama Ski Area, backcountry hiking tours, and handson activities like snowman decorating and tubing races. Kids are all over the snow slide and play area at Sakura Park in Hachimantai, the main festival venue, where a solid stall contingent serves up hot winter comfort food to keep the cold out.
NANA-TAKI FROZEN WATERFALL HIKE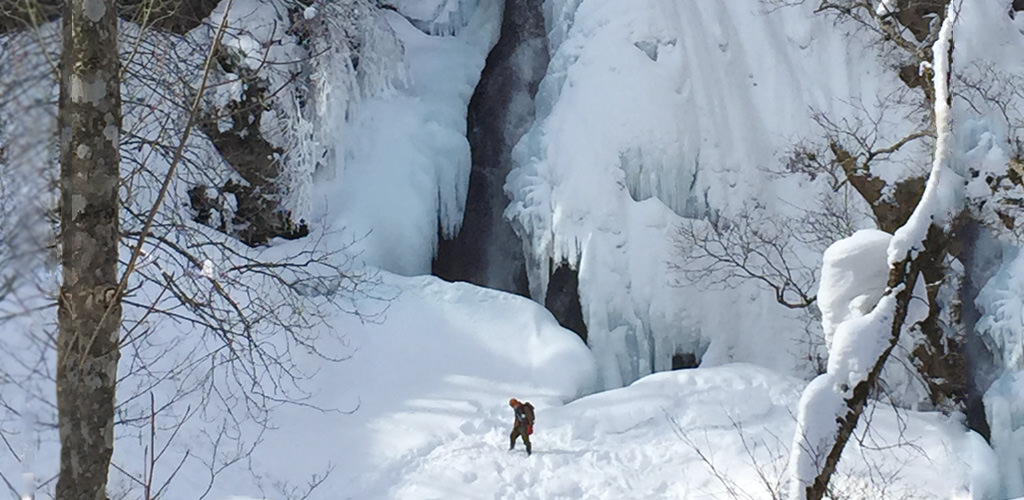 Can you imagine the sight of a waterfall flowing beneath a top layer of fresh powder, through a window in a wall of pale blue ice? If the seasonal timing is just right, this is one of the winter sights that enthralls hikers to the Nana-taki frozen waterfall from the Iwate Kenmin-no-Mori Forest Learning Centre – just a short distance from the Hachimantai Royal Hotel. This tour is a mid-winter must-do in Hachimantai, exploring the crowds of silent beech trees and encountering animal tracks on the six-kilometre journey to Nana-taki through the Iwate Kenmin-no-Mori forest. Nana-taki cascades down a drop of 25 metres, and frozen in time on the surface while flowing beneath, has a profound beauty that transcends the camera lens. Tours run during late February, and in addition to the snowshoe hike from the Forest Learning Centre, it is possible to see Nana-taki via an easier route that utilises the gondola. Bookings are required five days in advance, and enquiries can be made through the English Service Centre of APPI Resort.
CHERRY BLOSSOMS AND SNOW CORRIDORS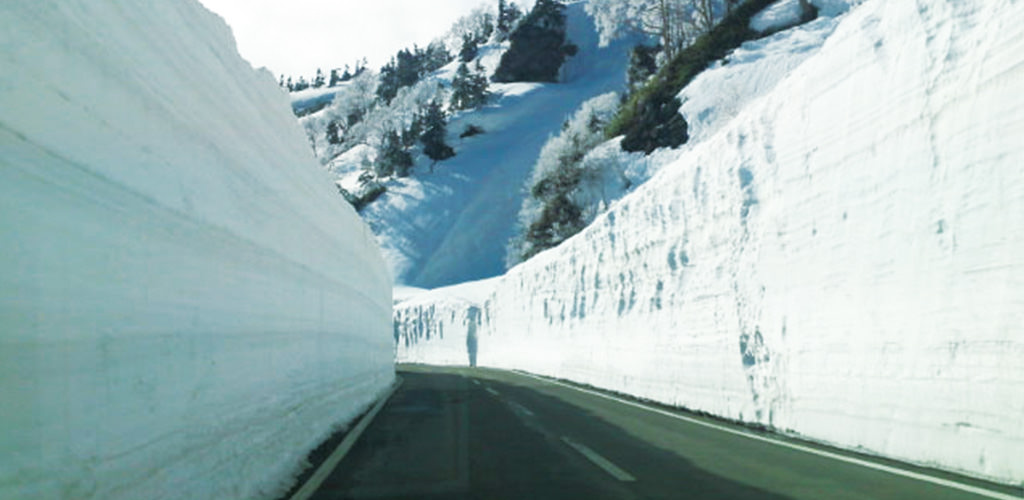 Journeying from snow gorges of up to ten metres in height, to blooming cherry blossom trees in Arcadian fields, this mid April to
early-May tour of Towada-Hachimantai National Park is filled with rich, contrasting colours. The tour stops to pick up passengers from hotels in both areas, and traverses the newly-unearthed tourist drives of the Hachimantai Aspite Line and Hachimantai Jukai Line, through giant corridors of snow that continue for ten kilometres. Once the drive bottoms out in Hachimantai, the tour arrives at famous cherry blossom viewing points resplendent with pink; one of the most timeless is the lone Ippon-zakura in the green pasture of Koiwai Farm, with the spectacular Mt Iwate looming large behind it.
APPI AND HACHIMANTAI SKI AREA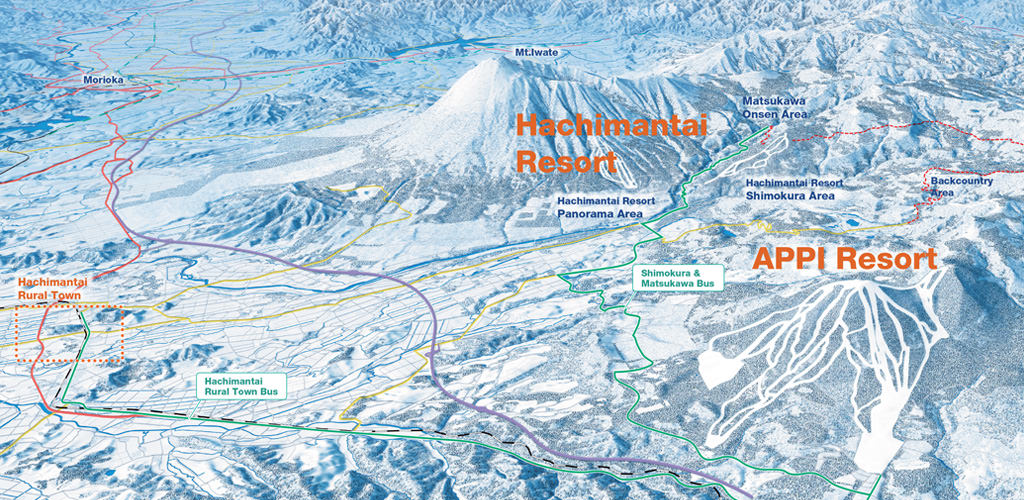 LEARN MORE
www.hachimantai.or.jp
APPI AND HACHIMANTAI RELATED POSTS