ALL BASES COVERED
Togakushi Ski Area has more than 20 courses for all riders, and enjoys consistent falls of dry powder snow. Its Champion Course features steep inclines of more than 30 degrees, and there's also Park 9, where riders of all skill levels practice their technique and try to do tricks on the terrain features. Togakushi Ski Area is a family-friendly resort, too, with an indoor nursery, kids snow park, and Togakkii kids' course, named after Togakkii, the ski area's adorable ninja mascot.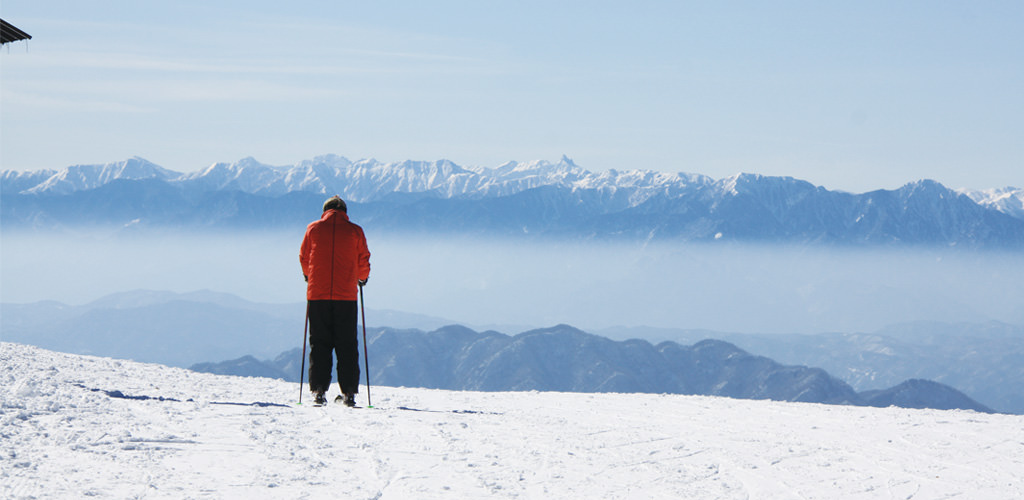 Learn to ride like a ninja at Togakushi Ski Area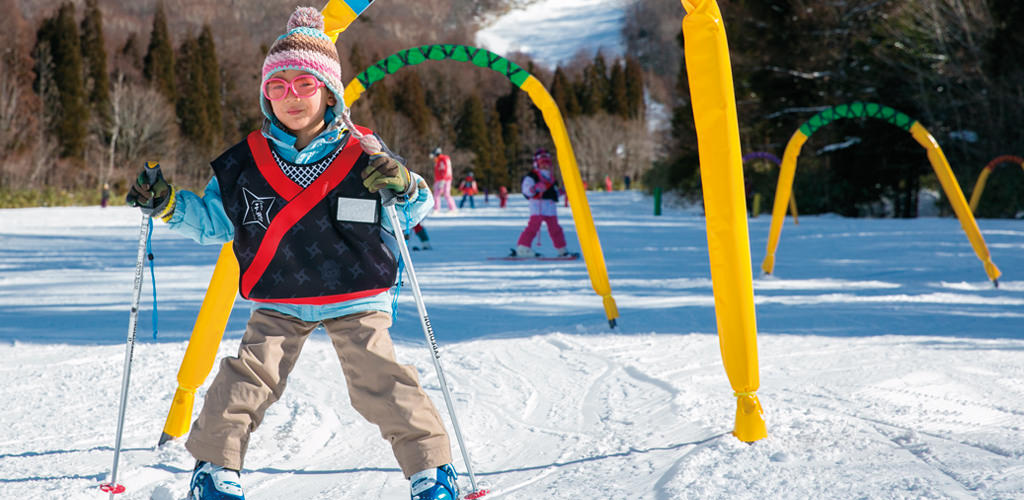 As the birthplace of the Togakure ninja school, Togakushi has more than 800 years of history as a centre of ninja training. At Togakushi Ski Area, the cute mascot character of Togakkii brings this to life along with a host of other special ninja attractions, which make it a popular family destination with a theme park atmosphere.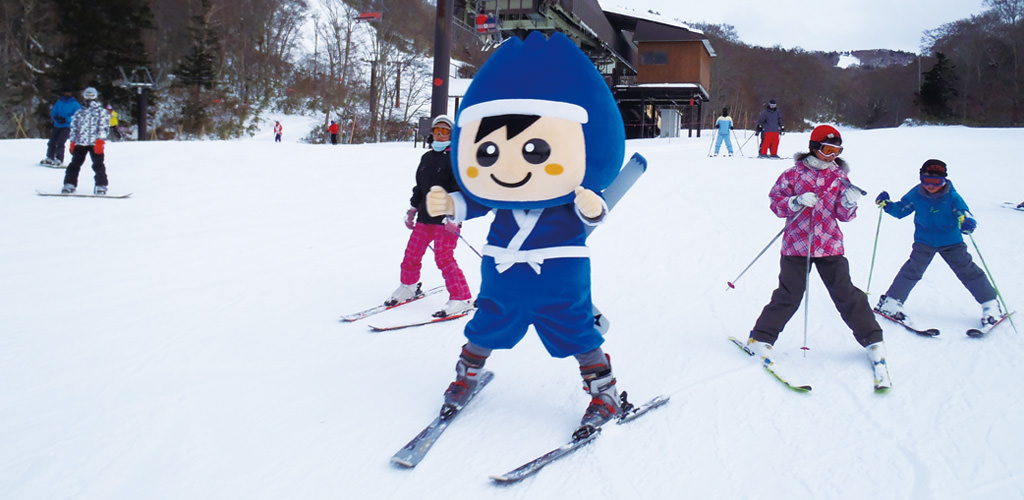 They include the obstacle course on the 'Ninjya Slope', with a slalom section, waves, corners and a tunnel, as well as a secret forest with igloos. As you pass over on the lift, watch out for the ninjas hiding in the forest!
Lessons are available for developing ninjas, young and old, and for baby ninjas, there is a kid's play room inside Guest House Iwato. Located at the base of the Togakushi Ski Area, this rest house also provides rentals and visitor information.
Togakushi Ski Area
www.togakusi.com/english-information
3682 Togkushi, Nagano
2+81-(0)26-254-2106
Days 8:30-16:45
Travelling times to Togakushi Ski Area: Tokyo: 2 hrs 30 min (Hokuriku Shinkansen, bus); Nagano: 1 hr/45 min (bus/taxi)
REGION INFORMATION
COMMENTS